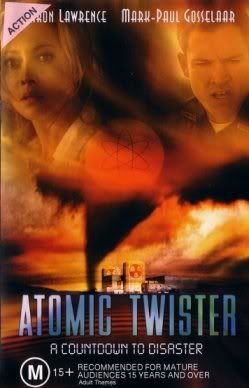 OK...I was always under the impression local Skywarn spotters were supposed to be pretty familiar with the terrain and the topographical oddities of the area in which they live and report. So, can someone explain to me what a Skywarn spotter near Montricello MN was doing reporting a wallcloud and funnel over Monti nuke plant on Friday? For crying out loud, we see the steam coming off the cooling ponds 365 days per year and sure as shit, every year someone will make a shit report as the steam get caught in the updraft of a rain shower or a shelf cloud. It happened again 6-27-08. Thank goodness net control for West Metro Skywarn is familiar with this problem and immediately discounted it as a bad report.
So, what are your opinions of Skywarn? Seems to me they are talking more steps backwards in accurate reporting than getting better (even with limited experience). Instead of going off on a rant about my opinions, I'd love to hear some of yours. I really want to hear from the southern chasers who get to see GOOD supercells and not the crap rain wrapped HP's up here. Do RFD plumes get reported as torns? Do Skywarn spotters have such a hard time telling the difference between a shelf cloud and a REAL wall cloud as the spotters have up here?
Time to get some stock video ready for the Discovery Channel...