I still think tomorrow is going to be crap. The SPC gave out the Miss Congeniality "SEE TEXT" award for eastern SD and western MN. Big deal. I don't think there will even be enough instability left to support some decent lightning by late evening. If it looks like there might be something at sundown however, I might go. It fits into the "only chase crap which brings you to closer to home" category.
On a related note, I wish some of the heavy rain forecast for north and west of here makes it to me. The lawn is looking pretty dry on the south facing side so time to get the sprinkler system going for the season I guess.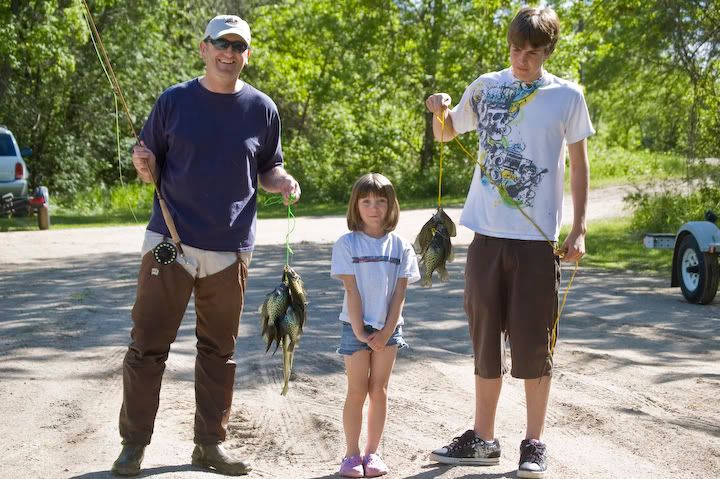 Melinda and I took the kids (less Jess who is "roughing" it up at Rutgers with her dad this weekend...must be nice) fishing and managed to come home with enough crappies, sunfish, and a delicious bass to have our first fish fry of the season last night. It was VERY tasty!
There were some people who stopped by at the access to throw some dummies for their dogs as we were leaving. I always enjoy watching retrievers work and as soon as we got home, Cullen and Cailyn took off with Buck (the neighbor's black lab) to get some swimming time in. These were all taken the the D50 and a kit 55-200 lens.