Friday the 26th wasn't a total waste. It was 900 miles. But it wasn't a waste. Funny thing on Friday as I stopped in at the Taco John's in Chamberlain, SD.
Tony Laubach
and I seem to run into each other in the oddest of places about once per year and this year was no different. After realizing the TJ's had become a victim of the economy, I noticed the
TWISTEX
vehicles parked in the same lot. Sure enough, I walk in over at Casey's Cafe and there is Tony with the remains of a burger on his plate. After the usual greetings a bit of small talk, I headed west again to Kadoka. I don't have a whole lot more to say about the day but the entire chaselog with
images can been SEEN HERE
.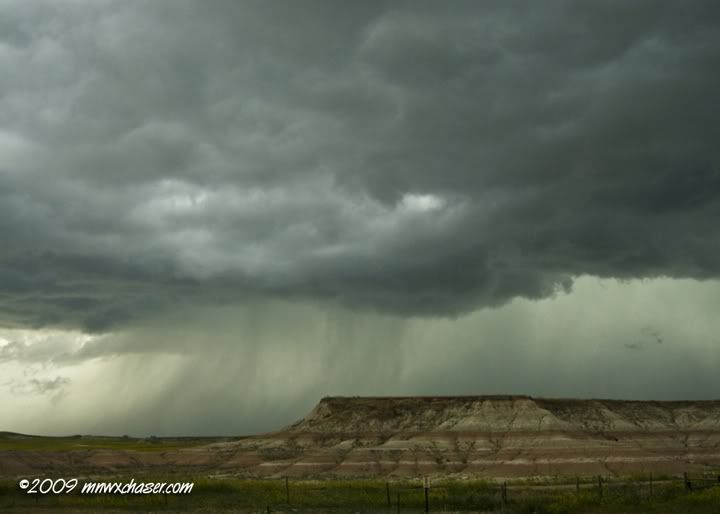 After having Matt's grad party on the 27th and a hasty pickup as a strong cell was passing overhead, Melinda and I had a nice backyarder with some pretty structure from the second cell. A very nice way to end the day.
More can be SEEN HERE
.