After a major bust yesterday due to stupidity on my part, I wasn't going to make the same mistakes two days in a row. I didn't like the capping and subsidence in the mod risk so opted to head north to the edge of the cap and some untainted air.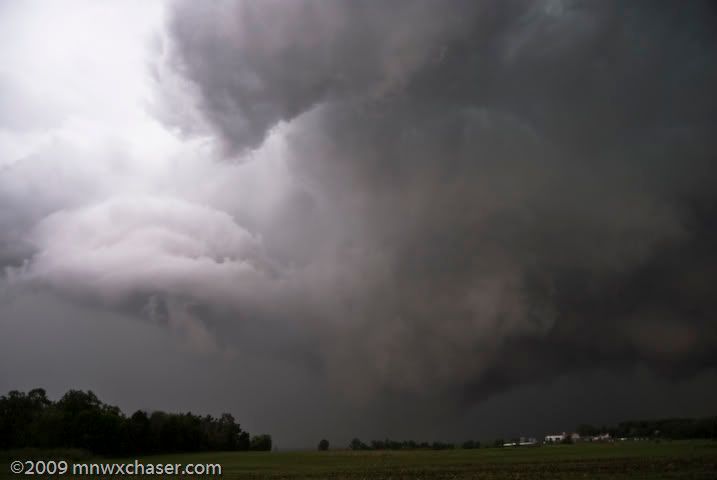 Douglas/Stearns/Benton/Mille Lacs counties long tracked supercell. Torn and severe warned. RFD never cut in hard enough. Note curl on the left side which never made it in to occlude the wall cloud.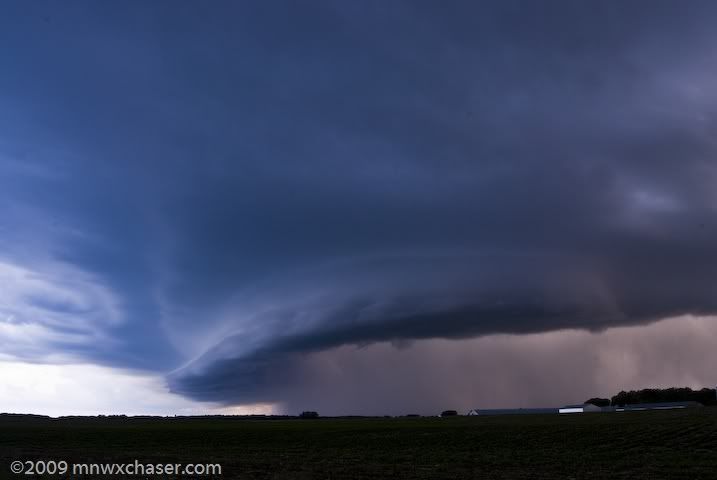 HP supecell in Stearns county which formed as tail end Charlie off the linear stuff to the north. I hear it gave Doug Kiesling a good hail wash.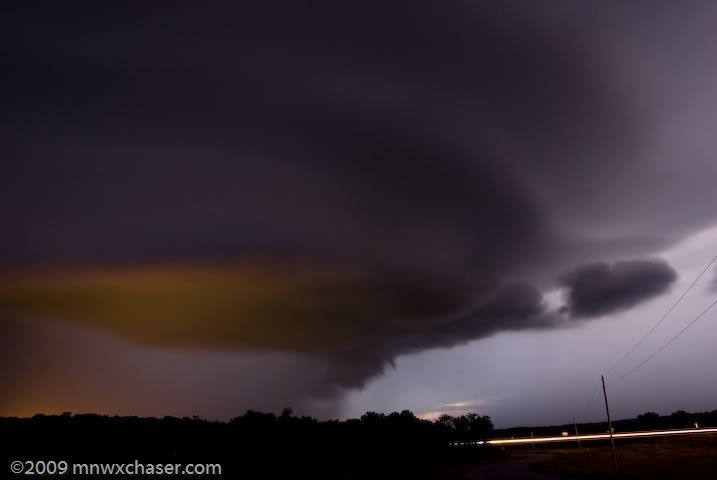 Striated HP mothership over Cold Spring, MN in Stearns county. Can tell the spotters up here don't see stuff like this often as they kept thinking it was part of the bow to the north because of the striations....um, no. This would be a supercell.
Just having some fun at the end of the night near Hasty, MN.
I have a ton of photos and video to process from today. I'll post an update once I have a webpage done.