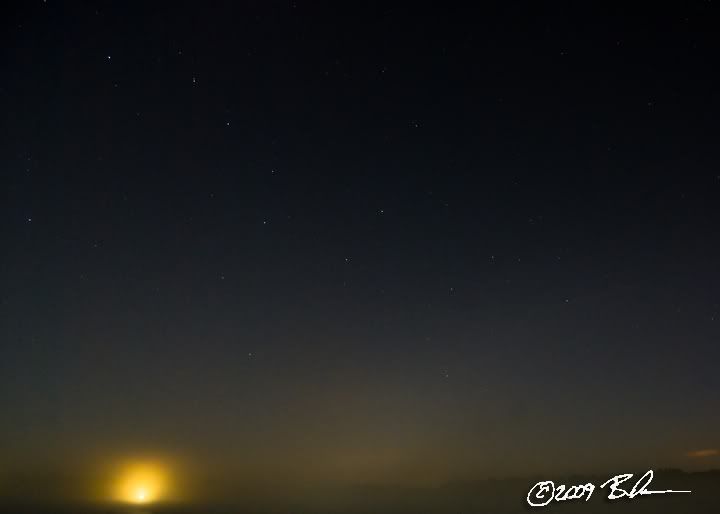 Fog with the big dipper over Deer Lake the other night when the auroras died out long before dark.
Melinda and I along with all of the kids are making a trip up to the land of mosquitoes and weak cell phone signals for a few days. Planning on getting back into some of the more remote areas when I get a chance so hopefully will be able to shoot some images to start the fall album.
It's been a weird past couple of weeks with some highs and some lows. At least we know what is wrong with Cullen. His test results were not what we were hoping for, but it could have been a lot worse. So, now we start the long road to getting him as close to 100% healthy as possible. It's going to take a while, but his doc is confident he will not have to change his lifestyle. The part which worries us is since it is auto-immune disease related, there is a VERY good chance it is genetic from his mother's side (she developed Lupus pretty bad in her late 20's). Time to keep a close eye on the little one now for the next few years. Jen and I just pray God has given Cailyn my genetic makeup more so than hers...