Well, looks like we had our sunny day for the week...all 4 hours of if it before the high clouds moved back in and tonight the rain returns. This is SICK. Didn't see one farmer even trying to get the beans up.
Tried to make the most of the few hours of sun so headed out to
Ney Nature Center
near Maple Lake, MN, over to Lake Maria State Park, and wrapped up the day with Melinda and Jess as we checked out
Wild River State Park
near North Branch, MN. I'd never been there before and it is very interesting. Didn't see much for wildlife and the color are well past the peak though.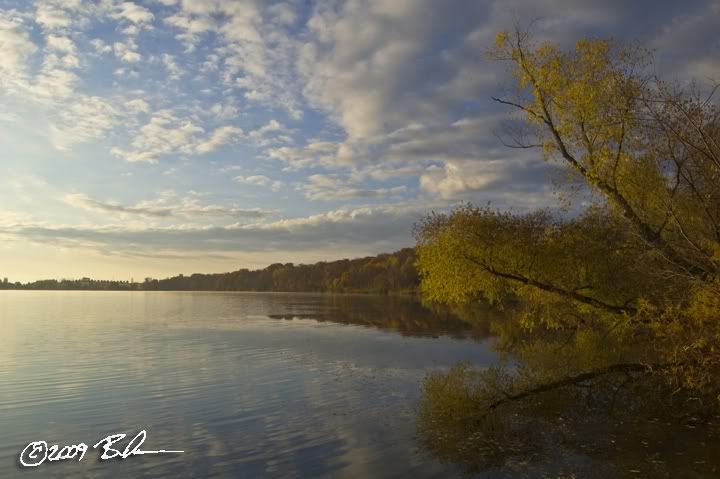 The sun coming up over Lake Mary north of Maple Lake, MN.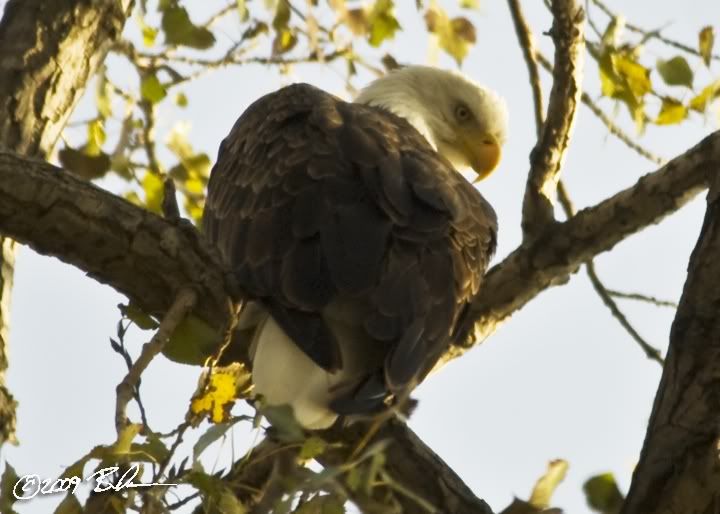 One of the resident eagles I keep tabs on. This is the male. He is pretty used to people being around and unless it is nesting season, he'll let you get pretty close. After what he pulled the spring of 2008, I still have a lot of respect for this guy and will not turn my back to him.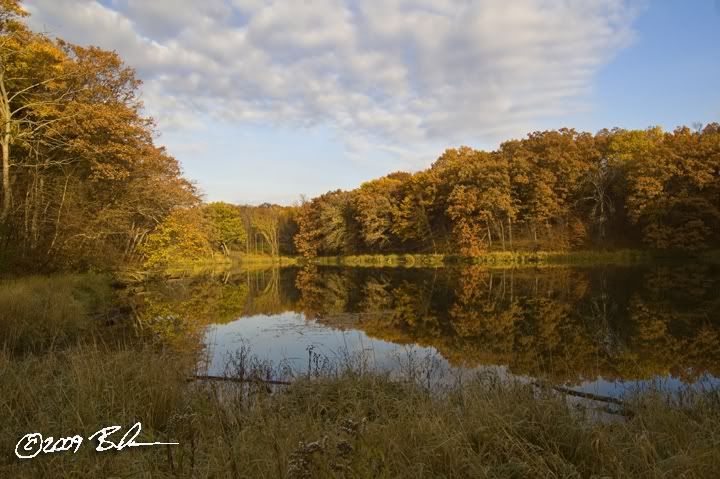 A little color left at Lake Maria State Park west of Monticello, MN.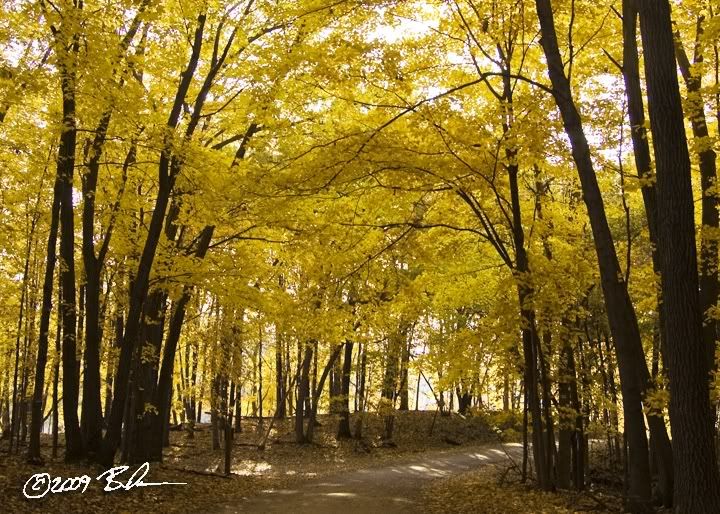 This shot didn't turn out as I hoped as I was shooting into the sun. A ND filter may have helped but I didn't get the "glow" from the leaves I was looking for.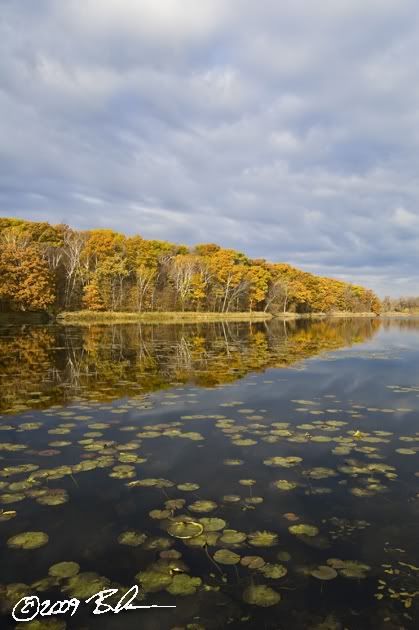 Heading up the east side of Lake Maria State park to cut over towards Clearwater, MN.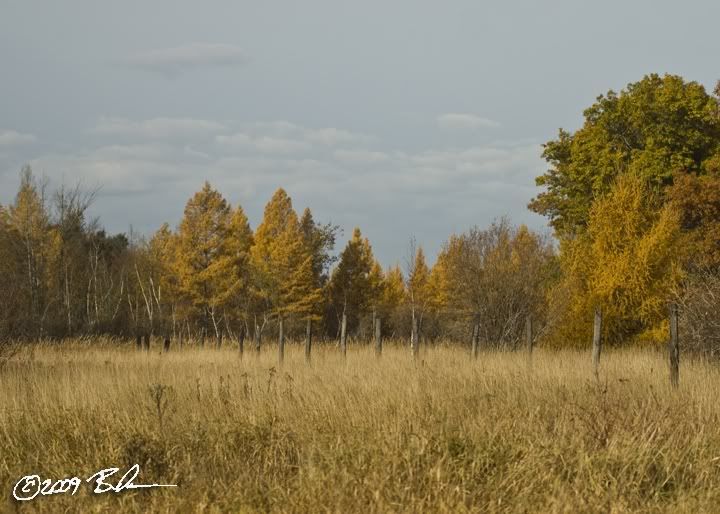 The tamaracks are really changing now with their needles turning a bright golden yellow. I was looking for a swamp ringed with spruce or firs with tamaracks in the middle but everything was on the east side of the roads so I had to settle for this.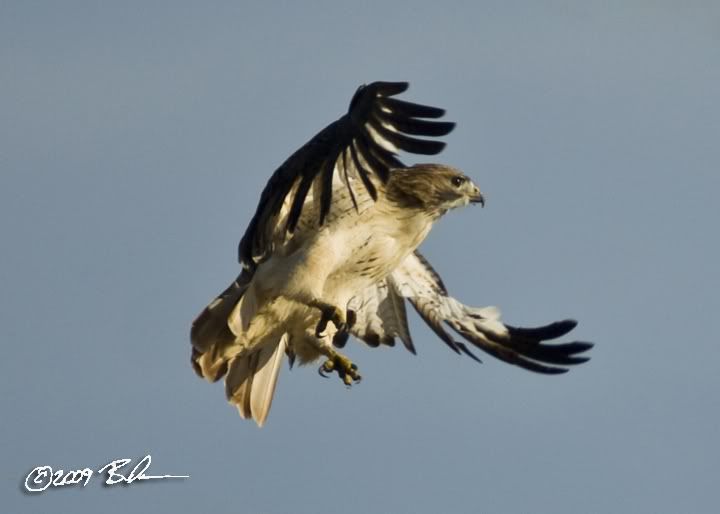 Somewhere south of Clearwater, MN this young red tail hawk sprang off a fence post. These birds are unbelievably jittery. I swear all I need to do is think about taking a shot and off they go.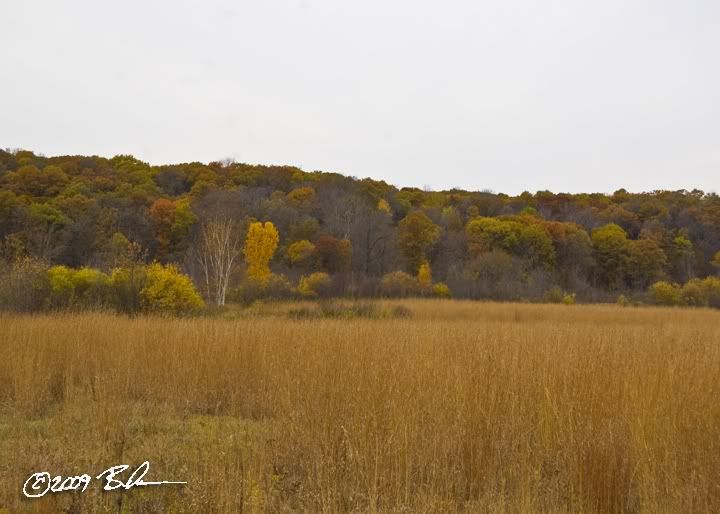 Wild River State Park near North Branch, MN. As I said, the leaves are way past peak color.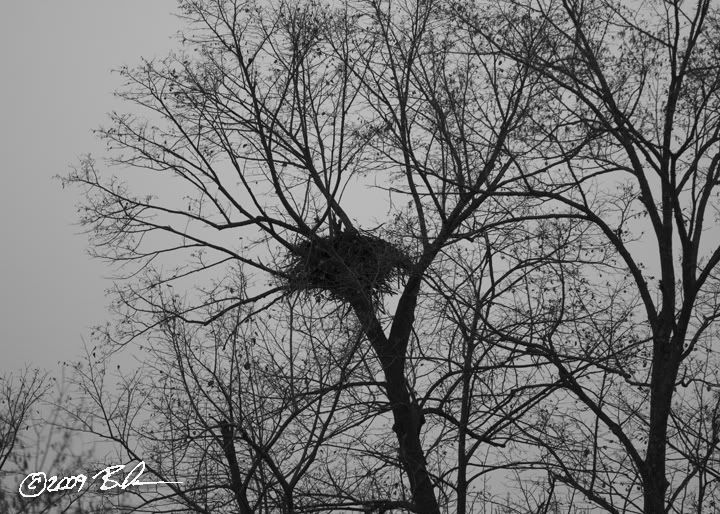 This eagle nest at Wild River may be worth checking back on this spring. It is actually in a pretty accessible area to shoot but light will be an issue as there is no good was to get on the south side.
Jessica managed to sneek a shot of Melinda and I taking a break to watch the St. Croix River flow past while checking out the Wisconsin shore on the other side.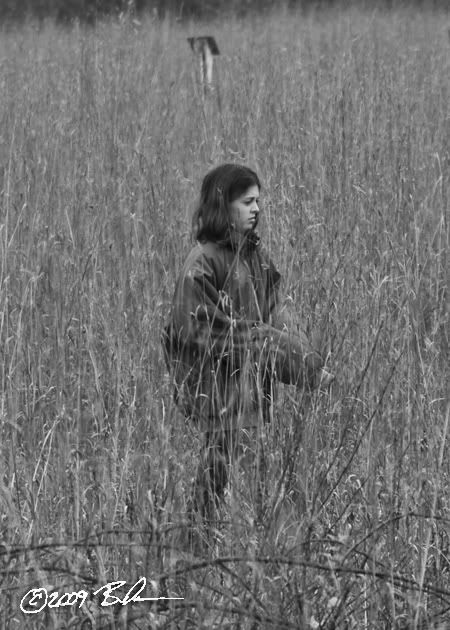 So I returned the favor as Jessica was checking a stand of native prairie grass growing along the river. This place would be awesome to explore on horseback. Lots of beautiful trails along the with beautiful views.