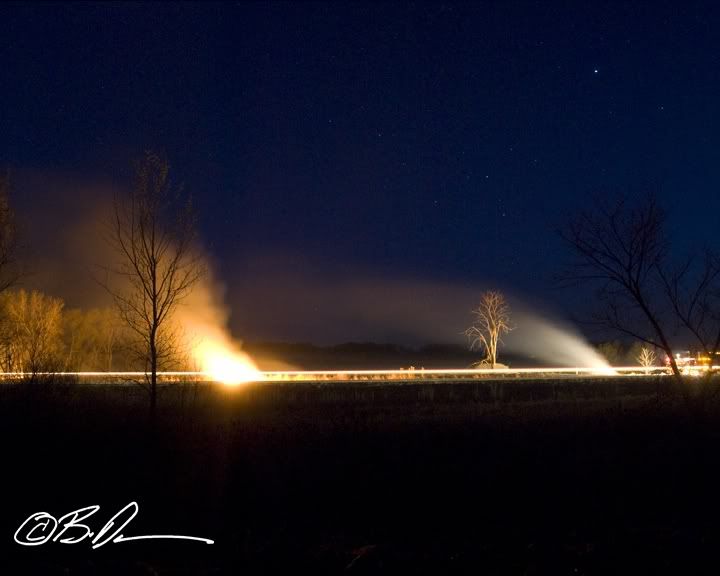 As we were heading over to the south house (Melinda's) for dinner tonight. We heard a transmission to Wight County dispatch that the Howard Lake Fire Department was going to perform a prescribed burn just outside of the city limits at 6:30 pm. All though dinner, it kept bugging me that I should probably go check it out. When it was time to get the kids home, Cailyn noticed a very prominent smoke plume off to the southwest so after a quick vote, we all decided it was worth heading down to check it out even though it was about 45 minutes past sunset. This was a good exercise on estimating distances ala "how far is that tornado?".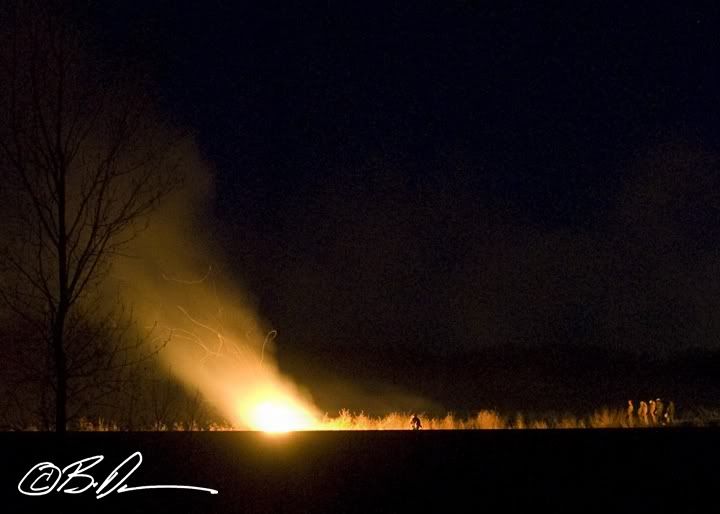 Cullen guessed 15 miles out, I guessed 10 and Cailyn came in with "I have no idea". About this time Cullen brought up the
8-10-07 Mobridge, SD tornado
which was 52 miles away from our location (thanks to Scott Olson for helping figure this out).
I wish I had a tripod with me but sometimes you gotta compromise so by setting the camera on a rail track and using the timer, I was lucky enough to get a few OK shots of the fire.
Fire season is always interesting up here, but I am SO ready to shoot some storm images! Hopefully the GFS advertised trough pans out next week and we actually get something...anything. Bueller? Bueller??