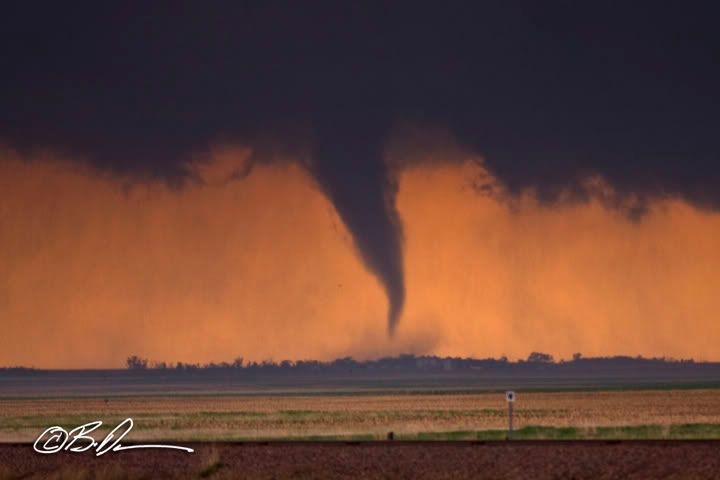 May 22nd action from west and northwest of Aberdeen, SD can be seen HERE.
We missed the Bowdle, SD wedge tornado by just minutes. Very frustrating and another example of it's better to be an hour early than 10 minutes late to the dance. Oh well.
Wasn't able to get out west May 24th so took a chance on the warm front / outflow boundary intersection near ABR. Not so good. We did get on a very noisy severe cell that produced a few minutes of constant thunder and hail roar.
CLICK HERE for some pics and a video clip of the sounds of spring on the Northern Plains!