Hated the guy when he played for Cleveland and CWS as he seemed to own us. I've felt pretty lucky to witness quite a sports milestones over the years and I am glad to say I was there to see Thome's 580th. What was really cool is the guy out in right field who caught the ball was wearing a Thome jersey! He was really happy and even though he had to give up the ball, he left Target Field with a bat signed by Thome....how cool!
Anyhow, here it is shot by shot!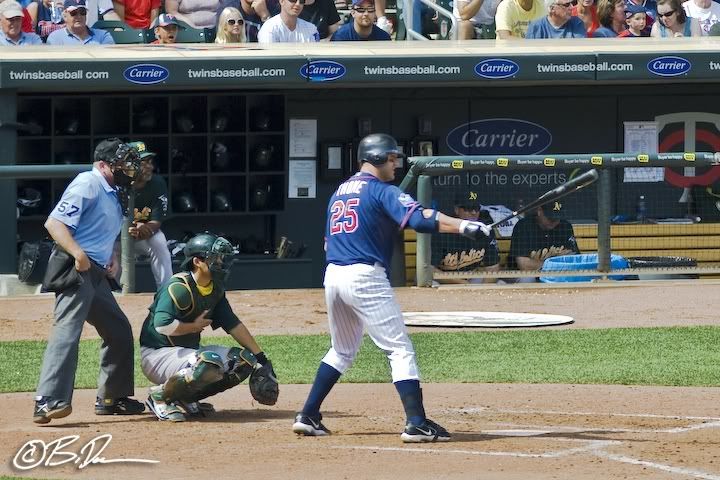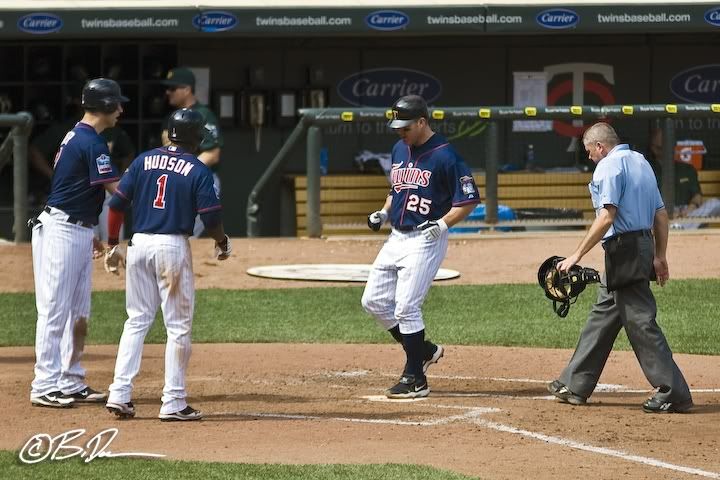 What a perfect day at the ballpark!