Well, I think Minnesota's tornado season is officially over for 2010 with the arrival of our first significant snow of the fall. A pretty good swath of 6" to 12" fell on Saturday. Yup, time to make the total switch over to chasing fur and feathers for a few months.
Thursday, Melinda and myself met up with my long time chasing partner (and photo mentor) David Drufke for a little pre-storm hiking in the river bottoms. Not disappointed with the outcome one bit!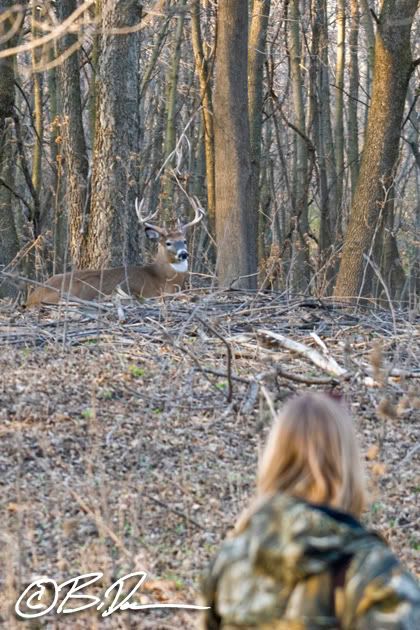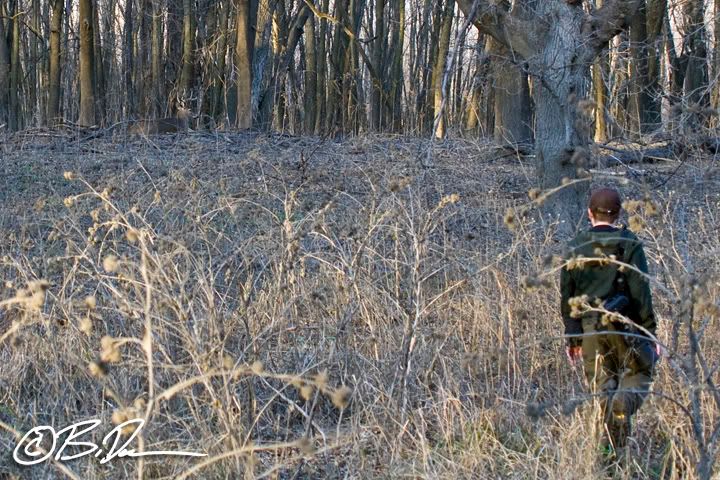 Look closely at the photo above. Do you see him? David does.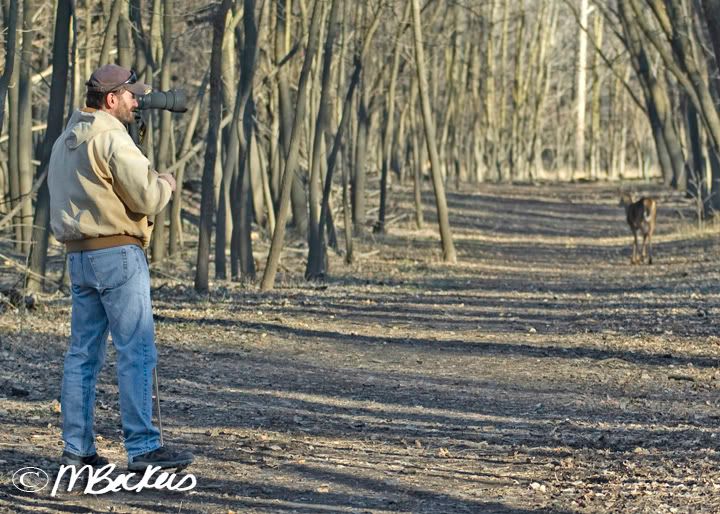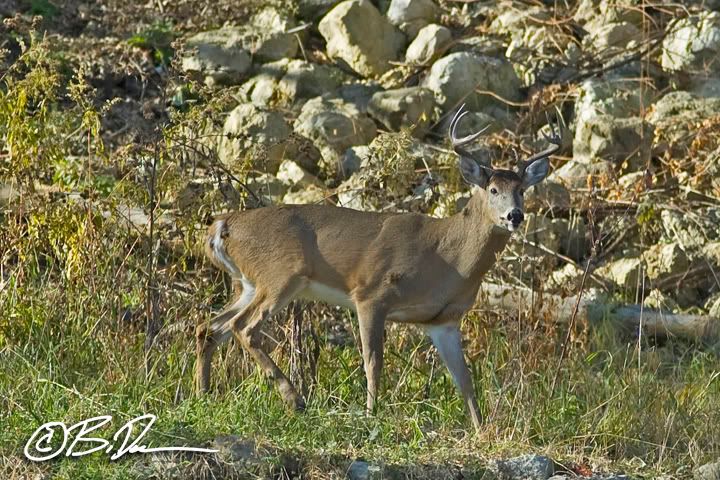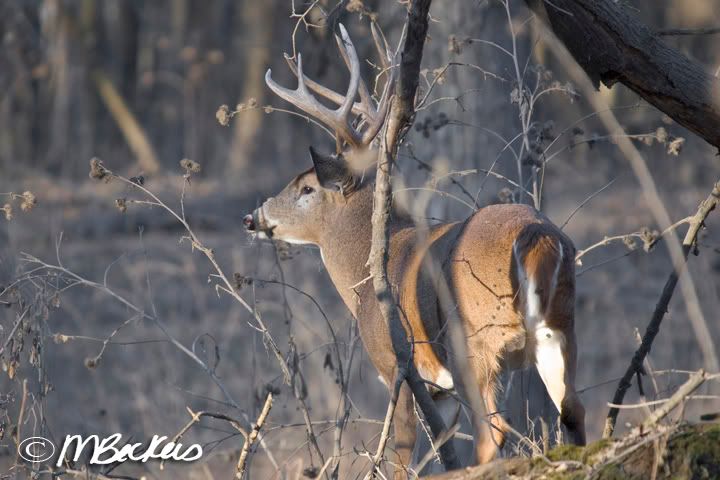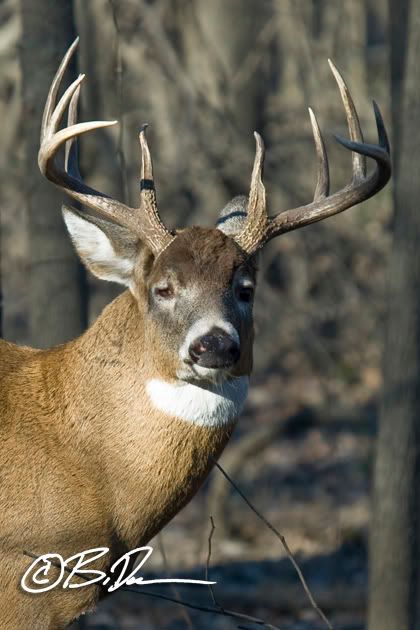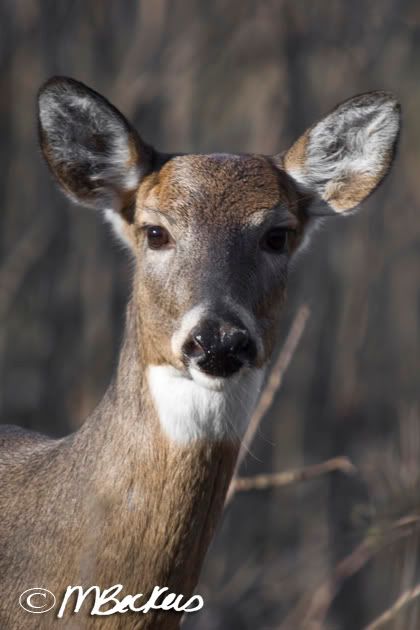 Sunday after the snow had a little time to go out and look for eagles. MANY in the area right now as they start moving towards the larger rivers.
The weather looks pretty quiet again this week with most of the action south of here. OK by me as the clock has started ticking towards April 2011 and the new chase season. Until then, woods and rivers here I come.