Nothing chase worthy going on this past weekend. A gust of solar wind did set off an aurora. Was out taking some test shots off the deck after sunset and ended up with some noctilucent clouds by accident.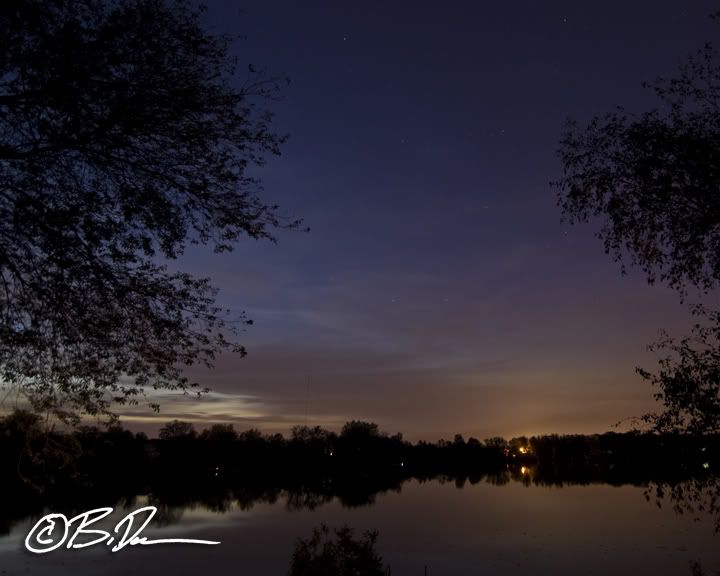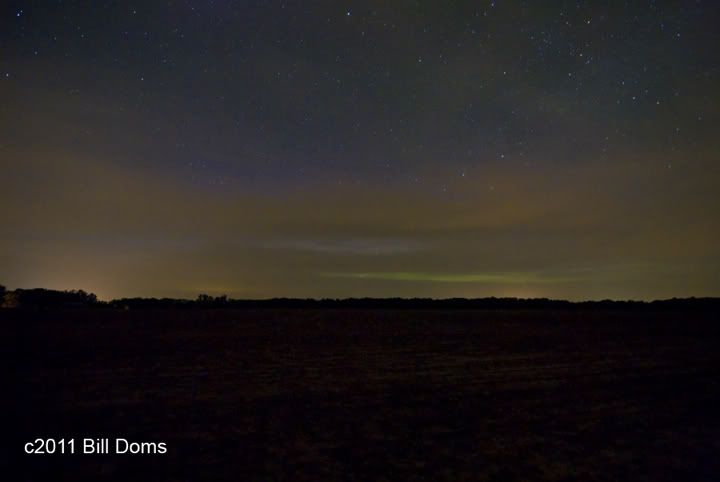 Headed out about 11 pm to the northeast of Santiago, MN with hopes to cirrus shield would break as the aurora was there but low on the horizon and of course the clouds didn't cooperate. Should have just kept driving north to Aitkin or Grand Rapids. Instead I sat in the car waiting to see what would happen. About midnight I decided to close my eyes for a few minutes....yup, 2 hours later I woke up and drove home. This whole need for sleep is really getting to me.
On Sunday Melinda and I went out on nest patrol.
The Lake Constance nest has a pair of eaglets. Was good to see as this was a new nest this year. I wonder if these guys will grow up to be fish stealers like their mom and dad?
Speaking of fish stealers...here is mom keeping an eagle eye on us from a distance.
The real purpose to the day was to check on 4 osprey nesting platforms near our home.
Nest 1 is HUGE now. This nest also has a webcam on it from Wright-Hennepin Electric and
can be viewed HERE
. Must use Internet Explorer to view and follow the directions for access.
Nest 2 is doing well. Notice the amount of red baling twine in this nest also. Funny how they really like the stuff. Eagles not so much but the ospreys really go for it. Notice it is also in nest one.
Nest 3 appeared to have some serious damage to the platform. I'll take some shots of that one on another day as it is a LONG ways out in a section and there is no chance I can hand-hold a shot for that.
Nest 4 is my favorite. This platform has sat empty since it was put up 2 years ago. Not anymore since this pair of young birds have made it their nesting spot starting this year. Hopefully they successfully raise their young and will come back for many, many years.
A couple of fun shots of the osprey being what they are. Check out those talons!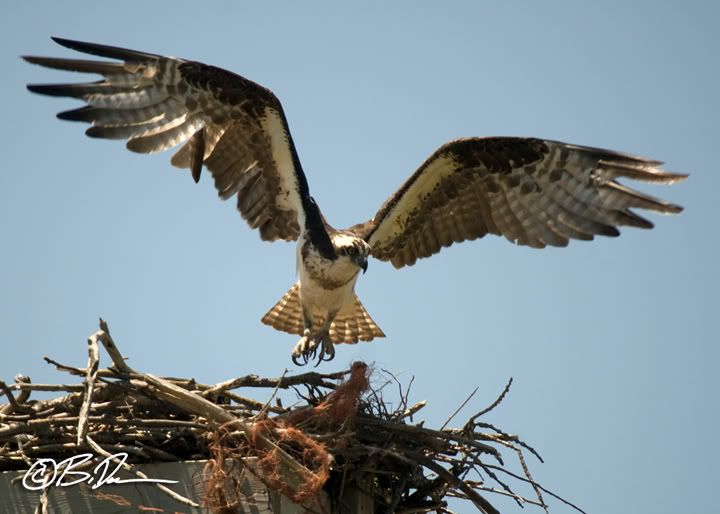 Also saw this weird red tail morph. Very light colored.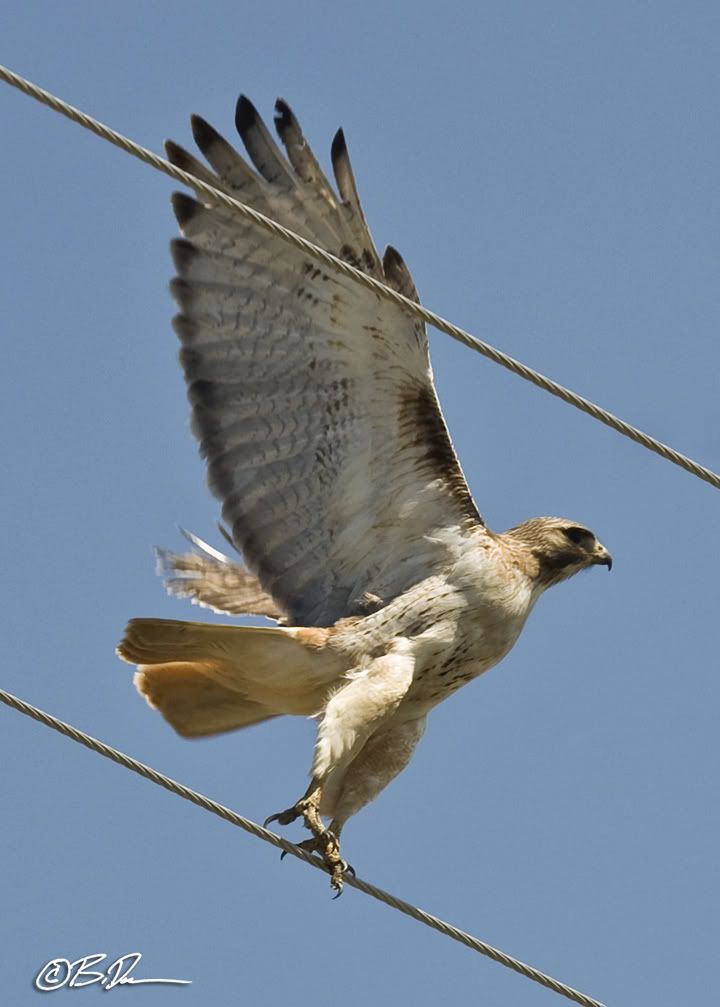 Last but not least was this doe hanging out in the shade on our way home.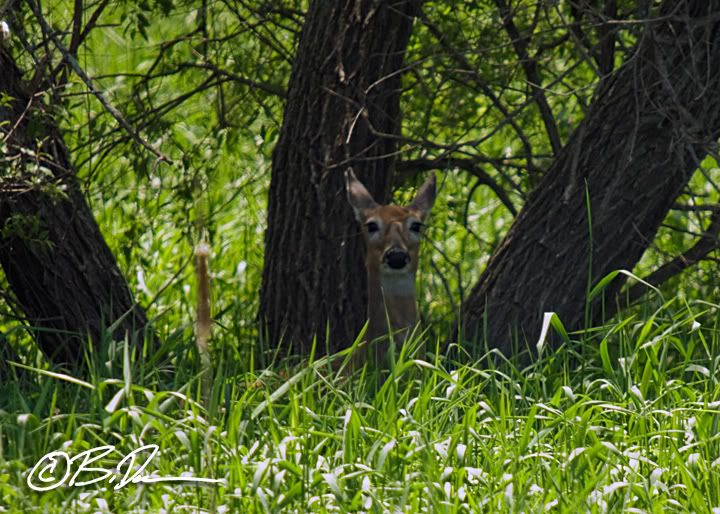 When we first saw her, she was standing right on the edge of the slough eating new cattail shoots. We turned around and by the time we got to where we saw her, she was already bedded back down.
Tuesday holds some potential for a chase up in the Grand Forks to Bemidji area. The cap will definitely be a problem as well as the rapid change from the flat land of the Red River valley to the forests of northern Minnesota. Hopefully everything sets up a little south and a lot west. Will check things in the morning again.