Full chase recap can be seen HERE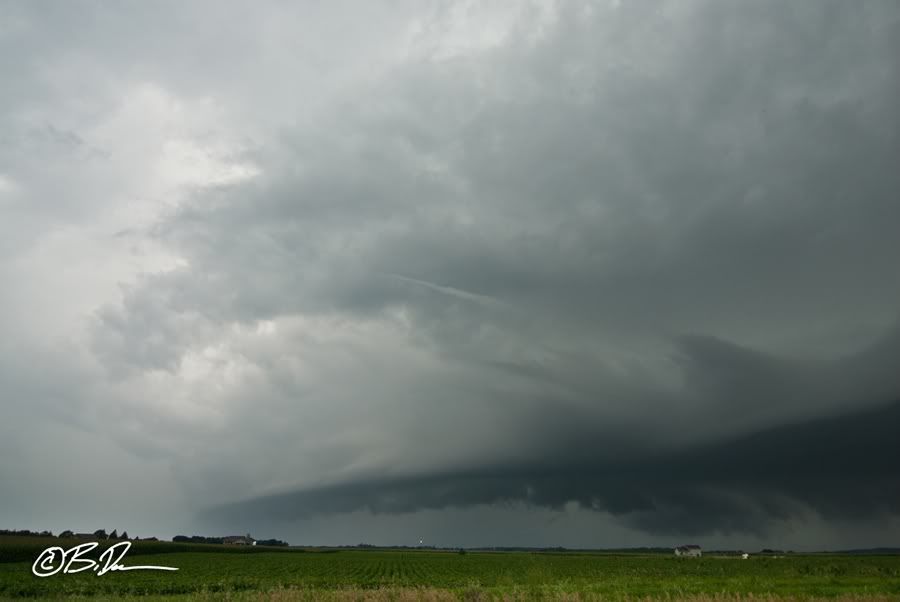 Started out up in Stearns county on a severe warned cell. It produced the oddest shear funnel I think I have ever seen. Almost horizontal and pointing in the direction the storm was traveling. Weird.
Headed south to Dassel, MN in Meeker county and cell hopped for a bit before settling on one which eventually went severe in northwest McLeod county. It really didn't do anything interesting but had some cool structure from time to time. Decided to let the core overtake me in Norwood / Young America in Carver county and as soon as it got there, it almost totally died. Somehow I think
fellow TVN chaser Jacob Thumberger
had something to do with it! Anyhow dumped the storm and decided to head home but it cycled again off to the southeast. Looked amazing with the mammatus and clear skies.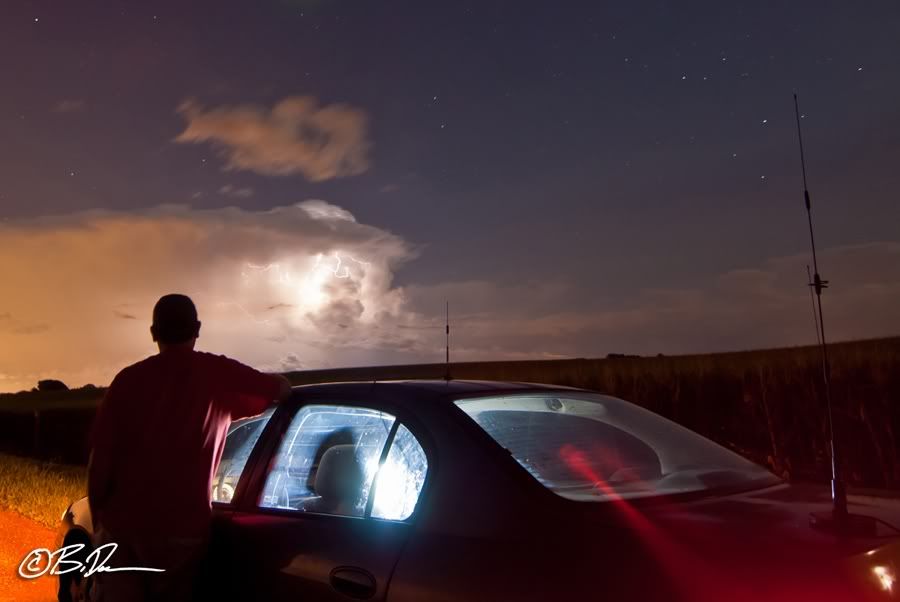 It put on a fantastic lightning show. The mosquitoes were vicious so after 30 minutes, a lot of swatting, and some blood loss, called it quits and headed home.
OK, now on to the issue in McLeod county. As I was heading south on the west side of the storm towards Hutchinson to get hack east into the inflow area (or at least up against the back side of the action area), I had some guy in a black Acura come flying up behind me (hard to mistake the headlights on an Acura BTW) on CR9. I was getting annoyed by how close he was following me but he signaled to turn east on CR 18. Once I pulled out from the stop sign to head south, he started to turn east then suddenly corrected to head south and was right back on my butt. At this point I pulled over to the shoulder so he could pass but instead he put down his passenger window. So I did what I usually do in a situation like this. I waited for him to stop then backed about about 20 feet. He took the hint and zoomed off to the south. So, I made my way down to Hutch with the idea of hopping on 7 to go east. Decided avoiding town would be a better idea so thought I would head east on CR79. As I was waiting my turn to go through the roundabout on highway 15 on the north side of town, here came the Acura again from the north and also headed east on 79. In front of him was a white passenger van pulling a Scamp camper trailer. While we were still in town (traveling the posted 30 mph) the Acura floors in and passes the van pulling the camper in a no passing zone. Wish I would have had my dash cam in as I GUARANTY you the video would be posted here.
So my point again is WHY??? Light bars, pointless traffic risks, disregard for everyone's safety but your own...when is going to stop? I'm all for a new breed of aggressive chaser in a post-Doswell era, but come on. Be smart about it.