Have some shots from the night of the July 15th of the auroras. This was the lesser show as I missed the big eruption in the early pre-dawn hours of the same day. I was beat after picking up an eagle for transport in Alexanria the evening of the 14th and knew I would be housing it overnight so opted for rest. I kind of regret it now but one nice thing about living up north, there will me more someday. Besides, I am kind of partial to liking to shoot over ice and snow and not worry about loosing half of my blood platelets to the mosquitoes up here.
Anyhow, the full set of images
can be seen here
.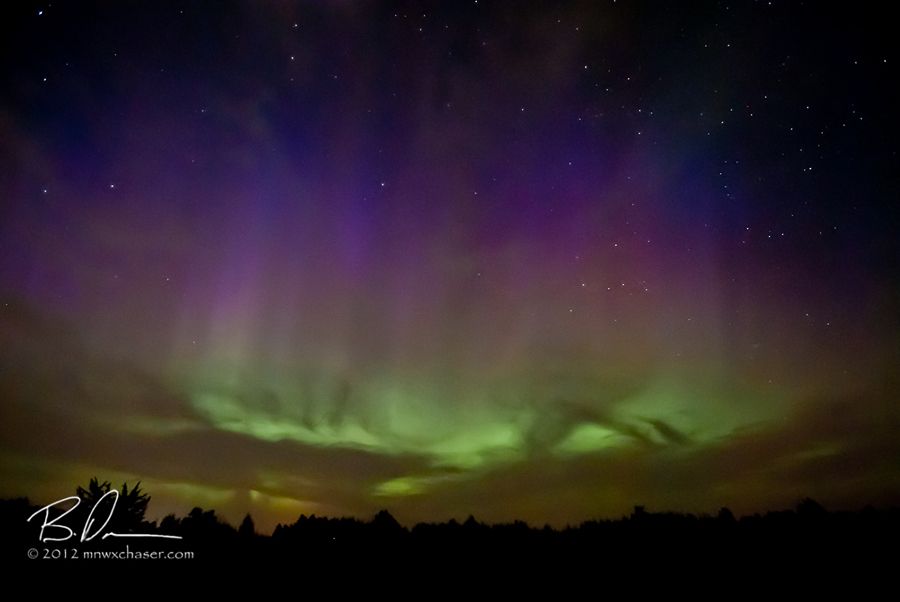 About 20 miles north of home in the Sherburne National Wildlife Refuge. This flare up happened right away and was the best it looked all night. Darn clouds.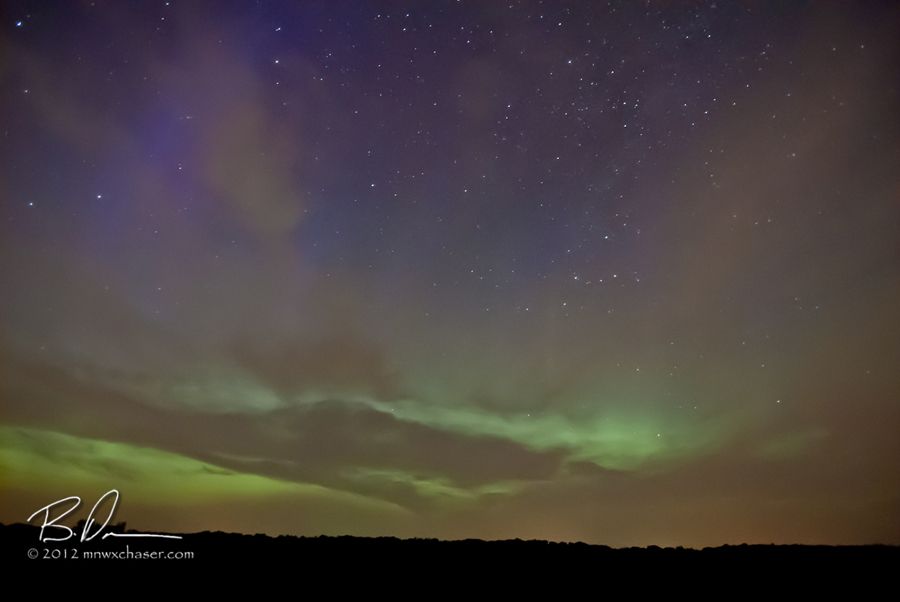 My "favorite" spot close to home near Satiago, MN. I gave up about midnight due to the clouds.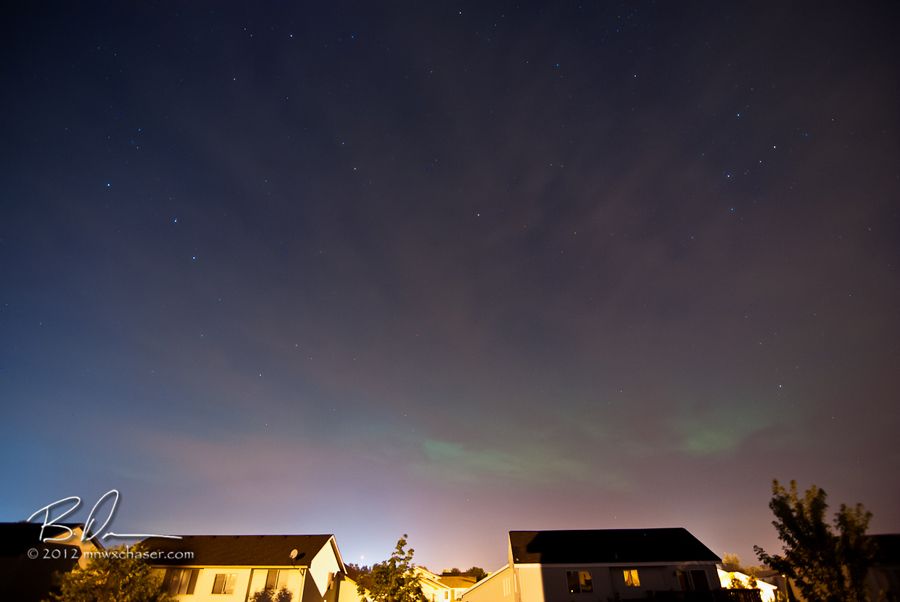 Home about 12:40am. Even in town the aurora was still visible through the high clouds!