Yeah...slacking again. First off, MERRY CHRISTMAS! or HAPPY WHATEVER YOU CELEBRATE!!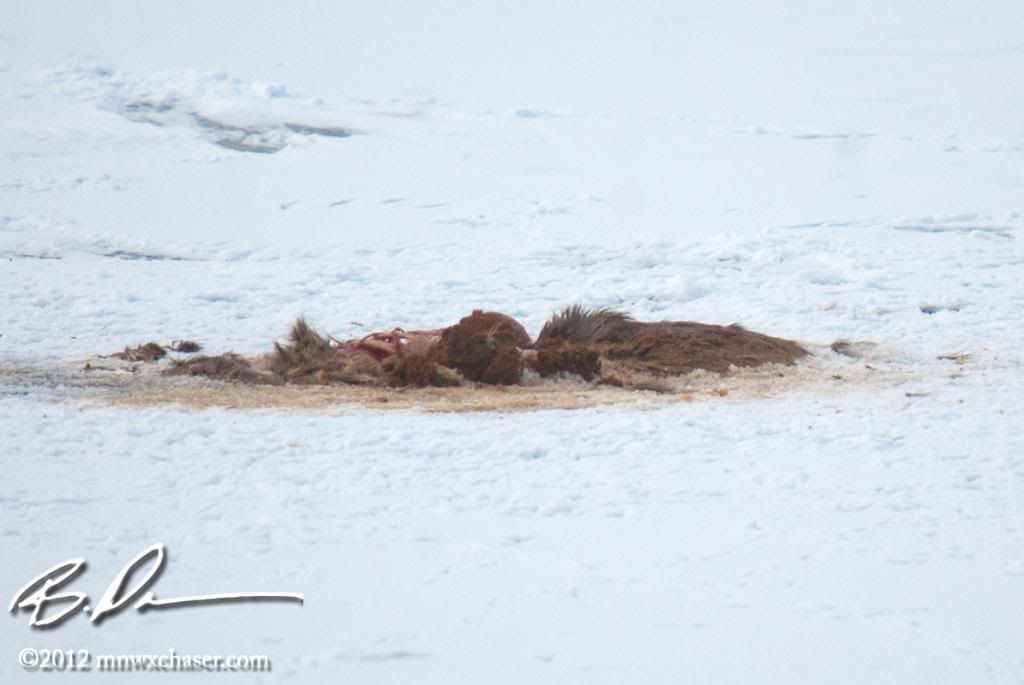 December 8th. The remains of a deer which tried to swim across Lake Maria near our home but came up about 30 yards short. The eagles and crows have been working on the carcass.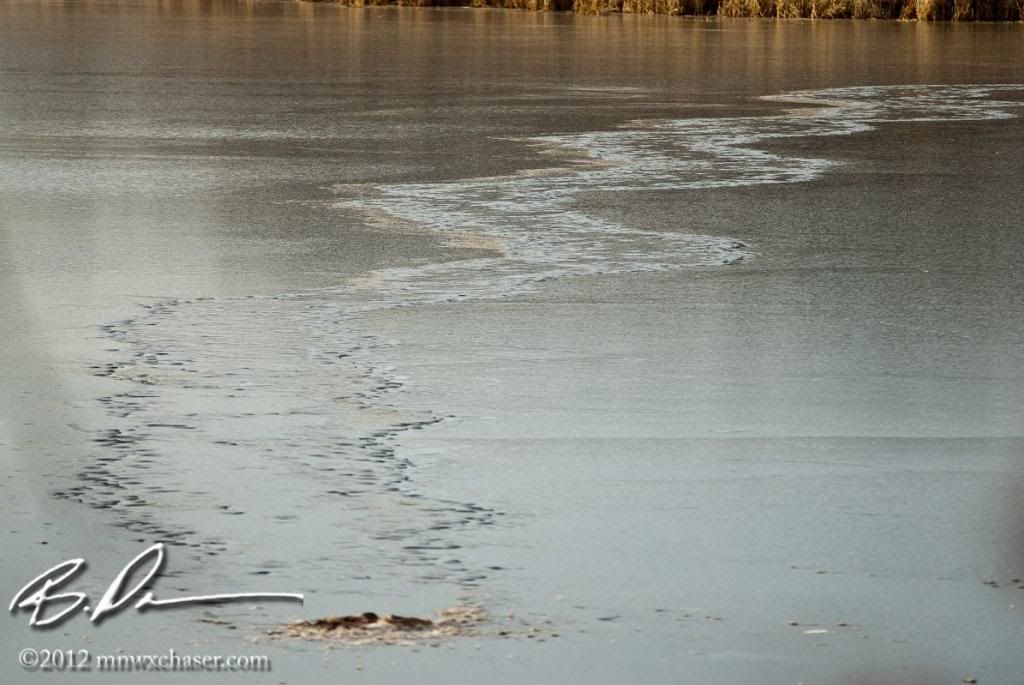 Here is the path of the deer took as it struggled to break through the ice to make it back to shore.
Snow is coming.
A lone juvenile eagle waits for me to leave so it can return to the deer carcass.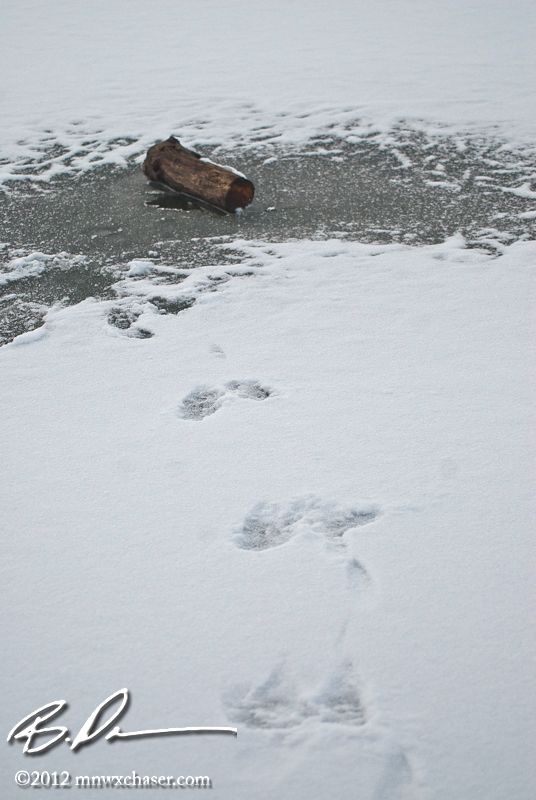 Otter tracks in the snow.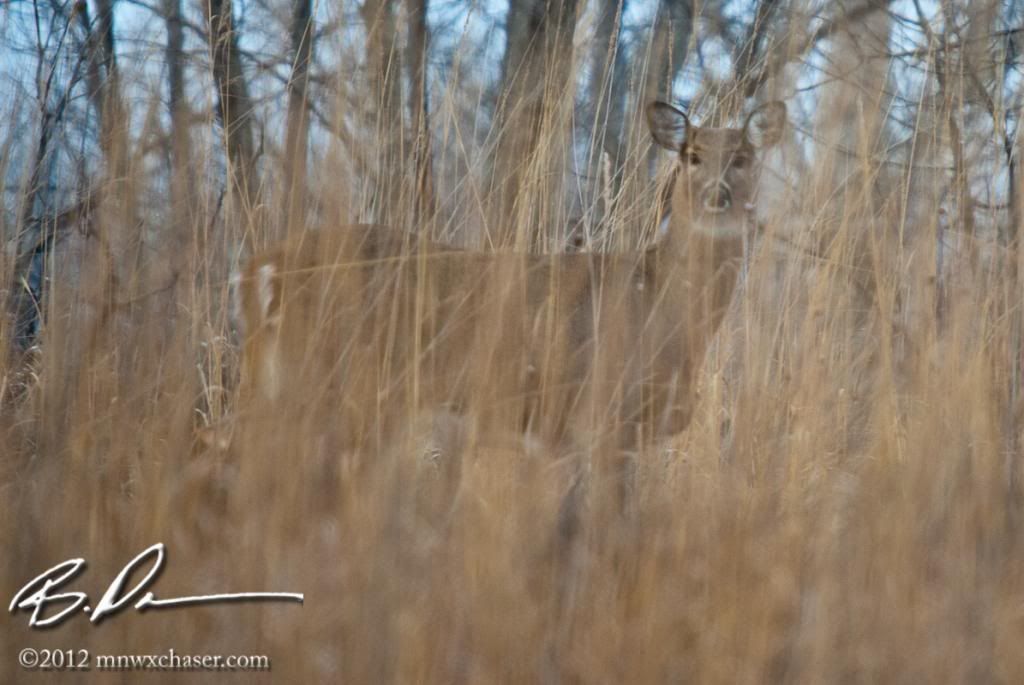 A deer near home the day before the snowstorm hit.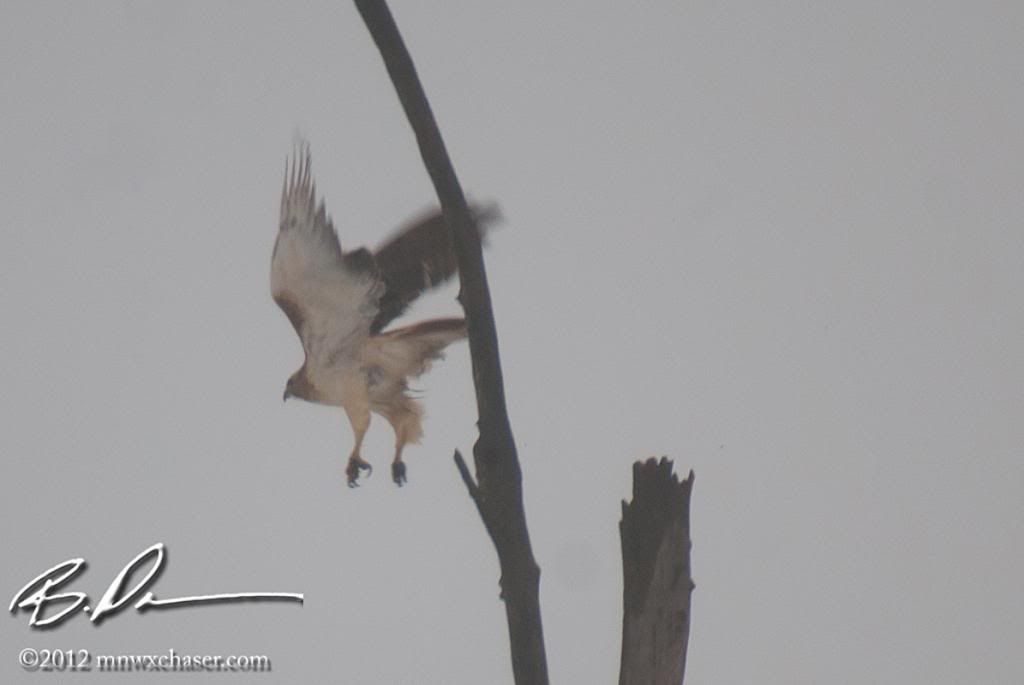 A red tail hawk takes flight.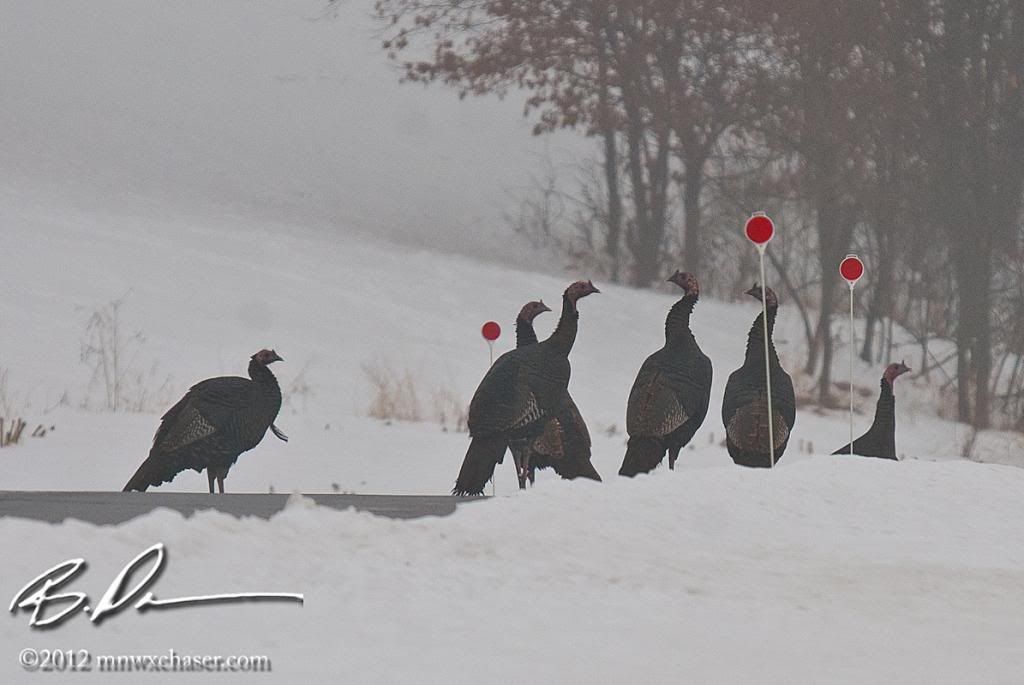 Turkeys in a driveway near Silver Creek, MN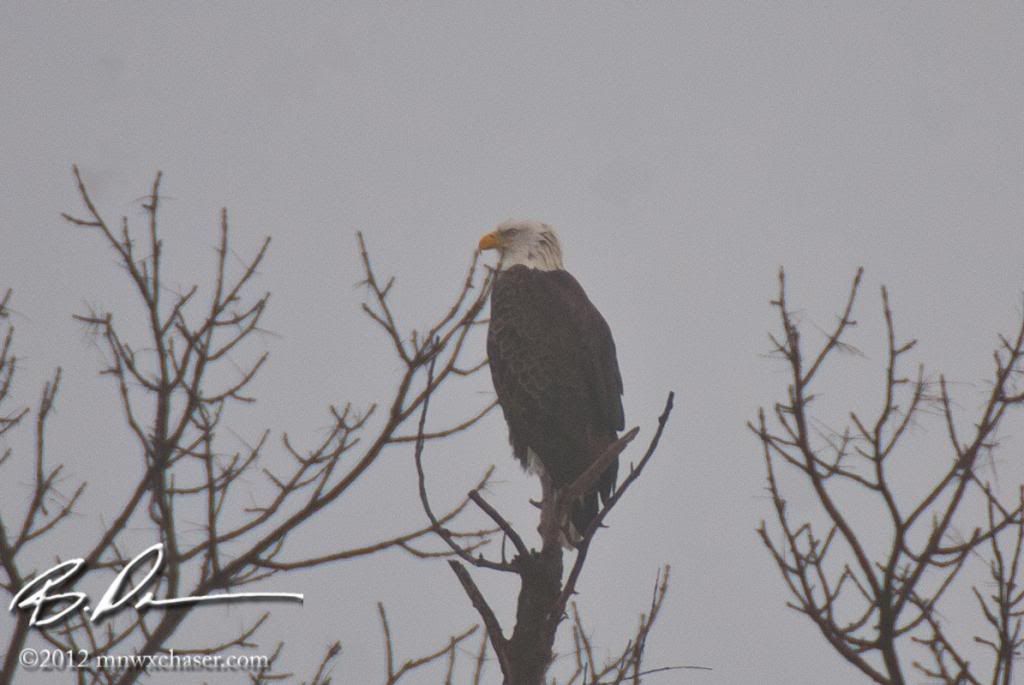 A foggy morning eagle near Becker, MN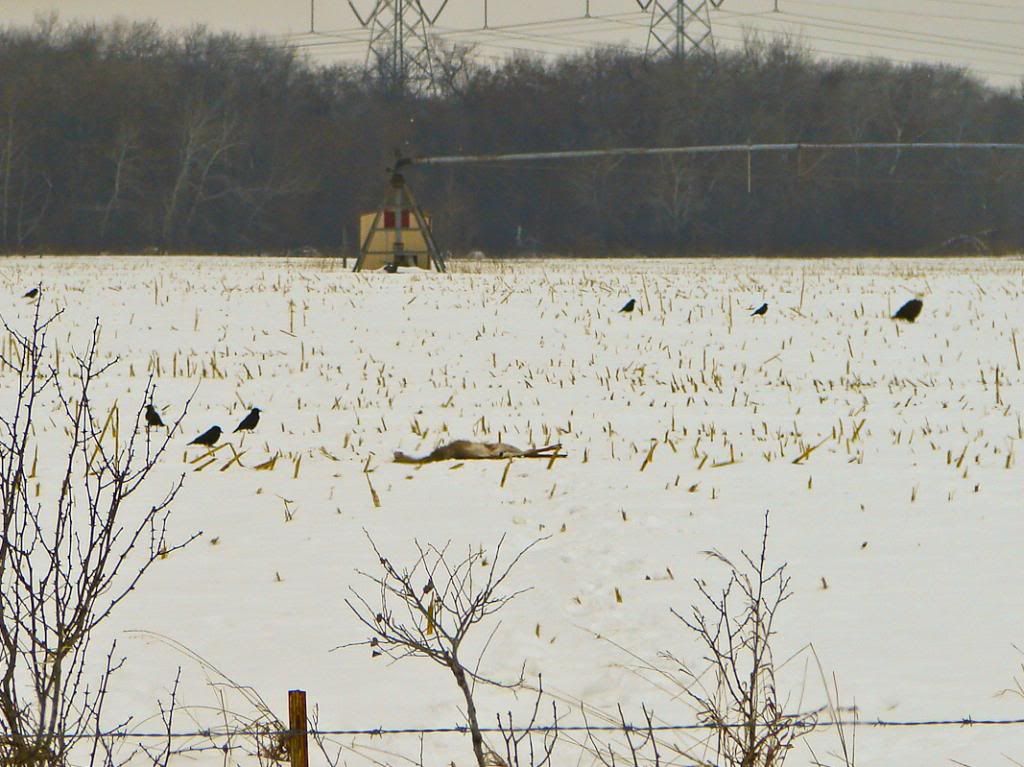 My daughter took this photo. The evening before my son and I came across a road kill deer which was laying on the side of the road in an area with a large eagle population. Contrary to popular belief, eagles to not just kill live prey for food. The will feed on road kill also...especially in the winter when fish are scarce. Cullen and I dragged the deer off the road so if the eagle decided to work on the carcass, they could do safely well away from traffic. Well, by 9am the next morning there was a pair of eagles already working on it. Good to know they will be well fed for a few days and safe from cars and lead.