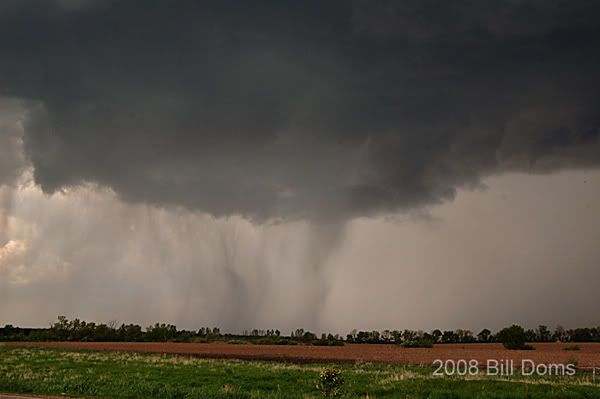 Gads...I think I'm going to go shoot myself. Once again, my experience was overshadowed by my eagerness. I dropped off what was going to turn out to be the storm of the day. Yep, trust experience and the gut when all else fails. OK, so I won't shoot myself....maybe a good self inflicted whack with a tack hammer will do.
Here is the complete story on Saturday's chase in Morrison/Benton counties.
So here is the low down on why I haven't been doing much long distance chasing this spring. Cullen and I are going to do another TV show this year. Tornado Road with Original Productions (who we did Twister Sisters with last year) will air on NBC this year as an 8 episode docu-drama. I know it is late in the year (I think we are leaving June 7th or 8th) but I can't come up with a better way of chasing for a couple of weeks on someone else's coin. Works for me. I know there will the backlash of idiots calling me the worst parent on earth for chasing with Cullen...but screw 'em. This is the last hurrah for us anyhow. I'm going to start laying back in the grass again next year and let some of the younger chasers have at it. Besides, the name "coach" sounds pretty good again as Cailyn will be starting more activities. I've coached some of Cullen's teams in the past and I owe her the same commitment.
Have a good week everyone. You Minnesoooootans need to watch the weather on Thursday or Friday this week. Severe looks like a given.