Wasn't expecting a whole lot as this was the "get the winter rust knocked off" chase before getting serious from here on out this season. Had a heck of a time getting ahead of the line on the discreet cells but finally managed to pop out of the wet RFD in Raymond, IA (Blackhawk county) to see the meso heading off to the north east and puked shortly after. Never looked all this impressive but was still happy to at least get on a torn warned cell.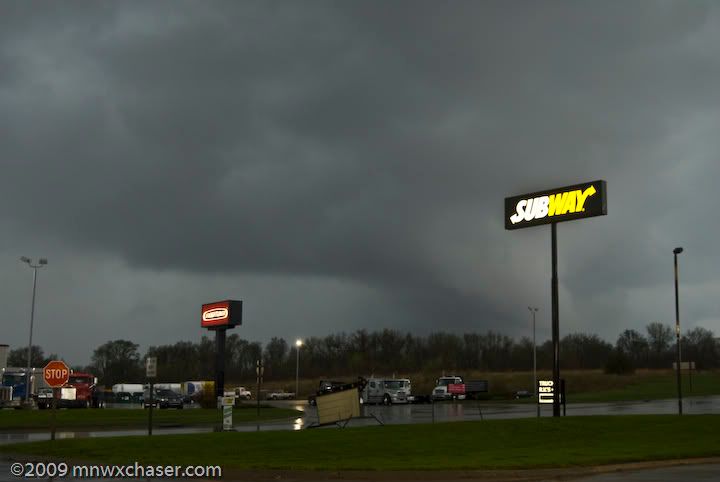 Tadd Paris has some sweet pics from a better, wider angle than this. I'll update this post with a link to his page once he has them on line.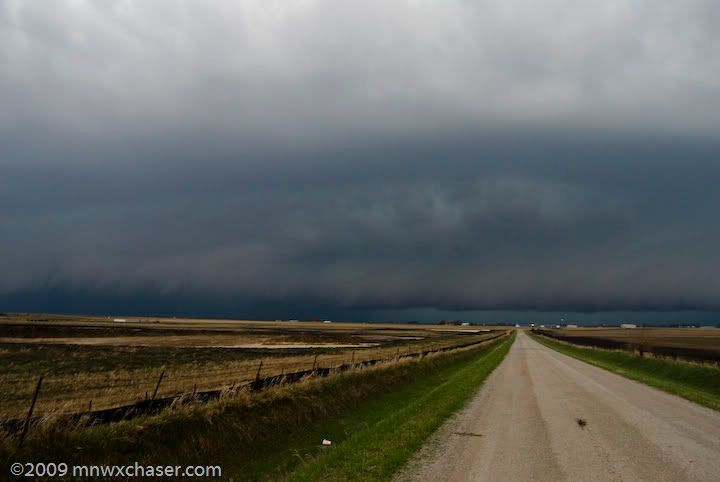 Headed east to Independence, IA. Chatted with the local LE for a bit before it was time to move east again. Nice guy.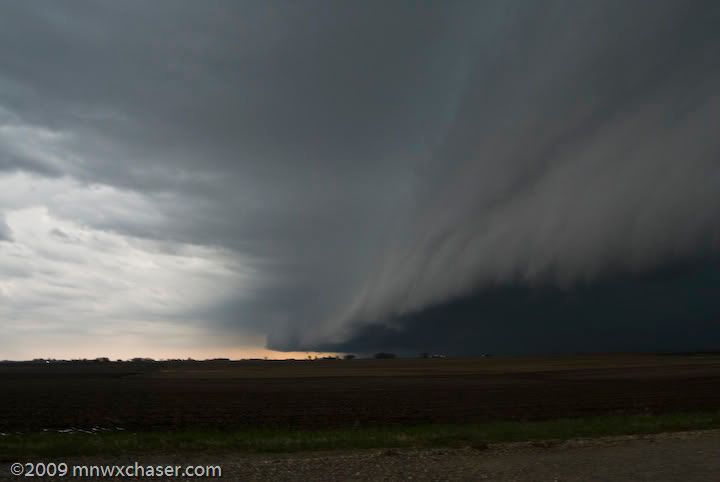 Made one last dash east to Winthrop, IA as the shelf started falling apart but was still pretty.
Cullen and I had a good time on the first trek out this season. The equipment worked flawlessly and only need to tweak a couple of things with the dash cam mount so we should be good to go for the rest of the season. Congrats to the guys down south who scored the torns today.