Totally unidirectional winds, LCL AOA 2000 AGL, horrendous T/Td spreads. Yup, glad I stayed home. I checked out
Mike Cox's
stream on
chasertv.com
and as expected the storms looked high-based as heck and the updraft bases where stretched waaaay out from southwest to the northeast. My chase partner, David Drufke, did head down to the Clear Lake / Mason City area as it was a short drive from his place and supposedly scored some nice shots. When (if) he ever gets them online, I'll post a link from here.
Anyhow, after pulling the plug on heading south today, I decided to head over and check out one of the eagle nests to see if any of the eaglets have hatched yet. Sure enough, the Maple Lake pair has two chicks this year. Last year they only had one so it was good to see an extra fuzz ball in the nest today. Only one chick will make it but the survival odds for one eaglet are better when the nest produces two.
Here are some shots before the cold Canadian air came blasting in with some light rain showers.
Turbulent skies over the pond.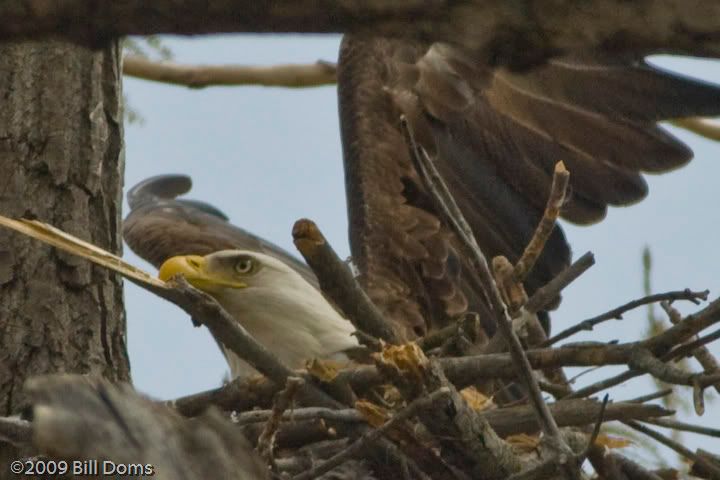 Here is the female. BTW, I shoot with a 70-200mm f2.8 lens with a 2x teleconverter. These were taken from a long ways away as not to disturb the nest. All shots are crops.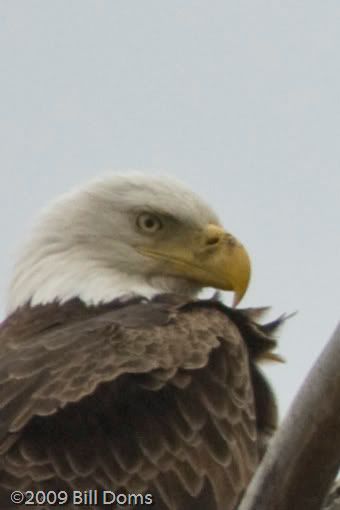 The male. This is the same one which buzzed me last April.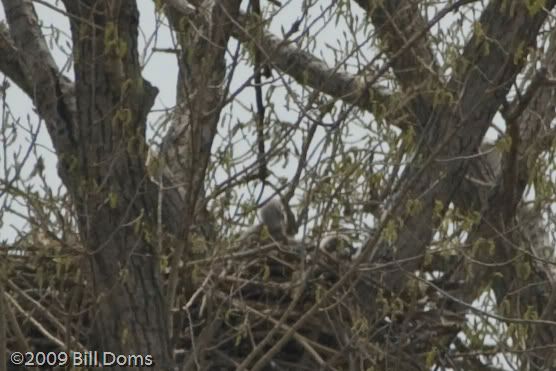 Can you see both eaglets?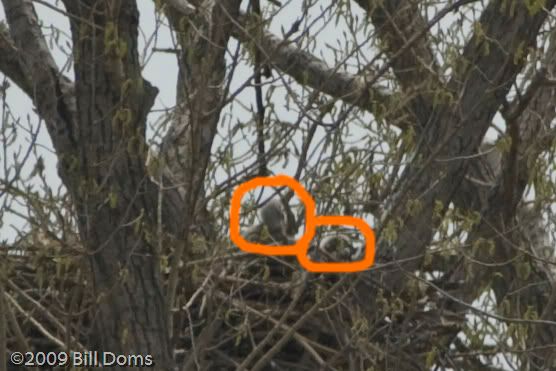 A little help to pick out the fuzz balls.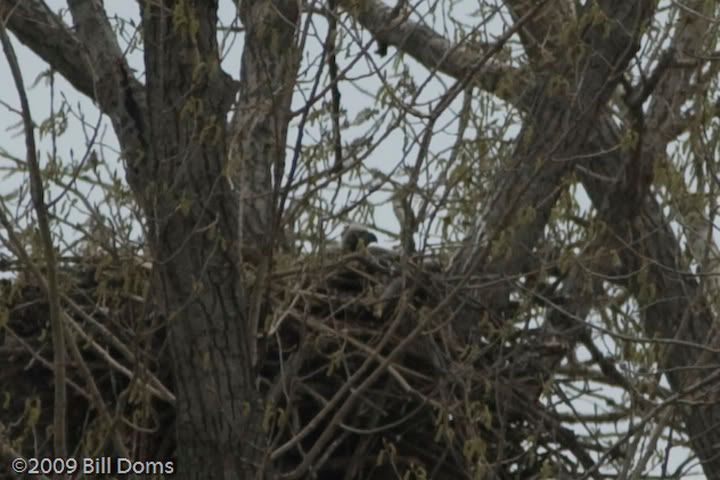 One of the chicks providing a profile shot.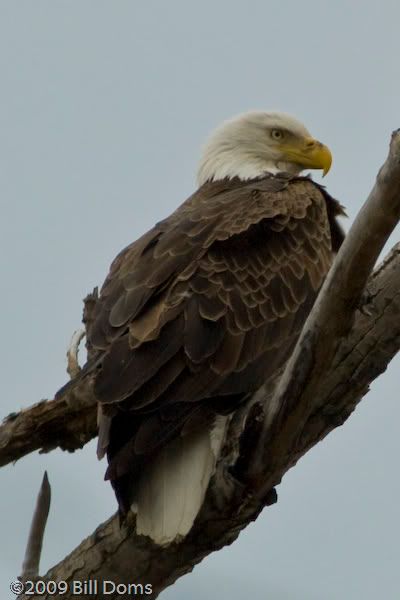 One last look at the male keeping an eye on me before I hike out. I kept a wary eye over my shoulder after what he pulled on me last year.