My daughter and I went out looking for the otters tonight but no luck. We were treated to a great sunset with the loons singing in the background. It is soooo good to see open water again (been locked in ice since late November). Now we just need some storms to light up the sky.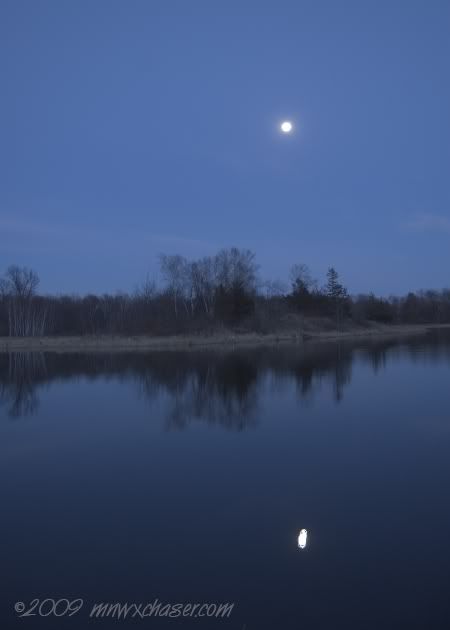 I usually don't care for HDR images but this is one made from 6 shots and "tamed" not to look like a cartoon frame. A few muskrats, two geese, and a beaver kept the water moving just enough to prevent a clear reflection of the moon.
The following pics are just plain old processed RAW files converted to jpegs.