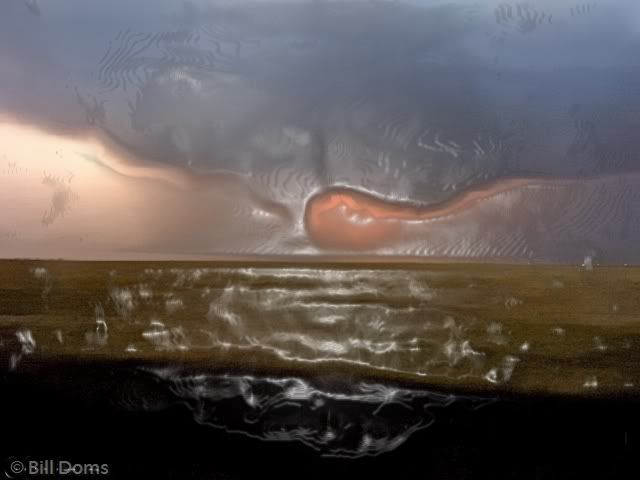 OK, I admit I messed up yesterday. No, I didn't get too close to a tornado so the chaser police would come open a can of Duck Choswell on me. I totally screwed up my forecast and talked myself out of chasing the night before. Hell, I was still trying to talk Dave out of going as he was already an hour into the drive down to MO. Long story short is they scored at Kirksville, MO and I had to deal with more annoying attorneys at work all day. Lesson for some of you newer chasers who read this blog. Go with for first instinct. You will be right more than you'll be wrong as you gain experience.
So, I also gave my vote of no confidence for the rest of May today. I officially moved one of my chase weeks out to early June and the other is pending for late June. I really wanted to take two consecutive weeks in June but a week long client visit starting the 15th pooched that plan. I'm not saying there won't be good chase days the rest of May, but I don't have enough confidence to burn a week of vacation for one or two days out of 7. We'll see.
That being said, the frustration with the lack of a northern season so far is still killing me. I had everything packed and ready to head south tomorrow morning at 7 with a target of somewhere in southeast Iowa as there is no chance I can make south central KS leaving that late but I'm really concerned about ongoing precip and the wind fields are not all that impressive. Time to reassess in the morning.
Oh yeah, the weird Photoshopped pic is of the August 9th 2006 Leola, SD tornado.