Friday nights lightning outing wasn't a total wash. It could have been. About the only thing harder than trying to chase a supercell in Ottertail county is trying to find a gap in the trees to shoot lightning. Good thing it was in the old stomping grounds so I pretty much knew where to go and where not to...until I found out highway 108 east of Pelican Rapids was still closed. Oh well. Long story short is Eric Whitehill and I were going to try to meet up to shoot the lightning but the storms had other plans as the complex we targeted pretty much split between us leaving Eric up by Sabin, MN in the junk. The storms accelerated to the east / northeast so there wasn't any point in heading up to where Eric was to the northwest. So, did the diagonal across Ottertail county from Fergus Falls over to Perham where I called it off and took highway 10 home.
You can see the pics form the night over on the website
HERE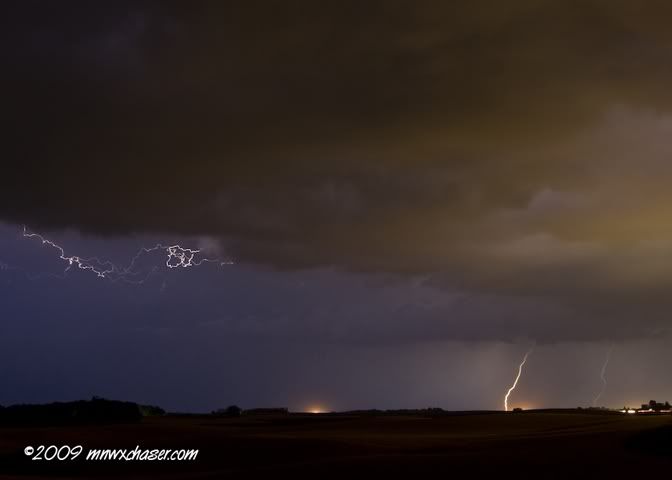 After getting to bed about 3am, Melinda, Jess, and I took off about 8am on Saturday for the Wright county fair to watch Jess' aunt compete as a rider in the horse show.
Before we get to Danielle (Jess' aunt), this is Tuffy, another horse from the same stable who took 4th place in English.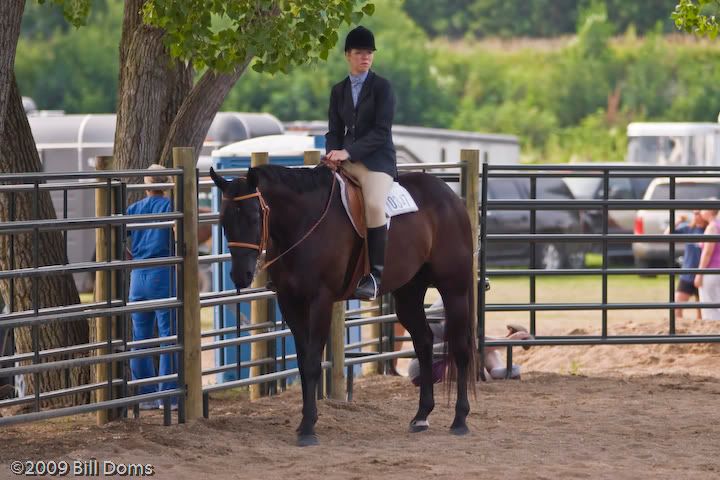 Beautiful horse!
He evidently also has a sense of humor as he pulled this during the final judging: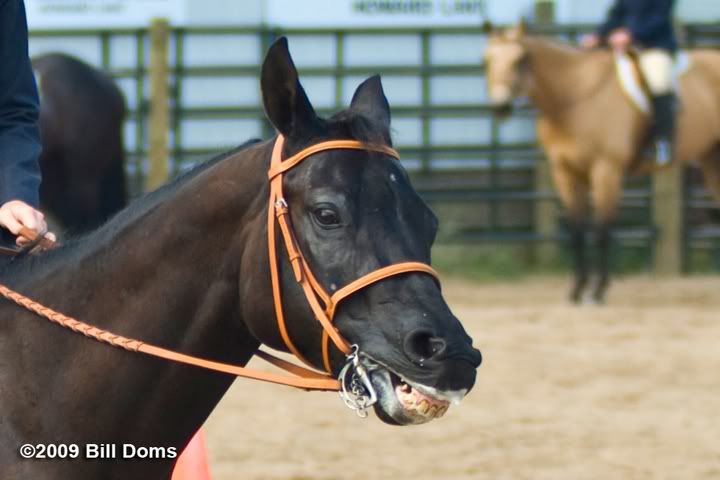 Jess working on Danielle's horse.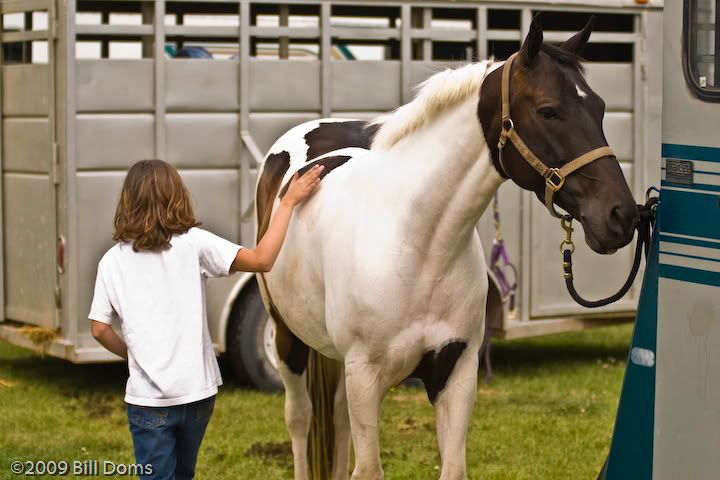 Danielle ending up taking second place, of which she was very happy with.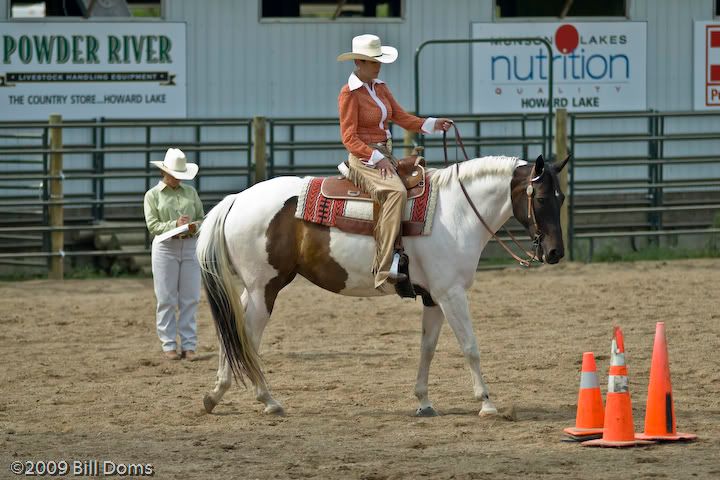 The shows are fun but I am more of the barrel racing type. However, mutton bustin' is always a fun event to watch. Nothing better than a bunch of tough little kids eatin' some dirt and grippin' some wool!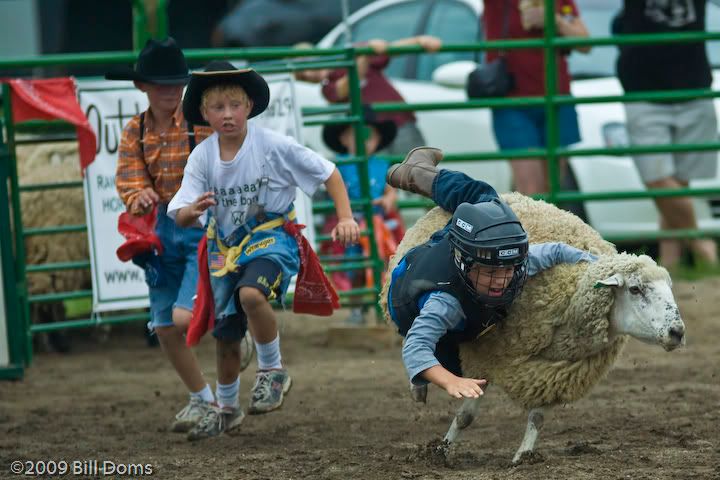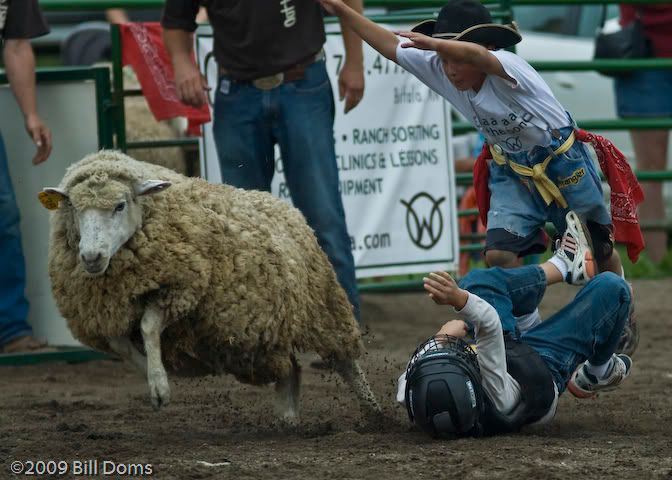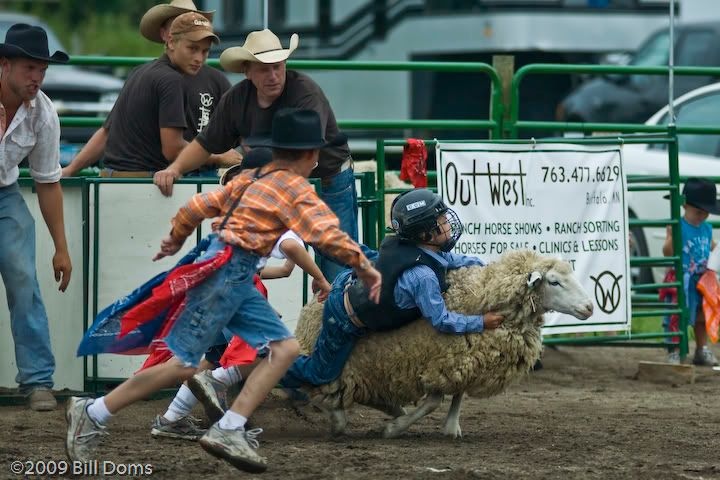 Shortly after the mutton bustin' was done, the skies opened up the the rains brought an end to the "fair" weather. The girls are back out at the fair today to watch Bridget compete in the barrel racing and I am off to bale the yard...literally.