So, the MSW annual meeting date is less than a week out. It will be interesting to see what their reception will be to being point blank asked if they are willing to do what it takes to get rid of their garbage reporting and actually have some type of QC in place. It pisses me off when spotters flaunt being "certified". Guess what? It DOESN'T MEAN JACK without some type of testing standard to achieve the "certification".
Again, Metro Skywarn. Time to **** or get off the pot. You have a very competent trainer willing to take the reins on developing the program and standards. Why not let her run with it on HER TERMS. She sure as heck can't make it any worse than the current leadership already has.
Here are our favorite shots from this past weekend. Saturday was beautiful to be out shooting. Sunday....not so much!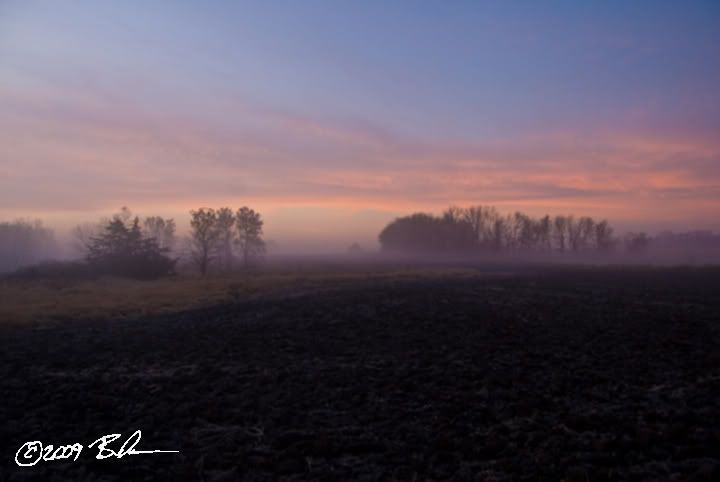 Saturday morning the 28th just down the road from home.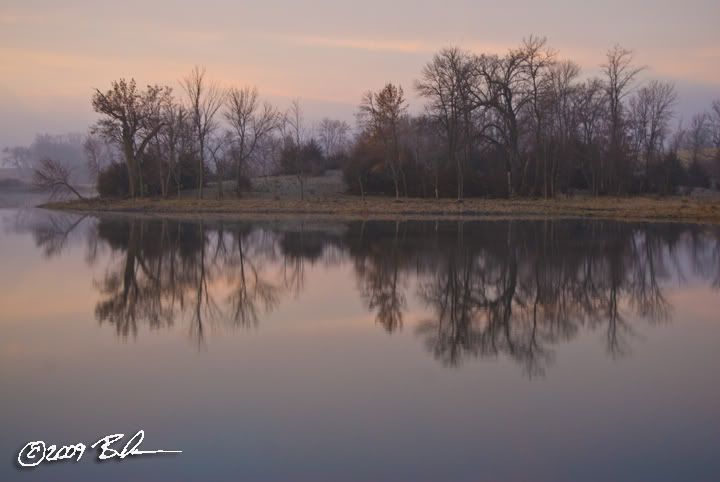 A bay on Pelican Lake between Buffalo and St Michael.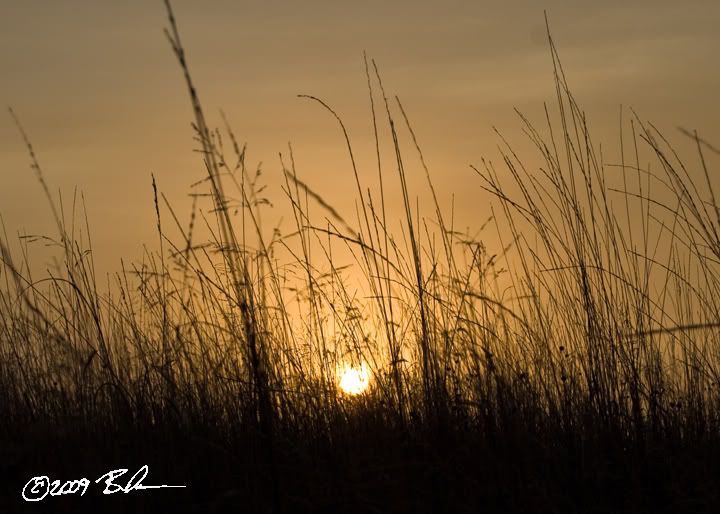 Sunrise on the Minnesota prairie.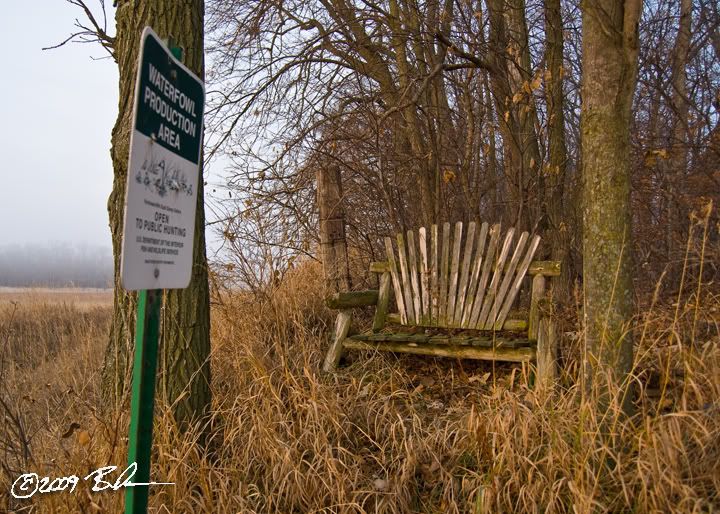 I used to work for the USFWS. I HATED putting up the corner markings on a piece of land and this is why. This chair has a perfect view looking to the southeast and no doubt has been a spot to enjoy sunrises over Pelican Lake for years. Now they get to look at the crappy signs reminding them the USFWS is now their neighbor. I can only hope the public using the land remains respectful to the adjacent property owners.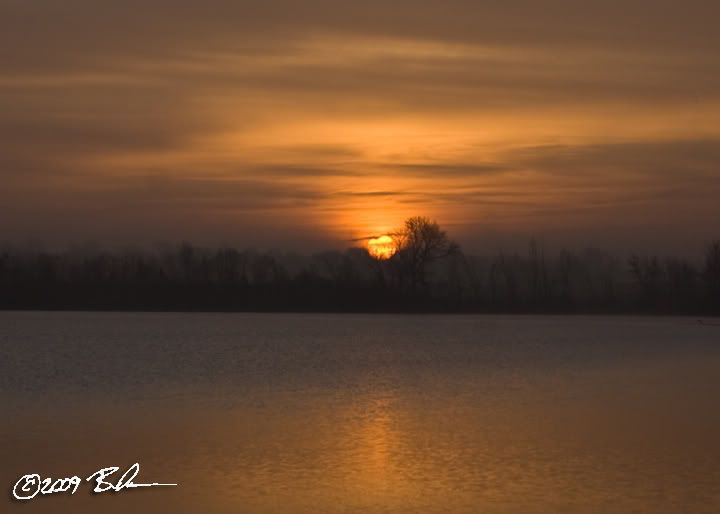 One more of the Pelican Lake sunrise on November 28th.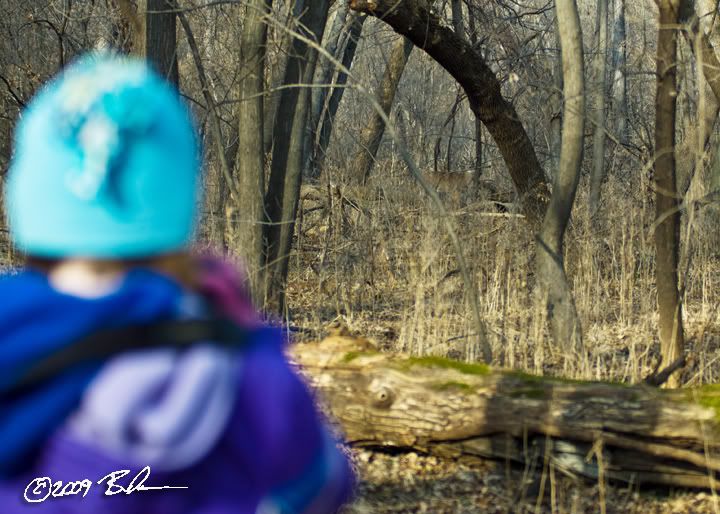 Can you see me? Cailyn taking some shots of 3 deer hiding in the woods on a Saturday afternoon hike.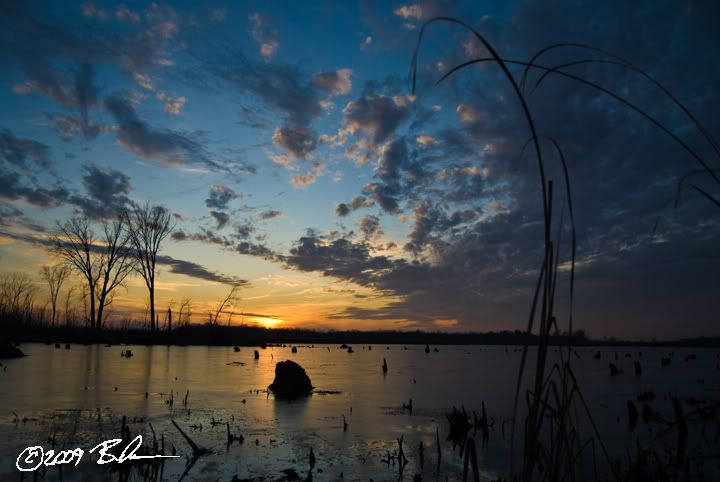 First ice. Saturday's sunset with ice on part of Pelican Lake.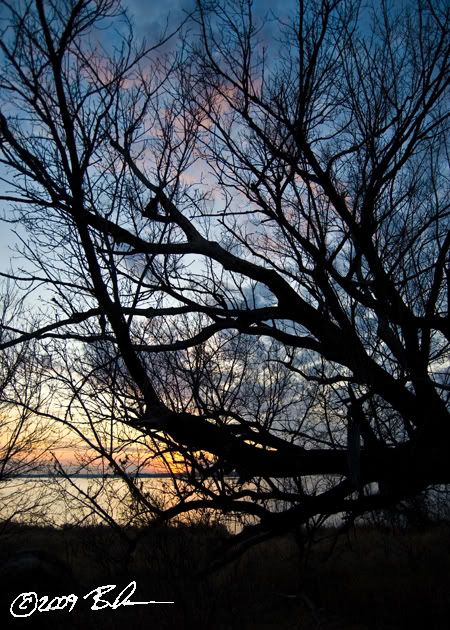 This weathered and twisted tree provided an interesting high contrast foreground to the sun which had dropped below the horizon.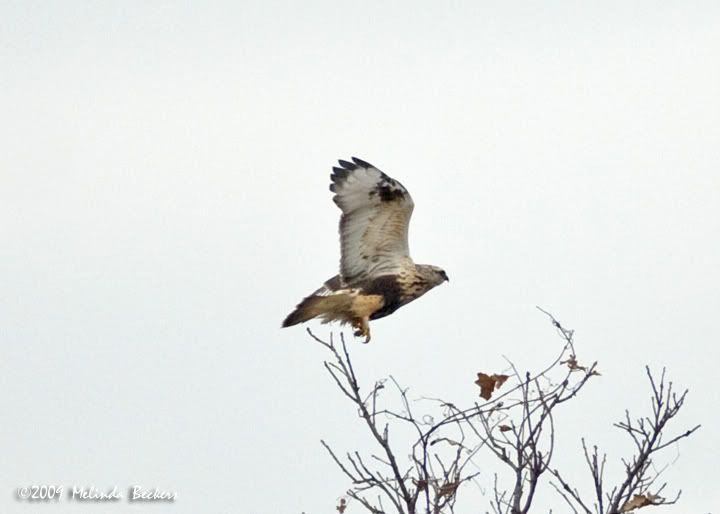 With the passage of a weak trough and associated cold front, cooler temps and low clouds streaming out of the north killed the good light as Melinda and I took a quick Sunday tour. A hawk jumps out of a tree near home.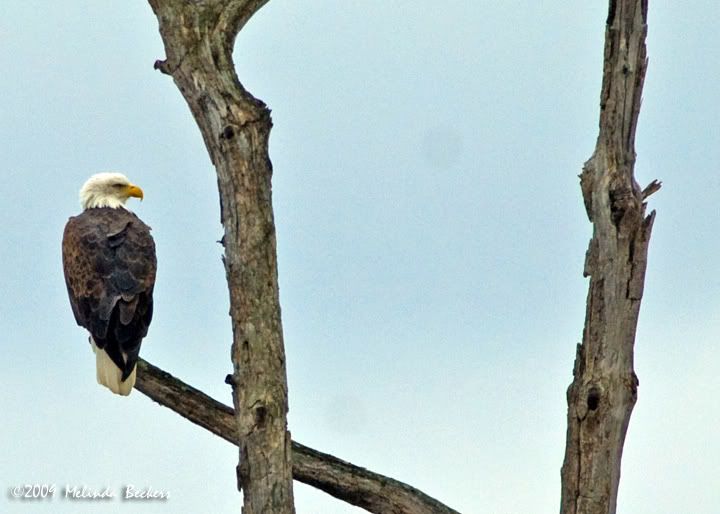 The eagles are really moving toward the bigger lakes and rivers now.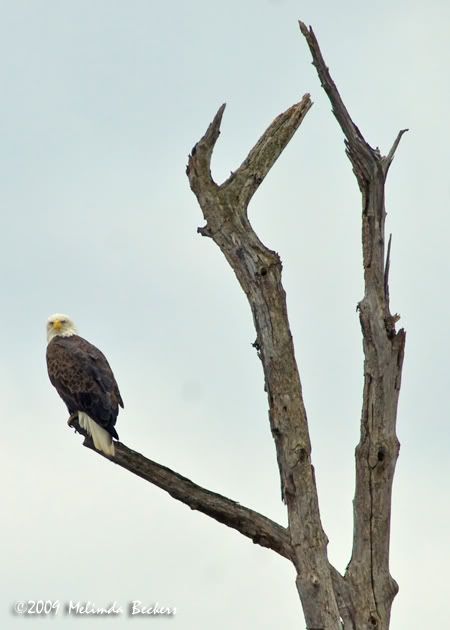 Next weekend will probably bring some of the first real ice of the season. Fine with me as it will get us closer to the 2010 chase season.