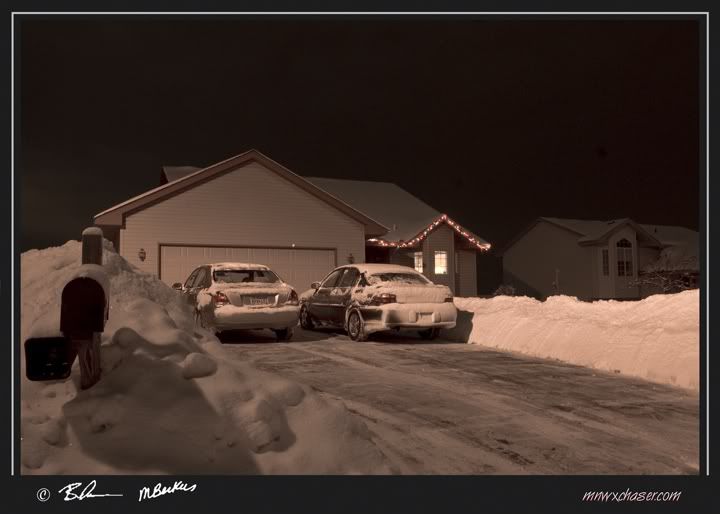 Things that sucked about the 2009 Christmas Storm 1) Warm air wrapping in cuts down the snow total but dumping 4" of slush 2) The slush freezes into solid ICE 3) No wind.
Another prime example of how fickle the storm track can be sometimes. Give me a clipper with 6" of powder in the front and 50 mph winds in the back. These Texas hookers usually suck as bad as a Iowa mod risk day in May.
Here are some images from the week and weekend.