We really enjoy taking in the sled dog events each winter up here. Unfortunately this winter we will miss the
Mid-Minnesota 150
in Outing, MN coming up in a couple of weeks. We did head up to Duluth for the start of the
John Beargrease
on January 31st though. This is the longest sled dog marathon in the lower 48 states covering about 373 miles in a loop from Duluth just about up to the Canadian border along the rugged north shore of Lake Superior and back down to Duluth.
Surprise, suprise...just when we parked and started to make our way to the starting area, my phone rings and it is my chase partner,
David Drufke
, calling to let me know he and wife,
Kristen
, made the trip up and were also at the event! COOL!!! Well, cold actually! The wind was chilly but David, Kristen, and I hiked up the trail a ways to get into a better area to shoot and also get out of the wind. Melinda and Jessica opted to watch the teams coming out of the chute and head up the trail. My winter skills from growing up "up north" kicked in as I quickly located a stand of pines along the trail that were soaking up the sun out of the wind. An instant 20 degree temp boost to watch the mushers come by from! All in all it was a very fun day. I'll share some more thoughts on the race (and some of the a-hole photographers we saw) in a later post once the race is over sometime on the morning of the 3rd. GO NATE SCHROEDER!!
Here are some shots from Sunday: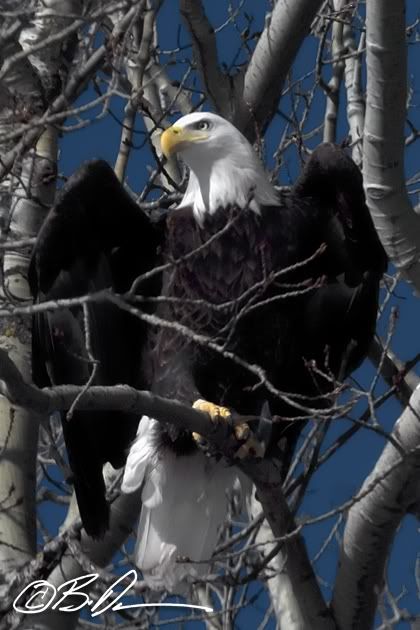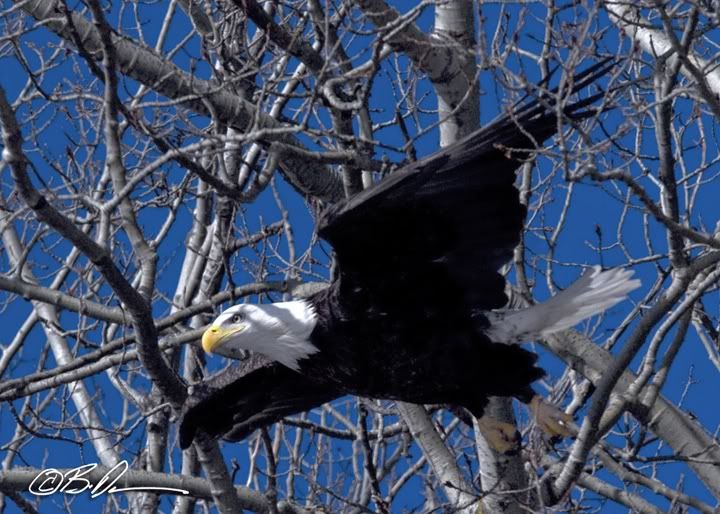 Nice start to the day when Jessica spotted this eagle sitting along the expressway between Duluth and Two Harbors before we headed over to see the start of the race.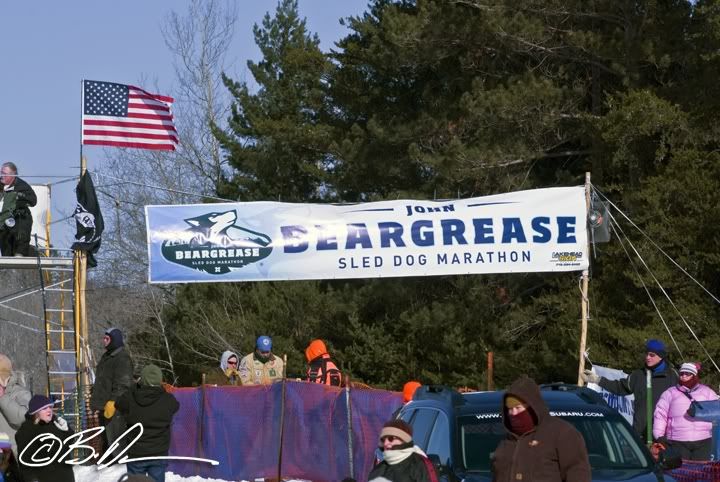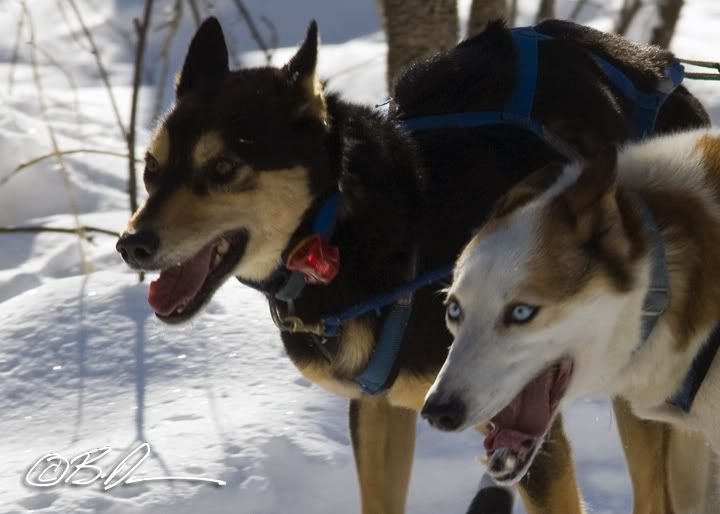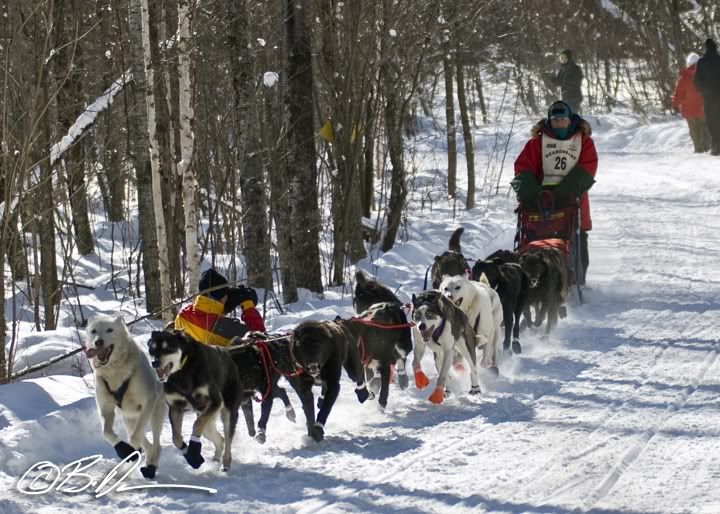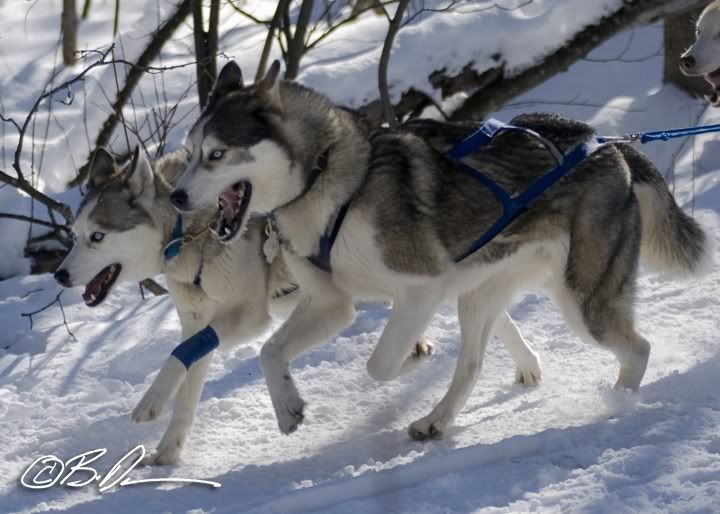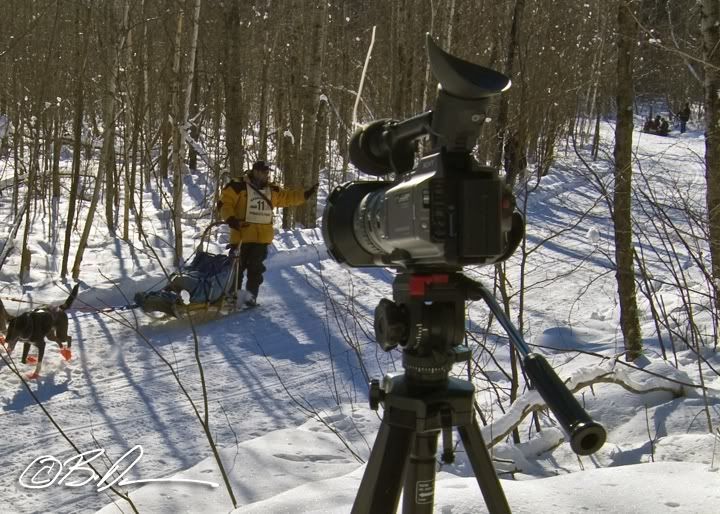 I'll also have some video up at some point.