Melinda, Jessica, Cullen and I headed up to Outing, MN (where Melinda's grandmother used to live on Roosevelt Lake) for the
2010 Mid Minnesota 150 Sled Dog Race
. It turned out to be a beautiful day once the fog lifted (which prevented us from making the start of the 8 dog pro class in Emily, MN). The number oh entries was way down from last year but the quality of the teams was really up as everyone in the 6 dog class made quick work of the 30 miles up to Remer, MN. We missed the leaders coming through the first crossing and just made it in time to get set up on Windy Lake before hustling up to Remer for the finish.
There are
more photos HERE
. If you are a musher or a handler from one of the teams who ran the 6 dog class and would like a free print of one of the images, please contact us at media.inquires@mnwxchaser.com and we'll hook you up.
Bob Johnson's rig from Togo, MN.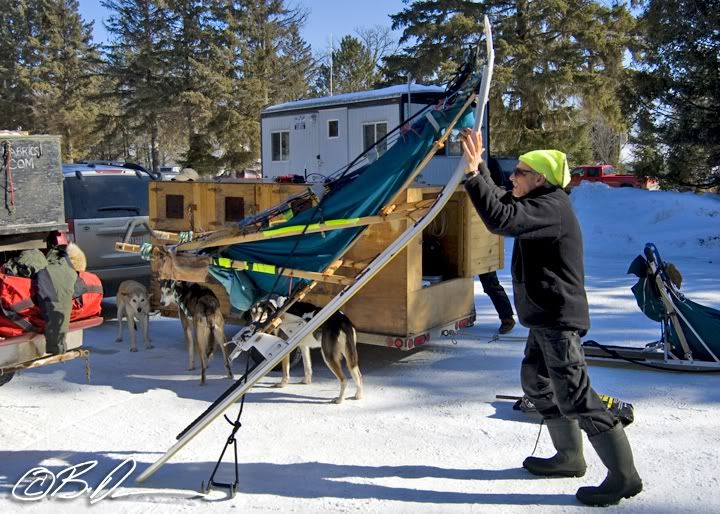 Part of crowd gathering before the start at the
Village Inn
.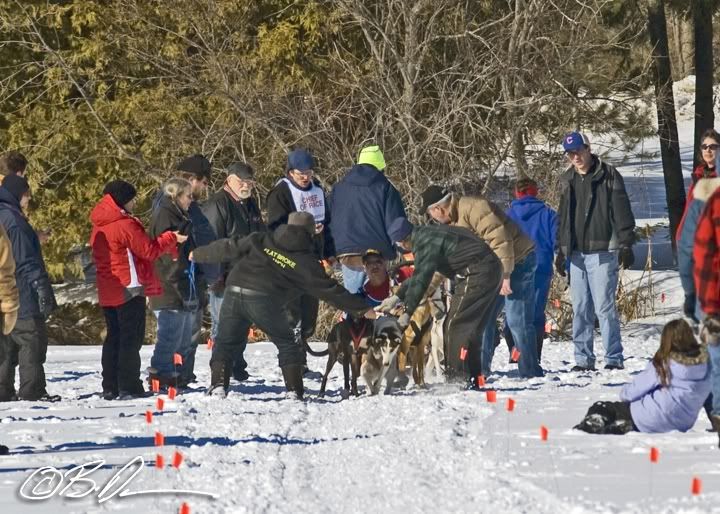 This year the start was across Lawrence Lake due to a conflict with logging activity which was blocking the usual trail.
Heading out at the start.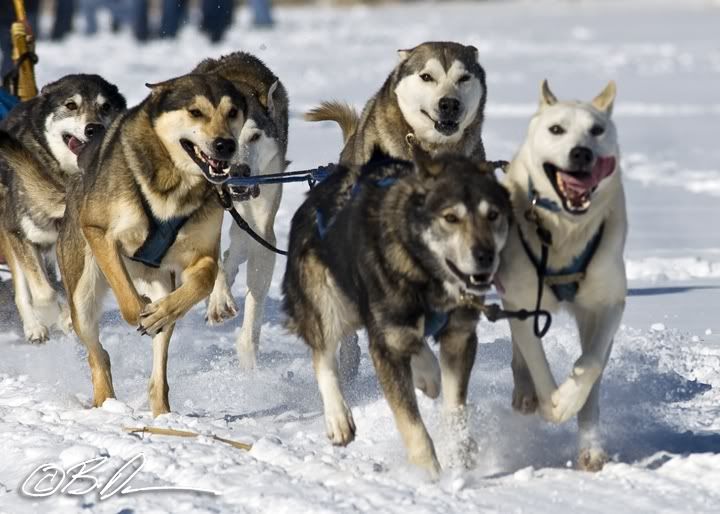 Dog power!!!
Coming up on a road crossing.
Coming across Windy Lake. It's fun to be at other dog events and hear mushers tell stories of how in years past they have encountered ground blizzards at this spot. Not this years as the weather was perfect. A little warm for the dogs but the spectators were loving it.
This year's winning team. The organizers didn't have a list available after the bib draw so I apologize for not naming the winner here. I'll update it as soon as I get the info.
The finish line in Remer. Yes, that is a tow rope which was towed away by the second place team!
The traditional home made brownie at the finish line for all the mushers.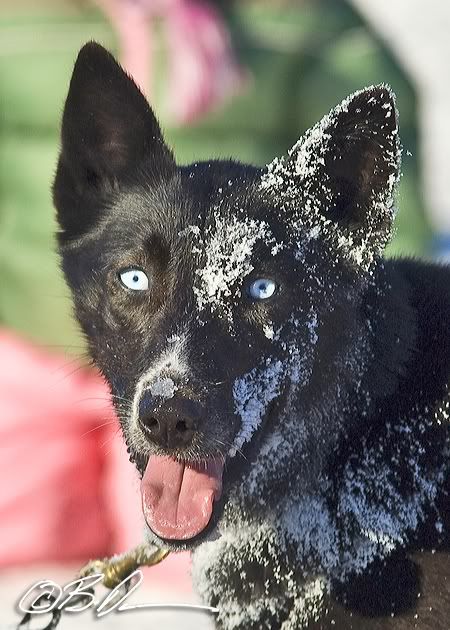 The eyes have it...one of Bob Johnson's dogs at the finish. And after taking a cooling roll in the snow.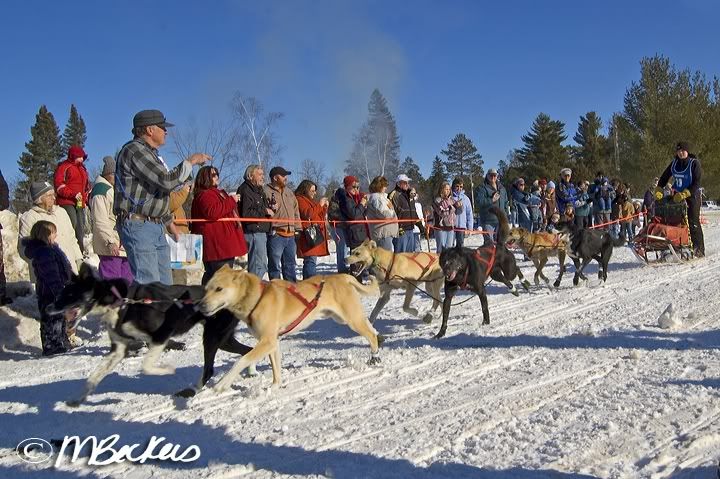 It was good to see a large turn out at the finish line. Hopefully next year the number of mushers will come up again as the economy gets better!