Well, yesterday's expectations were pretty low and I admit I got sucked into the 4km WRF and HRRR. However, it's now August, we have about 6 weeks of our chase season left (the "second season" up here is realistically nothing more the the end of the first season in September for us), and the SPC wanted to go with a red box. I'm curious to know if MPX tried to talk them out of it. Anyhow, the "possibility" of the OFB enhancing a warm front with a weak surface low got me heading west. Wish I would have left an hour earlier but oh well.
I apologize for the photos as I processed them on a PC with an uncalibrated monitor I am not used to so I have no idea what they actually look like. Nothing from yesterday is deserving of a web page so only small low-res images also.
Elevated base south of Johnson, MN in Big Stone County.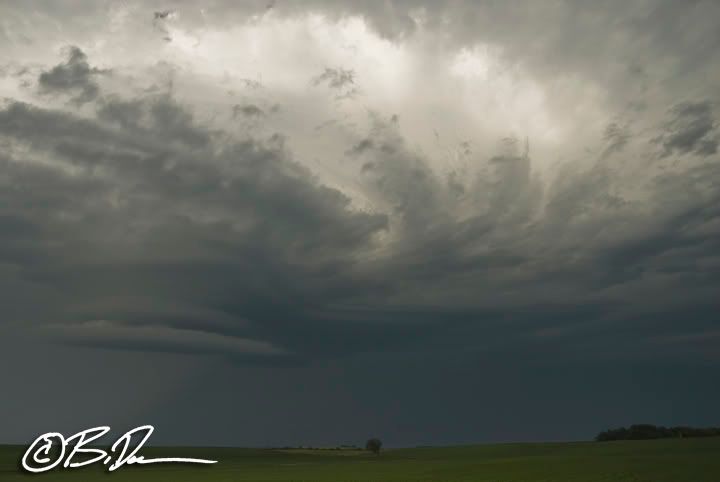 This thing went from so-so to junk within 15 minutes of getting on the cell.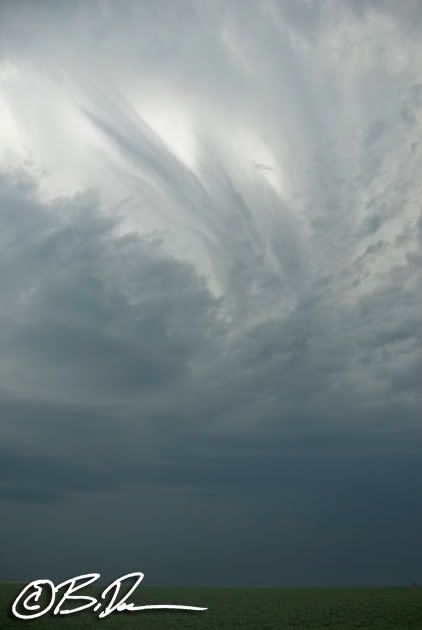 It did have some cool inflow striations for a bit as the updraft base dissolved as the storm ran into more stable air and one heck of a capping inversion to the east.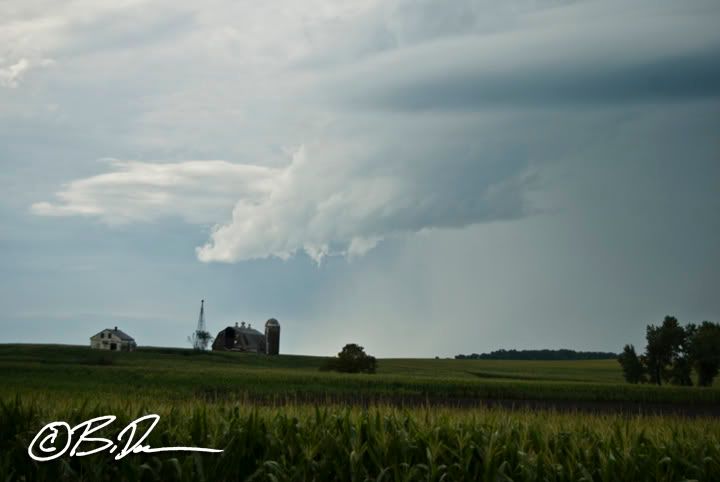 This is NOT a wall cloud. This is what is left of the entire updraft base before it orphaned out southwest of Morris, MN.
Totally dead now..and a little shout out for the
TVN crew
!