I get home from work today and sit down to read my personal email and a little Facebook. My Yahoo homepage is showing a link to Nat Geo's Photo of the Year contest and the marquee shot is that of an obviously
well processed image of a supercell
. Nice storm. I wonder what it really looked like? So I did some digging around and found the shot was taken by Sean Heavey from Montana. You can see more of his
storm work HERE
.
He has some pretty stuff but between calling an eroded mesocyclone a "shelf cloud" (by far the best vault I have ever seen on a linear storm) and a "suppercell thunderstorm" (I'm hoping he is referring to the time of day the shot was taken), it got me thinking about how easy it is to "fool" the public into thinking what they see is how it really is.

Software enhancement plus 15 minutes of my time.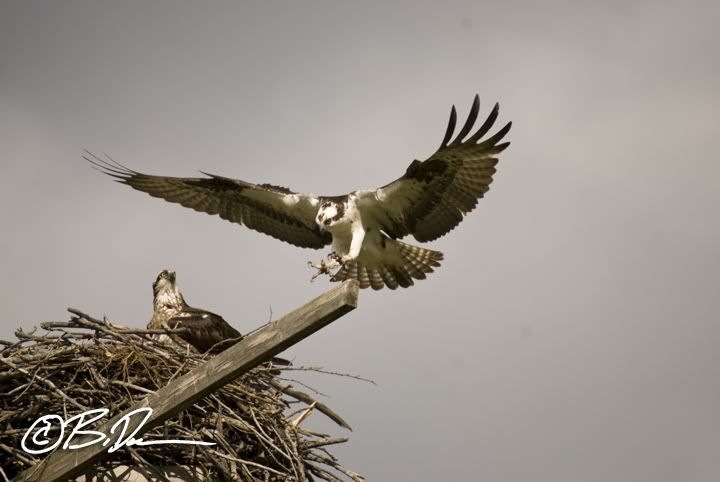 A fair shot of some ospreys near my home.
Plus a rainbow down the street where I live.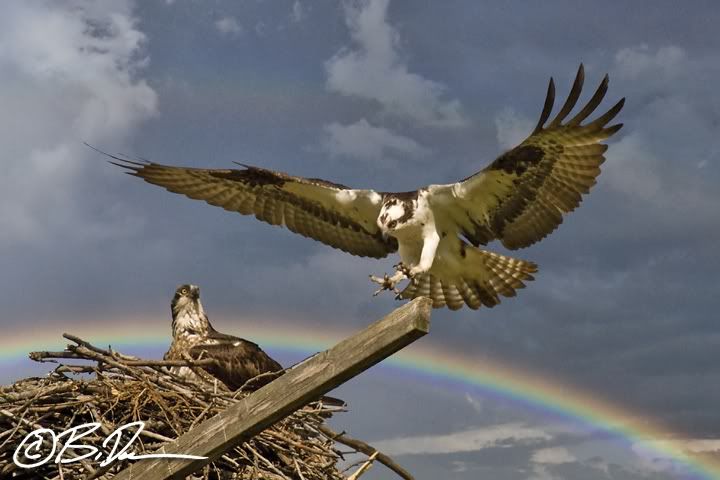 Equals a "photo" Melinda was wondering why I never told her about it. Why? BECAUSE IT NEVER HAPPENED!
My point is this. Reality and perception of anything visual is so warped now. I wonder where it will stop? Use a little judgment when looking at photos that seem too good to be true, they probably are.