Man....storm season can't get started up here soon enough for me. It's only early April but it feel like I have been waiting forever. Good news is the GFS is showing hints of an established warm up to near seasonal temps finally getting rooted. Bring it Mother Nature...please?
So, since I am still waiting to put on my storm chaser hat for the year, the eagles and now the waterfowl migrating are keeping me occupied. I found another new eagle nest which is very accessible and also checked on the condition of several osprey nests which are waiting for their families to return for the season. The osprey nests looked to be in OK shape although will be getting a remodel once the inhabitants show up.
Saturday the 2nd I was meeting up with Eric Whitehill to attend a Wild hockey game. I always appreciate it when he has an open seat and since I'm right on the way to the 'Cities, why not. Time spent with friends is always time well spent. I dropped Jessica off after meeting her dad in St. Michael then swung around Pelican Lake since there was some time to kill before meeting up with Eric in about an hour.
On the east side of the lake I found this guy not blending in very well with he surroundings. I guess when you are the top flying predator there is, why not?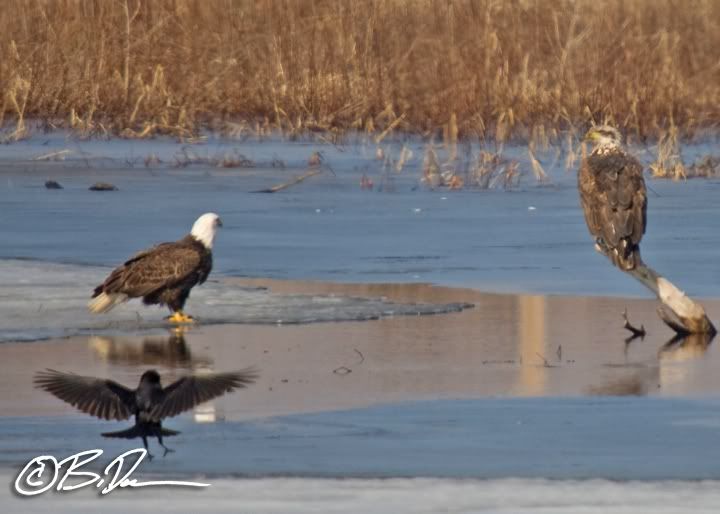 I continued to head on over to Monticello where I found these eagles hanging out after they had killed something and left the remains on the ice. The crows were really going after the eagles as usual.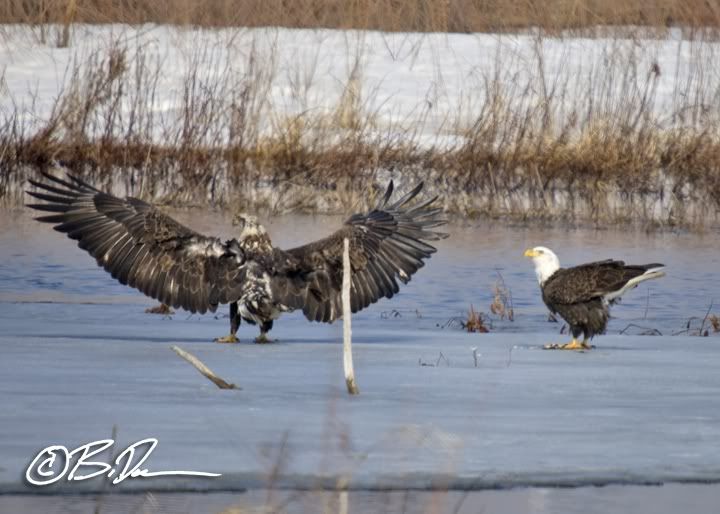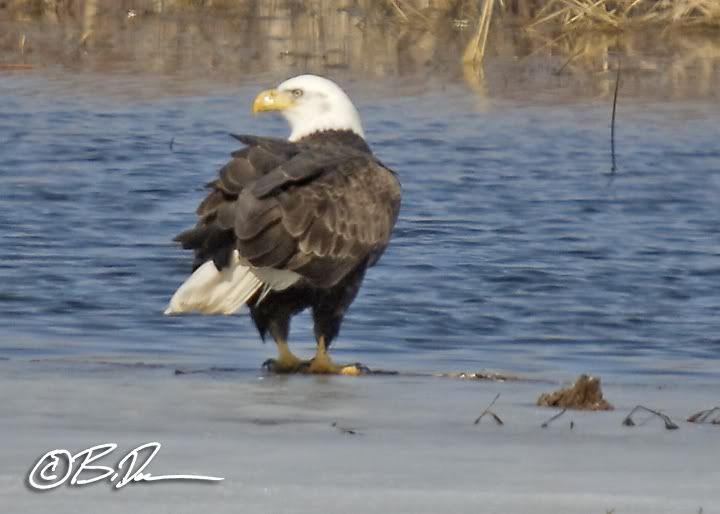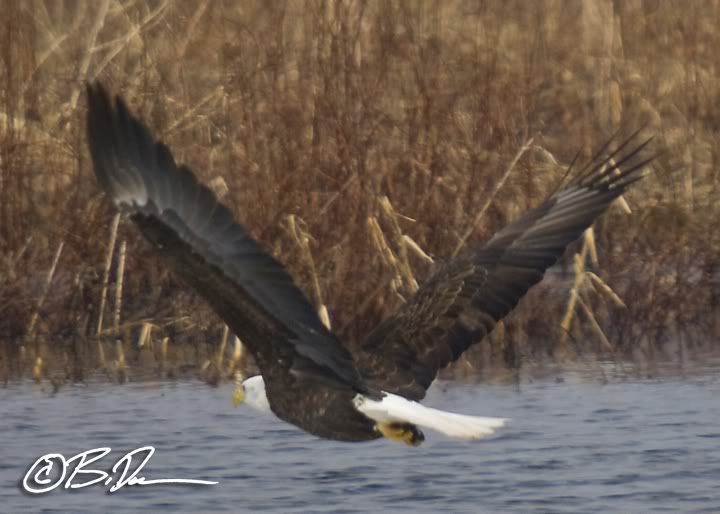 This is my favorite shot. The WTF look as the mature flies over the top.
The coloration of the juvies is always interesting.
Wish I could have gotten a better reflection shot.
The waterfowl migration is in full swing now. Lots of ring necked ducks and bluebills heading north.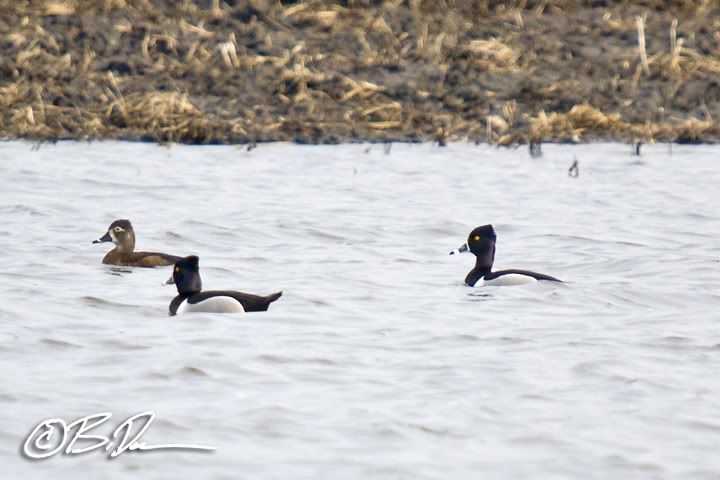 Lots of pretty plumage in the spring on the males.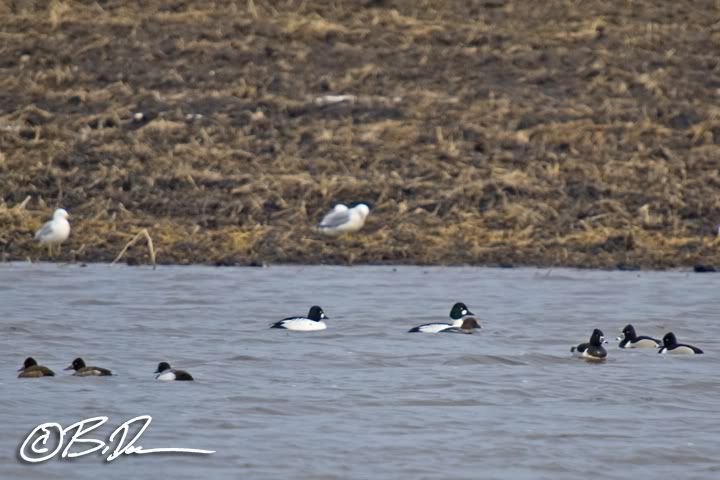 Goldeneyes. These are the first ducks north in the spring and the last to head south in the fall. They like it cold!!
Last but not least are the little buffleheads. They may be small, but they are beautifully marked ducks.
In the mean time, nothing looks too promising for chasing in the next 10 days or so in the 5 state region. Some stuff going on further south but here in the north, it's still the waiting game. I'm going to take a break from posting for a few weeks until the storm season gets rolling up hear. Will be making a trip up to Ely (hopefully before then) and getting the cameras cleaned and ready to go. The idea is the next blog post will include something other than eagles, deer, or ducks.