Chase recap from my semi-botched chase from north of Bowdle, SD back to Renville, MN can be
seen on the website be clicking here
! Initiation earlier and further west than anticipated and an insane forward speed with the ensuing line of linear storms.
The counties just north of me got HAMMERED. Check out the public information statement from the National Weather Service in Bismarck, ND
HERE
!! Getting out of the path of a tornado is easy as compared to dealing with a wide swath of 125 mph straight line winds!!
My friend, Eric Whitehill, shot some damage video from Ashley, ND over to Ellendale, ND.
Click here for Eric's video
.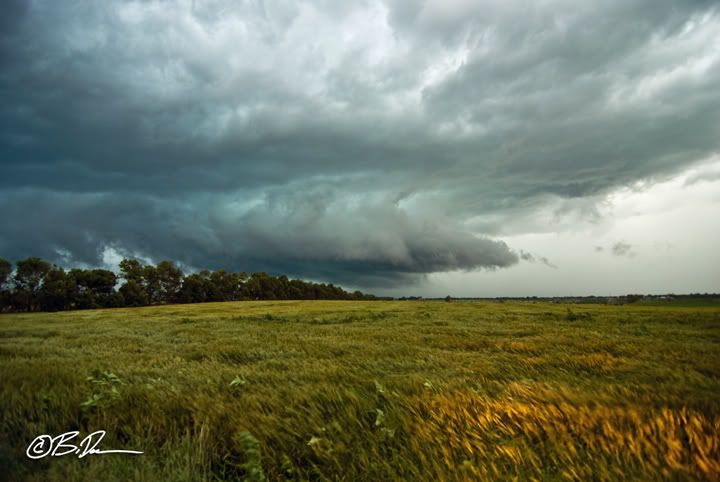 The only interesting thing after the bow was the notch in the line near Milbank, SD which prompted a tornado warning. Much more detailed info regarding this part of the chase on the website.