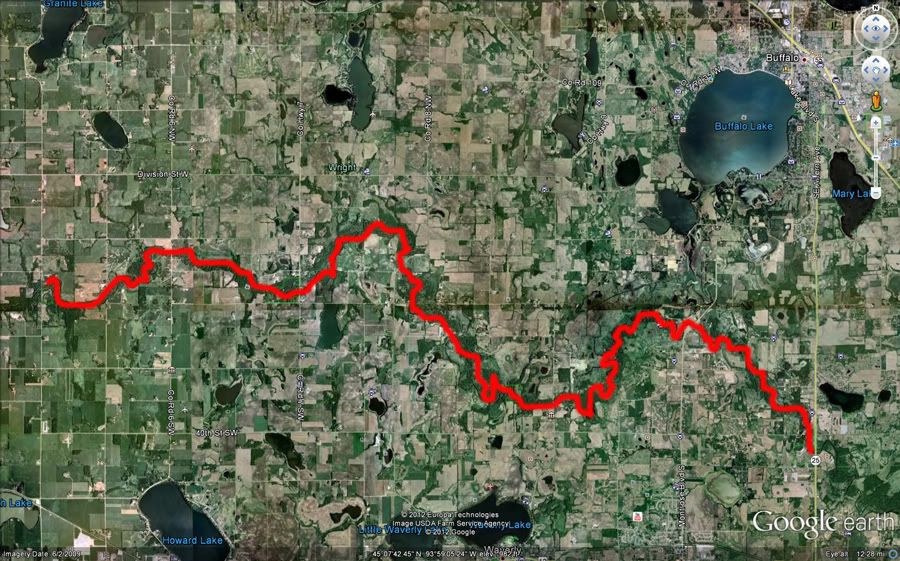 The point of this blog entry isn't about an awesome adventure or a bunch of cool photos. This is my PSA to other paddlers who are looking for some info on this designated Minnesota Water Trail other than what the DNR offers up. This entry covers 26 river miles from the canoe access at Albright's Mill county park off Wright County road 5 to Crow Springs county park along MN Highway 25 south of Buffalo, MN. I dinged around quite a bit and took an extended break at the Humphrey Ahren's county park. Total trip time was about 7 hours. If you paddle and wonder what is around the next bend, this is a good stretch of river for you! There is only 12 nautical miles between the put in and take out points I chose for this trip but as I mentioned, there are 26 river miles to cover. Odds are you will see the backside of most of the trees. Speaking of trees, this segment is mostly in heavy softwood forest. Lots of critters along the way. I saw mink, muskrat, beaver, raccoons, and even some otter sign. Didn't see any deer, but saw lots of tracks and even fox tracks. If you love wood ducks, you will be impressed with the numbers in the river bottom. WOO-EEK, WOO-EEK was echoing through the trees the entire trip. If you ate in a canoe, take caution as there is A LOT of wood in the water. The DNR maintain this as a state water trail but there are tree trunks just under the surface which run almost parallel to the current waiting to try to flip you. Really need to pay attention and read the water coming up and choose your lines accordingly. In a kayak, it is a lot of fun as between the narrow chutes cut through the dead fall wood but the DNR and hairpin turns in the river itself, it's like running a slalom course at times. FUN!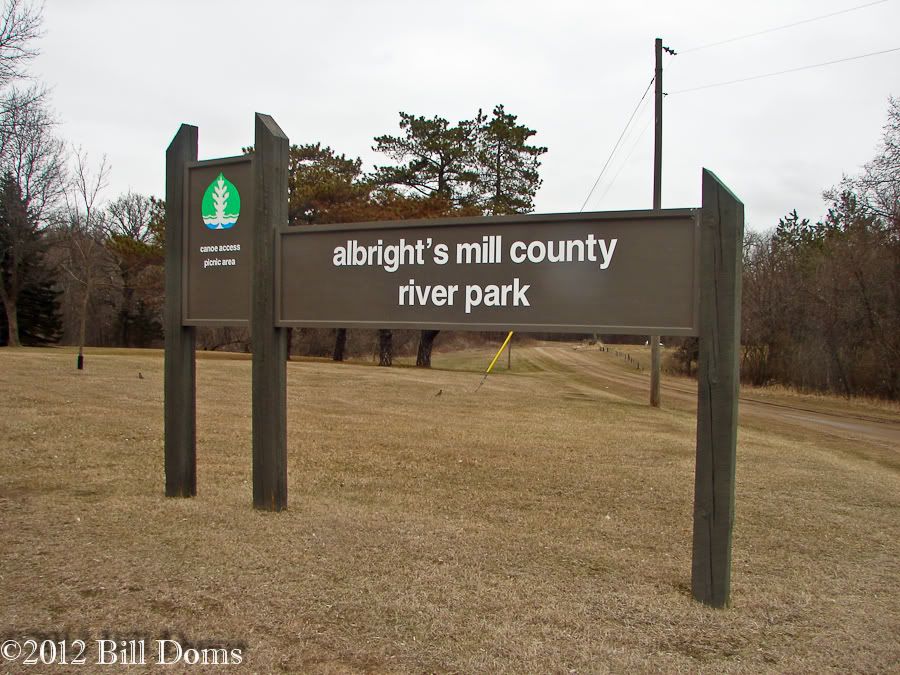 The put in "access" at Albright's is interesting. During high water if you are in a kayak, better plan on a seal launch as there is no way you are going to have your boat in the water then get in. Caution though as there is a broken off steel sign post in the bank right where you will put it. The county needs to get out there and remove it!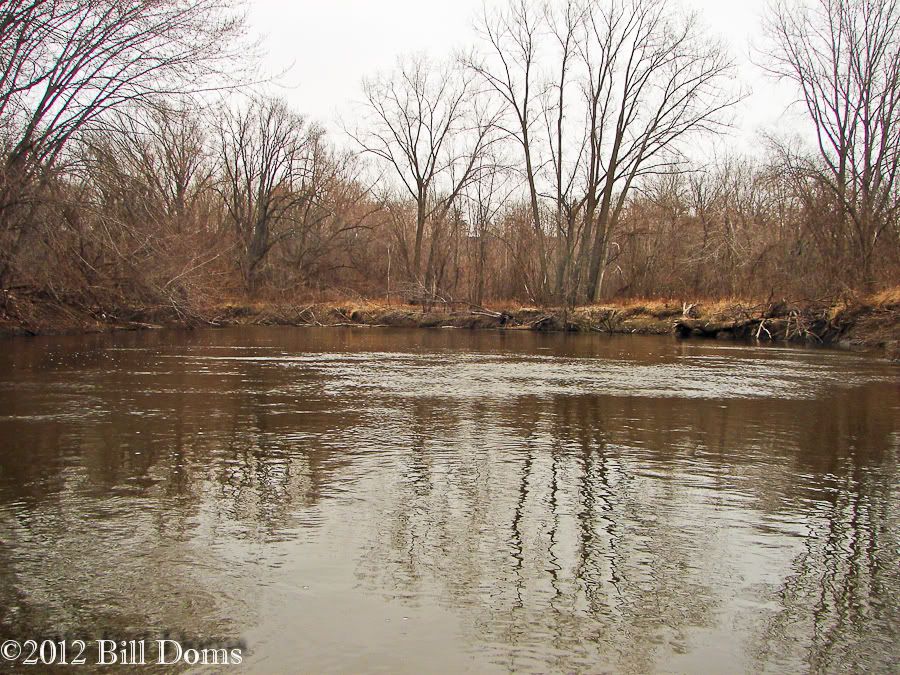 What you see it what you get. River...and trees. A LOT of trees in the river!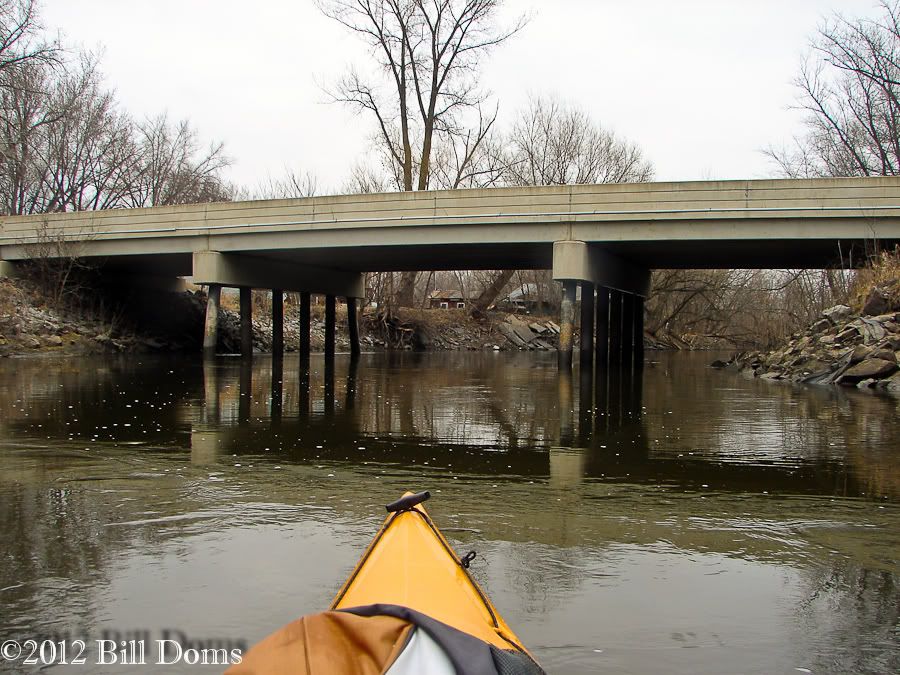 Keats Ave bridge.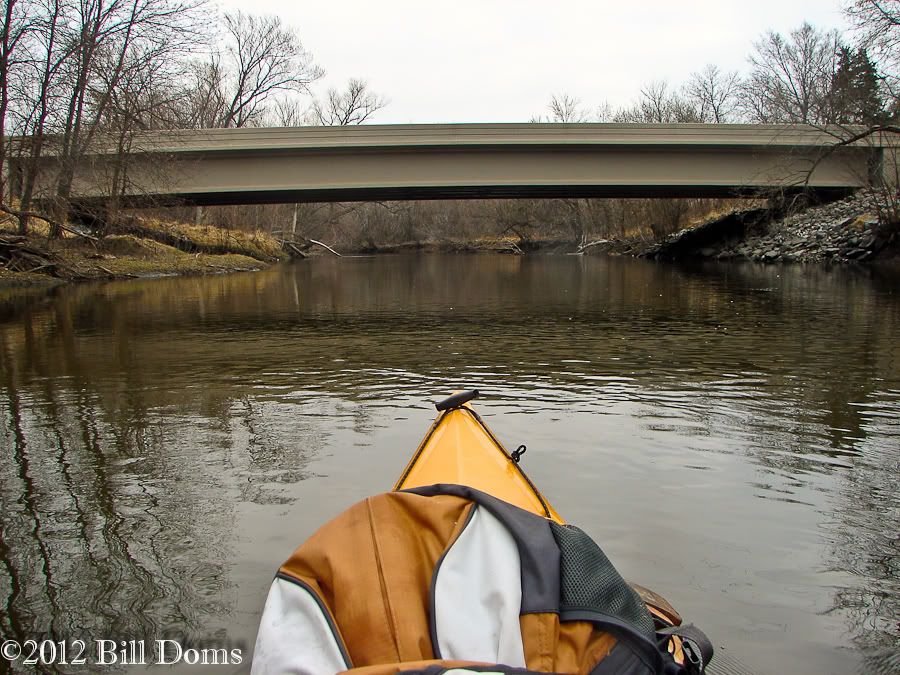 County Road 6 bridge.
When beavers have ADD.
Buds on the trees already!
There are places where the river opens up...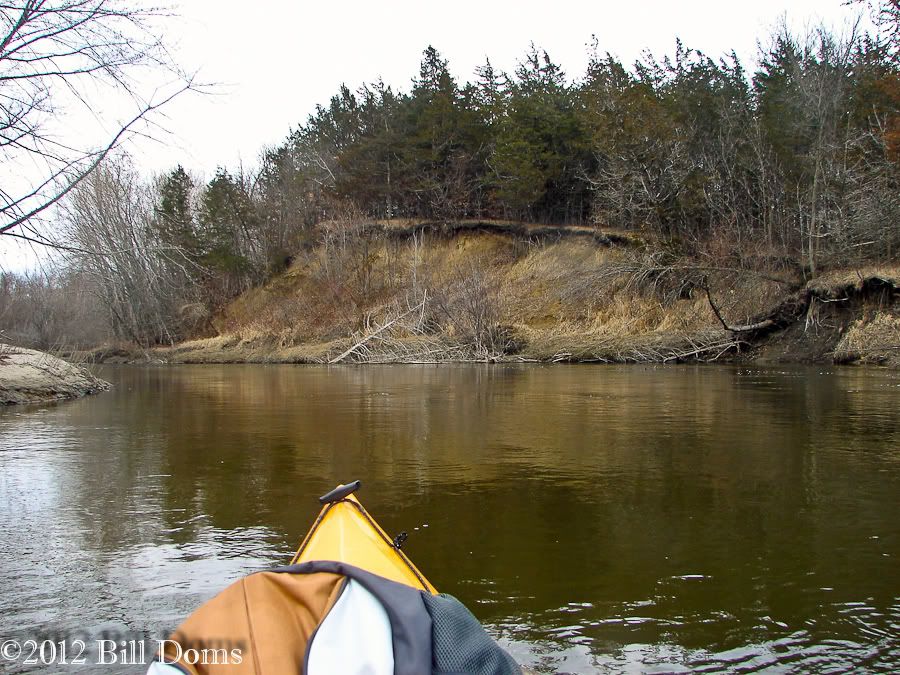 ...then just as quickly sends you back into thinking you are 200 miles to the northeast.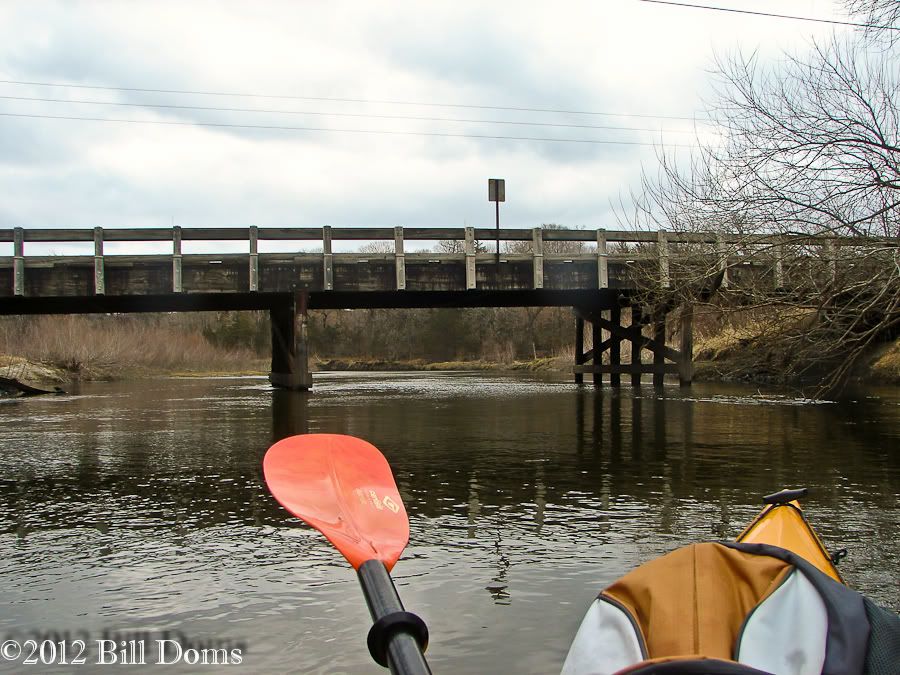 County Road 7 bridge.
Really nice scenery along this stretch!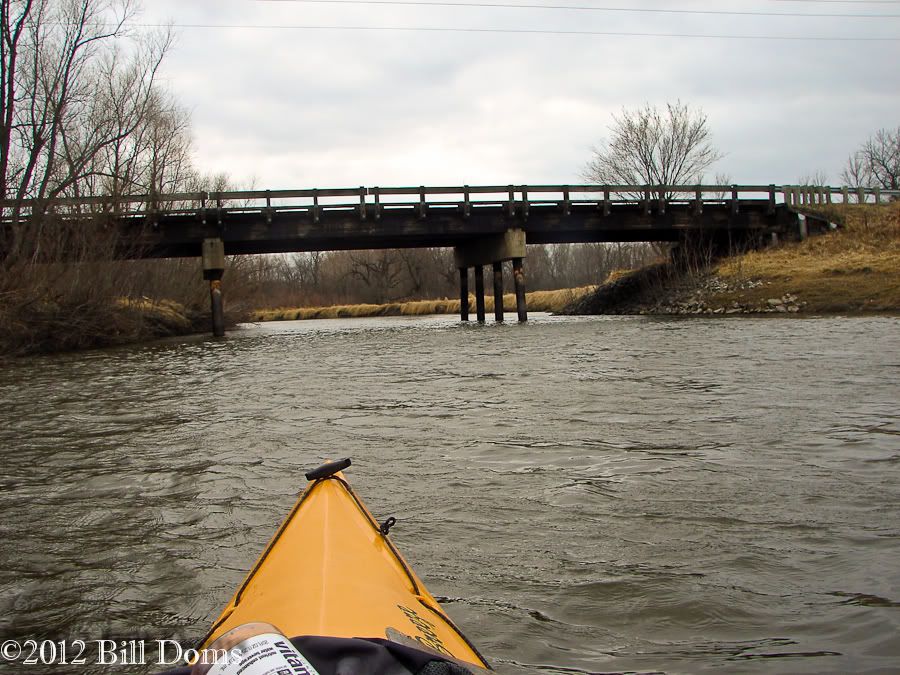 County Road 8 bridge.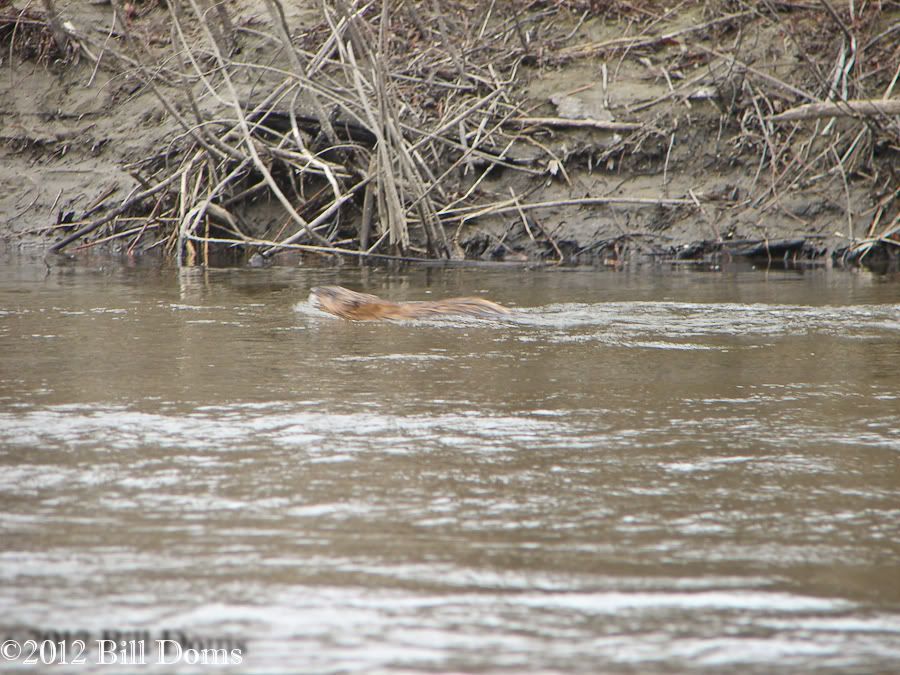 Muskrat!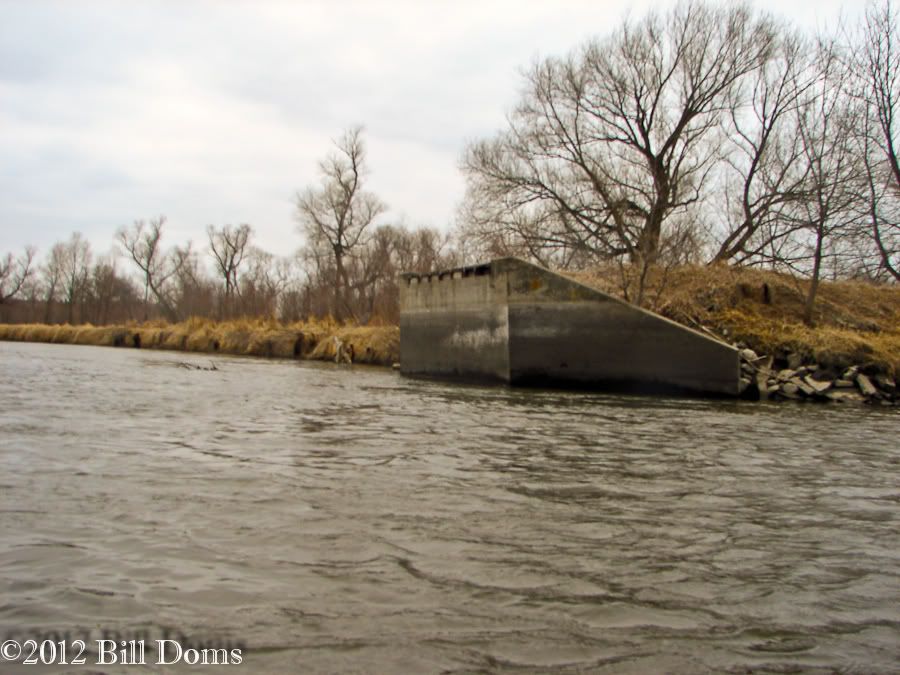 Old bridge crossing.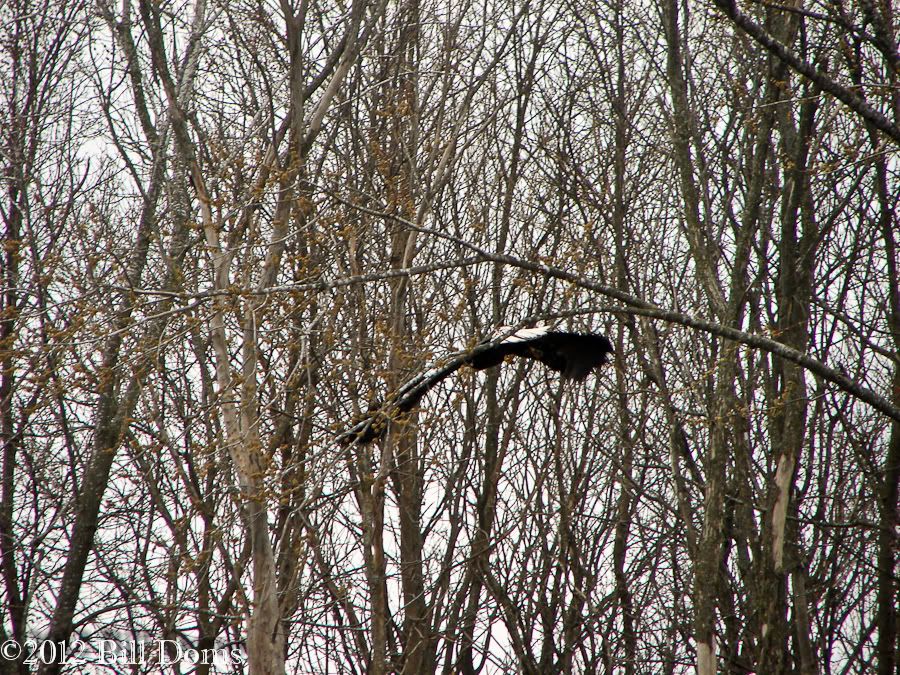 One of the many eagles I saw.
I will be re-taking photos on my next trip from Humphrey-Arends down to Crow Springs since I had a little mishap getting out of the 'yak at the H-A park. I got the boat as far up the bank as I could (again, seal launch type area) and stepped out into the water with my right foot. I thought I had solid footing but as soon as I lifted my left foot to get out, my right foot slid on the muddy river bottom and in I went, rolling the 'yak also. Yup, everything got wet. Me, my non-stowed gear, and the camera I was using (not waterproof). So, no photos the rest of the way. There is plenty to see yet so be sure to check back to the "take 2".