Yup, it is prescribed burn season again in Minnesota. Time to get rid of the dead underbrush and make way for all the new growth which gets it's birth after a fire. Thanks to the USFWS and National Wildlife Refuge System for an enjoyable evening. Somehow I ended up in "the spot" to answer questions from the public. I had 15 different vehicles stop to ask me if it was a wildfire. Not gonna lie. I love watching these things.
This is 7:45 work of HD video compressed into about 35 seconds.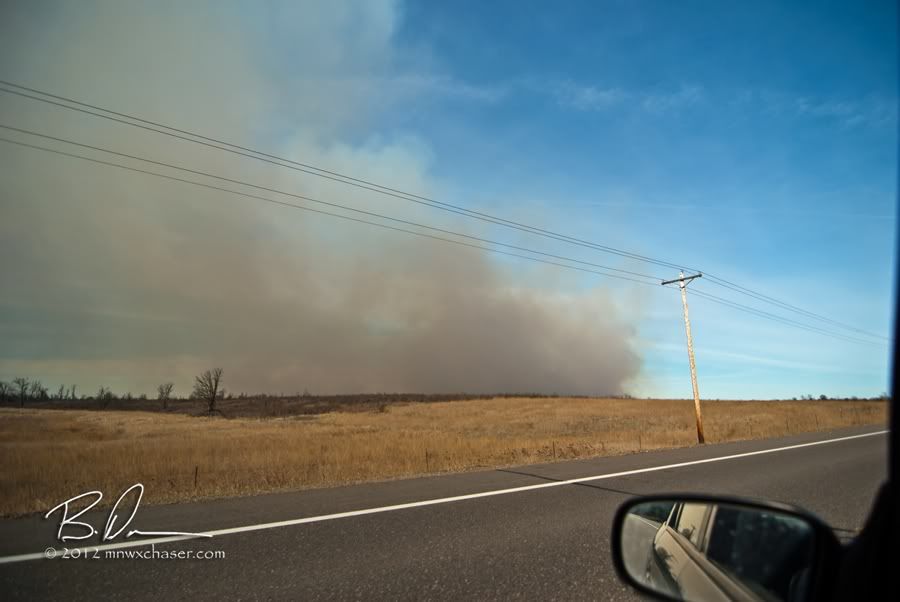 Heading east on Sherburne CR4 with the fire to my northeast.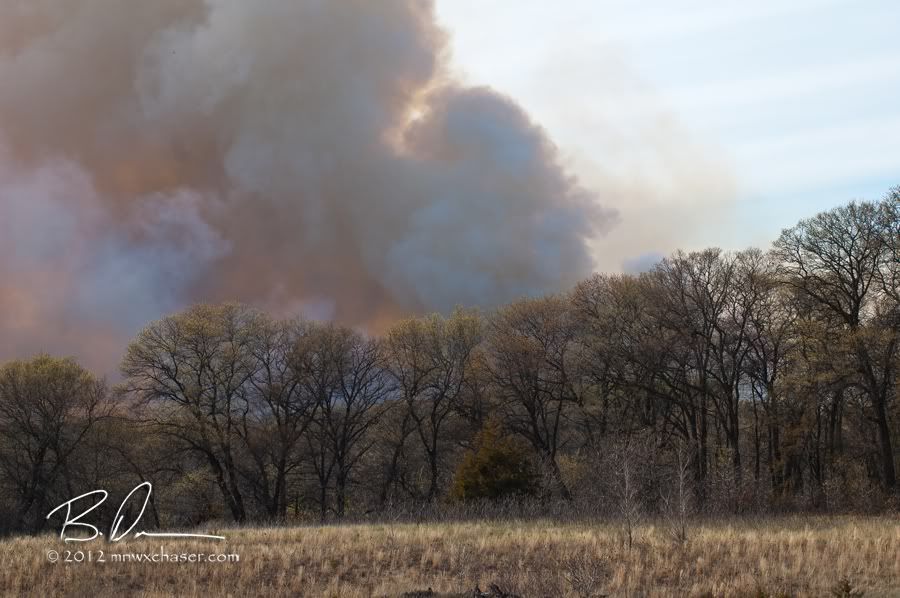 Looking northwest off Sherburne CR1 just south of Elk Lake.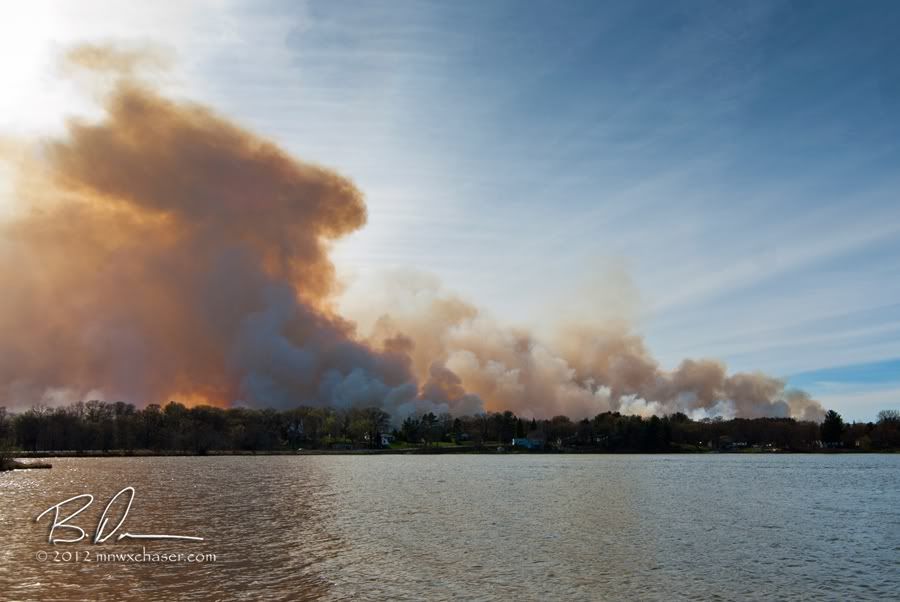 Looking west from the public access on Elk Lake near Princeton, MN. Gives the appearance the whole lakeshore is on fire but in reality the fire is about 1.5 to 2.0 miles to the west. It is just that big!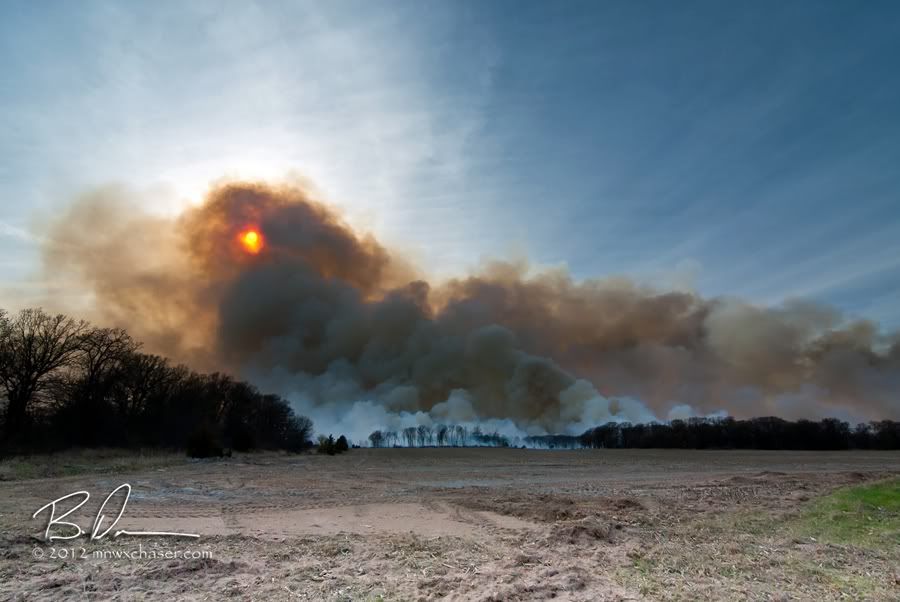 Set up at the corner of Sherburne CR42 and 152nd St NW. The back burn edge of the fire is about 1000 feet in front of me.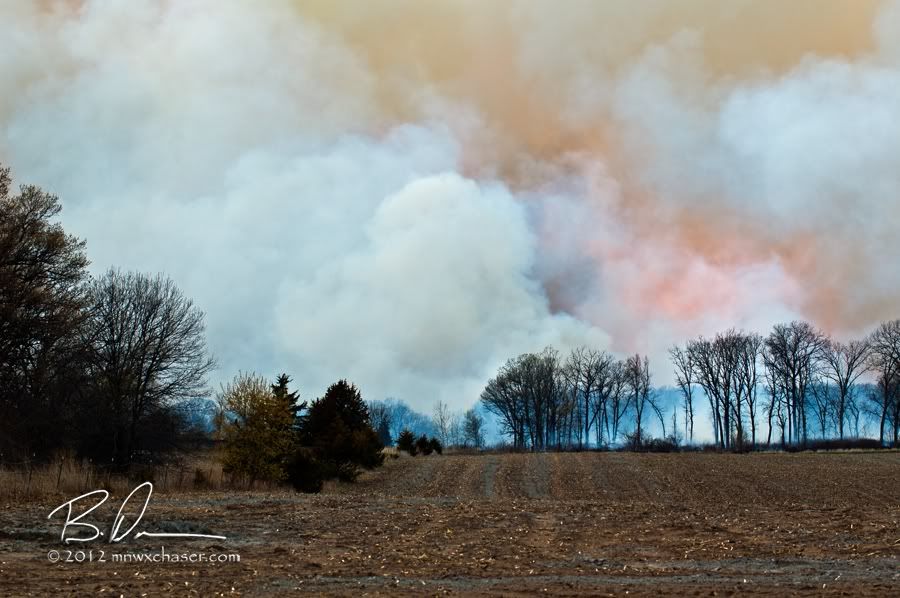 Tighter view looking due west.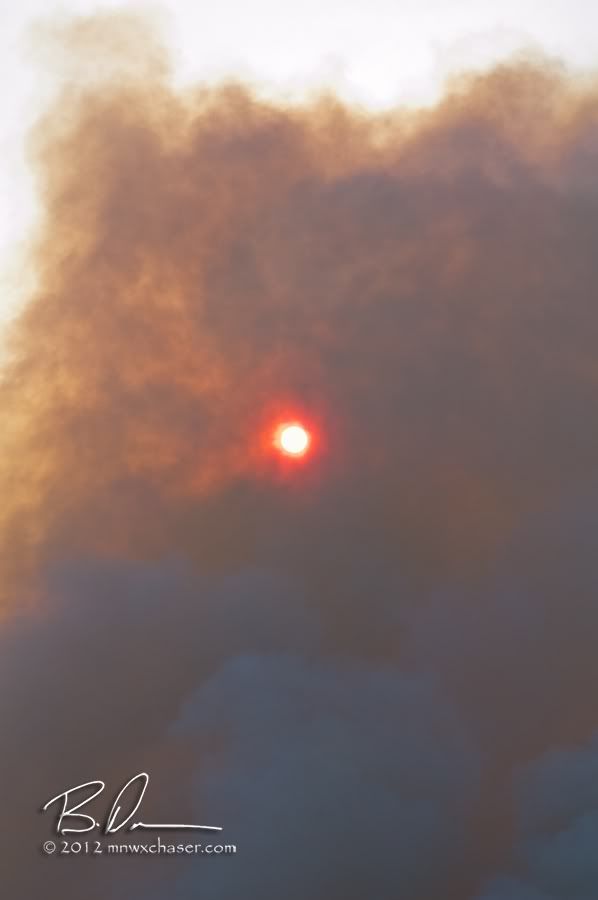 Blood red sun visible through the heavy smoke plume.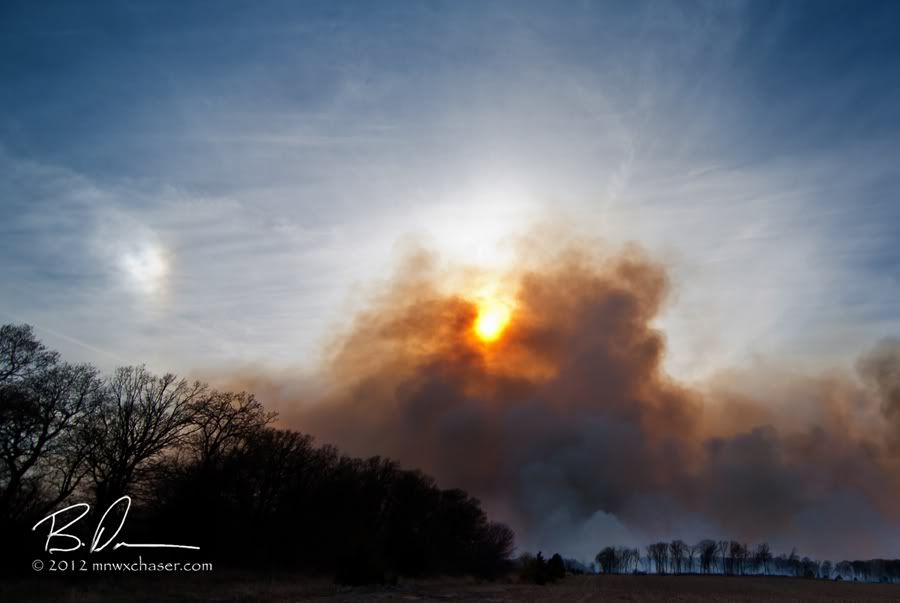 This was almost a great shot but I didn't have a polarizer with me. The sun dog on the left side of the image looked a lot more impressive with polarized sun glasses on.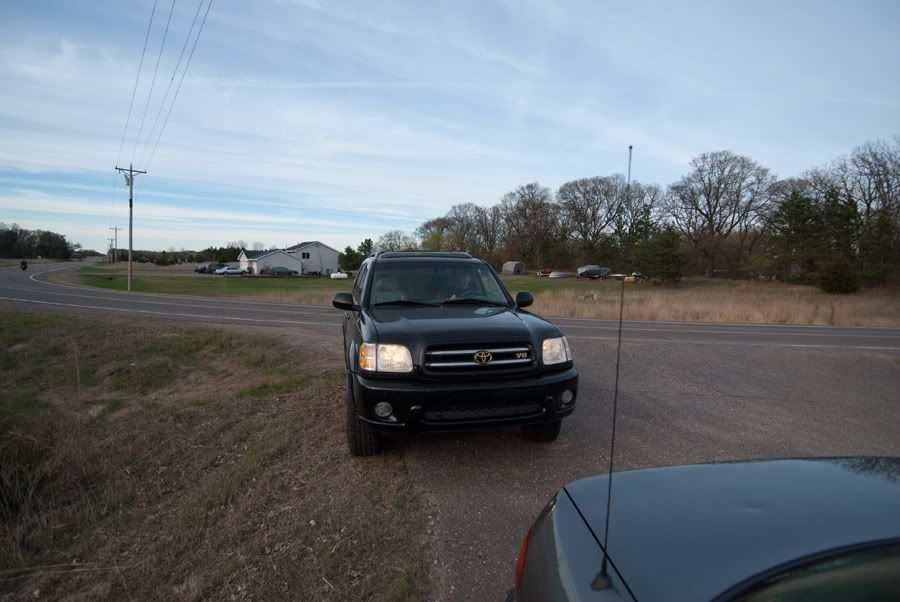 Doug Kiesling stopped by for a bit to shoot the bull.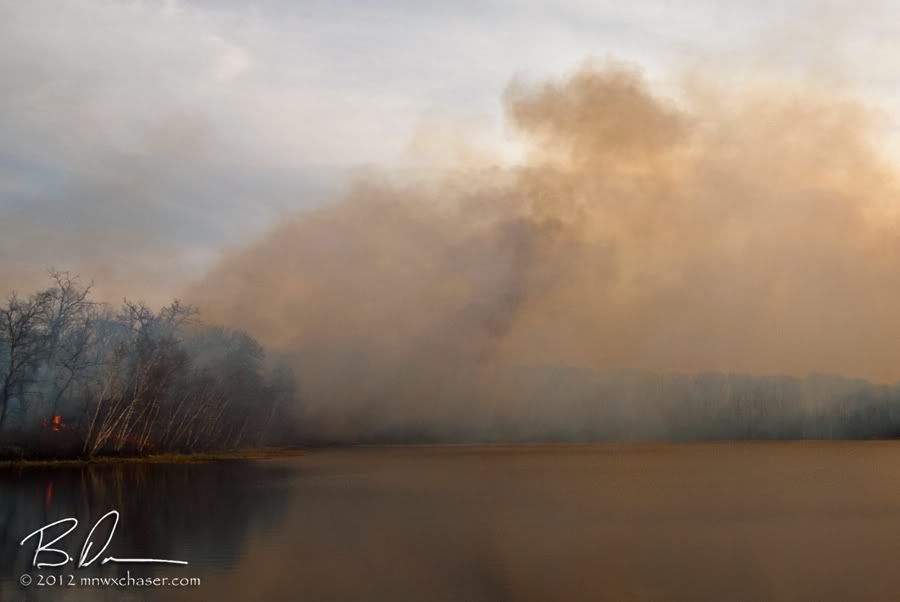 Smoke on the water... The far northeastern side of the fire pushes up against a pond off CR9 as I head for home.