Welll.....Looks like Tuesday may end up being a gentleman's back yard chase. Yeah, it's a cold front with meager instability and unidirectional shear, but I'll take it. I admit it. I'm a storm whore. I admit it. I also believe there is a difference between being a storm chaser and a tornado chaser. Once one gets to be a tornado chaser once "regular" severe storms get to be boring and you only go out on probable tornado days I guess. I'm not there yet so bring on Tuesday in all of it's shelfy-ness glory. Playing the tail end charlie storm likely won't be an option unless you are down in KS. Anyhow the SPC included most of Minnesota in a day 3 slight risk. If you can't forecast, at least it will give you something to look forward to but I'm not expecting much. Be looking for some shelf cloud time lapse and pano shots later this week. Item 2. Assisted in the transport of a mature bald eagle for the U of MN Raptor Center on Sunday the 29th. The adult male eagle was found near the Crane Meadows NWR / Skunk River State WMA by a nice young couple while out on their 4 wheelers. When Susan and I arrived, this couple had done a great job of caring for the eagle by keeping it warm and calm in a large pet crate inside their house overnight. Susan transferred the eagle from their crate to ours. It was pretty evident this eagle was severely emaciated. Strike one. He also had some type of injury to his right eye which undoubtedly left him blind in that eye. Strike two. We thanked the couple for taking the time to help the bird and Susan gave them the information line number to call to check on the eagle if they wished as we made our departure for the University of Minnesota Raptor Center. Upon arriving we immediately took the eagle down to the clinic where the vet staff began working on him. After being sedated they gave the eagle a thorough physical examination reinforcing what we already knew regarding his severe weight loss and lost of vision in the one eye. As they performed a blood draw, I was anxious as I knew one of the first tests would be the lead level toxicity. As the vet team discussed the birds condition, the result came back. The lead level came back higher than the allowed threshold to treat the eagle with chelation therapy. The lead level came in at .25 ppm. Strike three. The vet team all agreed due to the multiple issues with the bird (he also had a heart mumur), the only humane option was to end his suffering. It was over quickly but it didn't stop the sting of loosing yet another eagle to lead.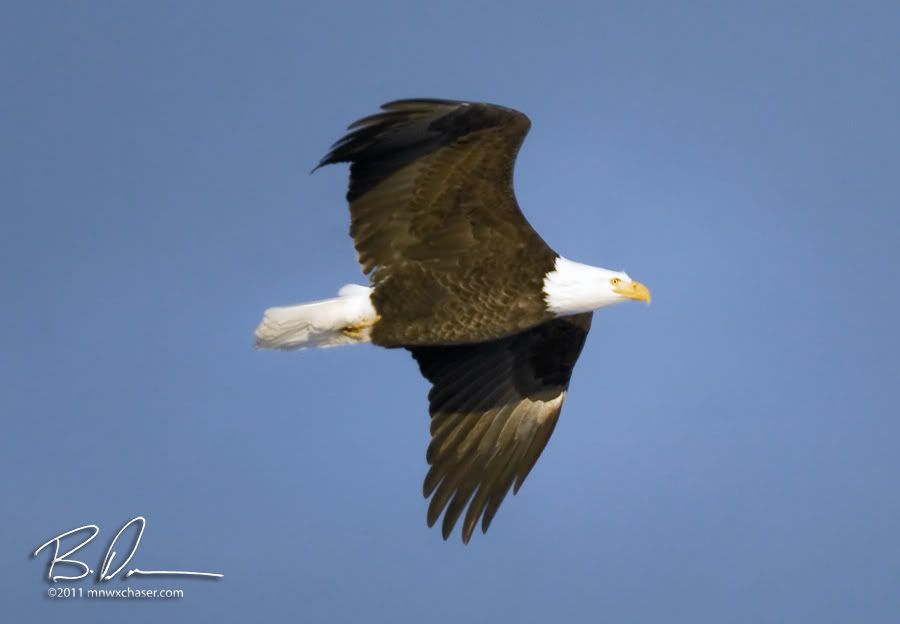 This is how I prefer to see them. Keep spreading the word about being responsible with lead ammunition!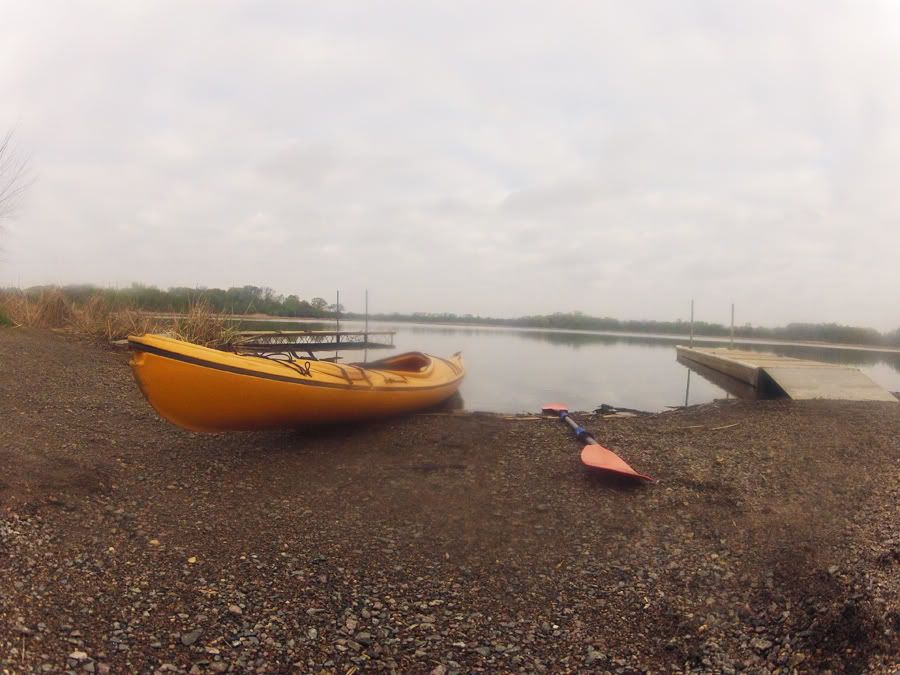 On a brighter note, I went out looking (once again) for that pair of otters in Mary Lake near Silver Creek, MN in Lake Maria State Park. No luck. Did see a couple of eagles, a pair of trumpeter swans, some loons, an osprey and even a kingfisher (those are such cool birds!). I did play around with the GoPro Hero2 a little. A little paddling video followed by some time lapse including the 20 minute drive home. So the plan is to hopefully have some type of storm related content on here Tuesday night or Wednesday night! Excited for a cold front setup? You betcha!