Took a loop through the Sherburne NWR since the last time I was on that piece of property was back on May 1 as the Pope county supercell finally decided to gust out.
Tried to time it right to have the sun setting behind a favorite eagle nest. It worked out as I had hoped. I have visions of trying to enter some photo contests again and wanted an image like this to do it with. But I don't know. My motivation is quickly waning as I am afraid I am suffering from some slight burn out on everything. Less time on the social media sites and more time out in the yard should help. So, with that being said, don't expect to see much on here for a few weeks. The only thing I plan on doing is rescues for the Raptor Center. I've done 15 since March and with the fall migration just around the corner, it is sure to pick up.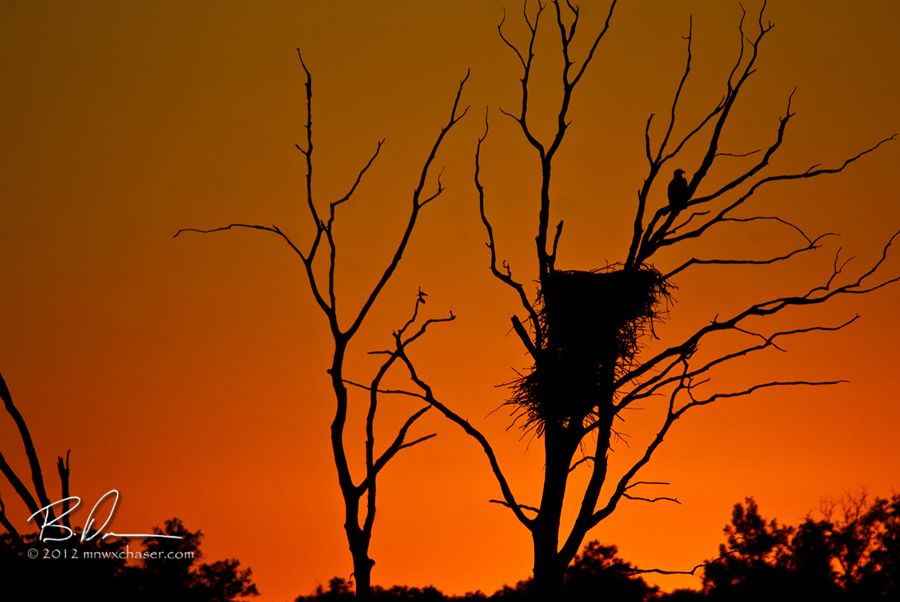 Maybe I'll clean it up and enter it. Maybe not.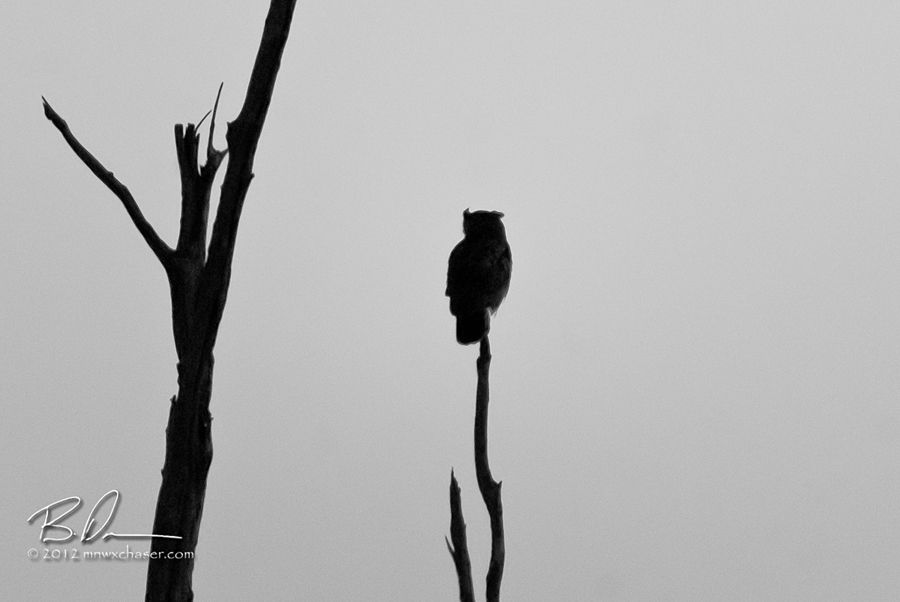 A bonus on the way out. Melinda spotted a great horned owl perched on the top of a dead tree. Pretty cool!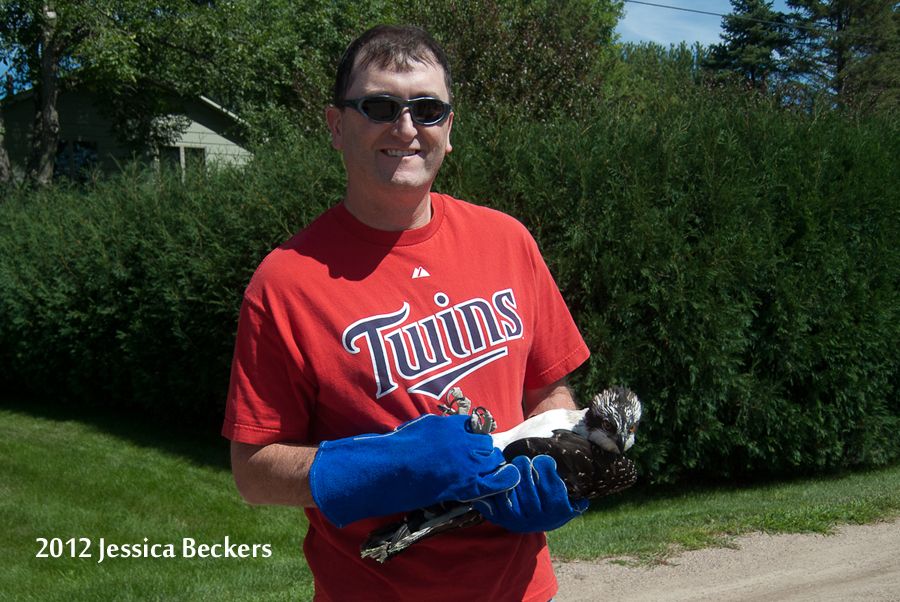 Back on August 15th I got a call to rescue a young osprey which couldn't fly. Caught it and handed it off to the Raptor Center. Turns out it had a buildup of dried algae on it's flight feathers. Here I am holding it prior to the release. It sure smelled and looked better 2 days later after a bath and a blow dry.
Sending it back to it's family in the exact spot I captured it 2 days prior. The parents watched from the nest and one of them took flight as soon as the youngster was airborne. Times like this make the effort, miles, and hours all worth it.
THANKS to Jessica for taking the pics!!