Well, the warm front went through. As I type this up on the 24th of August, at 7pm, it is 85.7° out with a dewpoint of 71°. Yeah, it feels pretty miserable out again.
Last night though, a weak upper low crossed over central Minnesota with a warm front just to the south and fired off some decent thunderstorms near home. After dinner headed down to near Winsted, MN to check out some of the pulse type storms which were dropping hail. Our first report of dime sized hail came at the intersection of Wright CR 30 and 8. We headed west on 30 and witnessed a barrage of cloud to ground lightning strikes. The strikes were close enough you could smell that heavy sulphur / methane odor as we continued west. Once we got about 3 miles northeast of Winsted, we headed south to get in front of an area with the VIL at 80 kg/m2. This is what we ran in to on the east side of Lake Ida: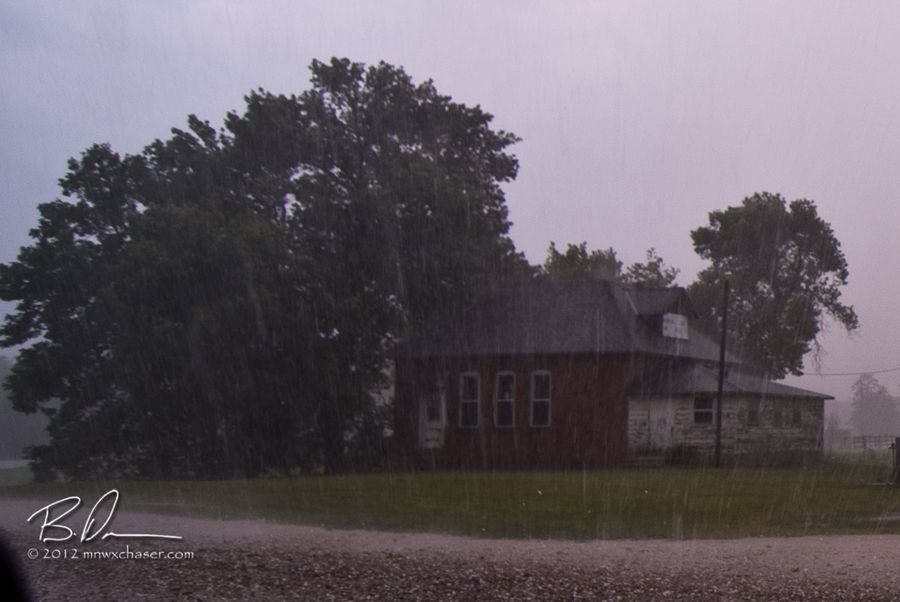 Not bad.
Here are some images as we headed back north and stopped just outside of Waverly, MN near Little Waverly Lake.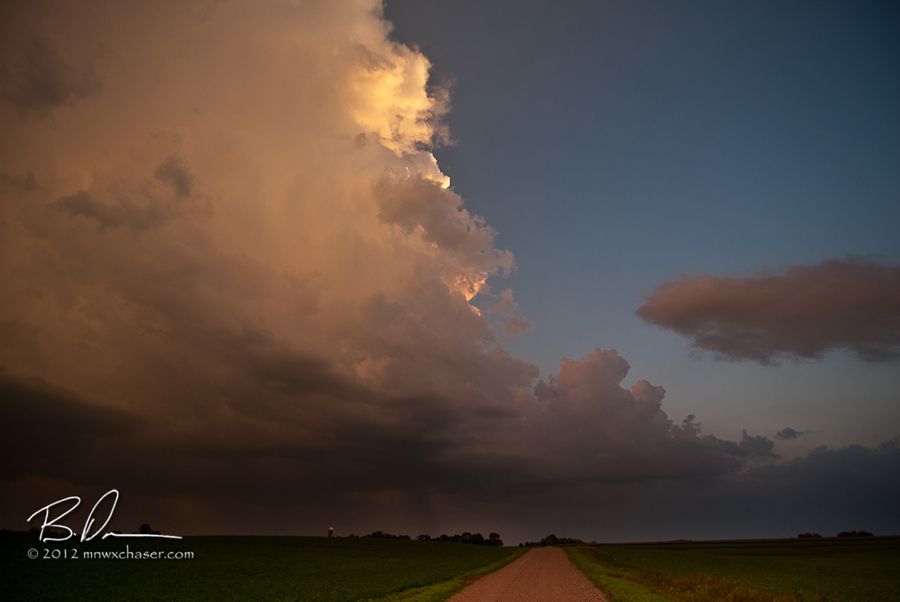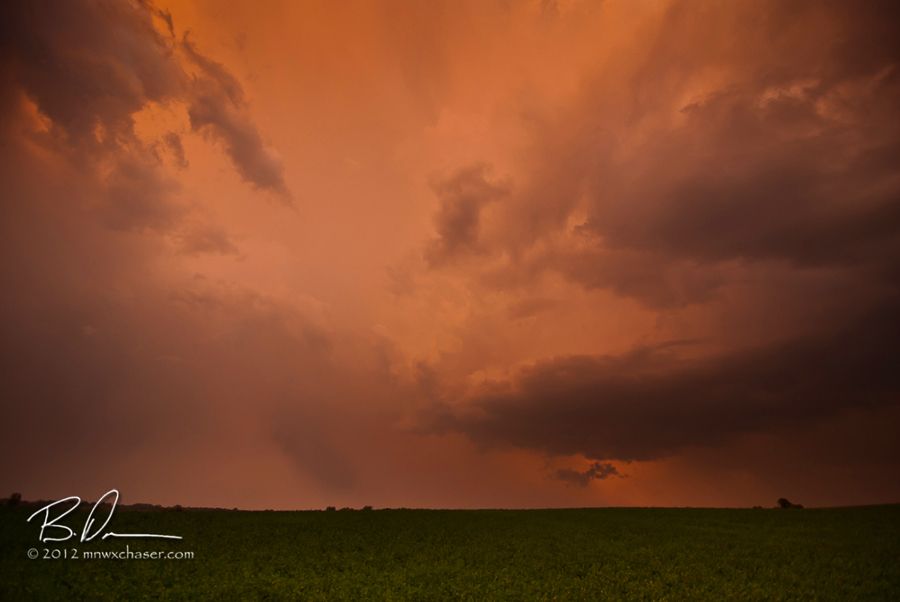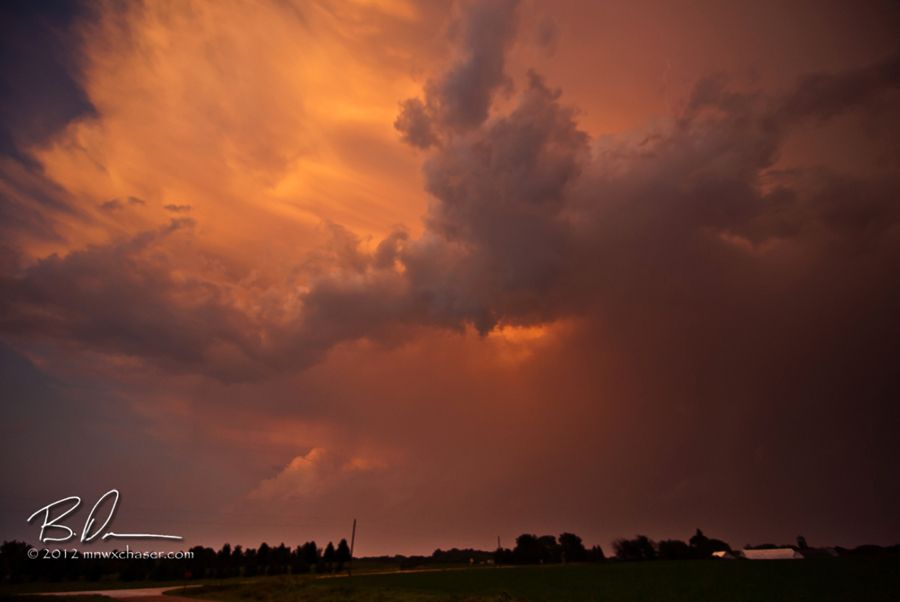 Once we got home, a tornado warning popped up just to our south.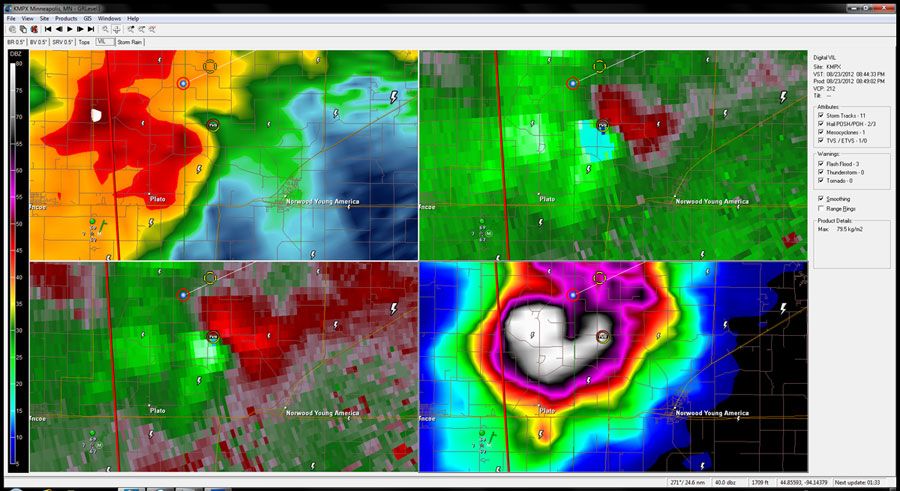 It didn't last long, but certainly warranted a warning based on radar.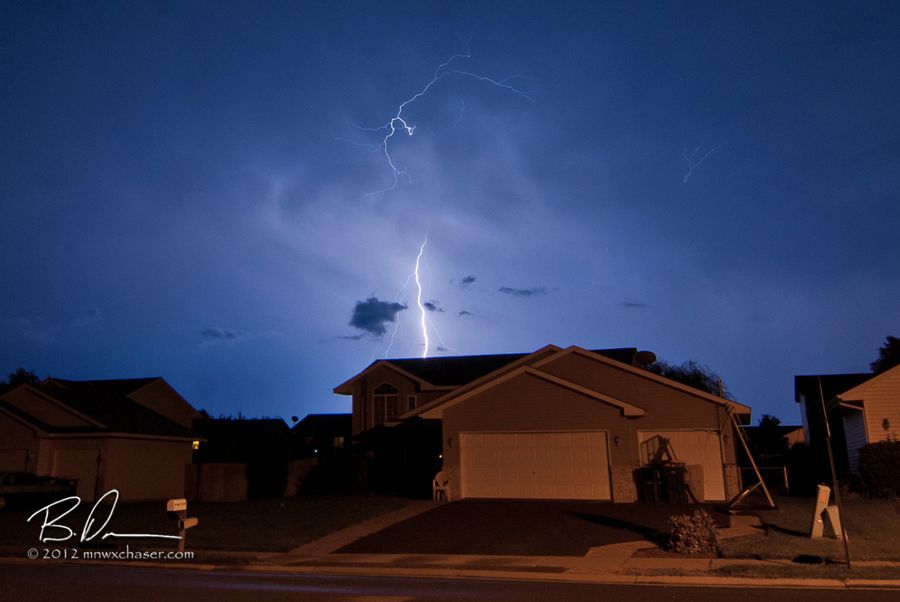 Right before bed, I really nice lightning show lasted for over an hour just to the south. I probably should have beaded just southeast of town to shoot it, but it has been a very stressful week so I opted to snap a couple of quick shots the enough the flickering light from the comfort of bed.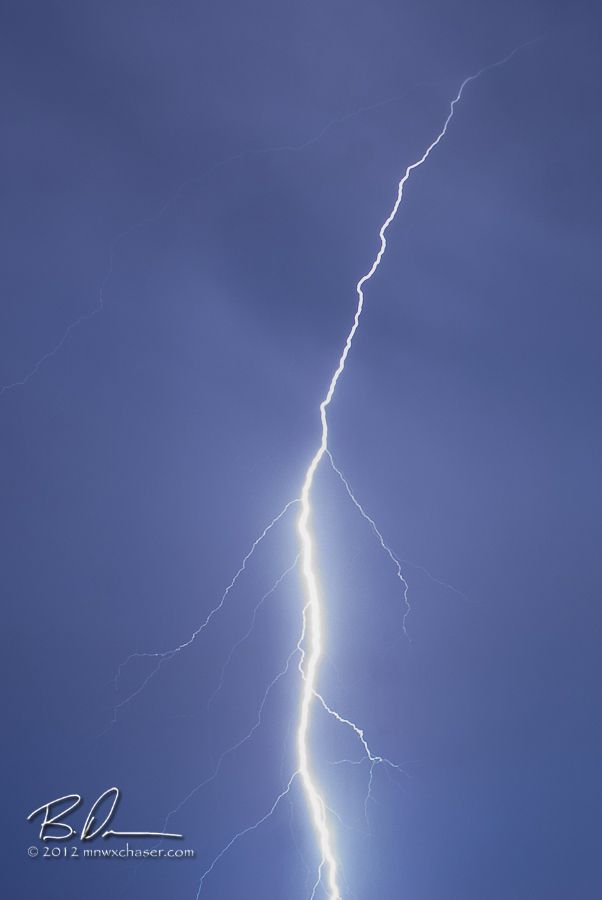 Maybe some late night or early morning storms coming up in the next 12 hours.