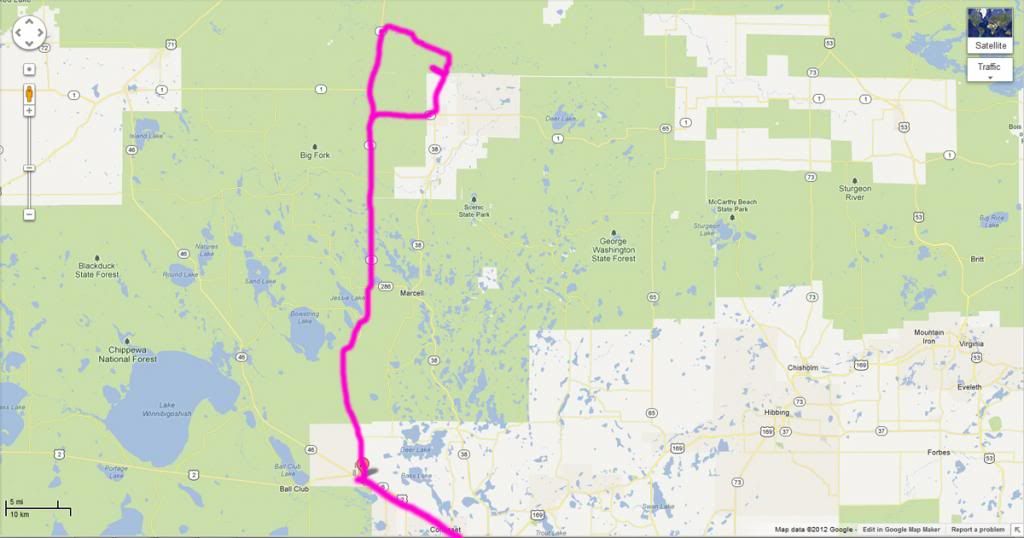 Wow...what was a fruitless attempt at finding a great grey owl ended as a pretty decent eagle day on the 29th of December. We were up in Grand Rapids, MN for Christmas on Melinda's side of the family so I decided I would take a drive up MN 6 from Deer River towards Big Falls. I knew I wouldn't have enough time to make the full loop I wanted, so I kind of had to hurry along to get up into the piney swamps and conifer forest area where I though I had a chance at finding a great grey.
Near Talmoon, MN I came across a road kill deer carcass the ravens were working on....a long with the help of a few eagles.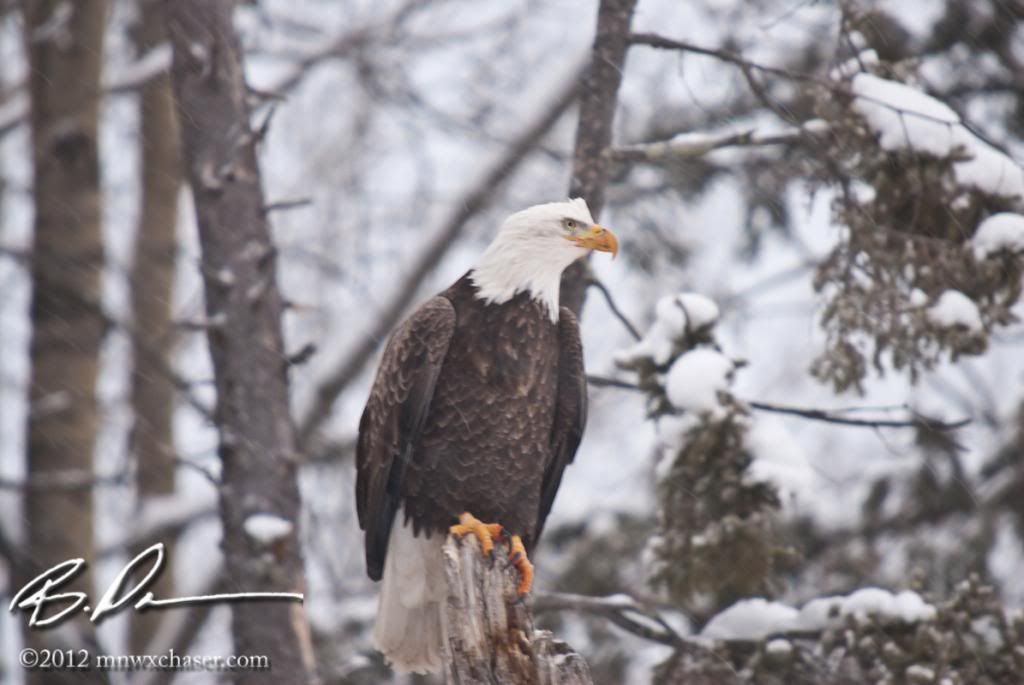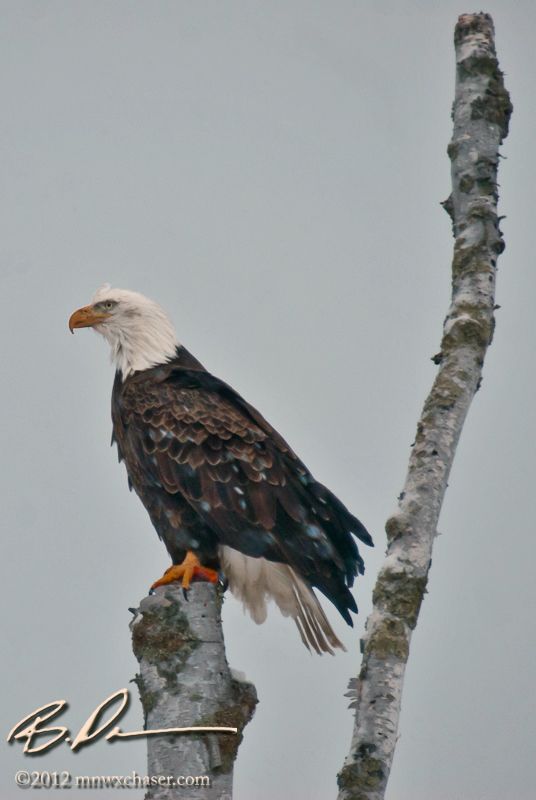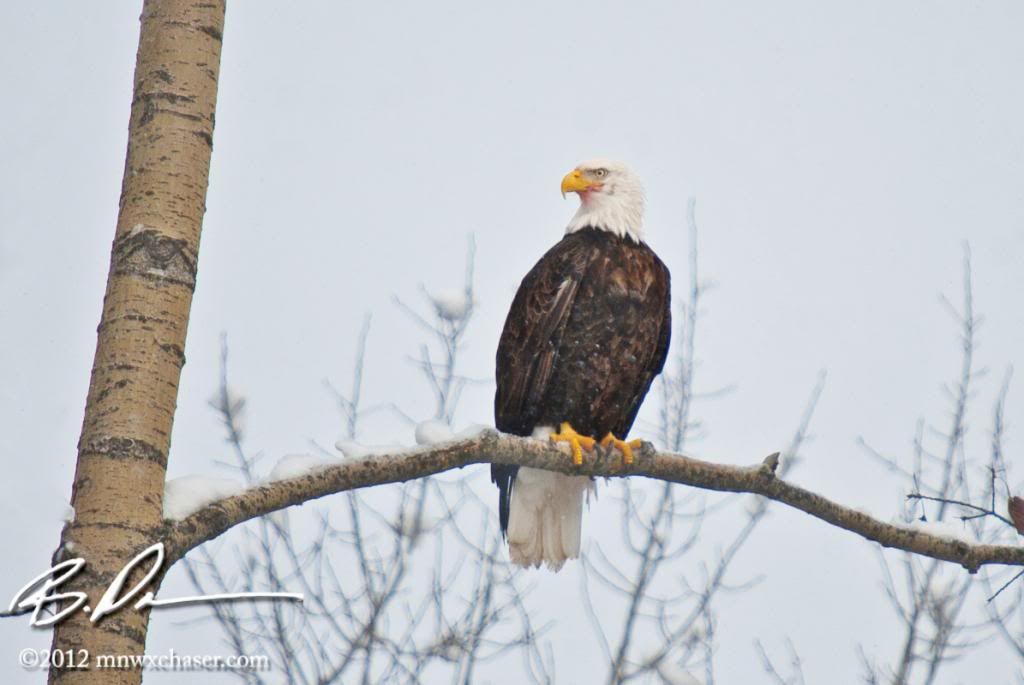 The carcass was well off the road so I didn't see any point in moving it. The birds would all be safe so I snapped a few shots of the eagles and continued my northward path.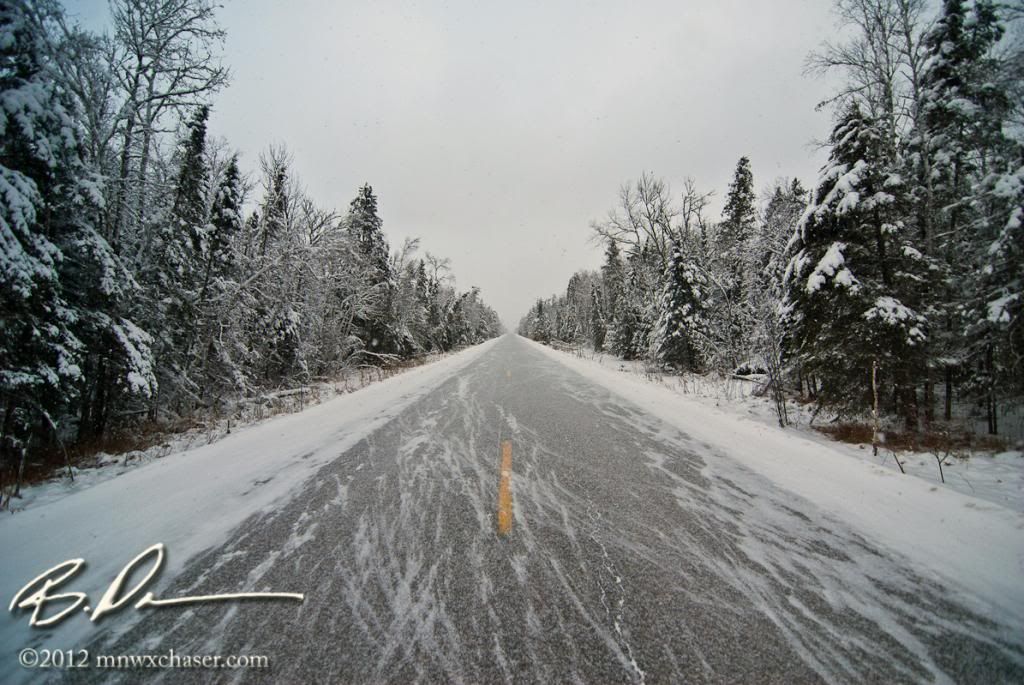 Some pretty heavy snow showers were passing through the area. It made for tough lighting as even after 9am it was hard to shoot below ISO 800. This is looking north up Minnesota highway 6 just past mile marker 123. Just moments before I watch a large, black timberwolf cross the road and disappear into the forest about 125 yards in front of me. The fluid motion which they more with always impresses me. Not a run, not a trot. They just seem to flow from spot to spot. I hit the gas as I saw it but by the time I reached the spot, the wolf was long gone to the east into the dense trees.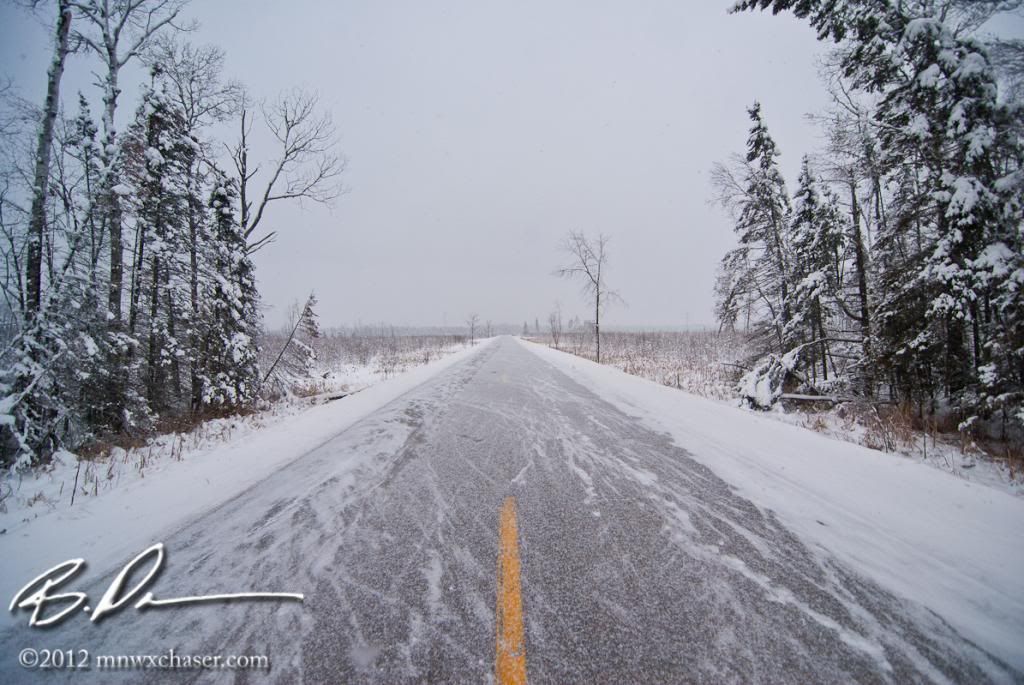 6 looking south from the same spot as above. This is where I feel the most at home. Miles from anything.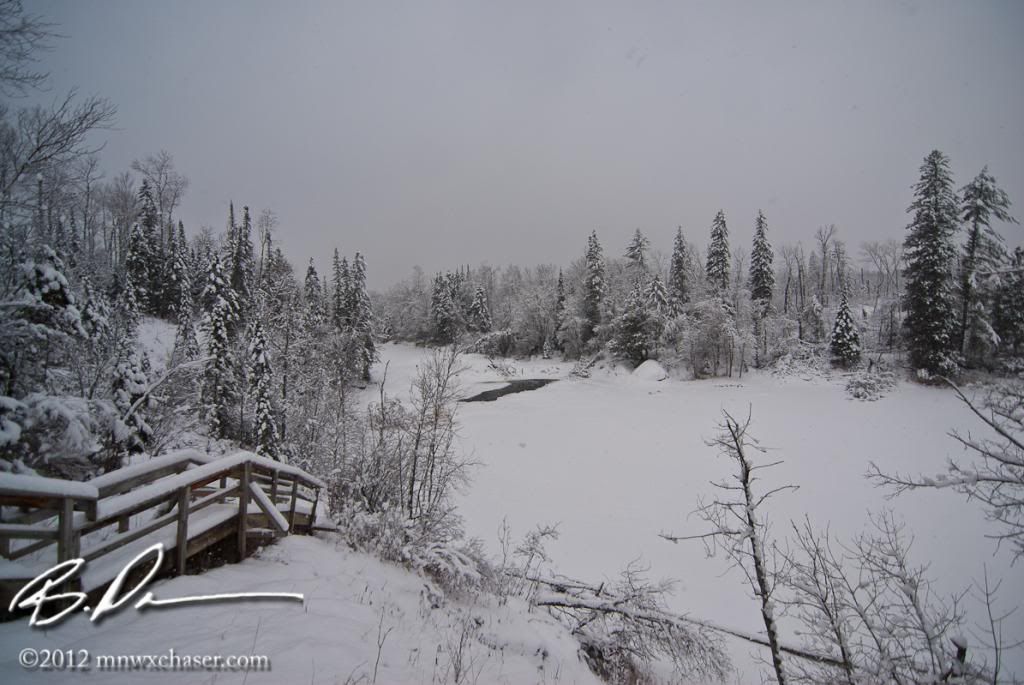 My owl hot spot ended up being a dud so I swung east on Koochiching 5 and made a stop by the Little American Falls. The "falls" are simply an open spot on the Big Fork River right now. Seems like any little spot of open water has eagles by it right now.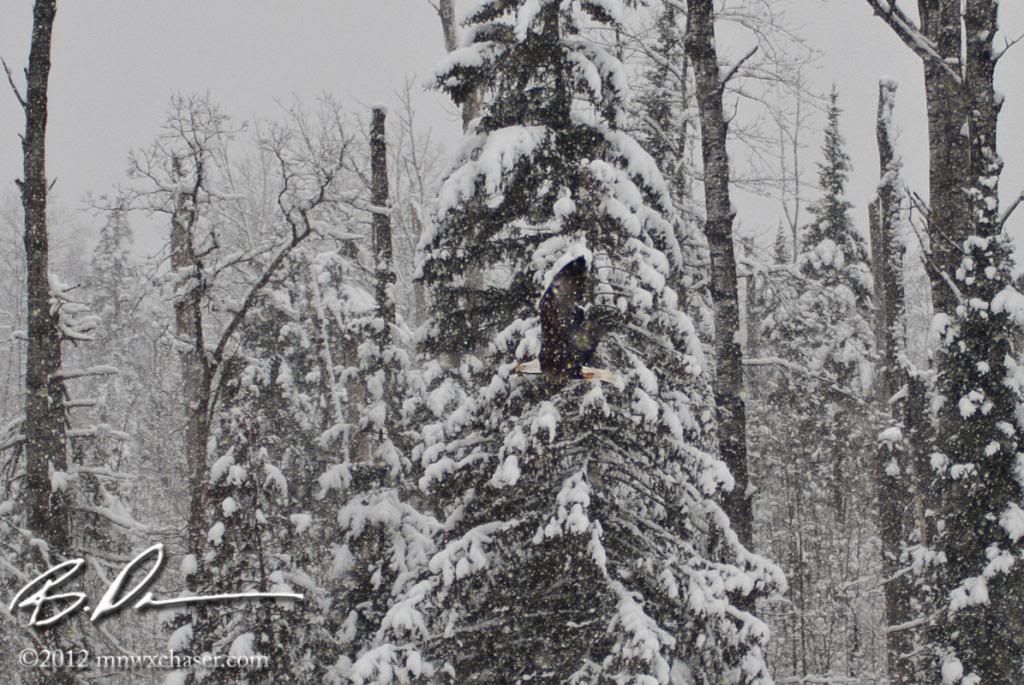 A really heavy snow shower moved in and had me nervous about getting back out to the main road. The road in was not in good shape and I was driving the car and not the truck. If you look REAAAAAL close, you can see an eagle passing though the huge flakes.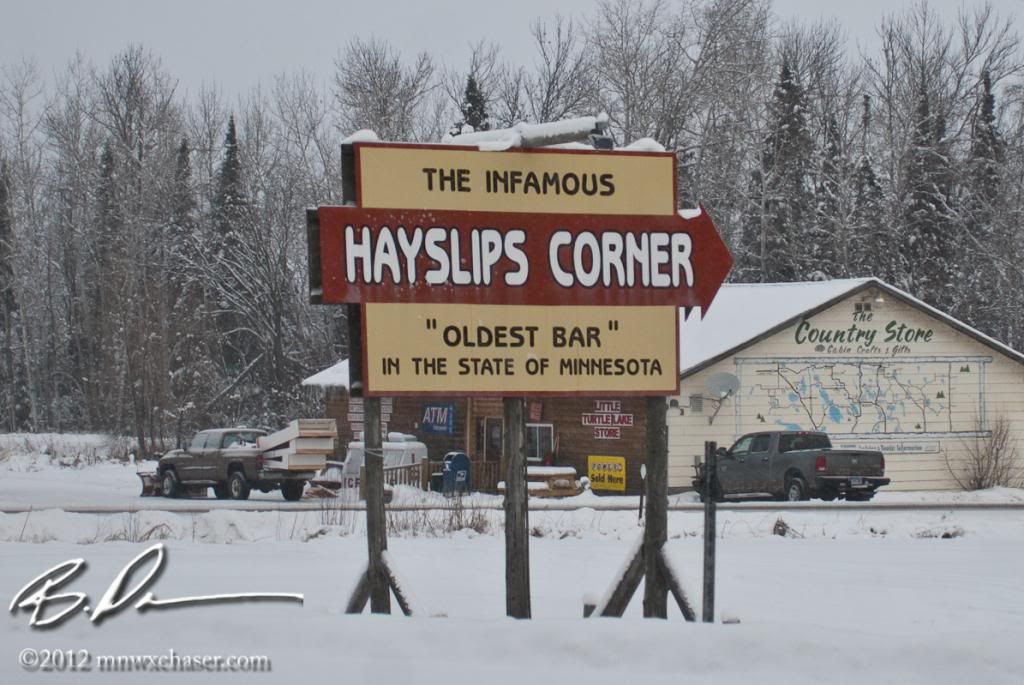 After having to rock the car a couple of times, I made it back out to Koochiching #5 and dropped down to Effie, MN, west on MN #1 back to 6 and south back to Deer River. I had to stop to add this shot to my album of random places in Minnesota!
Will try to get out locally on New Years Day. It's going to be COLD with lows going close to -20° in the morning. As we say in Minnesota: "good weather to make ice"!