A good weather weekend for a change! Got out shooting a little late as the 9-5 (8 to 4 for me actually) spilled over to Saturday morning to get caught up on reports and compile data for the big boss so my "weekend" really didn't start until mid-afternoon on the 5th.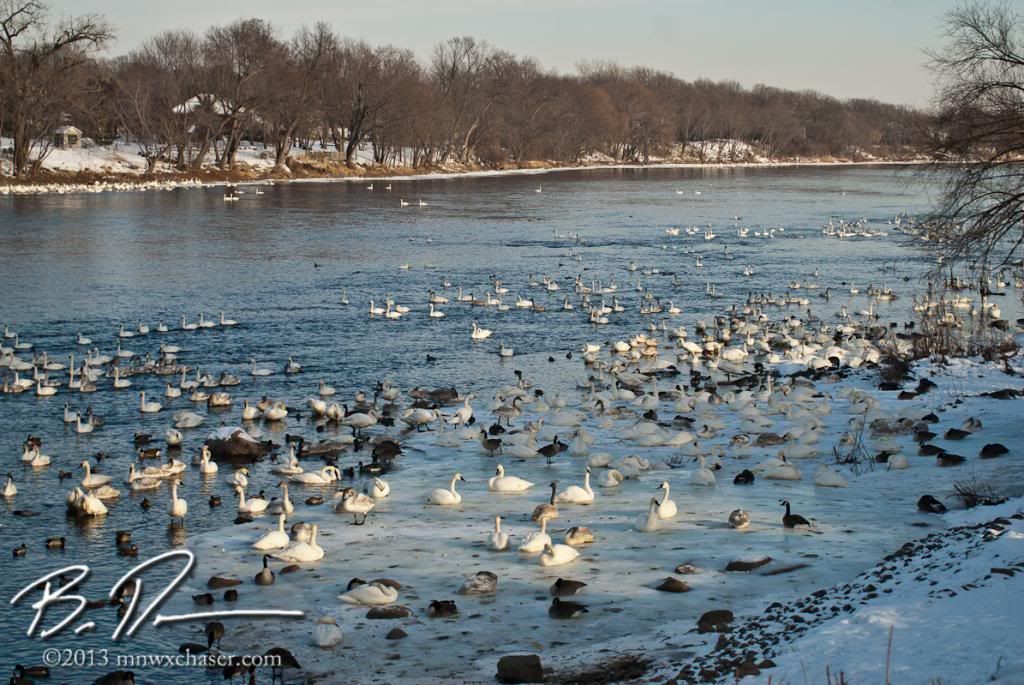 My son has his driver's permit and has been a good sport about being my driver. Hopefully his enthusiasm carries over into chase season this spring and summer. We didn't go too far from home but did detour to Monticello, MN to check out the swans at Swan Park. For those of you who don't know, the nuclear power plant upstream of Monticello on the Mississippi River discharges water from their cooling ponds which keeps the river open all winter through the city. This man-made condition allows thousands of trumpeter swans to spend their winters here.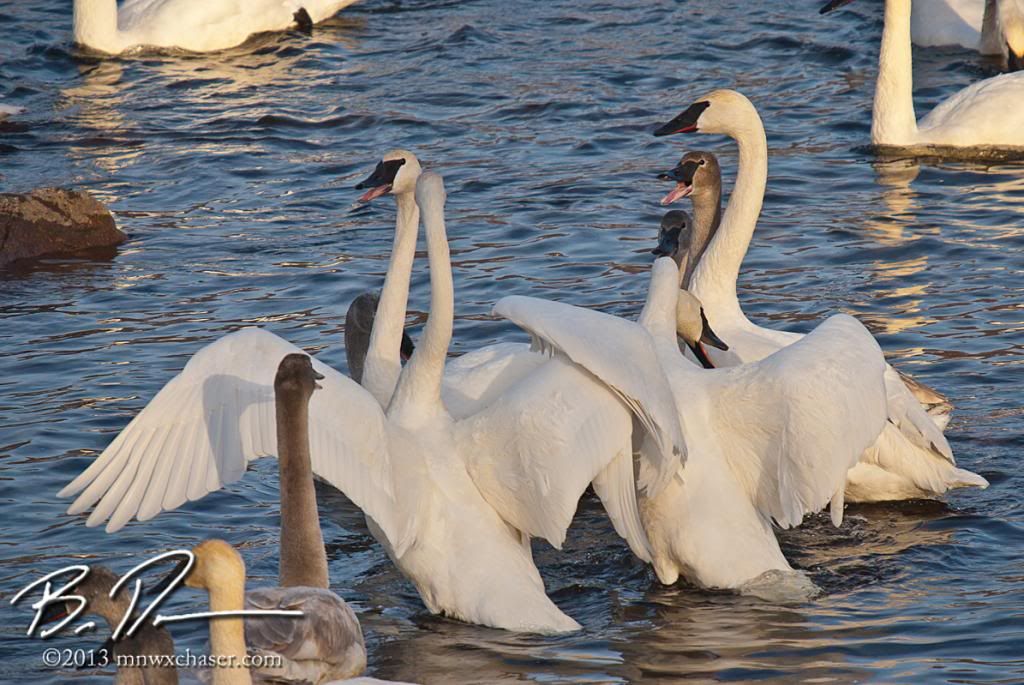 Swan song. Yeah, they are very noisy!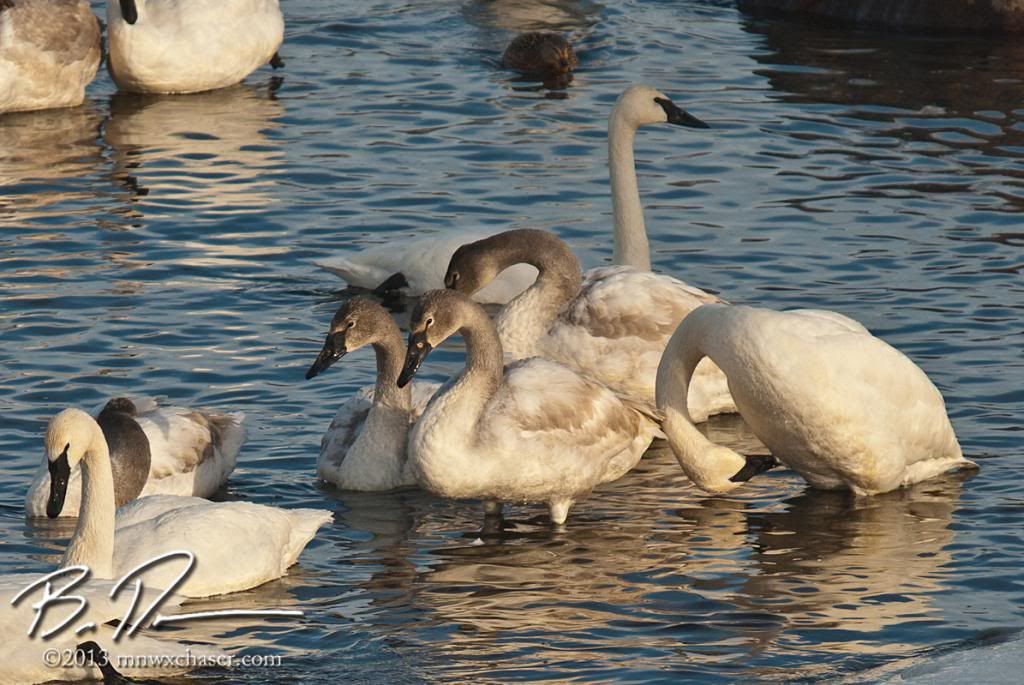 Sleepy cygnets.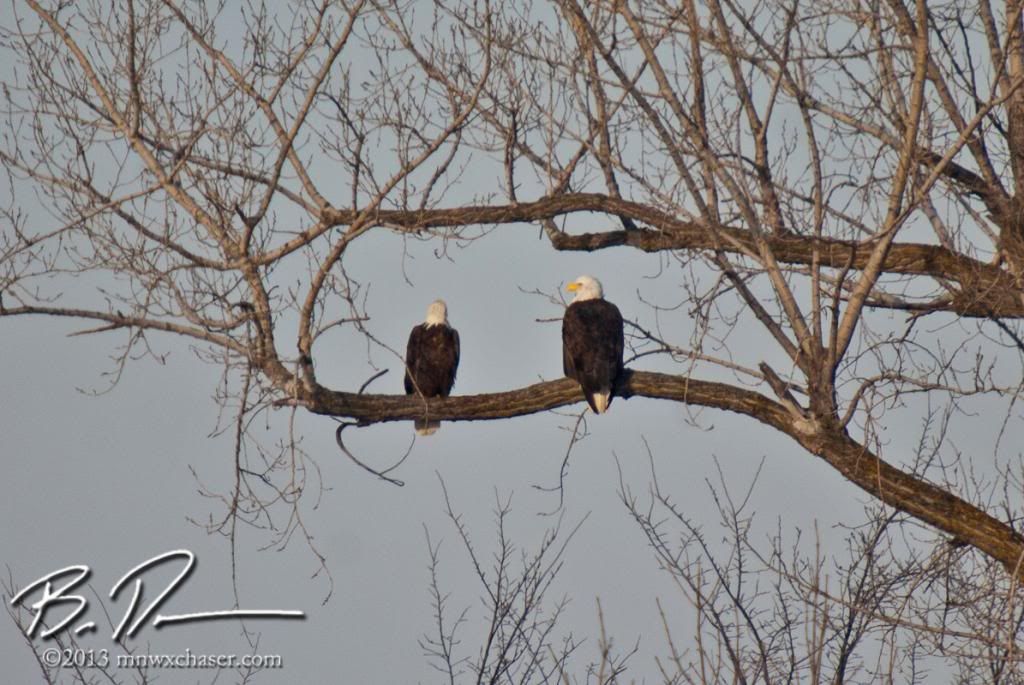 Pair of bald eagles behind the Monticello water treatment facility.
Red tail taking flight from a little earlier. Someone discarded the rib cage of a deer in the ditch up north of town and this hawk along with another one was guarding it. It was too close to the road for my liking so I walked out in the snow in the ditch, picked it up, and threw it as far as I could into the thick brush. Couldn't tell if it had been shot with a gun or bow and with the lead risk, I'll let the coyotes and fox deal with it.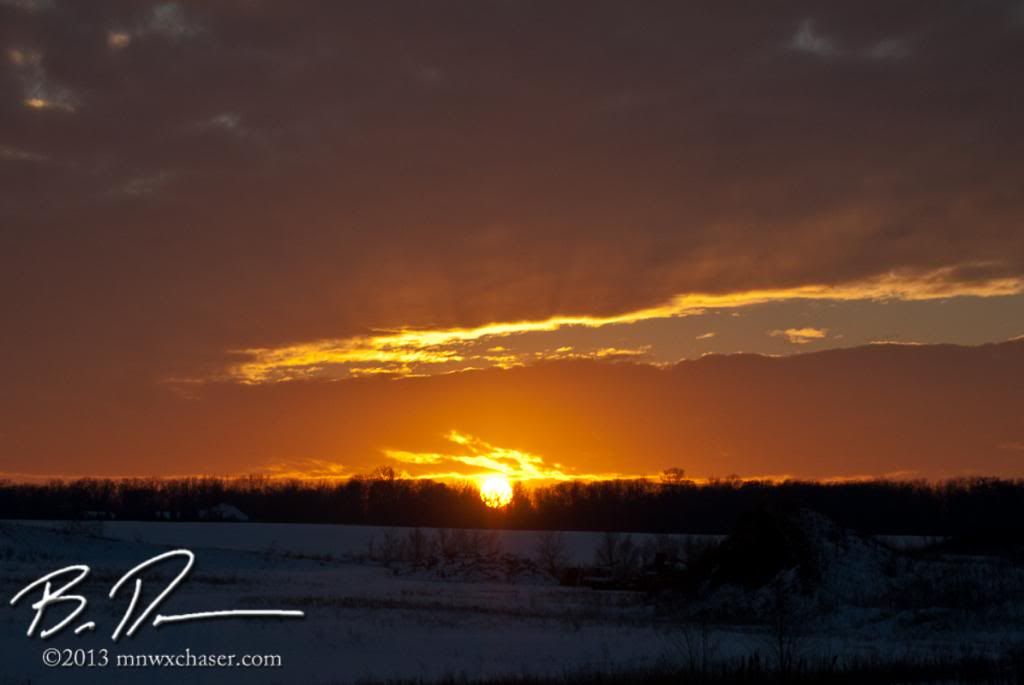 Sunset out the window on the way home after the swan park visit.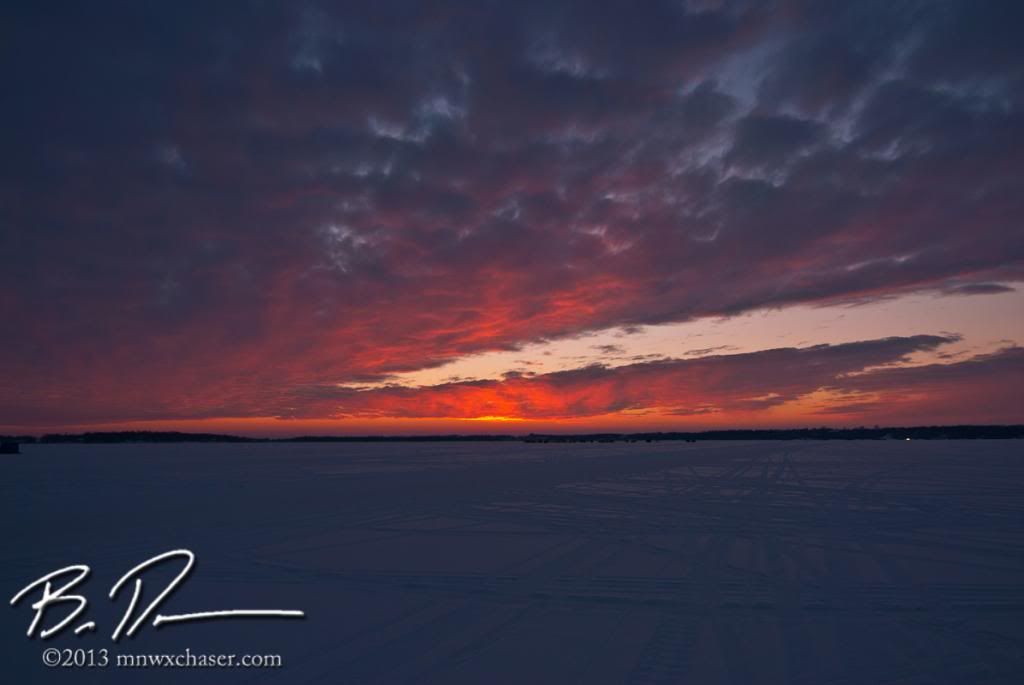 We swung by home and picked up Melinda. We headed to the middle of Buffalo Lake (14"+ of ice now) to watch the sunset. It didn't disappoint. Not stunning, but not bad.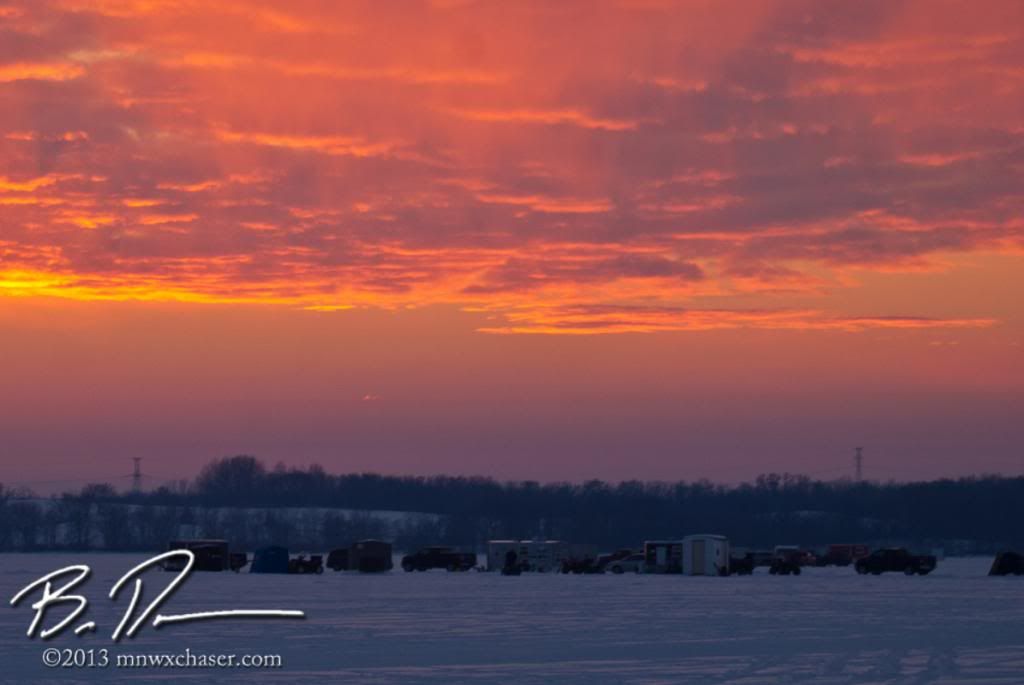 Orange glow over a concentration of ice houses on Buffalo Lake.

Sunday the 6th started out with a reply I got from a guy who was selling a D300 body at a good price. Melinda sold a bunch of stuff for me on Craigslist this fall to free up the cash. My morning run resulted in nothing photogenic so I met the guy on the outskirts of the Minneapolis metro area and picked up the camera. I have been lost without having 2 bodies to shoot with so adding this as my primary cam and turning the D200 (which I still like) to the backup was a good move.
My son I went fishing for a while during the afternoon but there was a narrow window to go out and shoot. The D300 has some quirks I will need to figure out I have learned. The controls are pretty much the same as the D200, but is doesn't perform like it. The D300 is way more light sensitive with the CMOS which will allow me to shoot at lower ISO's in low light conditions. I also need to work on the in camera setting for how vivid the images are. The 51pt 3D focus system kicks butt though.
The setting sun behind this barn northwest of our home provides evidence there are a couple of holes in it. Definitely not hot pixels on the camera!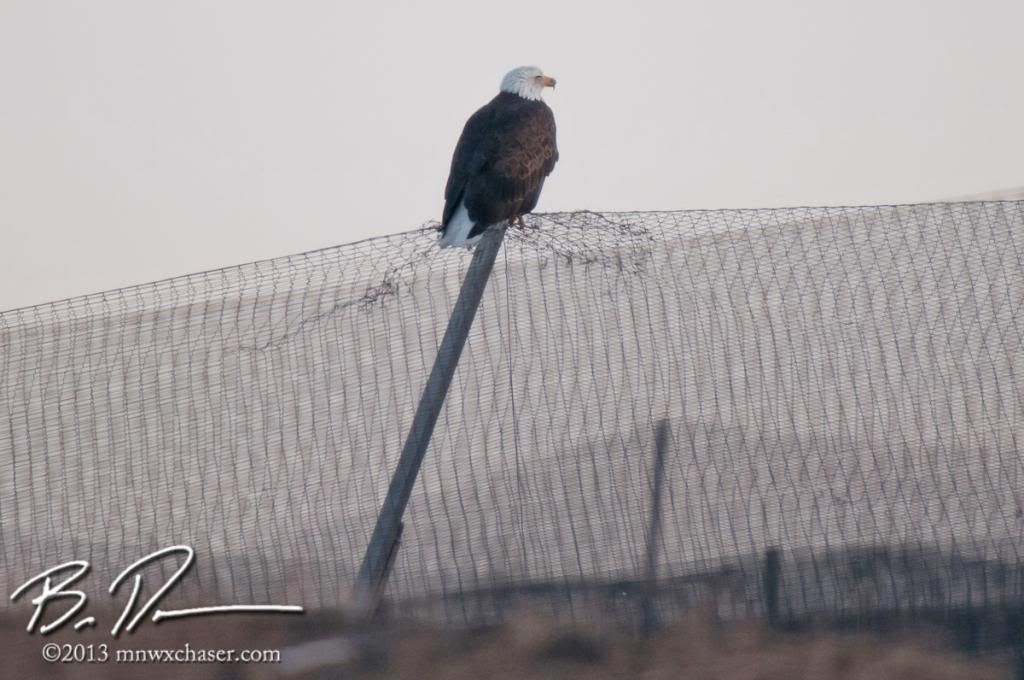 An eagle at a pheasant farm. Look closely at the beak. I'm afraid this eagle has avian pox. Hopefully I don't get a call to come rescue a sick eagle here in the near future.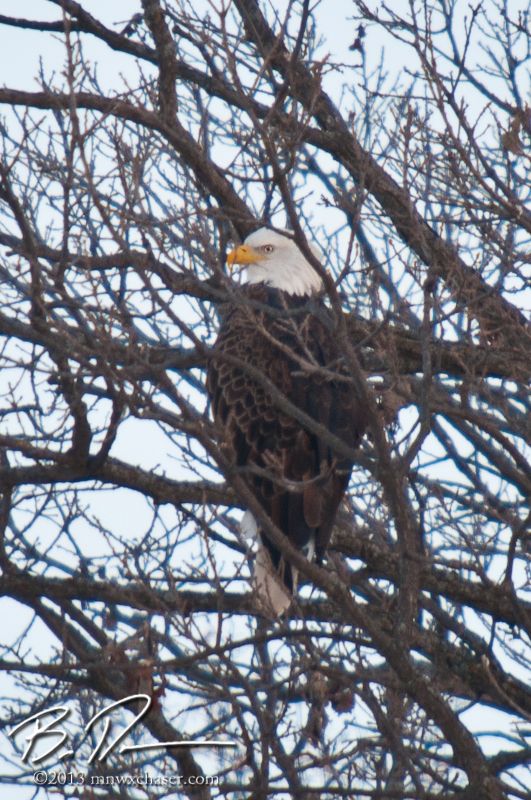 Another (and healthier) eagle near the pheasant pens.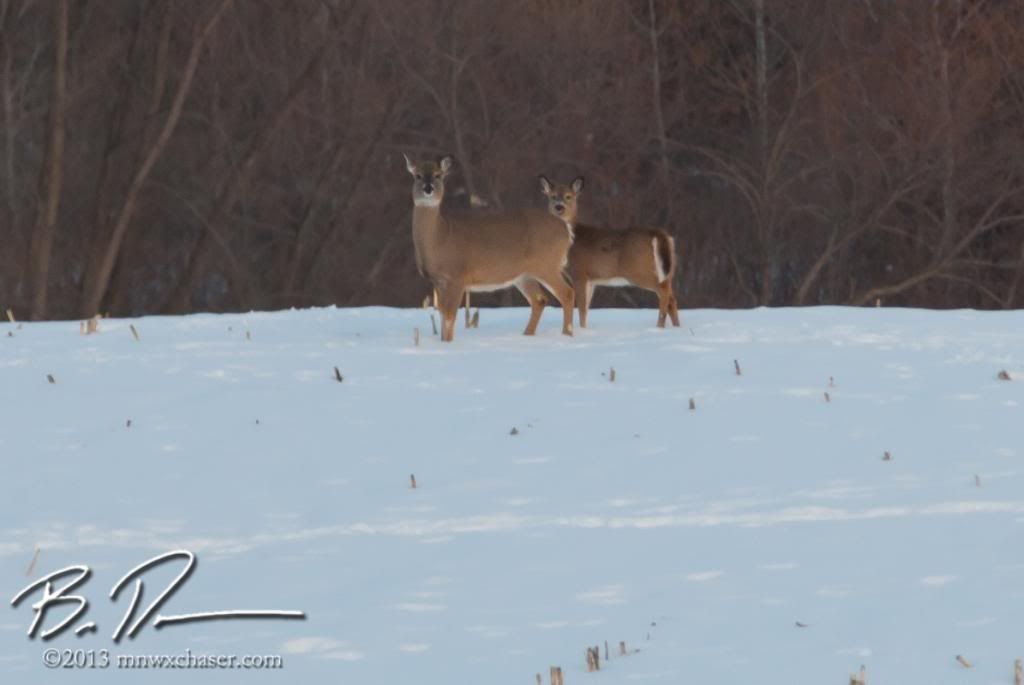 Momma and baby. This was shot with the D200.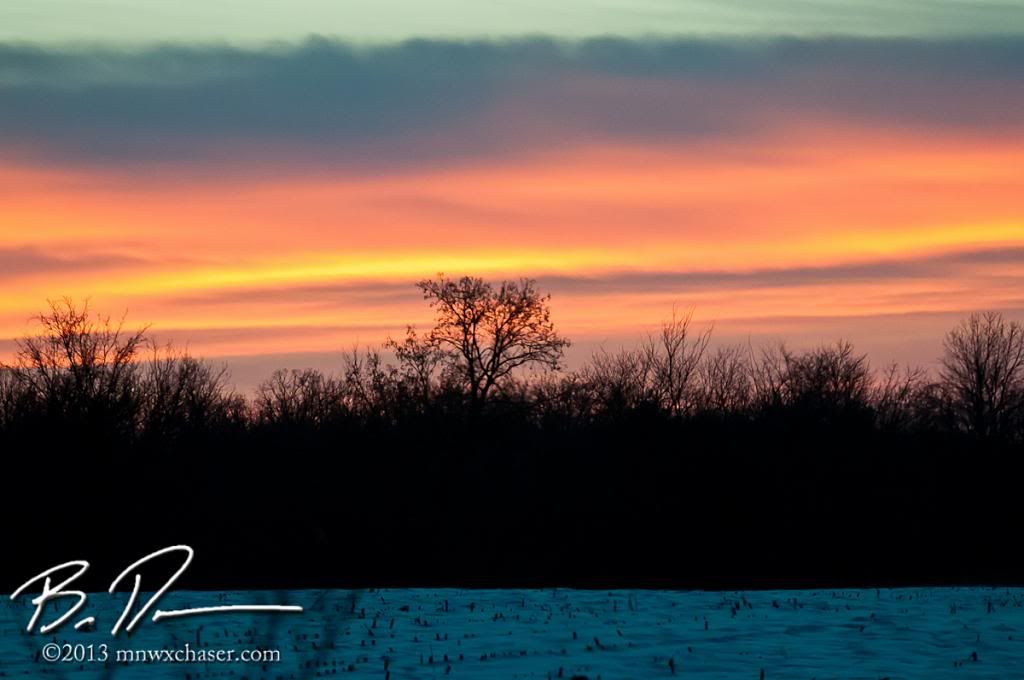 ...and another nice sunset as I get home.
The weather pattern coming looks intriguing with a warm week this week then the real possibility of large chunk of that polar high coming in the following week with some kick ass cold air behind a powerful system with heavy snow across eastern MN and northwest WI. Stay tuned!