Yeah, it got a little windy on Saturday afternoon with an arctic cold front crashing through. It dropped our temps about 35 degrees in 24 hours. Even with winds 40-60 mph, we never had a ground blizzard since our snow pack is non-existent or is iced over to the point there is nothing loose to blow around.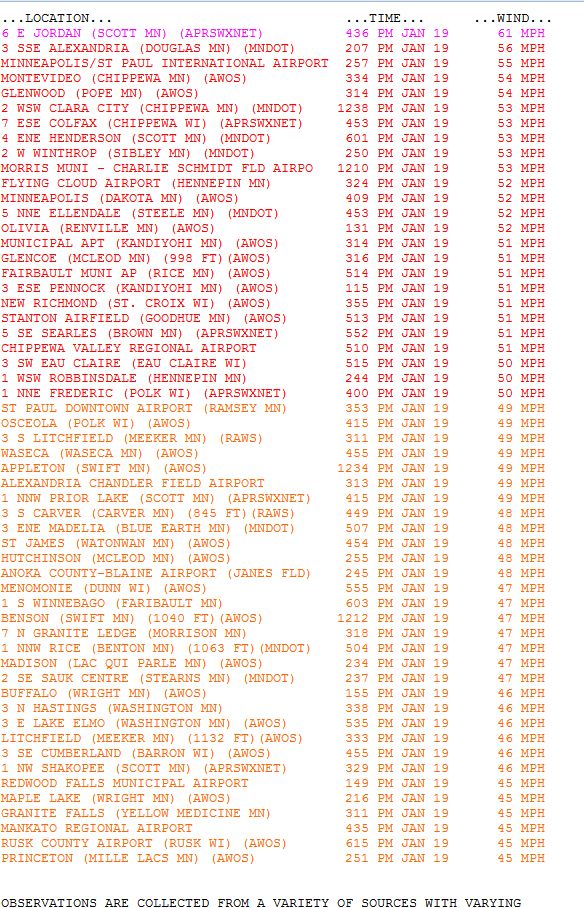 Pretty impressive winds for a cold front passage.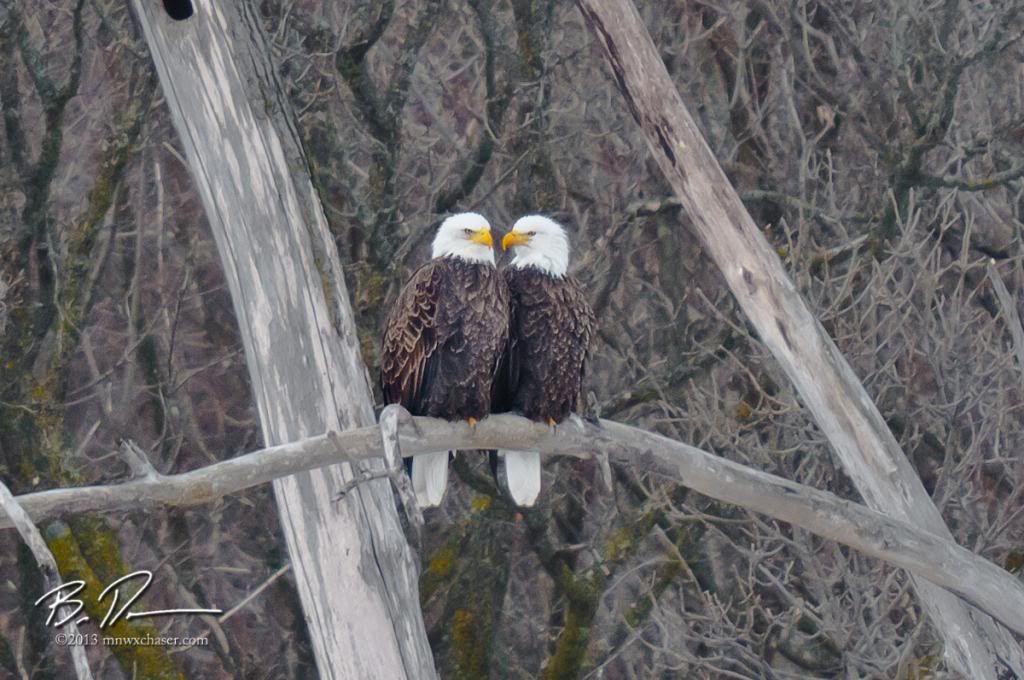 Saturday before the front. Actually was about the time the front was going through. My neighbor eagles just hanging out. It's always been easy to tell this pair from others around here. The male (right) has the smallest, most beady eyes I have ever seen on an eagle.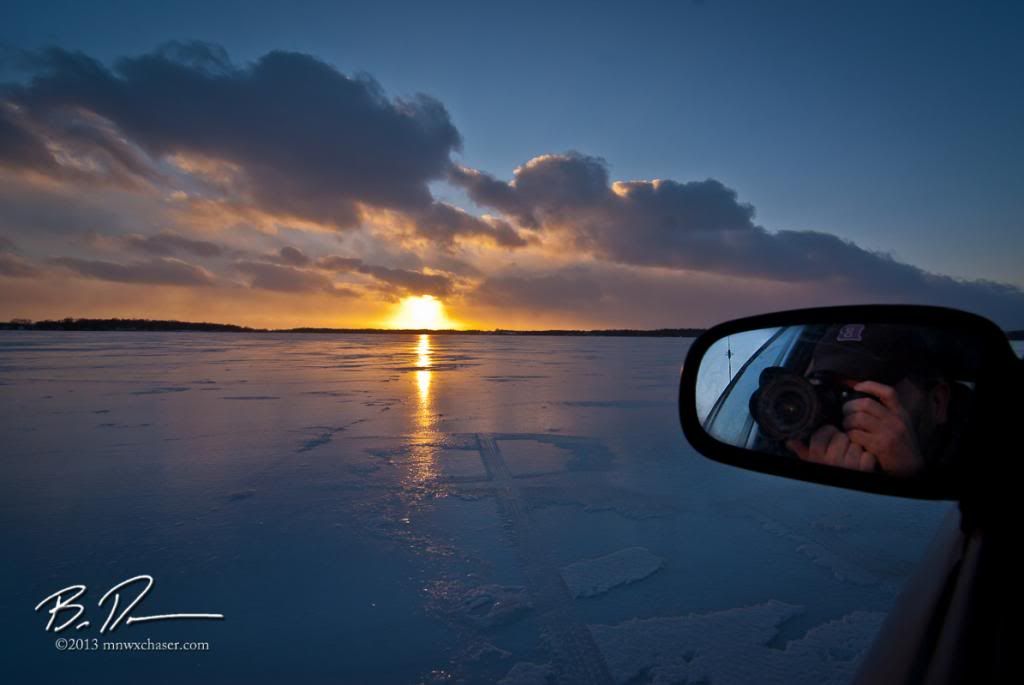 At sunset I drove out to the middle of one of the lakes by our house to get some shots. The wind was gusting to 50 mph still. With no snow on the ice, a gust would hit the side of the car as I was driving and push to the south. Really a weird feeling.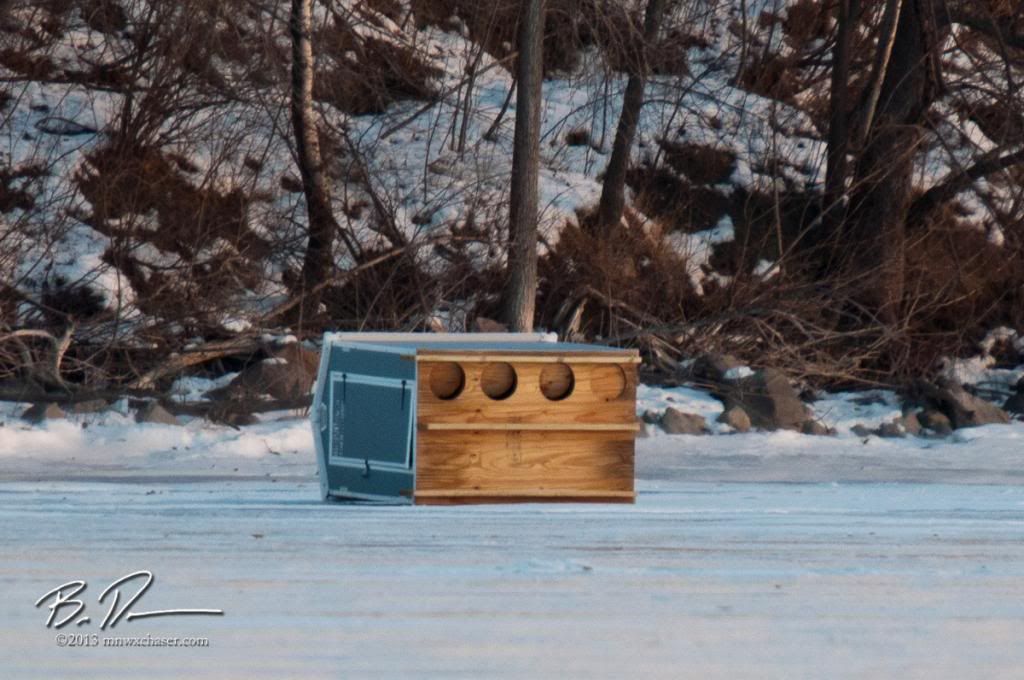 The only fish house casualty I saw on the south east side. For those of you not from the icy north, this is a shelter people use to fish out of in the winter. You drill holes through the ice and line up the fish house over the holes. It is not an outhouse!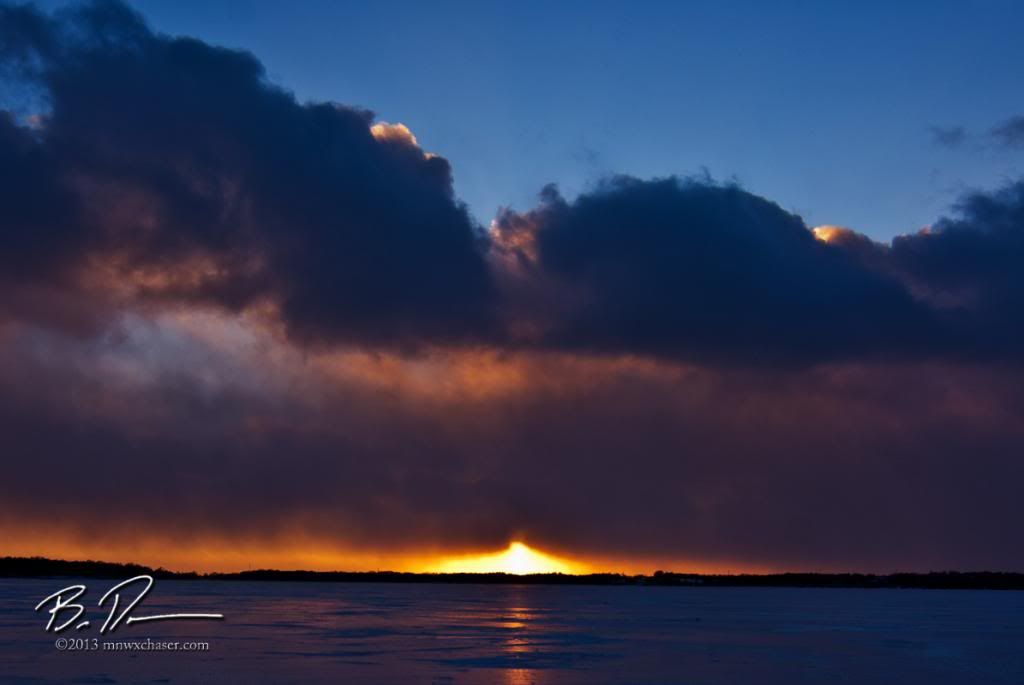 The sunset did not disappoint! A spectacular blend of color and contrast.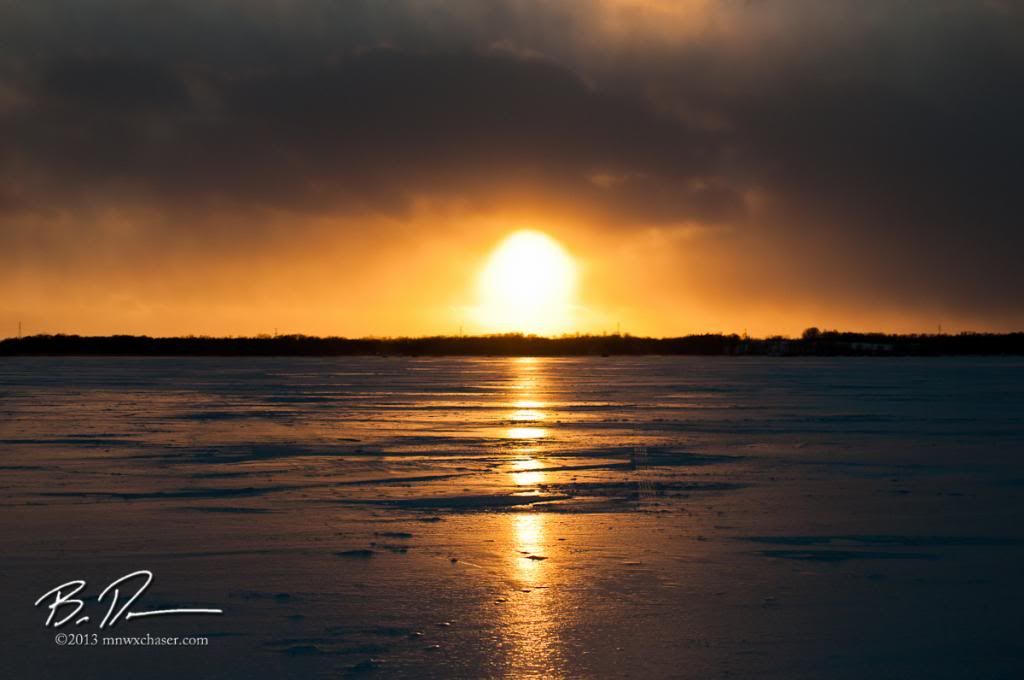 At the very end just before the sun dipped below the horizon, it looked like the mushroom cloud from a nuclear warhead going off.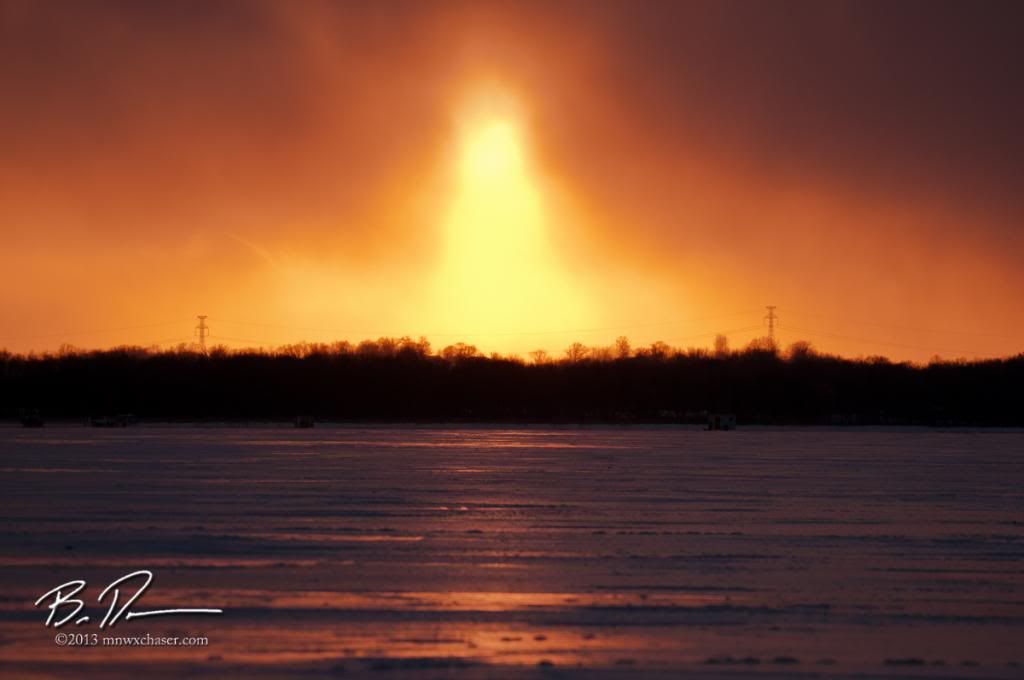 Last light on Saturday.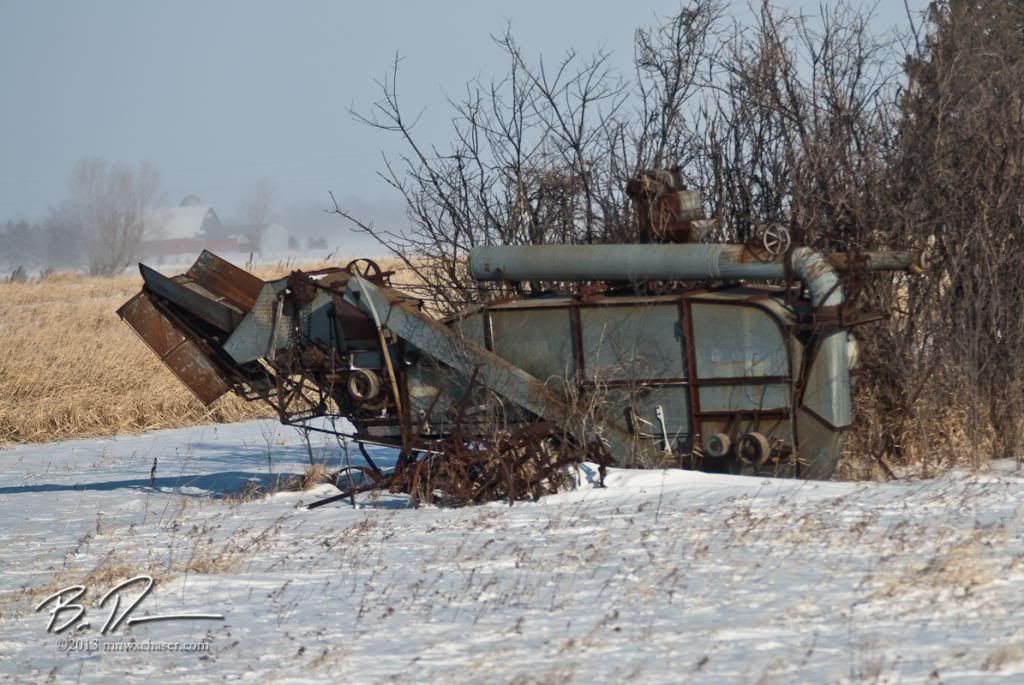 On Sunday I messed up as I did not check my email early in the morning as usual. About 11:30am when I finally did, they were several people reporting over 100 bald eagles as Colvill Park in Red Wing. Too late to get going to take advantage of the shooting light. The -30°F wind chill wasn't a problem so I decided to go check an area a little to the northwest of where I live where I had seen snowy owls last winter and had rescued one earlier this past fall. No luck. It turned out to be a sight seeing trip on the way home through some of the prettiest rolling farmland around.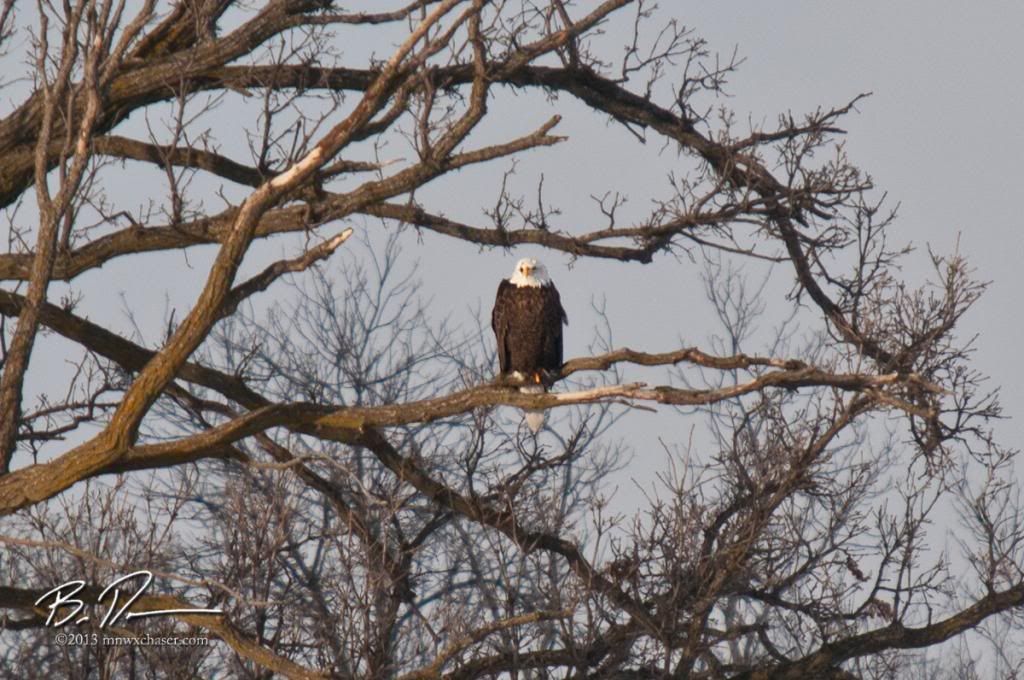 I did mark a new eagle nest (at least new for me). This eagle was hanging out nearby. Look at how puffed up it is. It's tough to stay warm with the biting northwest wind driving to wind chill down to around -35° at times.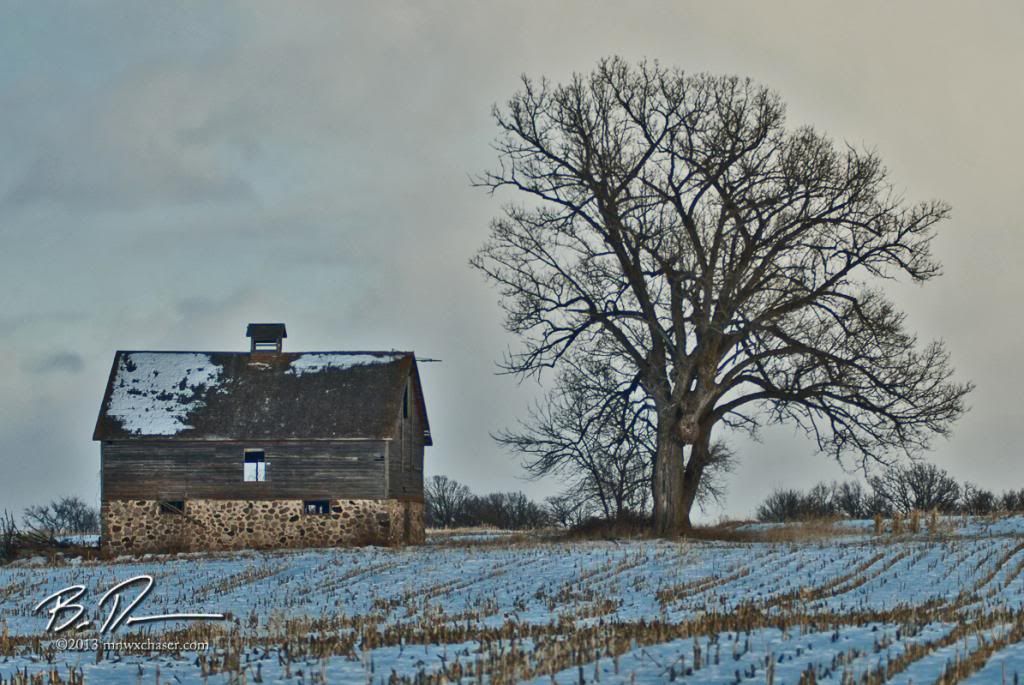 Old farm building out in the middle of a field. I'm glad not all farmers are hell bent on tilling up every last inch of ground. Little reminders like this of how far we have come in the last 100 years is a good reality check.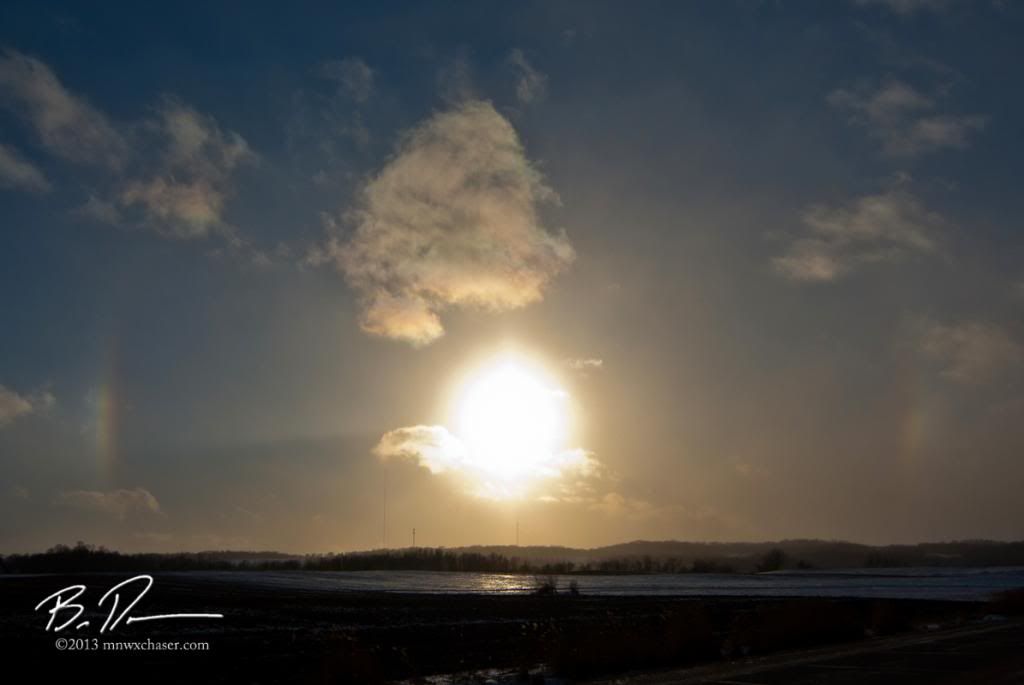 The sun dogs were not very spectacular...at the time I took this photo. This would have made a cool time lapse as the sun dogs would flare up and get extremely bright for a few seconds before dulling down. It reminded a lot of how the auroras will spike in activity during a good solar storm.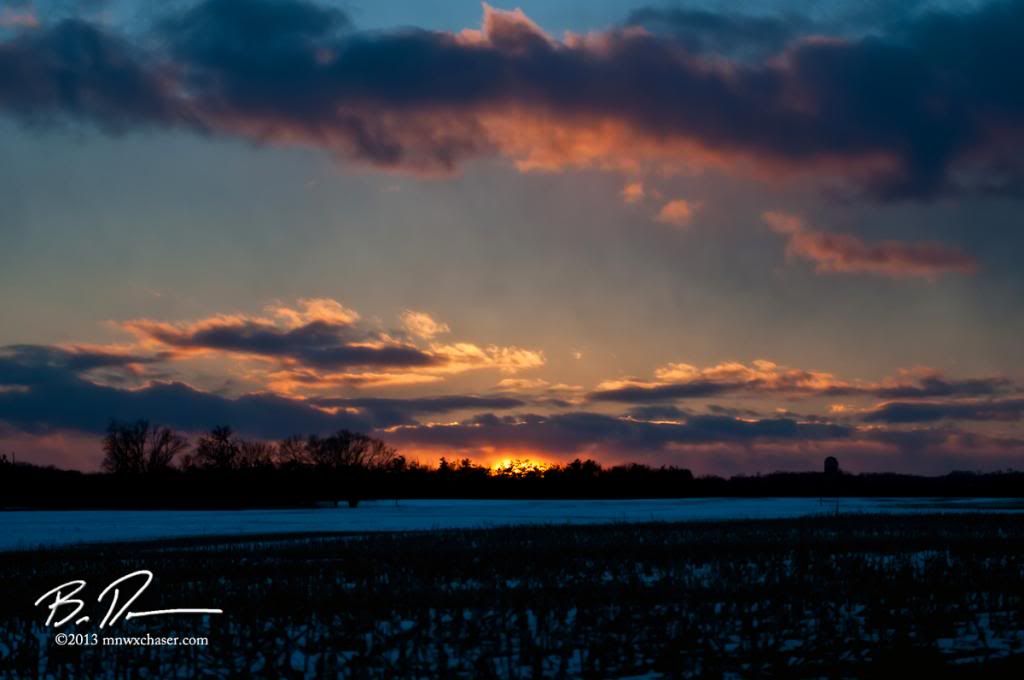 I had to stop at last light and take a shot of the sunset which was beautiful again. Despite the cold snap were are having, mother nature is cooperating by throwing some good light yet! The next couple of nights will see temps dropping into the -20°F range without the wind. That will put somee more ice on the lakes! Stay warm everyone.