Schedule finally allowed us to make the drive down to Red Wing, MN to check out some of the eagles wintering in Colvill Park along the Mississippi River on the south side of town along highway 63.
Gotta love it when you have friends who also live for chances to get into the outdoors! Melinda and I were joined by David and Kristen Drufke and Nick Elms and Amanda Hill. I really enjoy the time we spend with these two other couples. We have a lot of memories with them over the years. Tornadoes, sunsets, post-chase dinners, a wedding, etc...and a lot of miles.
The girls hanging out. Amanda, Melinda and Kristen. It was 10° with a windchill of at least -10° but they held up for the entire 4 hours we shot this day.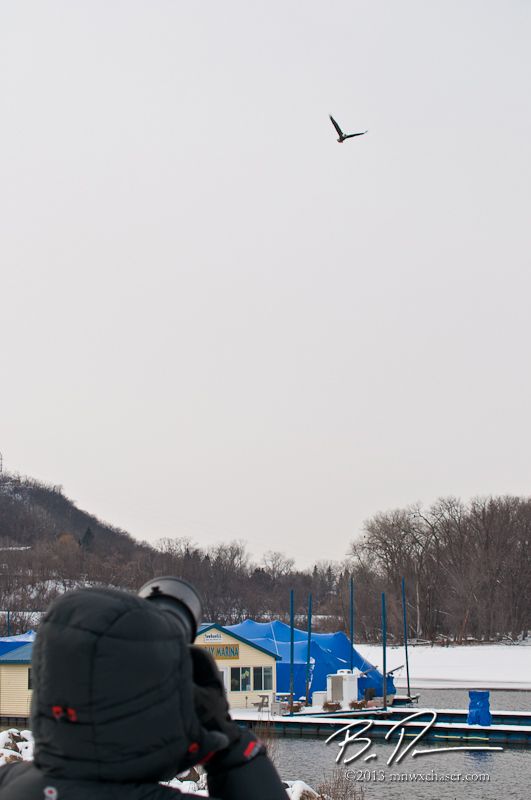 David shooting the D4 with a 300mm f2.8 prime plus a 2x telecomverter. A great set up that takes excellent images!
Nick waits for a flyby.
This bugs me a little. I know people want to get pics of the eagles...but please don't stress them to the point they move. Stay back and let them retain their energy this time of year. We watched this eagle get flushed 3x in an hour and a half by people. It would come back to it's perch only to have more people go stand right under it until it left.
Onto the eagles!

Click HERE to see all 58 images: