Been out a few times dinging around with comet Pan STARRS since it became visible in the northern hemisphere. I have noticed the tail is getting brighter and when I was out on the 16th, I was able to see it for 40 minutes on the camera and a solid 10 with the naked eye. When I say naked eye it's only because I knew where to look after seeing it on the camera. It is far from sticking out like a sore thumb.
Here are a few images so far. I am keeping a
webpage (with more images than these)
which I will update as long as the comet is visible. There is a video of the comet setting on the website also!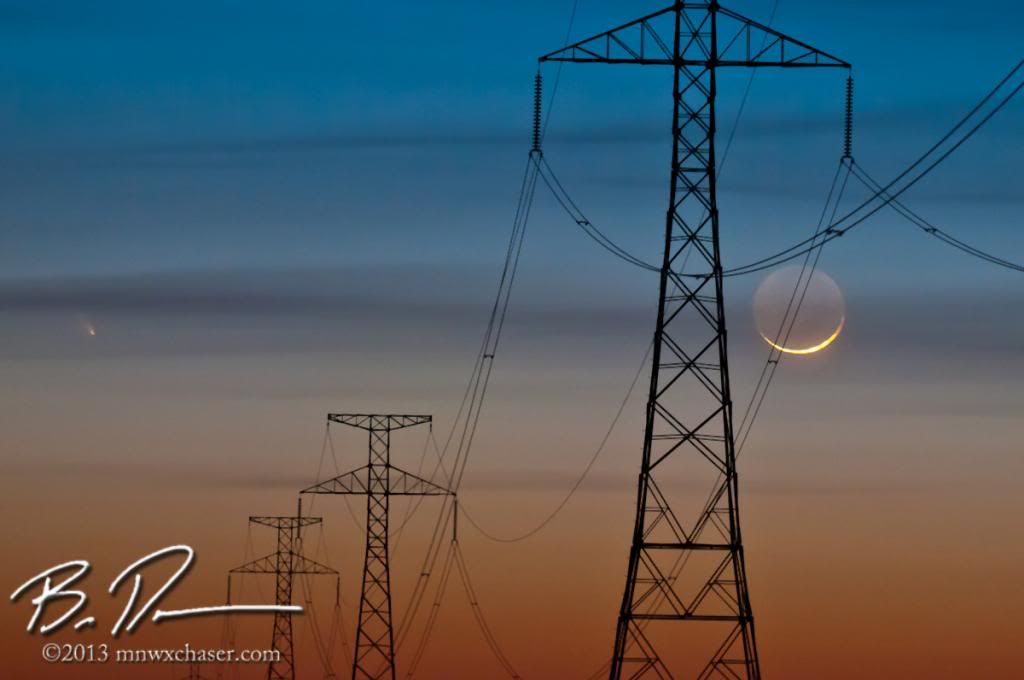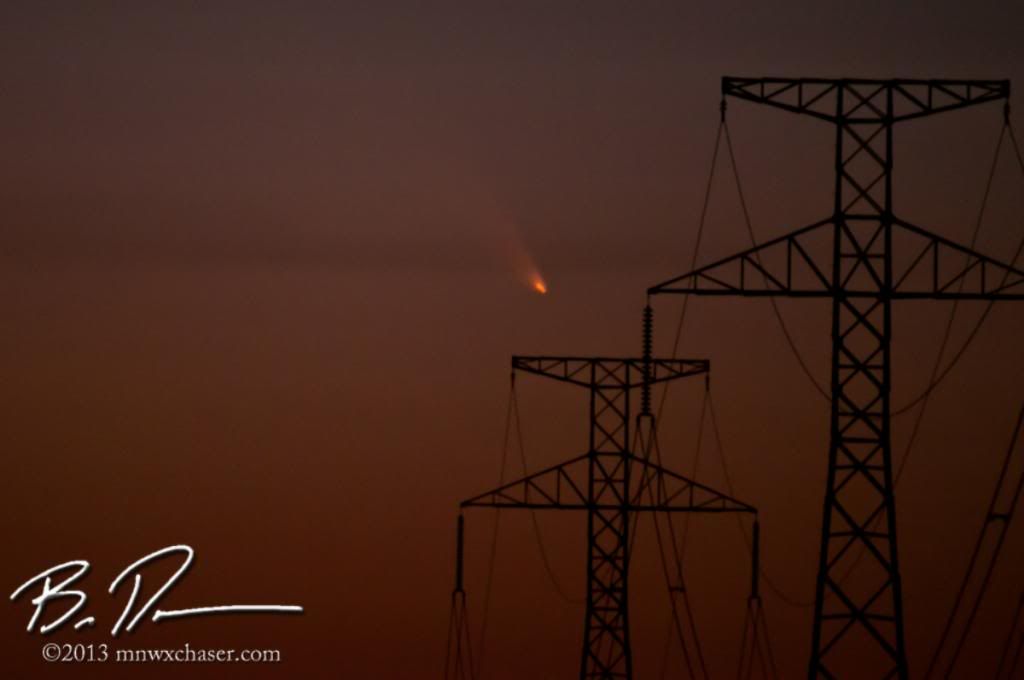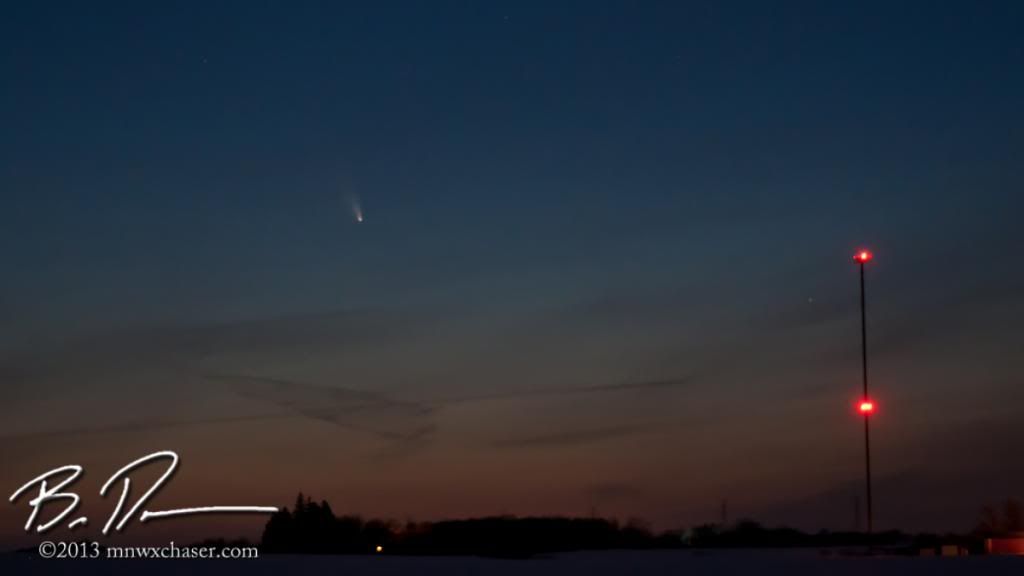 March 17th will be a morning I will remember for a while. By far one of the best aurora shows in the past few years. Be sure to check out all of the images and video on the
WEBSITE BY CLICKING HERE
! Lot of information on how this night/morning went.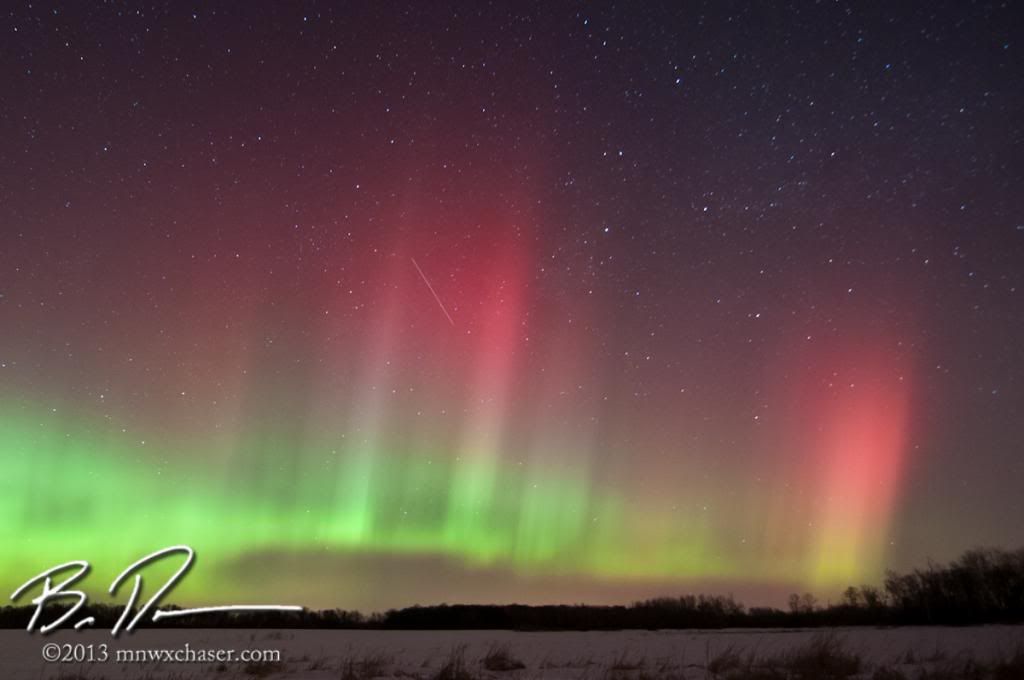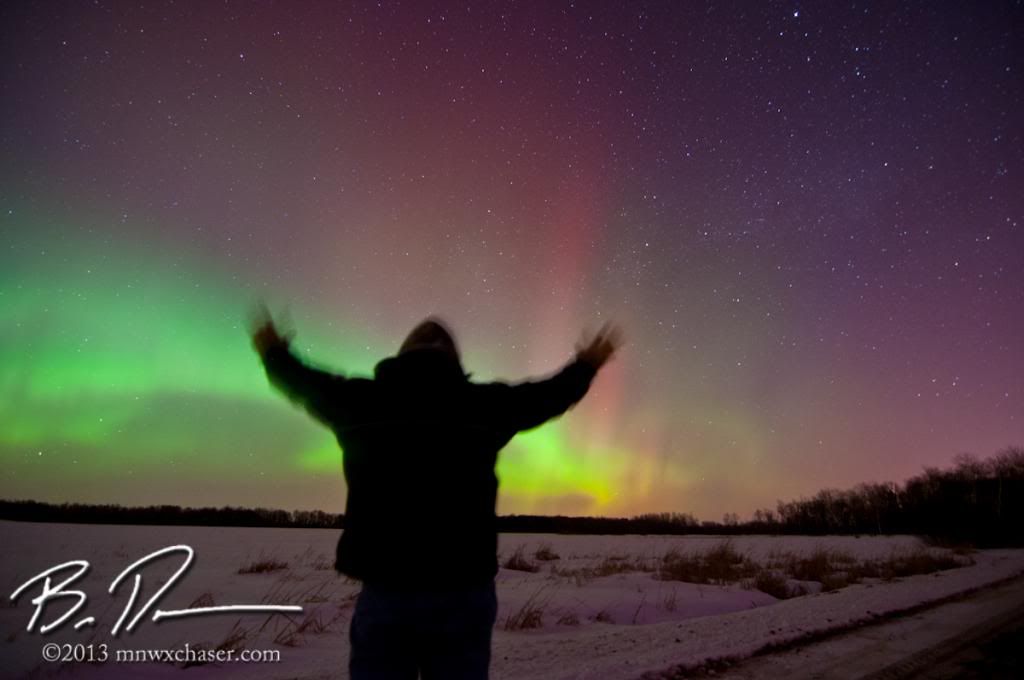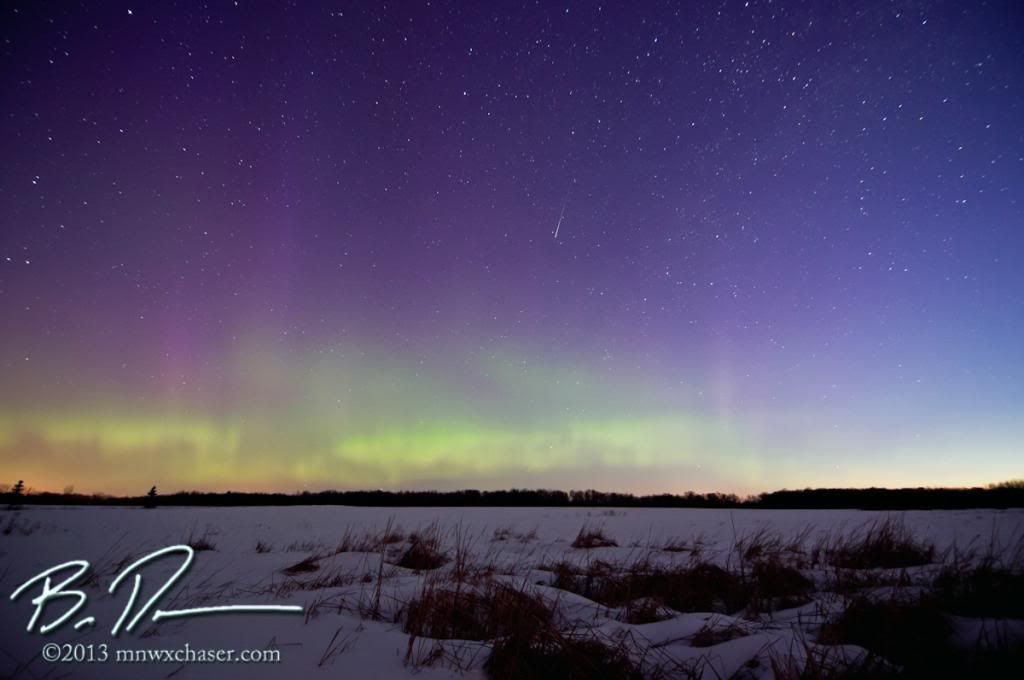 The only thing which ended the show for me was the rising sun. The aurora was still very active as the light washed them out...but not before out of dumb luck I caught a meteor falling towards earth to end the day. Wow, what a night.