It's hard to wait this year. After a somewhat normal winter, other than it won't end, I'm ready for spring. The upside is the risk of flooding is not very great a the melt has been very slow. The other upside is the late ice fishing has actually been pretty good. Cullen and I were out last week and there was nearly 30" of ice. The downside is since we had out first rumble of thunder last week, the Canadian Express roared through keeping us about 20 degrees colder than normal since. So, when will Minnesota get it's first tornado this year? My guess is mid May...at least. There is A LOT of snow up in the Canadian prairies yet which will keep the air masses from the northwest pretty potent for a while. Look of IA to be active by the end of the month. Did I really just say that?
Anyhow, no storms so more eagles!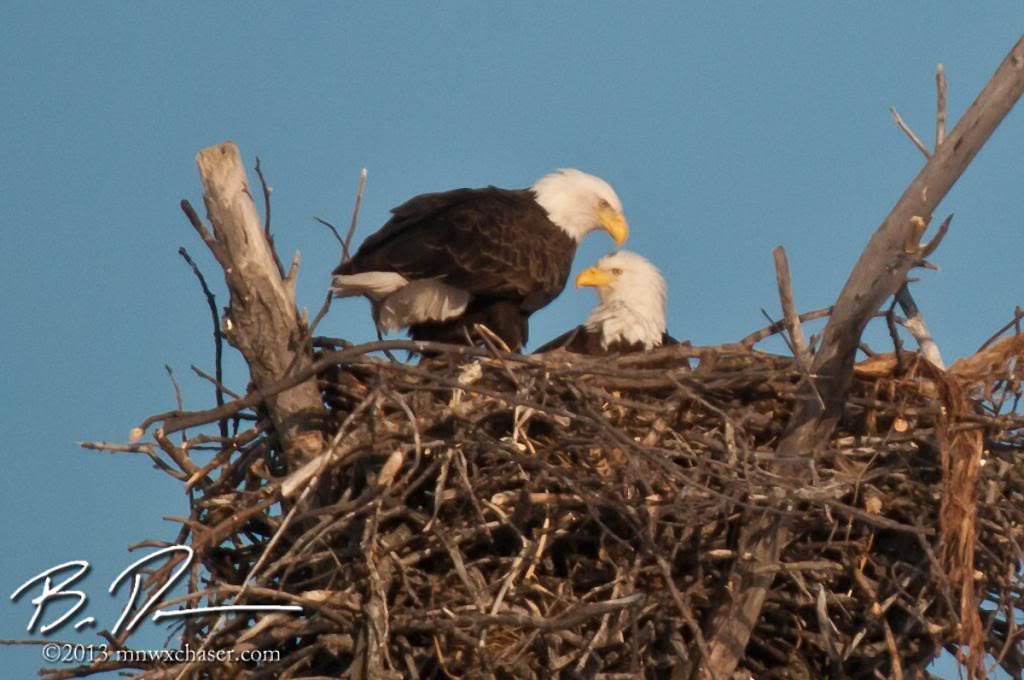 Locals.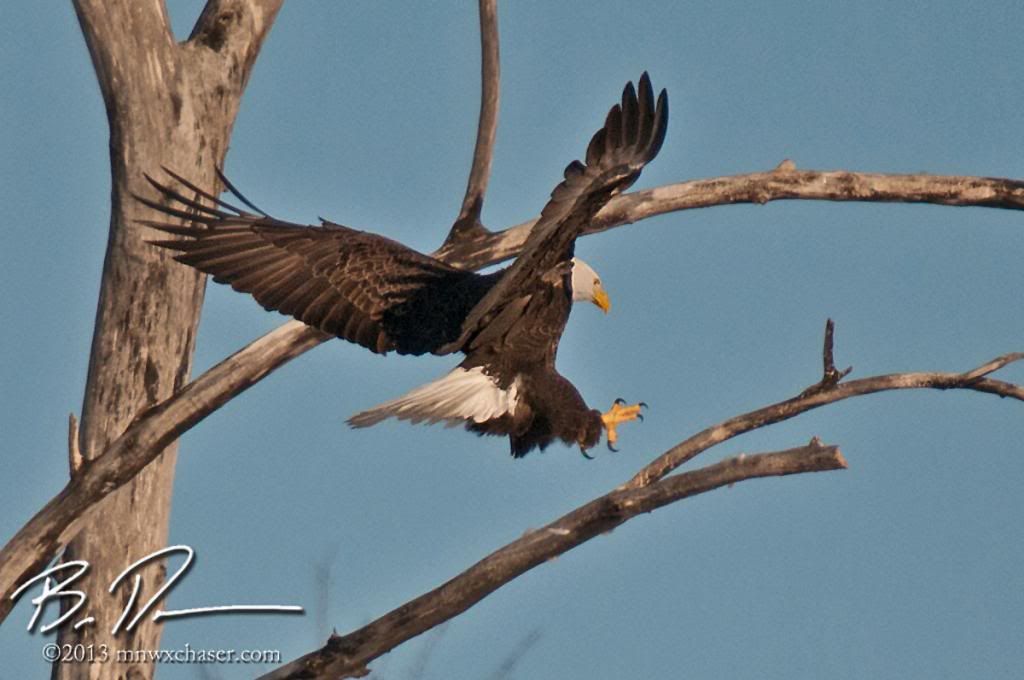 Eagle coming in for a landing near one of the lakes we fish on.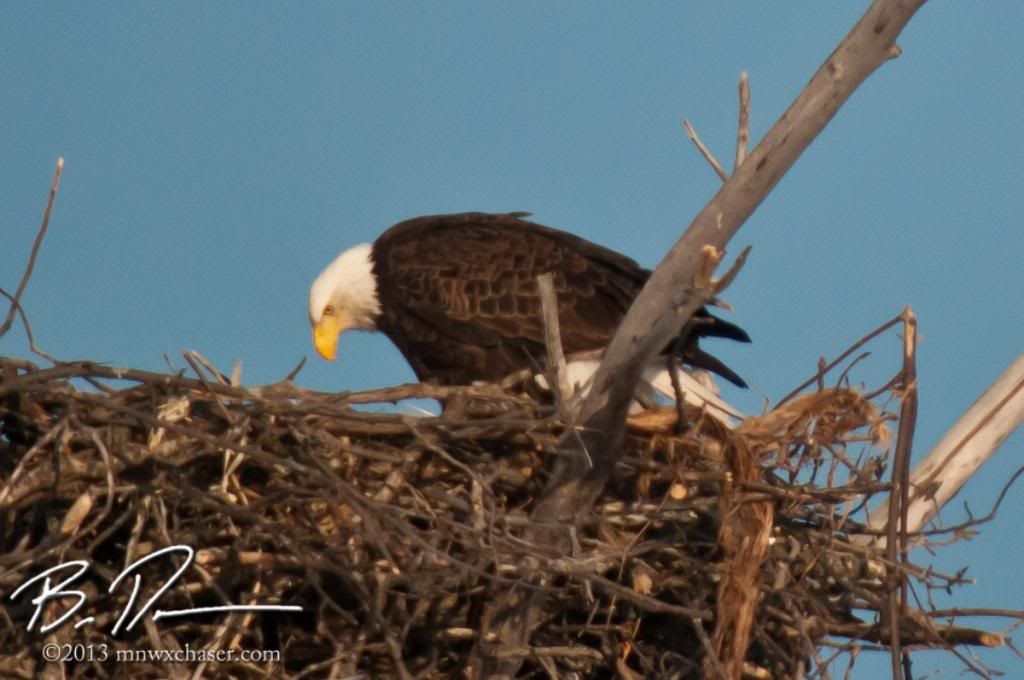 Something interesting is in there. Twins again this year?
Eagle rescue from a couple of weeks ago. Unfortunately this bird did not make it. She had a new wing injury which re-injured an old one. She would have never been able to fly again and her temperament was not conducive to keeping her. So, she was set free as a soul to soar amongst the clouds.
A quote from my personal FB page as I discussed it with other handlers and eagle fans: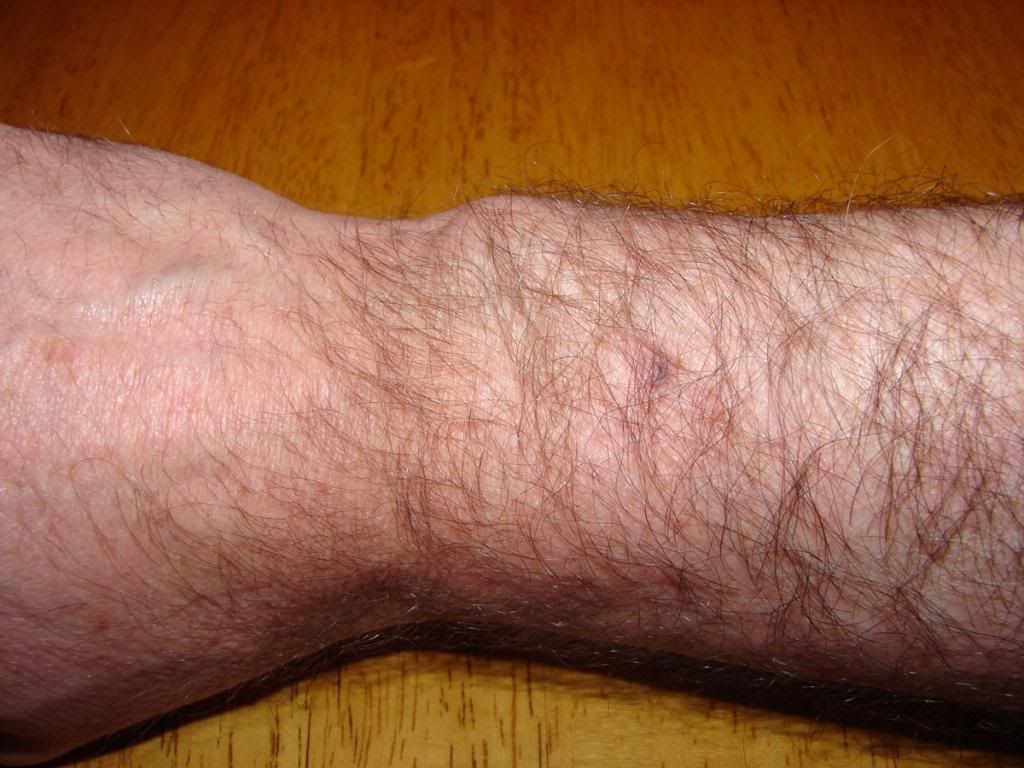 She got her licks in on me. That small dot was 1/8" deep into my arm though 4 layers with the last one being the heavy leather welding gloves I wear.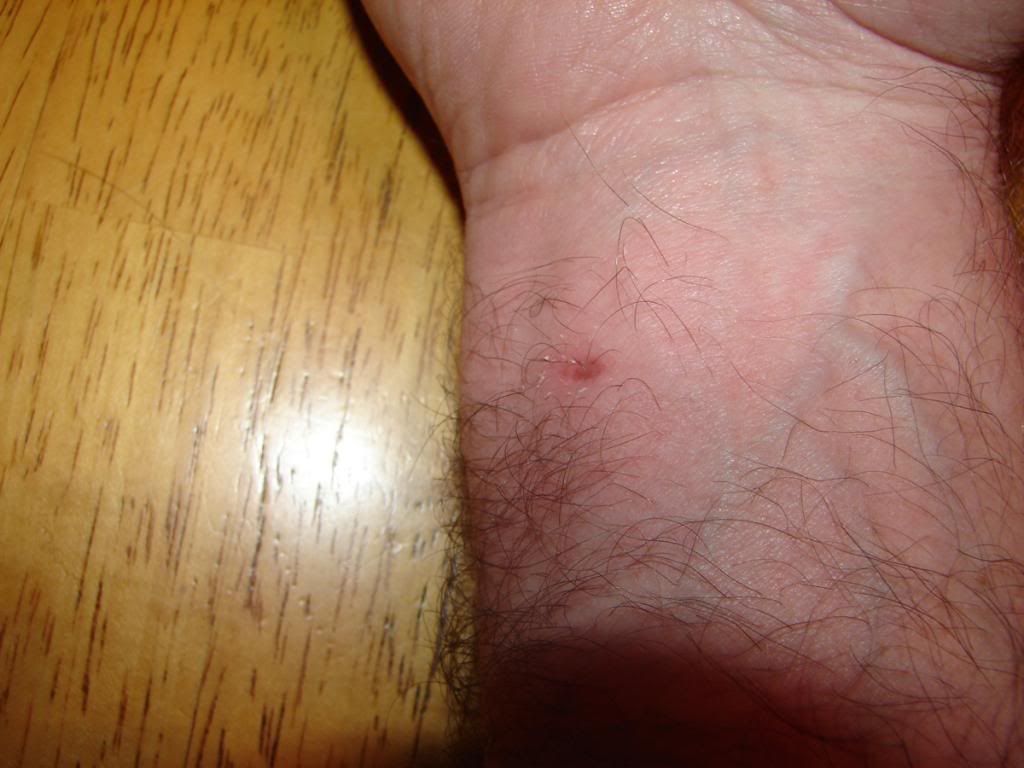 The underside. It didn't pinch. It felt like someone was closing a vise on my arm....at 400 psi...as her right talon wrapped around my right arm.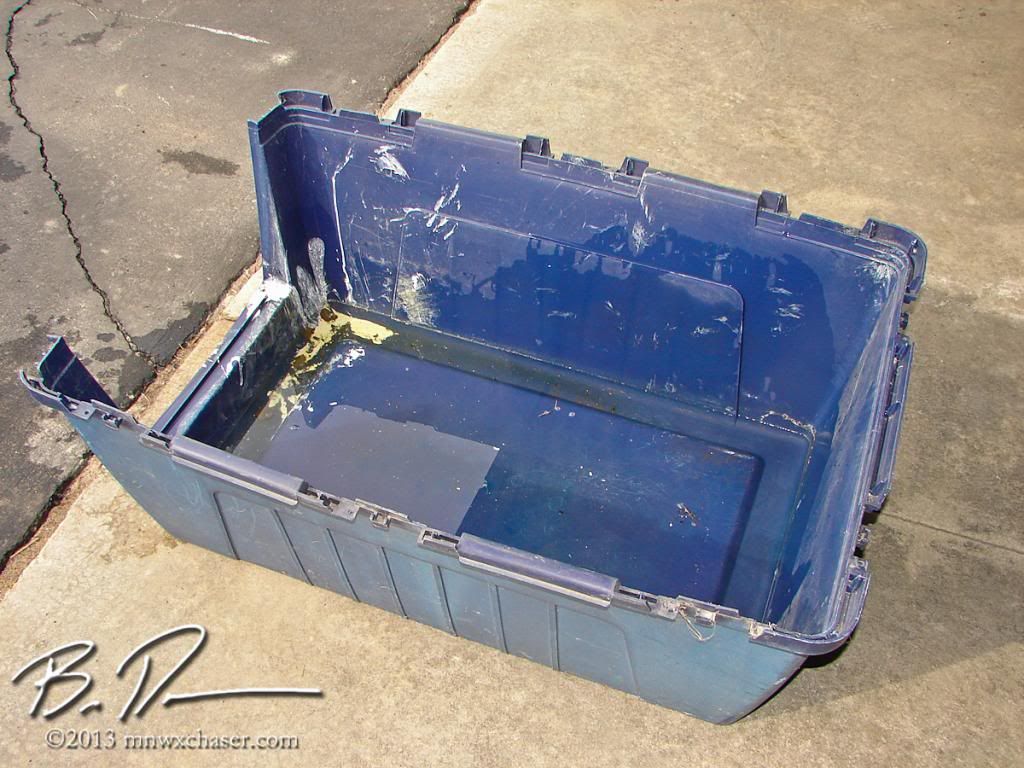 The not so glamorous side....cleaning out a poopy kennel.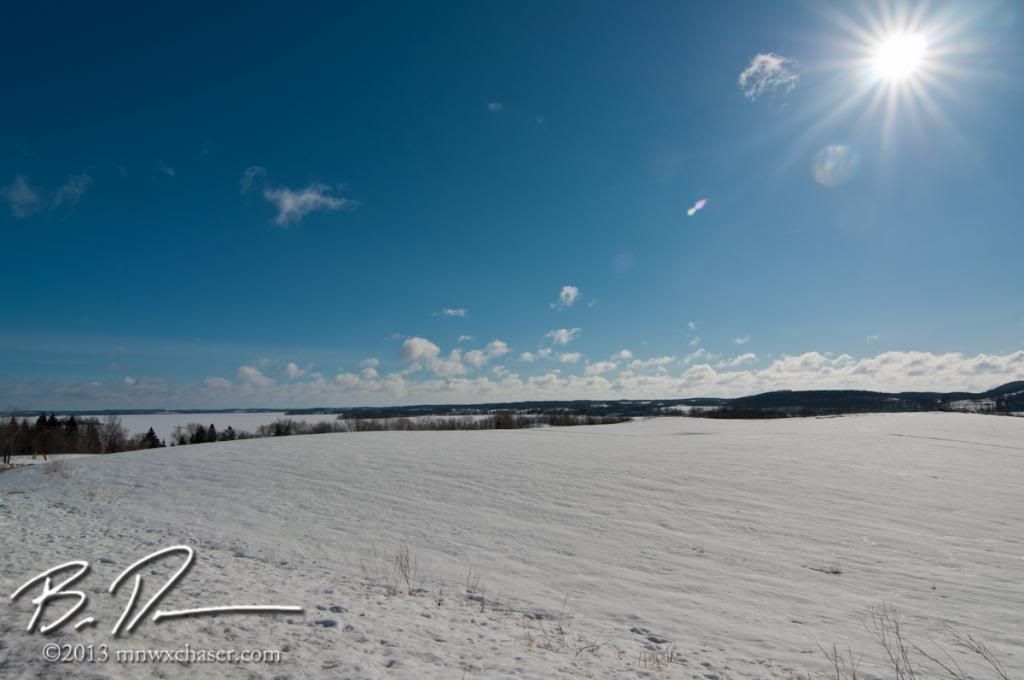 Easter found up heading "home" north of highway 210. This time to my mom's house in Fergus Falls. This pic taken Easter morning over Lake Lida shows how incredible the snow pack is hanging on up there. 2' constant pretty much everywhere. All this needs to melt, go south through the Ottertail and Pelican Rivers then west via the Ottertail to Breokenridge, MN where it will join the Bois de Sioux to form the Red River as it flows north. For Fargo and Grand Forks' sake, I hope the slow melt continues.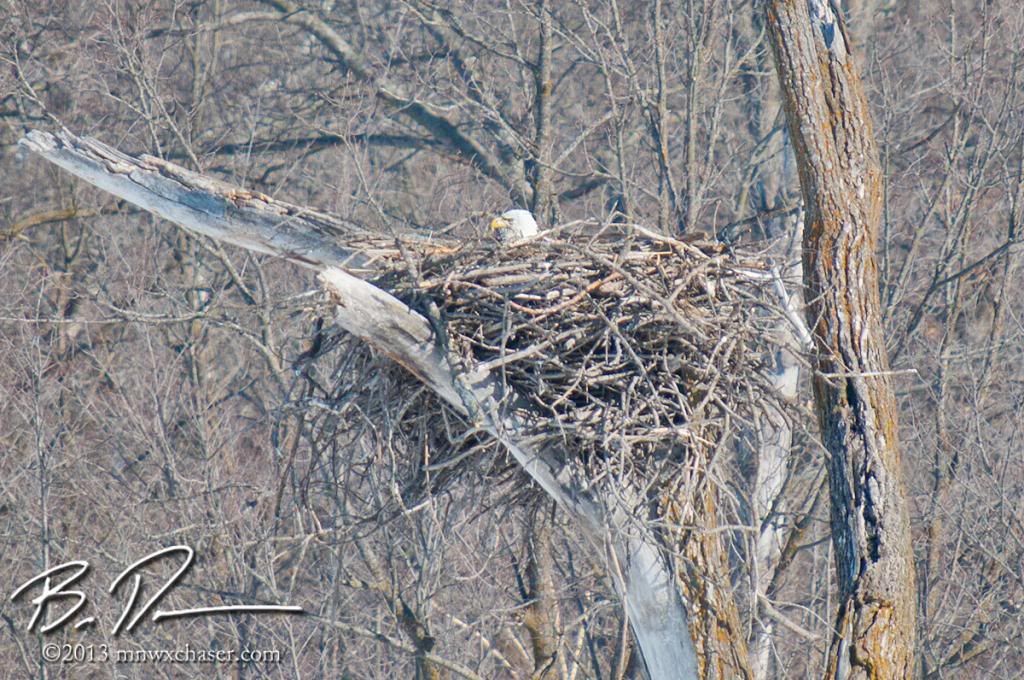 Crappy shot of a really cool nest near Pelican Rapids, MN. The 30 mph wind and harsh light made it tough. I will be back to this one later this spring!
I love old buildings. This one is east of Maplewood State Park and south of highway 108.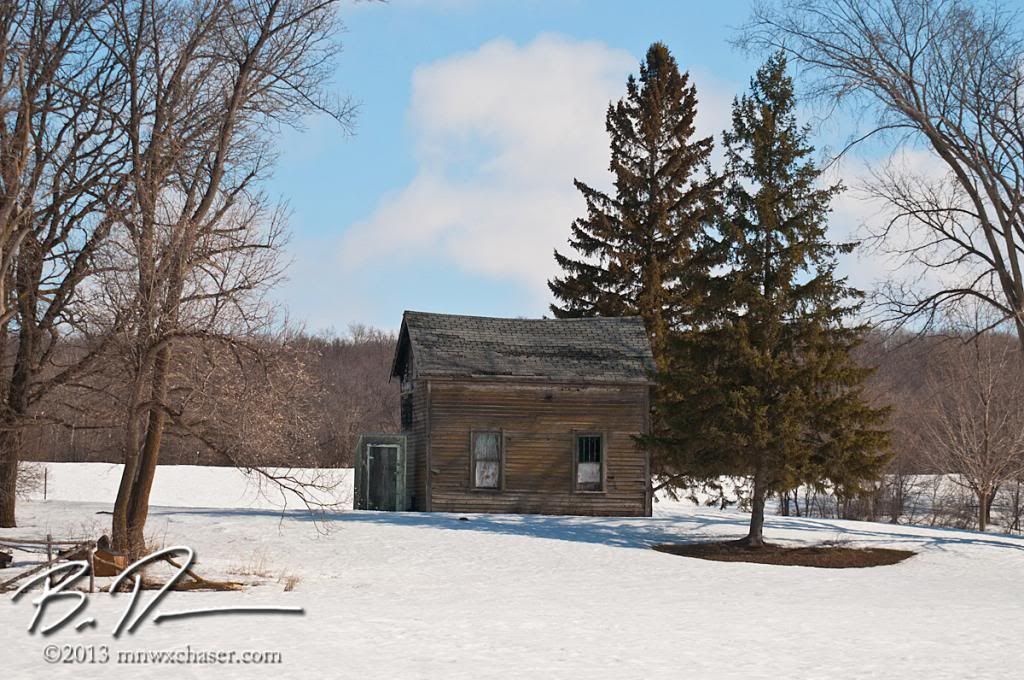 This one if north of West Lost Lake north of Underwood close to where the Ottertail River flows out of the lake.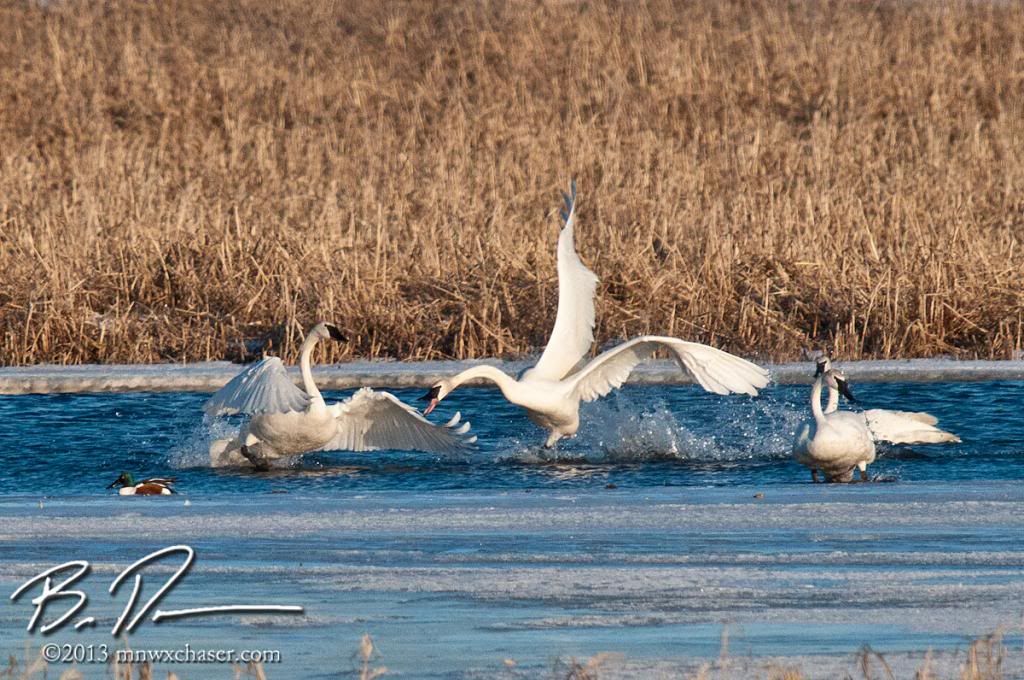 Swan fights. Part of the nesting season ritual up here. Taken 4 02 13 near my home.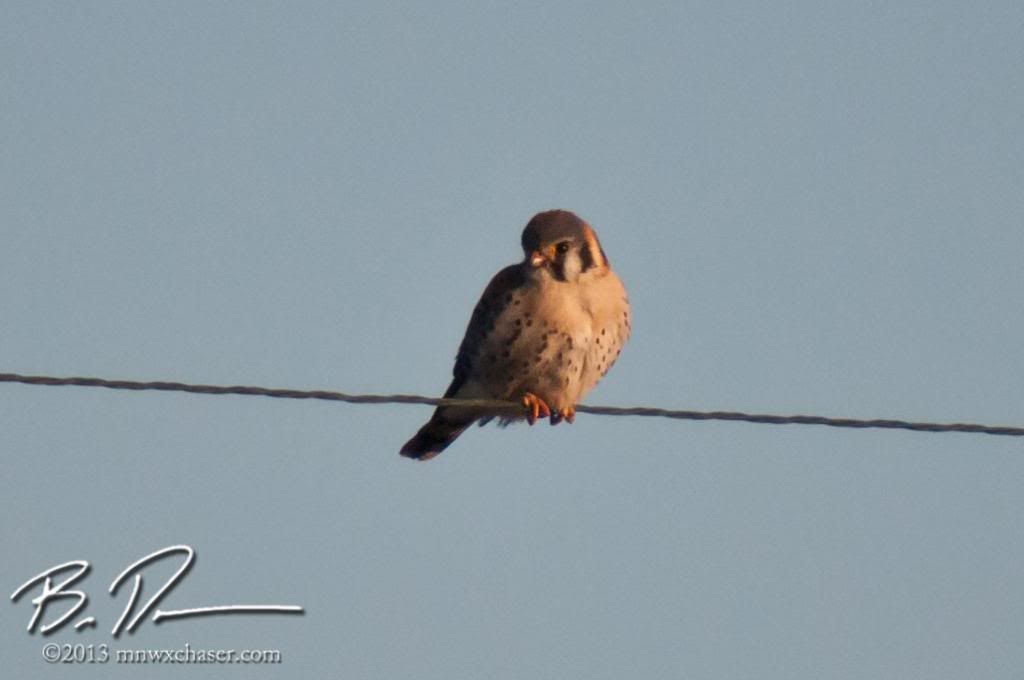 The coolest little falcons we have around here. The kestrel. Too bad he wasn't ripping a mouse apart for the camera.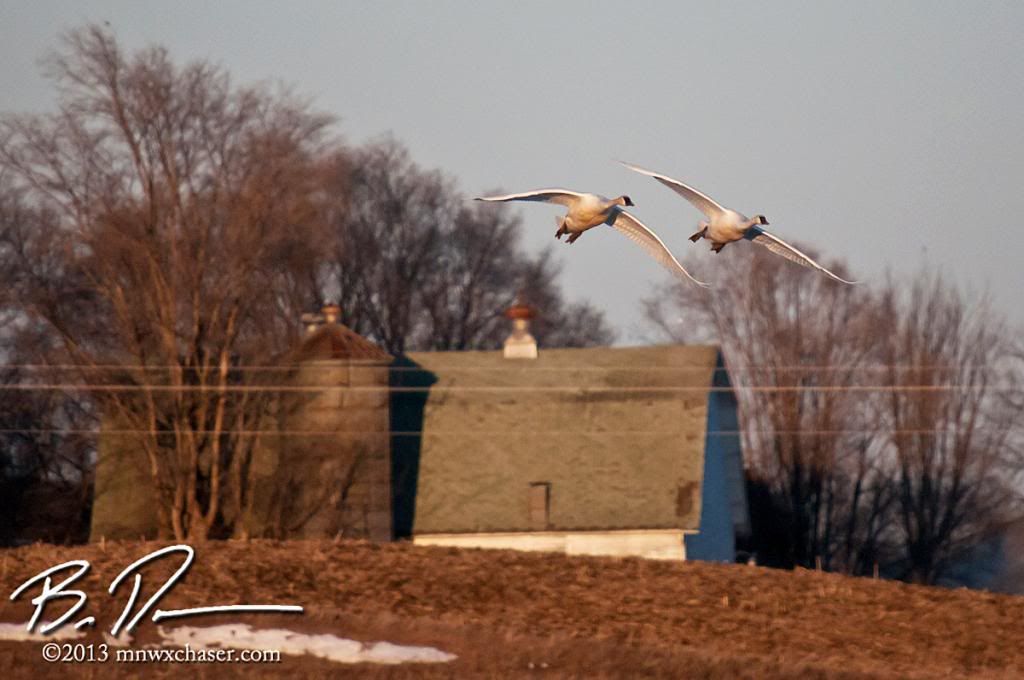 Golden hour swans. The sun was literally on the horizon behind me for this shot.
Not sure how I missed this one. It was pretty dark as this heron came in. My D300 usually is spot on even in low light. I dunno. You get the idea.
Have a great week and here is toast to being one day closer to chase season in the northern plains...whenever it finally starts.