A big thanks to Doug Hayes for inviting me to attend the Big Lake Fire Department's live training burn on April 6th! I wish I could have stayed for the entire event but Doug and his son, Levi, did a fantastic job! I left them my cameras to shoot with (if you can't trust your insurance guy with your stuff, who can you?) and by the time the burn was over, we amassed about 12 gigs worth of shots totaling over 700 images!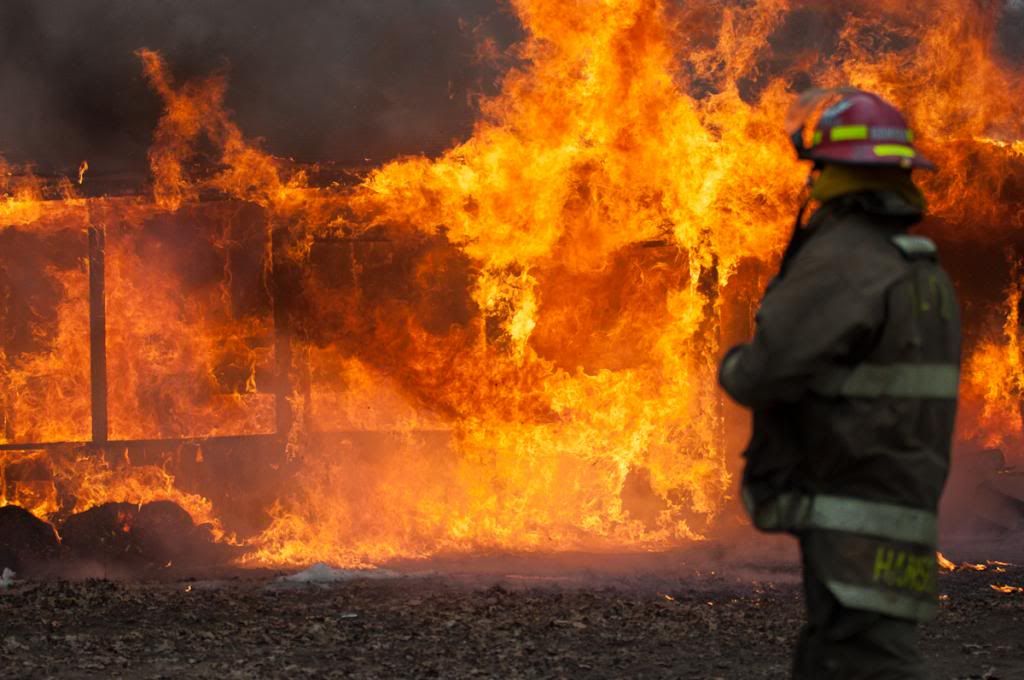 Check out my 63 pick of the pics myself, Doug, and Levi took HERE!
If you are a firefighter and would like a free high res digital file to have prints done, shoot me an email at
bill@mnwxchaser.com
and I'll get it to you!
The days are really getting longer now. Too bad the temperature is so slow to rise.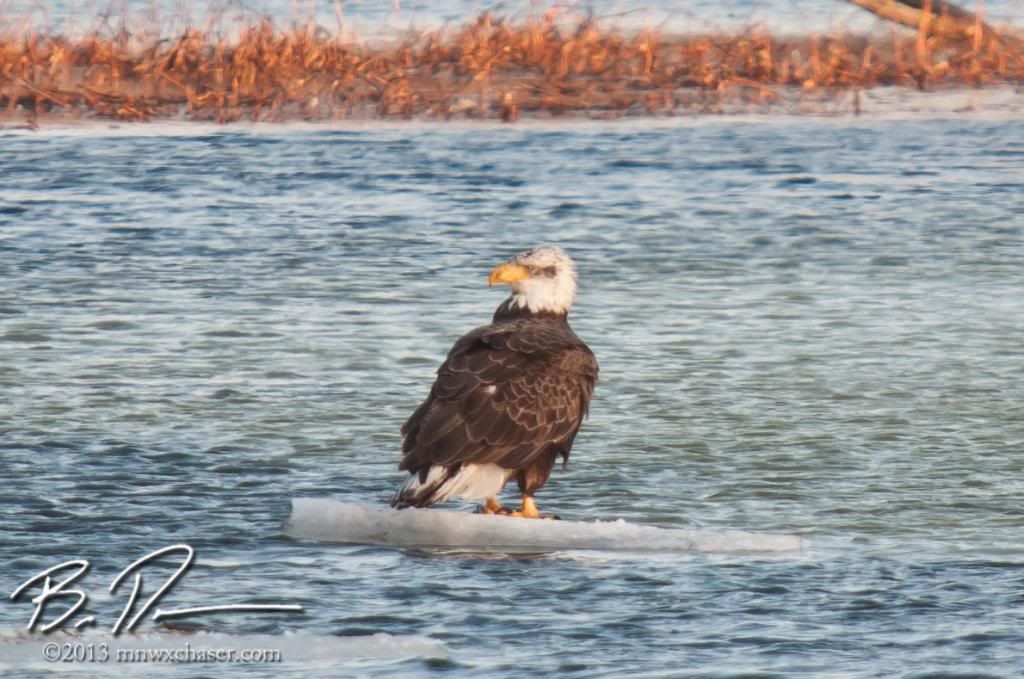 An eagle sitting on a floating chunk of ice on Mill Creek near my home.
The kestrels are back in full force! Tweety birds beware! These mini falcons are crazy efficient killers.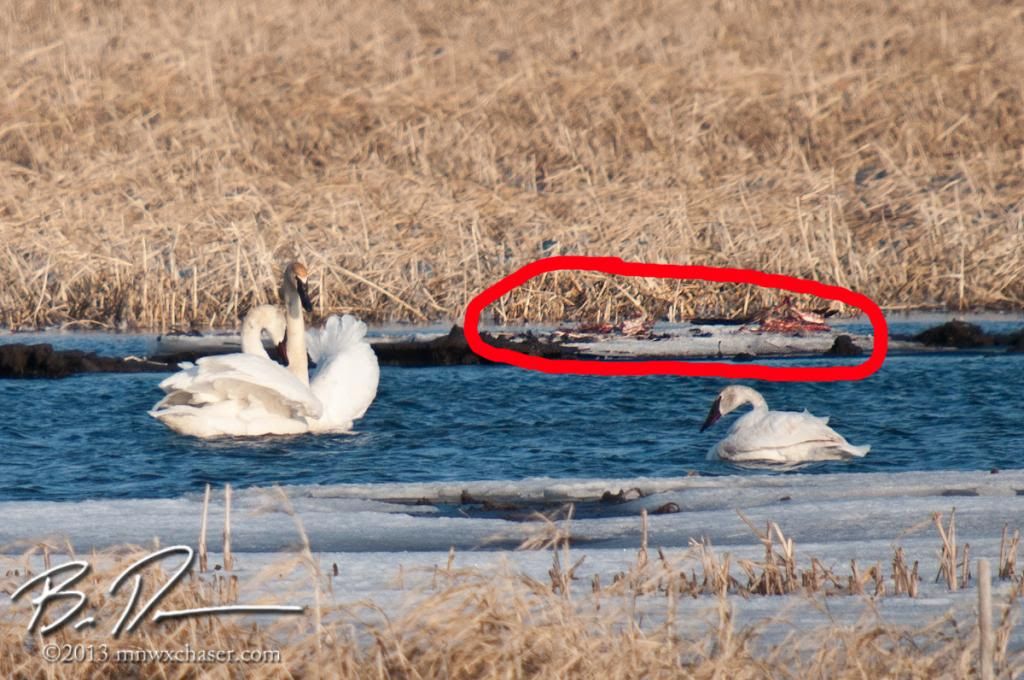 Someone needs to tell the eagles to clean up after themselves. Beautiful swans and the remains of whatever the eagles had eaten earlier.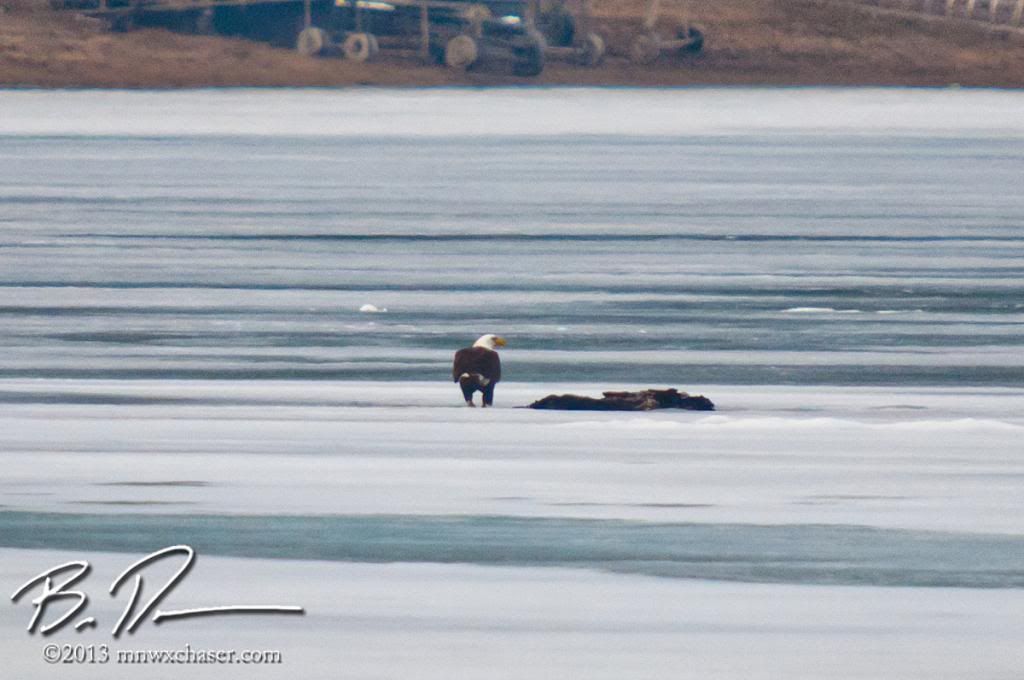 An eagle a LONG ways away. 500mm handheld and heavily cropped. Still trying to figure out what it was standing next to on the ice. Or what it may have been...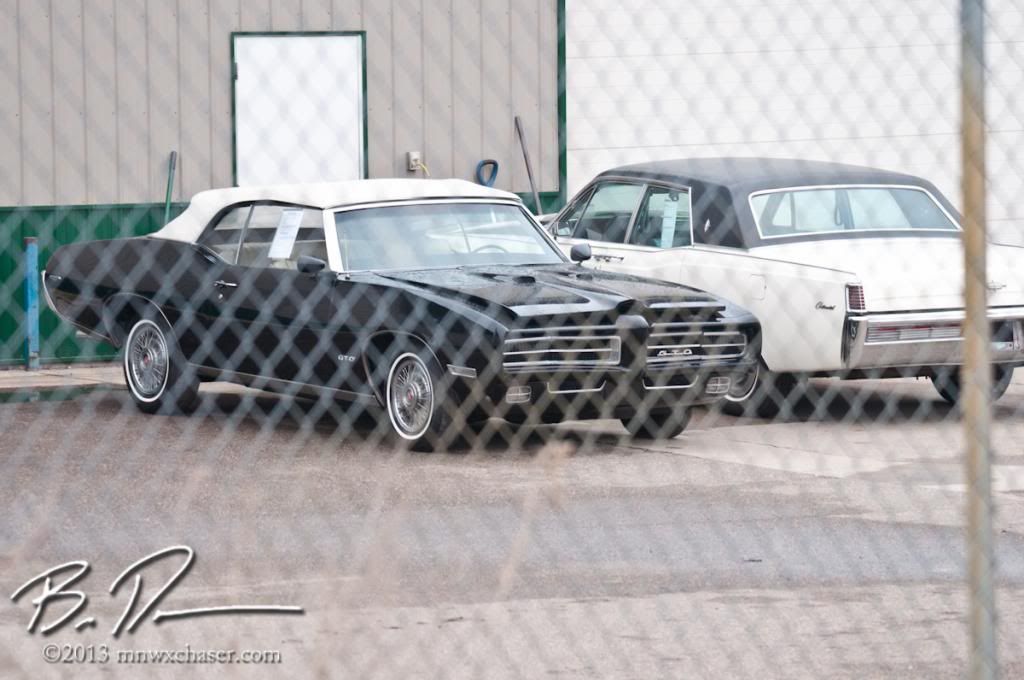 Not wildlife...but reminded me of a high school buddy, Todd "Speedy" Peterson who had one. Good times...good times.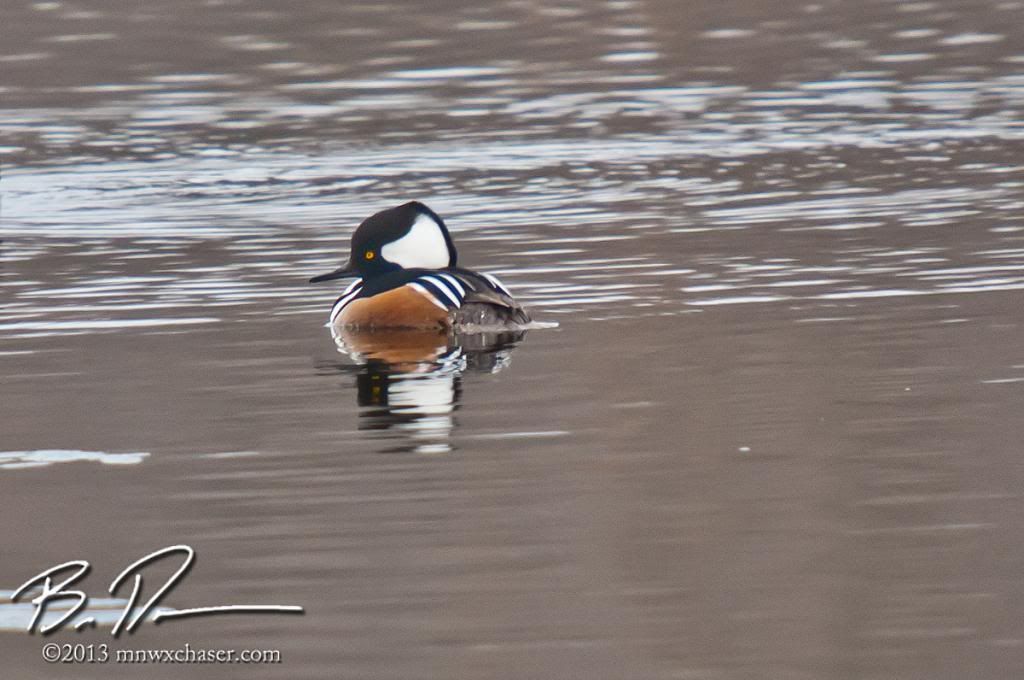 Mergansers are anywhere open water can be found....which isn't much yet.
This shot is kind of ironic. Deer in front of a deer stand. Right place, wrong season. For the hunter.
Melinda spotted this otter on our Saturday evening drive. Up one hole and down another through the ice.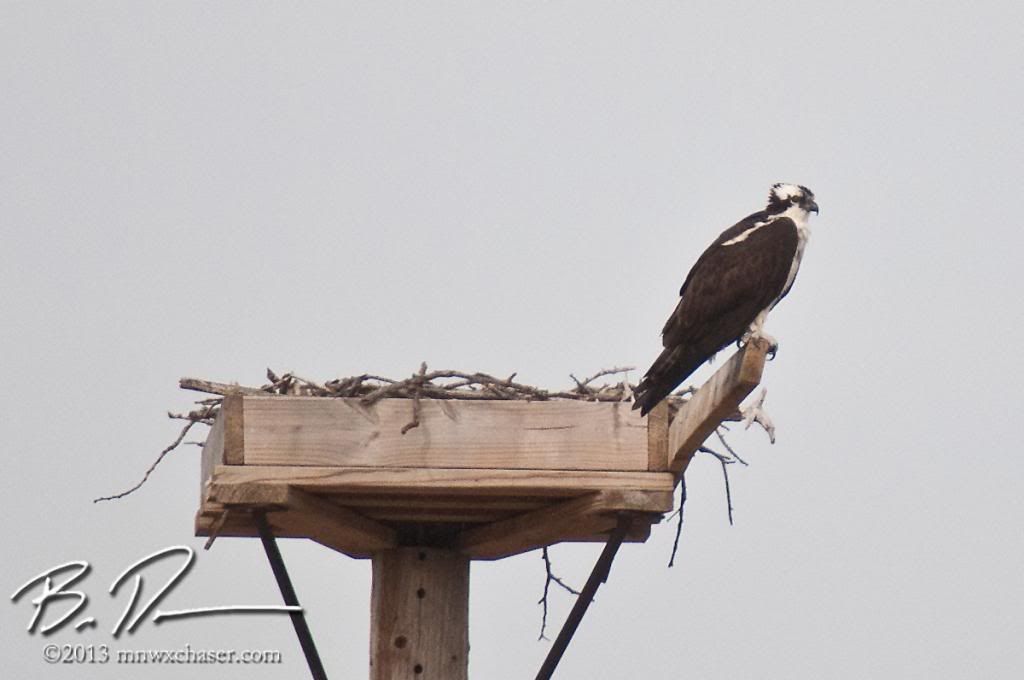 A sign someone is optimistic the ice will eventually leave this year. An osprey. The reason I mention the ice again is these guys eat only fish. When dinner is still under 2 feet of ice, times are going to be tough for a couple of weeks at least.
As you may have noticed the new banner at the top of the page,
Midland USA
has "sponsored" me for the 2013 chase season. I say sponsored as in providing me with one of their XTC300 HD cams to use this year. More on this later as I will be devoting a blog entry to this opportunity!
Until then, I will continue to wait for the snow and ice to leave and the convective season to really get rolling up here in the north. All indications point to a very active May and June as the jet shifts north!