Desperate to the point I am chasing set-ups I wouldn't normally even consider. Don't get me wrong. I love playing for the needle in the haystack but the needle and the haystack both needs to be probable or at least better than 50% possible to pique my interest in driving 500 miles in hopes it might thunder and lightning. I need to get back to that mentality and let 2013 go and think back to how great 2012 was. Wow, did I just say that? I did.
After the Clark county SD tornado on June 21st, things have pretty much gone in the crapper.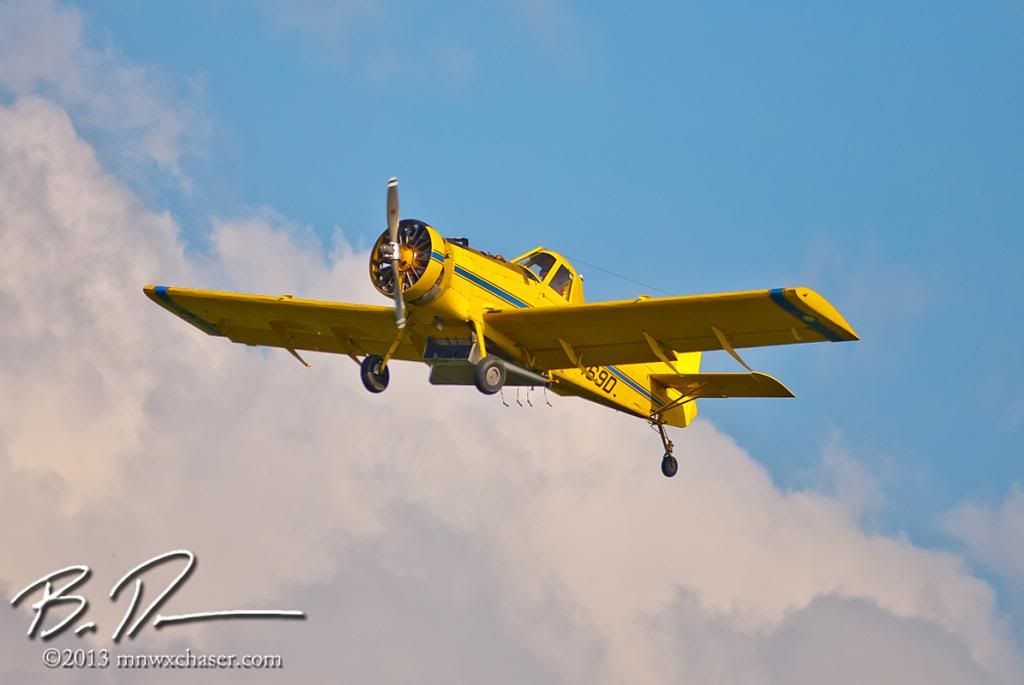 Cullen and I busted in southwest Minnesota on the 22nd. At least we salvaged the trip via his love of flying (yes, my 15 year old son is a pilot) by watching a crop sprayer working.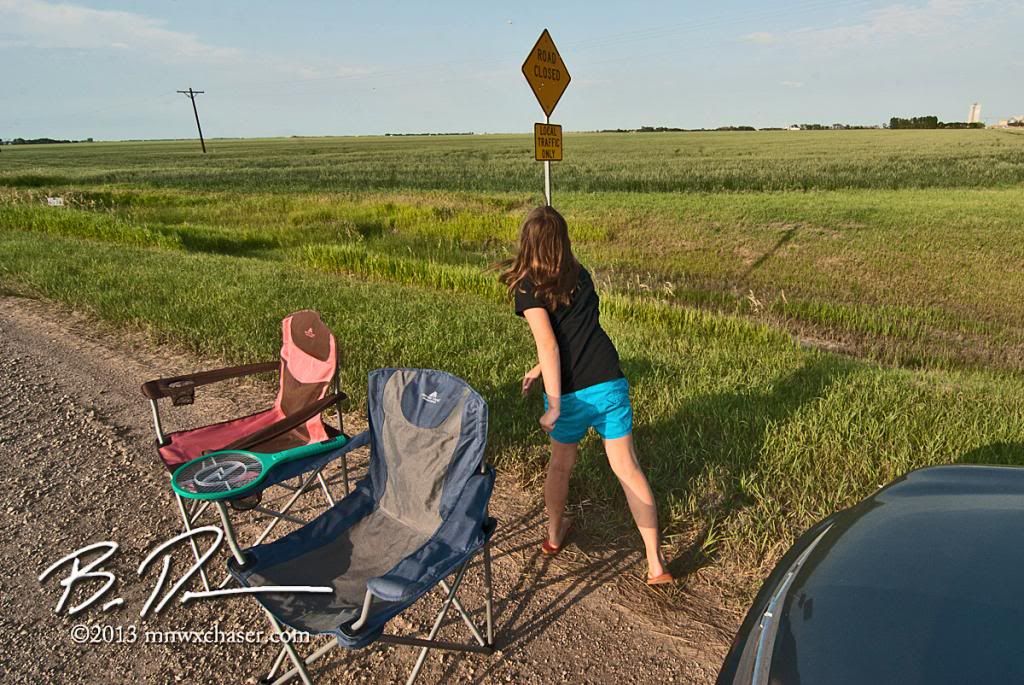 Cailyn and I busted July 5th out in eastern North Dakota. At least she is hitting 4 out of 6 most the time on the age-old chaser pastime of "hit the sign with a rock".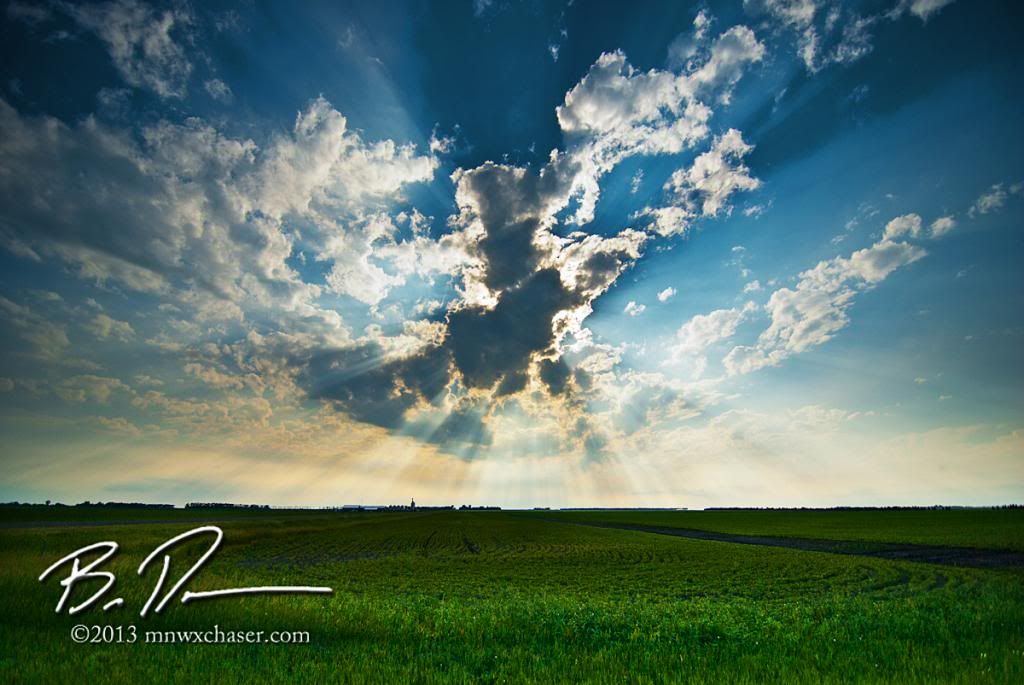 I'll take busting in ND over IA any day. ND smells better. Seriously. Something about the smell of grain as compared to hogs. Just sayin".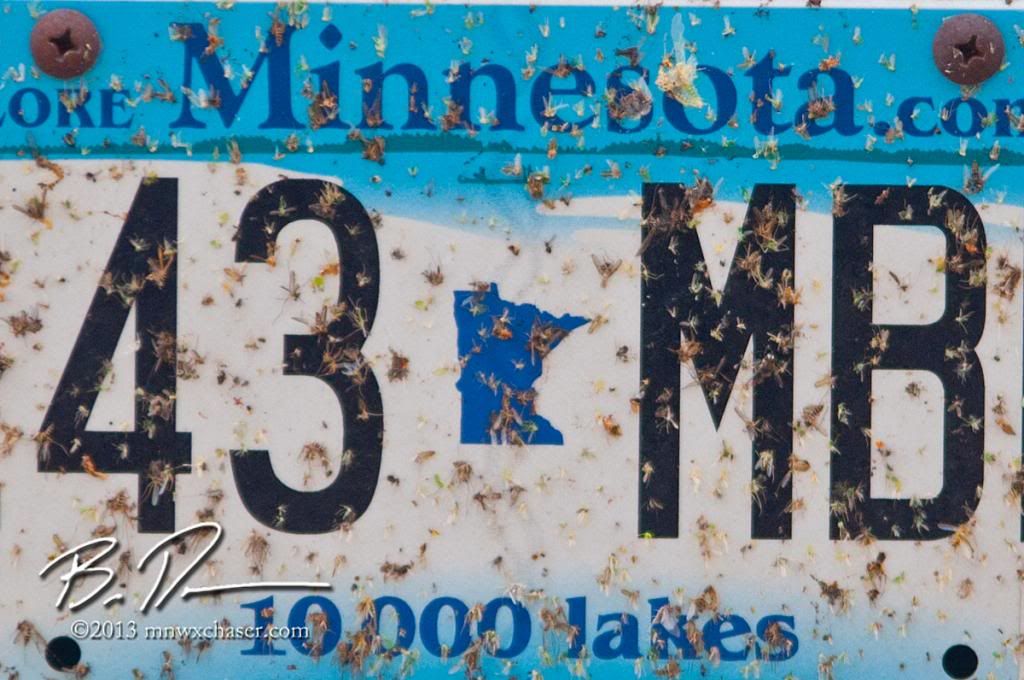 The bugs are doing well though...as evidenced by my license plate after the trip back from my mom's place on Saturday night.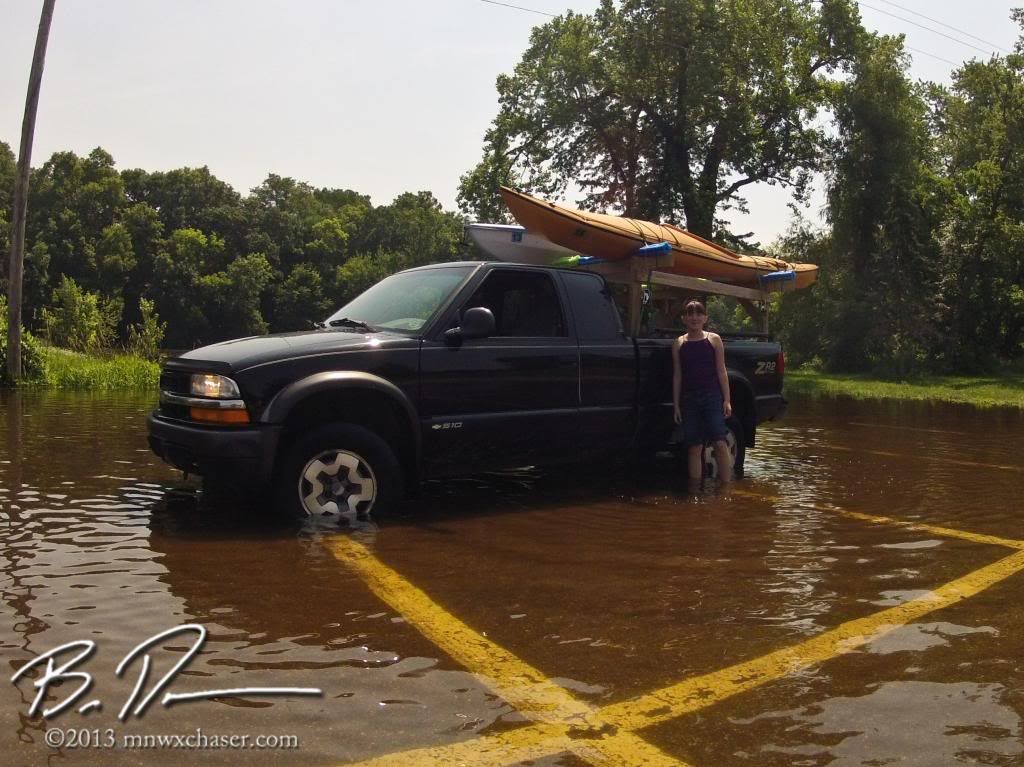 Can't even get out to kayak. With all the rain and not much thunder, the rivers are high and fast. Can't even find a place to park out of the water in some spots.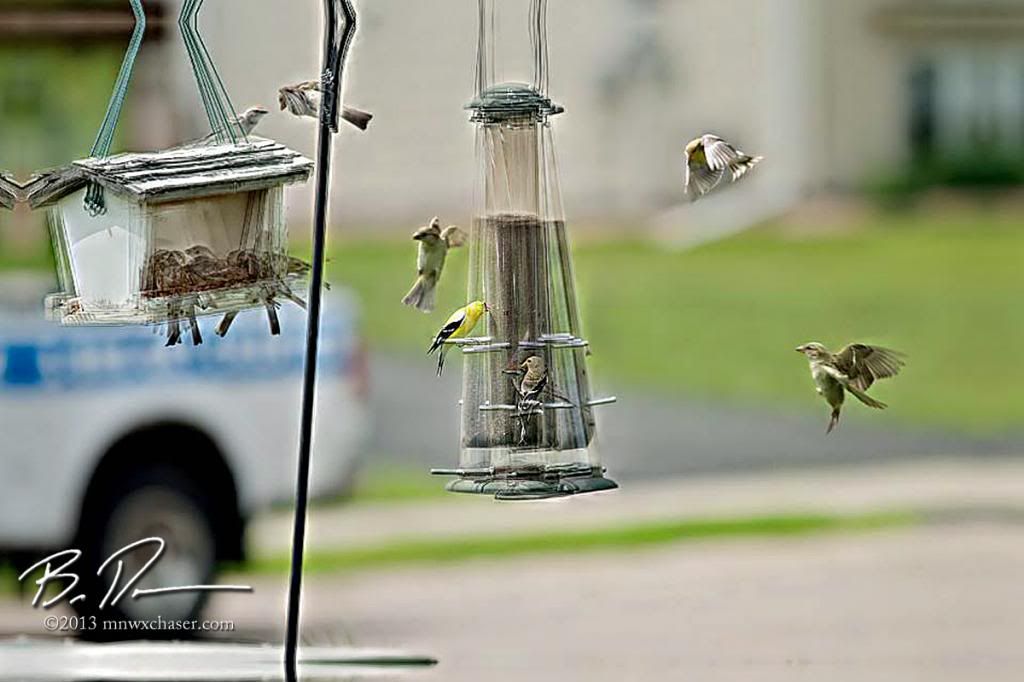 Boredom = my chance to play around with composites again. The birds at our feeder have been happy to oblige.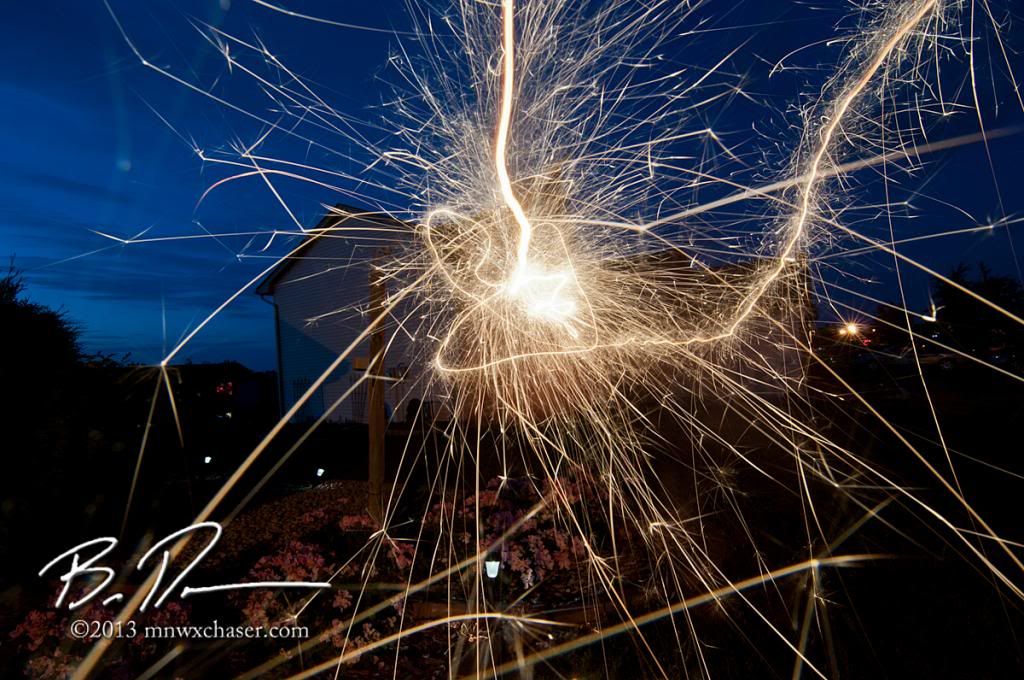 And the chance to play around with light painting. More on this later this week.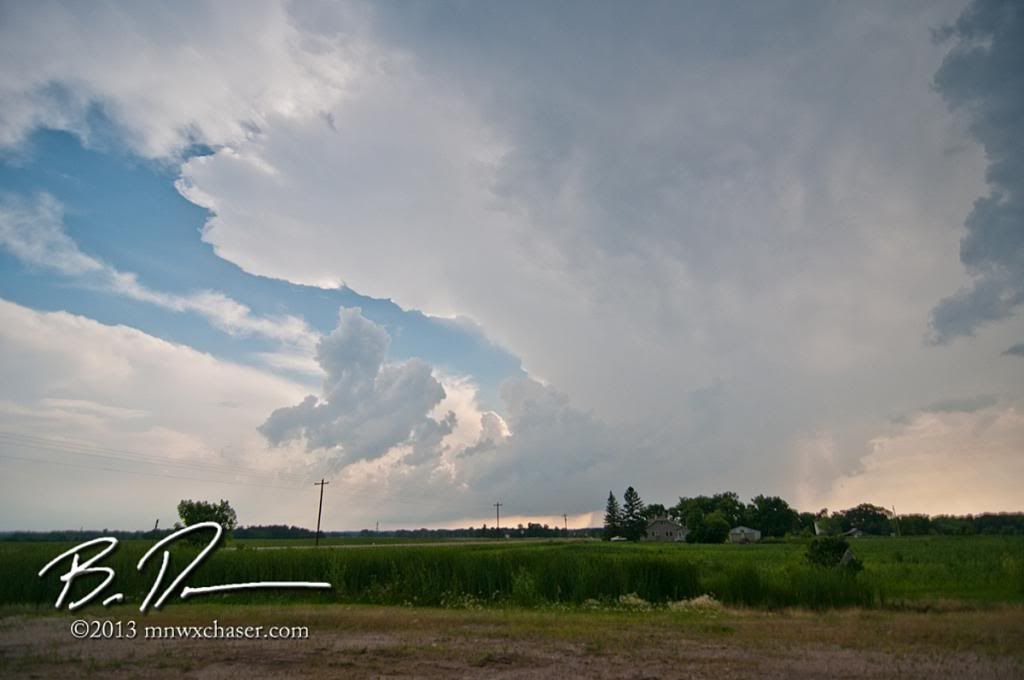 Lordy! What is this? Never mind, it didn't sustain even 30 minutes. 20 kts of sheer will do that for you. July 7th.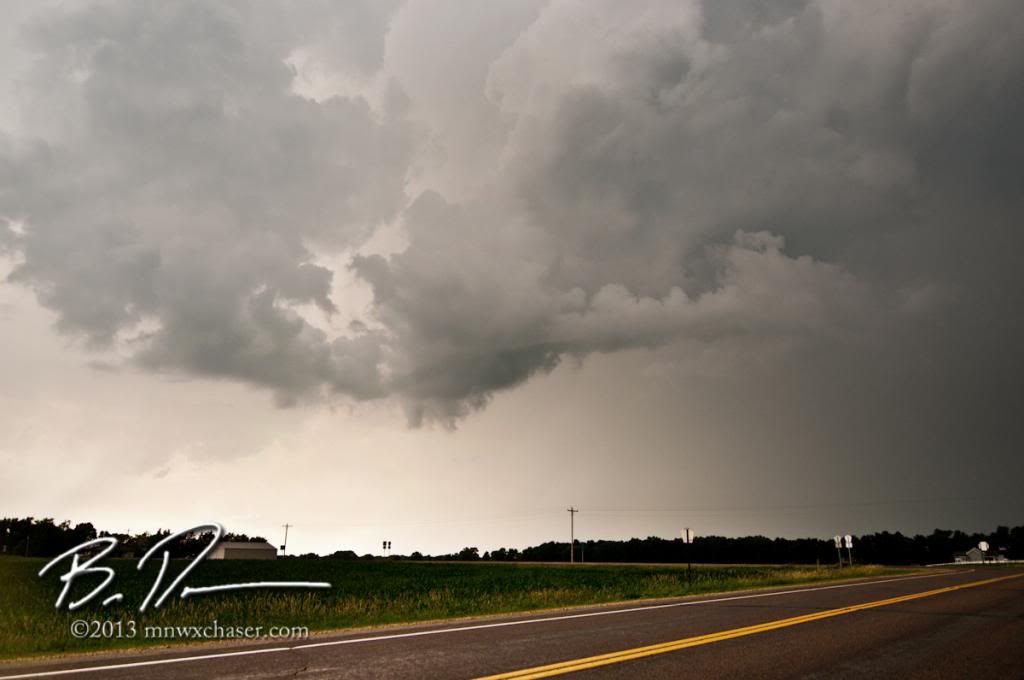 Not a wall cloud! It's what is left of the base!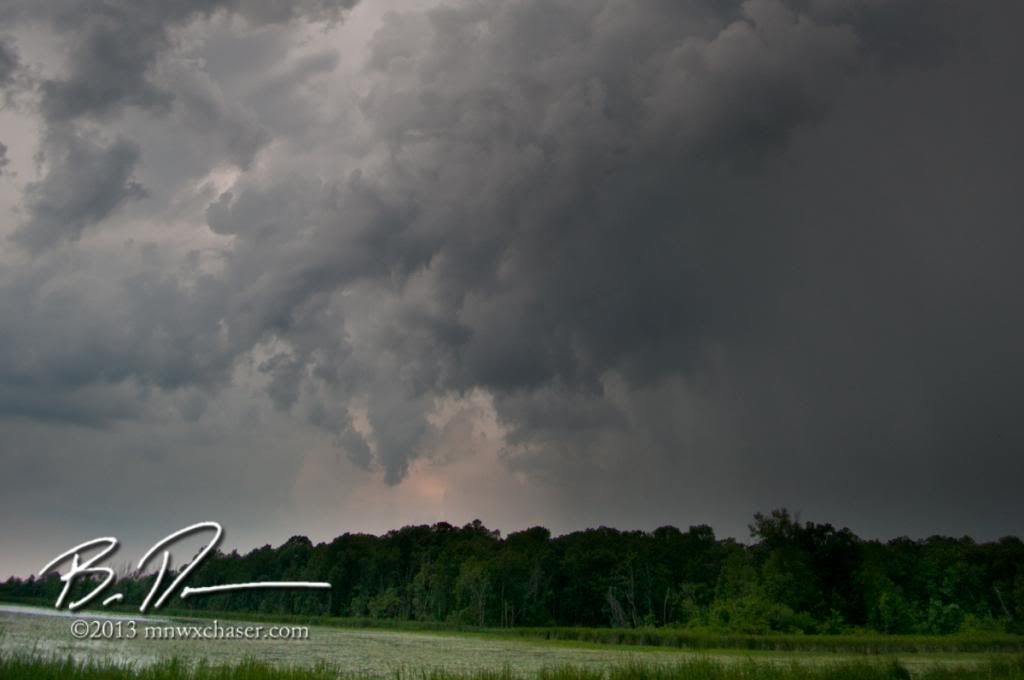 Pointy thing. Not a funnel. Just another dying base. Unless you are in ND I guess. Then it is a tornado. July 7th.
At this point I would take an MCS for a night time lightning shoot. All the hype of the 9th (by 2013 standards) looks like it will not amount to much. Hope the cold front slows down and the morning crap clears out quickly, I need a convective fix again.