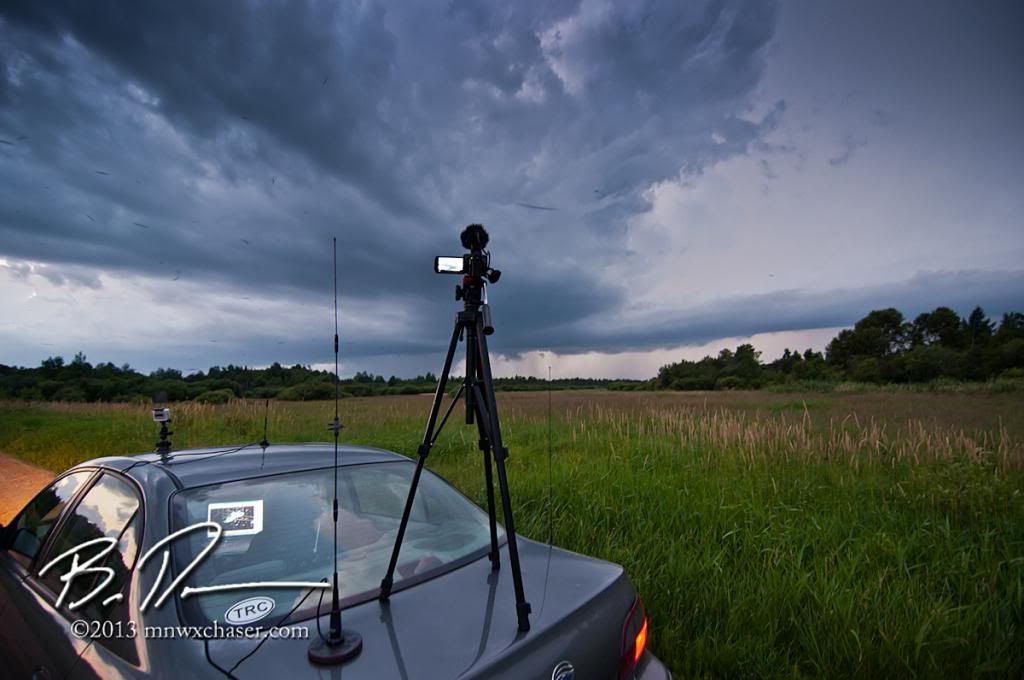 July 18th featured a cold front sagging across north central Minnesota. The SPC went as far as issuing a MDT risk for the possibility of a night time wind event. It never materialized but there was a brief period where the storms looked cool.
More images can be seen on the website by clicking HERE
.
The night of the 19th was purely northwest flow with a little instability. After the long haul into the trees on the 18th, it was nice to have a little back yarder. Yeah, it wasn't severe but when you are Jonesing for any kind of a storm in 2013, I'll take it.
More images from the 19th can be seen HERE!