Time to get caught up again on the blog!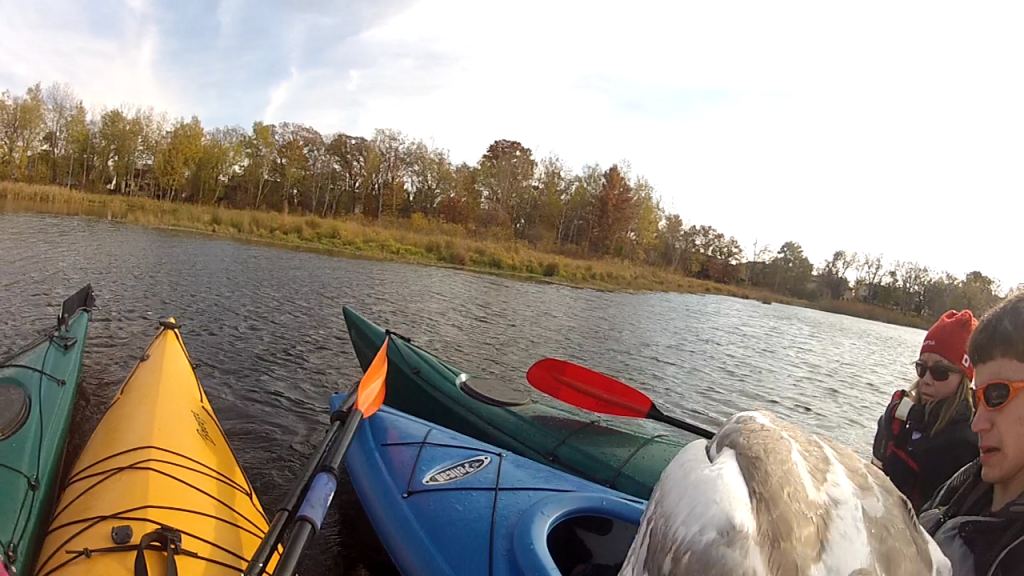 Still mopping up the injured swans before total freeze up hits. On November 3rd Cullen and I headed over to Zimmerman in east central Minnesota on November third to catch a cygnet with some bad flight feathers.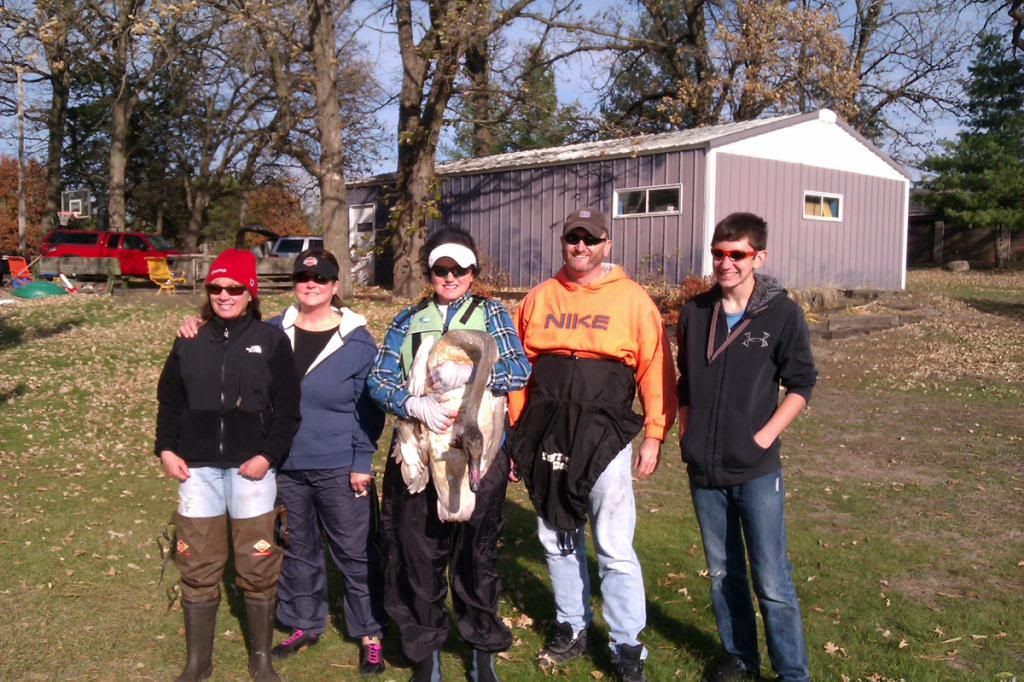 Our capture crew. Not bad as we usually have them done in about 20 minutes.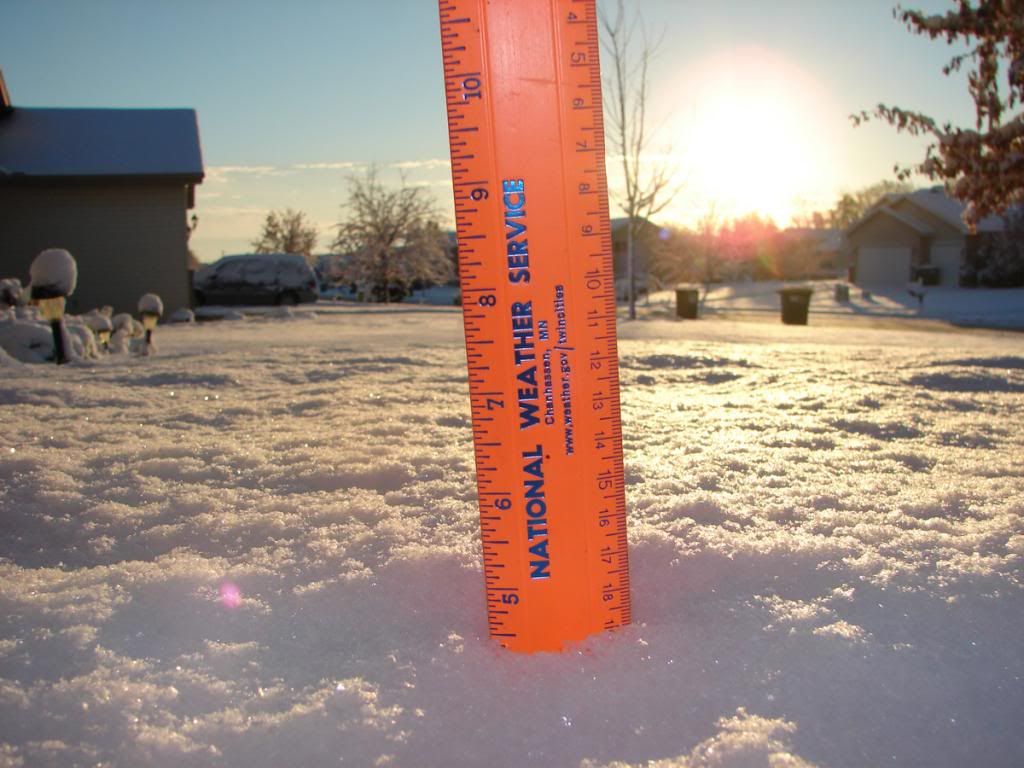 November 5th brought us our first decent snow of the year. This was taken the morning of the 6th.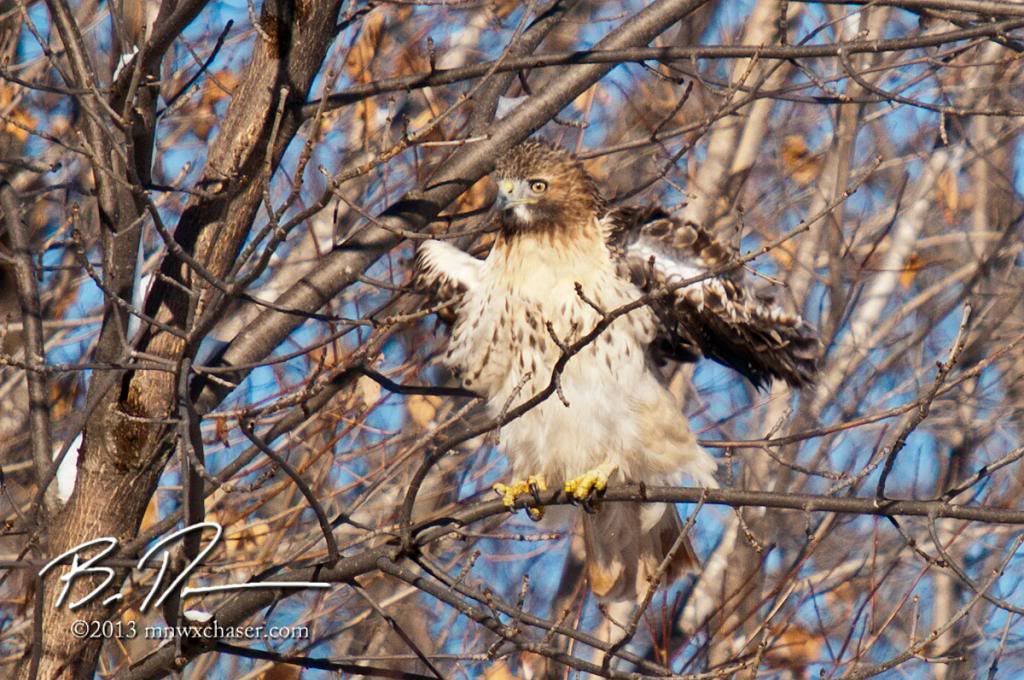 The hawks made a pretty good push south of the 6th also with a lot of red tails in the area.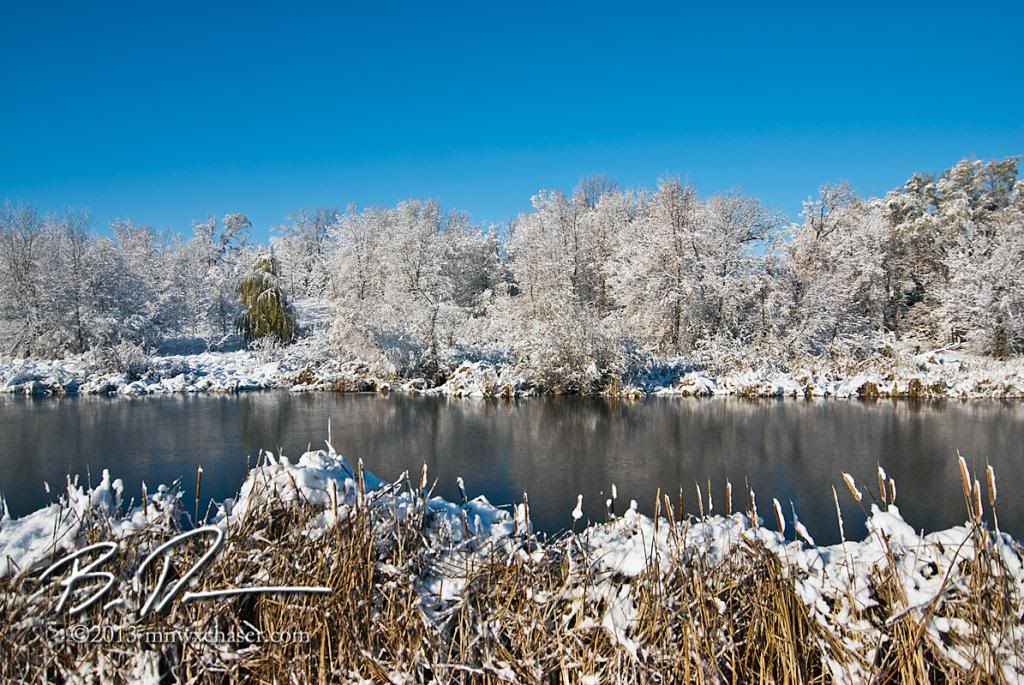 The morning of the 6th was pretty....but it didn't last as all the snow melted off within a few days and we've actually had some days with highs around 50 again.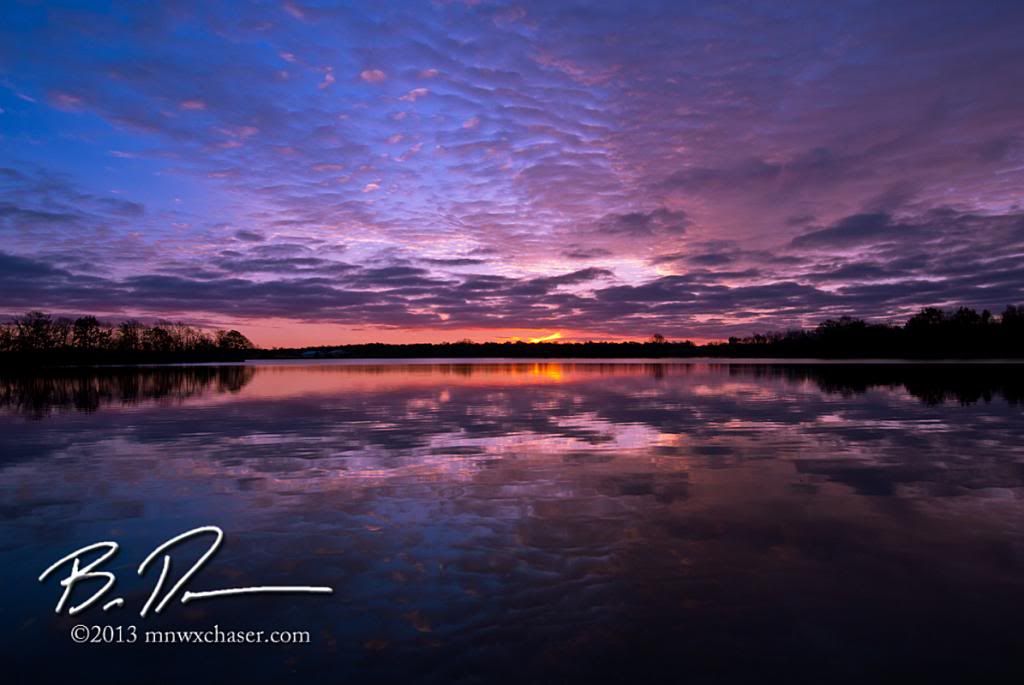 I'm trying to take advantage of the nice mornings to get out and do some sunrise shoots. My chaser / photo buddy,
Paul Hadfield
, often inspires me to get out and shoot and he did it again. So the morning of the 10th I was up and out the door well before first light.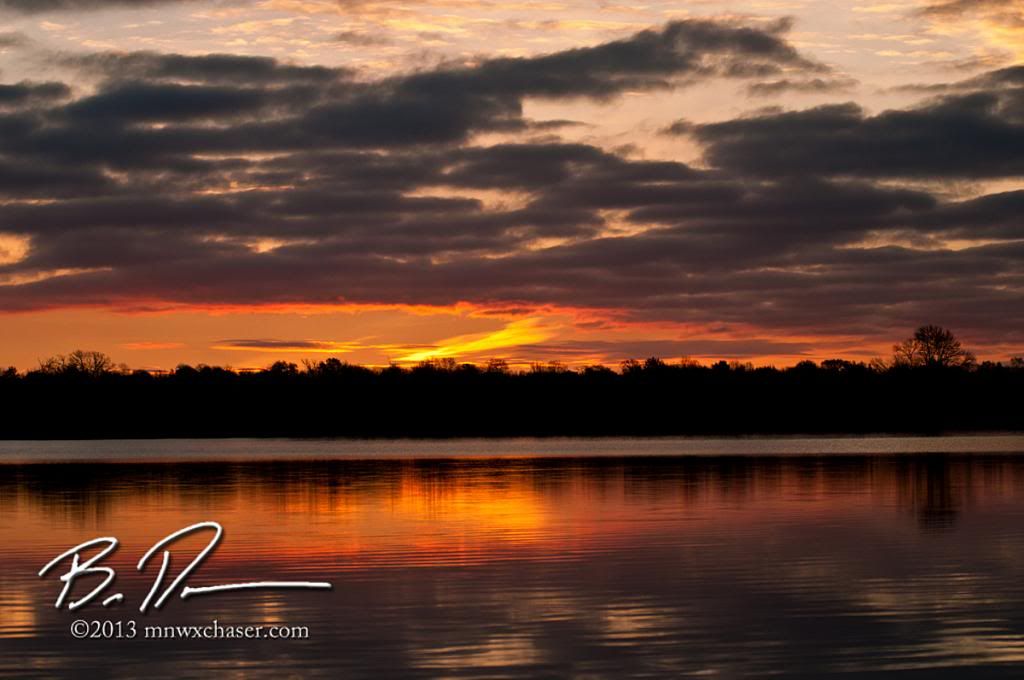 It was totally worth it. One thing to keep in mind is the camera sees light your eye can't and the best colors are often while your brain thinks it is still dark out.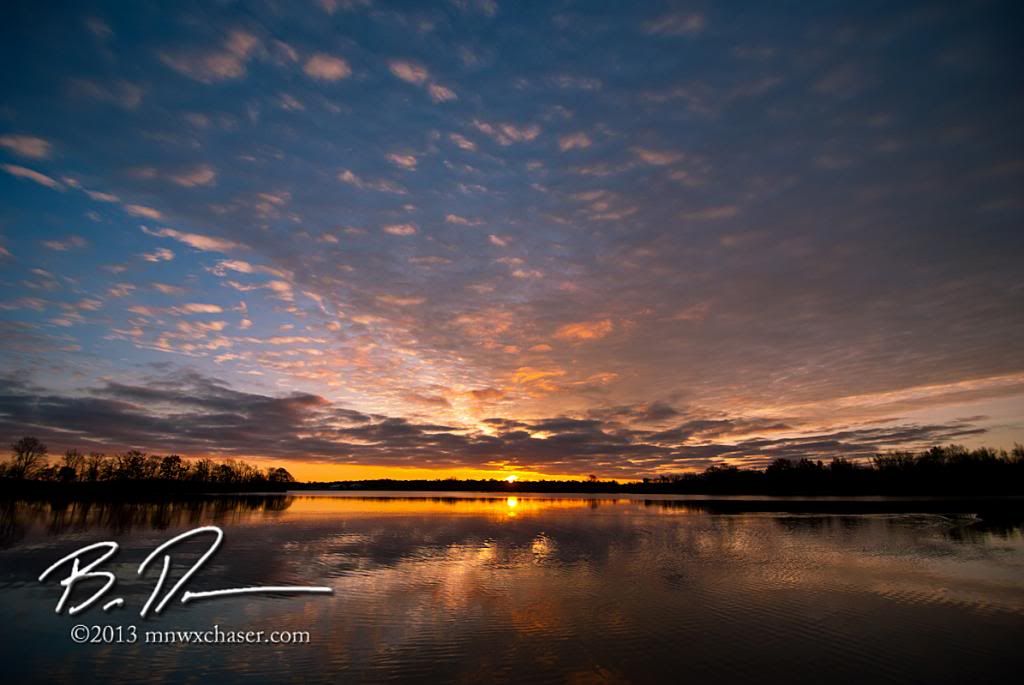 Pelican Lake a few miles to the east of our home.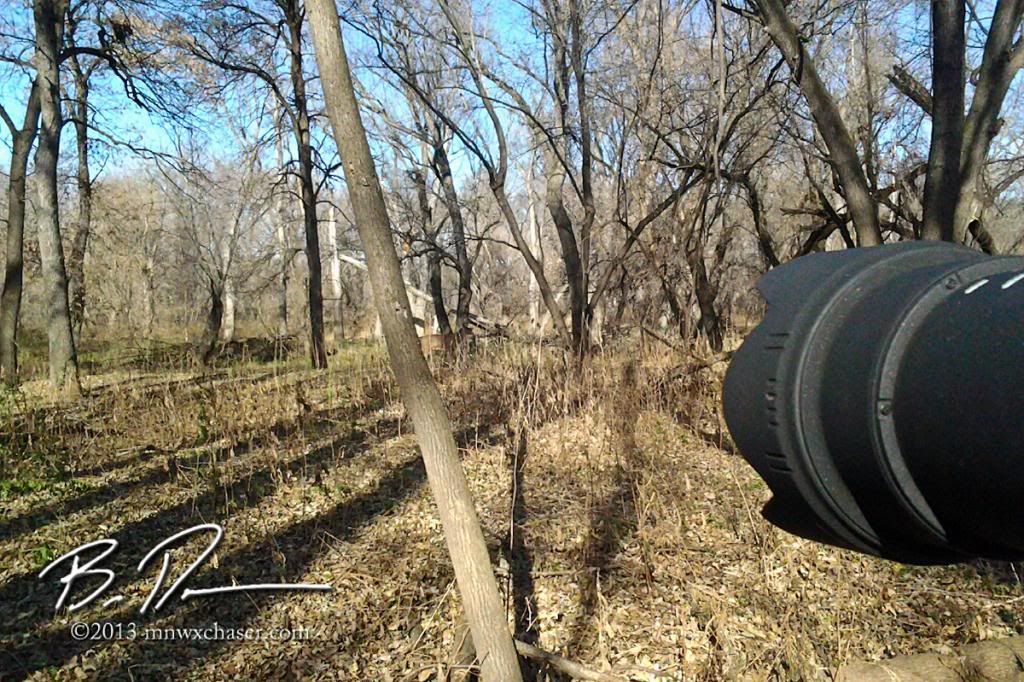 November 11th was the traditional "go hiking for my birthday day". I tried something new as I used the Midland XTC cam mounted on the side of my head for a camera-cam view. The video is really weird as it is like a first person view in a video game. I'll get it posted at some point when I feel like editing this winter.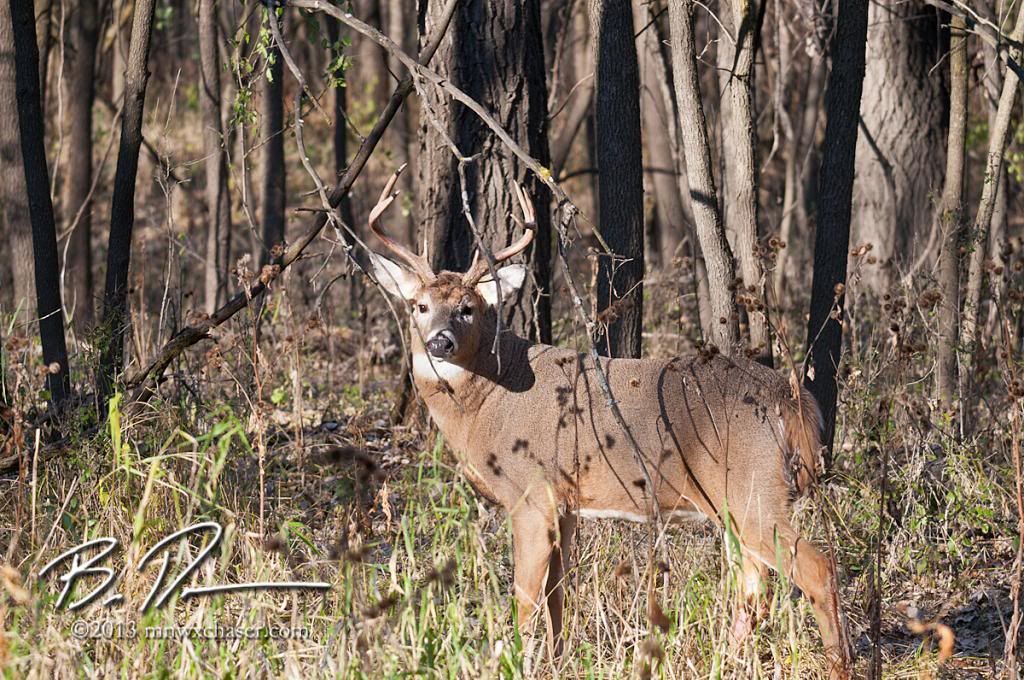 The deer cooperated again.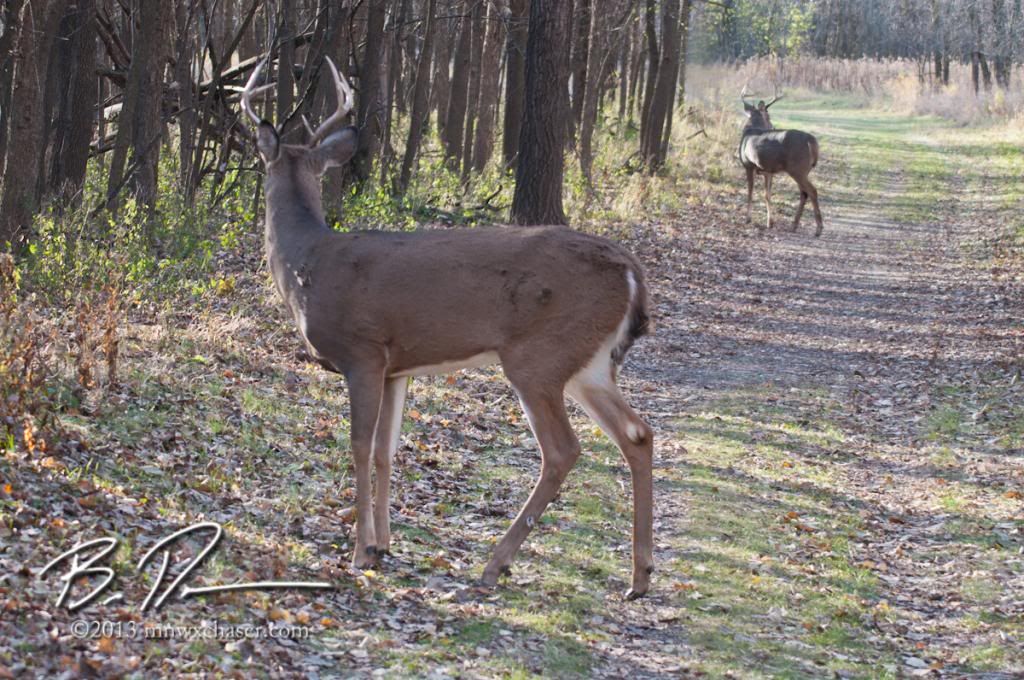 It was cool in the morning with temps in the mid 20's and windchills in the single digits above zero.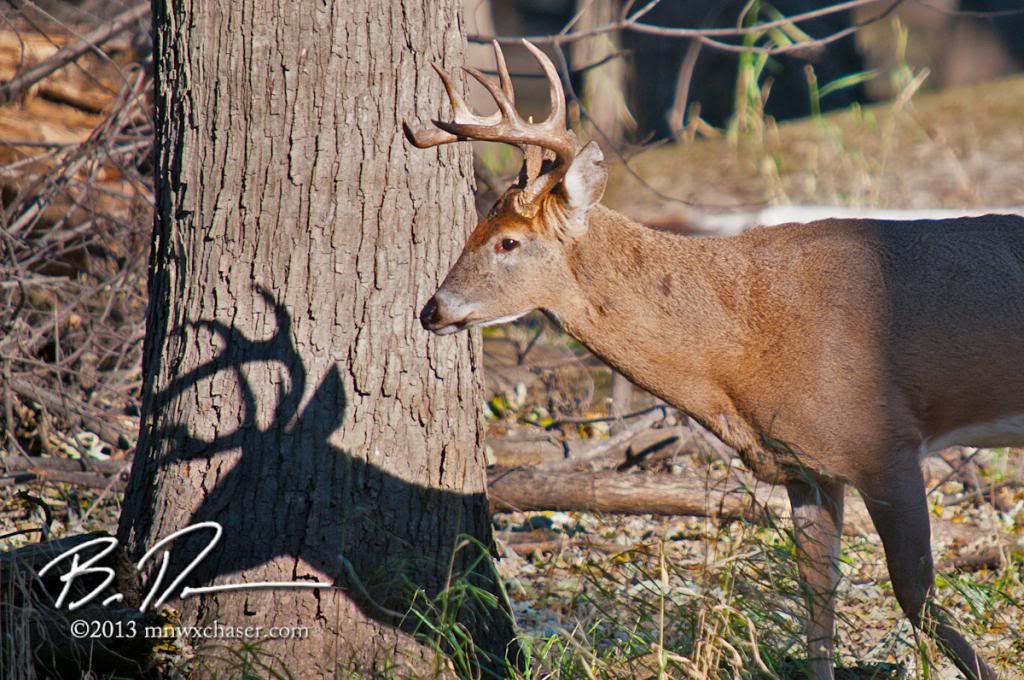 The light even cooperated at times....a rarity for mid November up here as it is usually cloudy.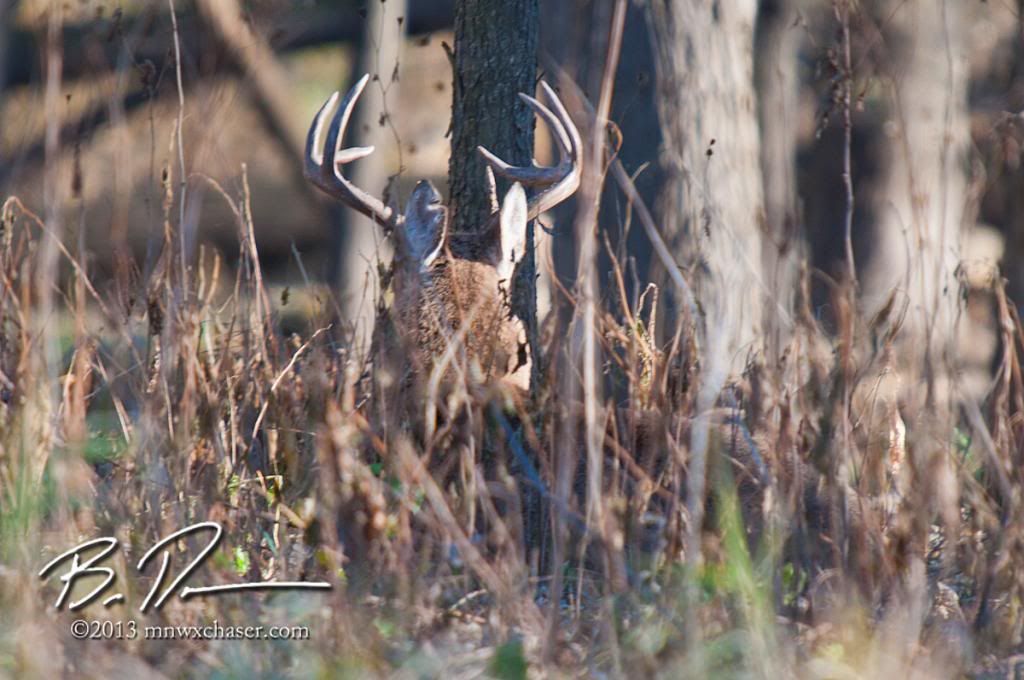 Time to head home.
...but not before one last shot of one of the boys showing off.