Well, it was supposed to be an outing looking for great grey owls since we were at the in laws near Grand Rapids. We did see a great grey but never got a photo. The plan was to go into northern Aitkin county and check some of the big tamarack swamps. On Saturday morning it was very foggy out ahead of an approaching arctic cold front. As we headed past Hill City into the first swamp, Cullen spotted an owl hanging out in the top of a tamarack.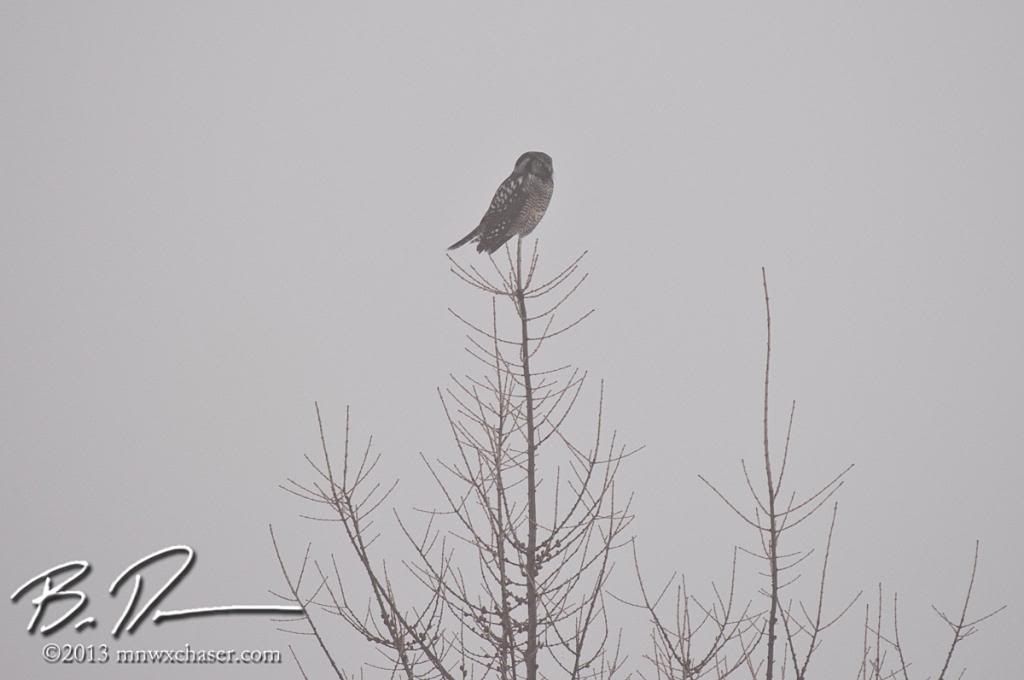 Closer inspection revealed the bird to be a Northern Hawk Owl!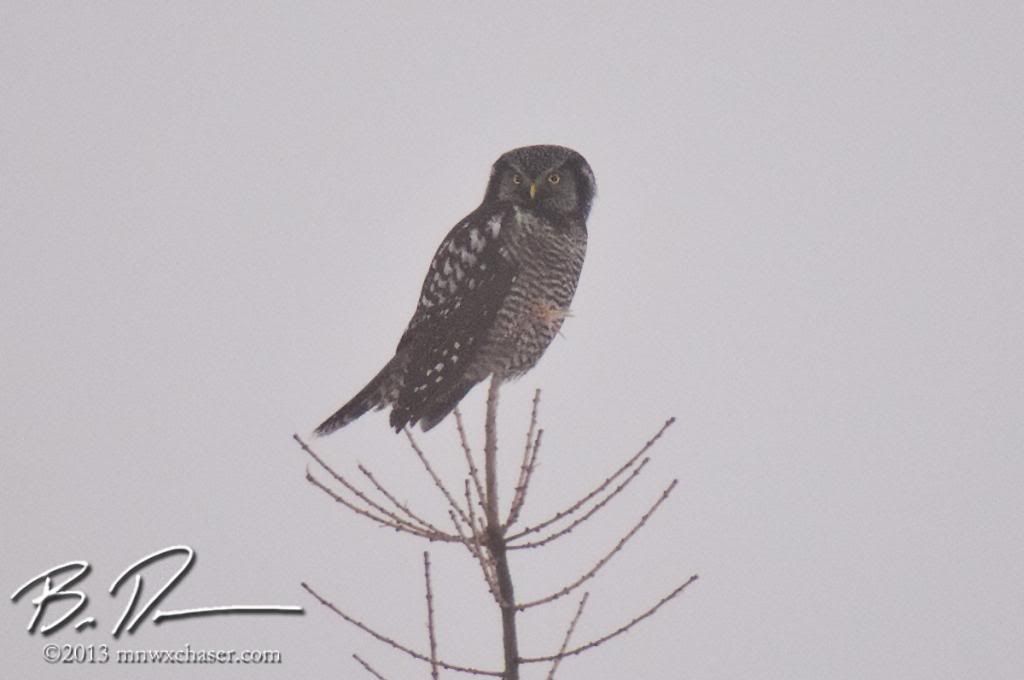 I'm not one to pressure a bird by hanging around long so after snapping a few images, we left the owl to go about it's business. OK, mini rant time. One thing which PISSES ME OFF to no end is photographers who get so close they make the bird move. I know, I know, I bitch about this every year. And, I'll continue to do so. Energy is a precious commodity during the winter months and needs to be conserved for hunting and staying warm. So, if you have some bearded a-hole going off on you for walking up on that eagle or snowy just to get a photo and it flies away, I warned you. Odds are you will make in on here as an image in a blog entry lol. Well, maybe not "lol". You get the point.
Anyhow, we did see a great grey but by the time I spotted it, Cullen hit the brakes and came to a controlled stop from about 30 mph and began to back up. I am a HUGE advocate of shooting from inside the vehicle whenever possible. *It doesn't stress out the wildlife as much as a human on foot* About the time we rolled back to where the owl was, it crossed the road directly behind the vehicle and went into the trees on the south side of the road far enough where it was only a silhouette. No photo, but it was still fun for us to see. If our schedule allows it and we head back "home" to visit family, I'll be taking a swing through there in hope of finding a cooperative subject.
Here are some other images from the day.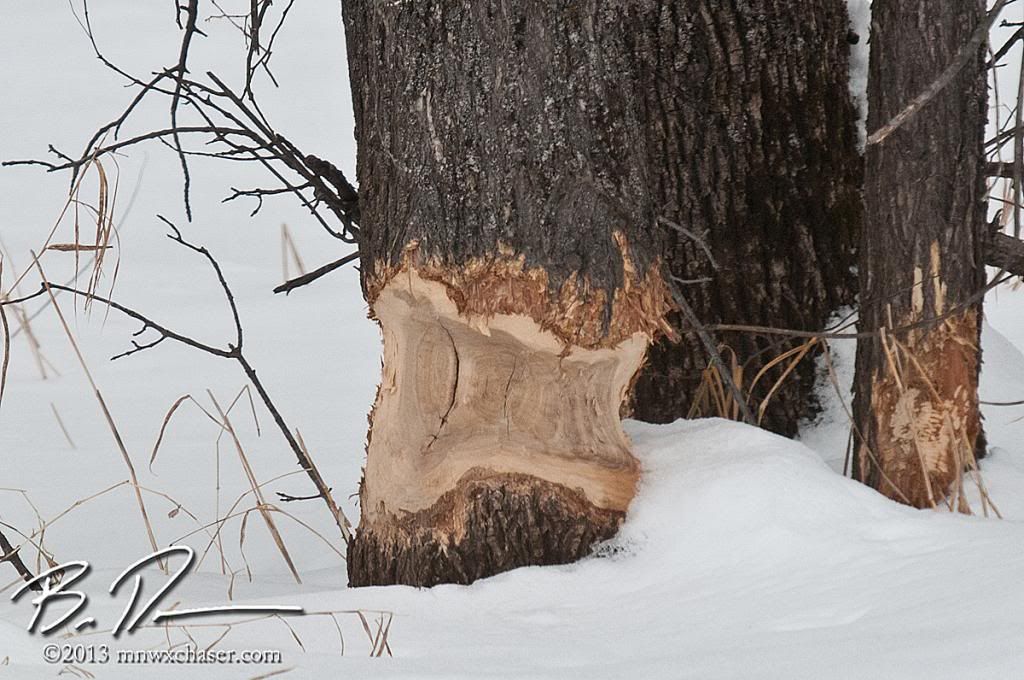 Unfinished business. A beaver didn't quite get the job done on a tree deep in the Moose Willow WMA near Hill City.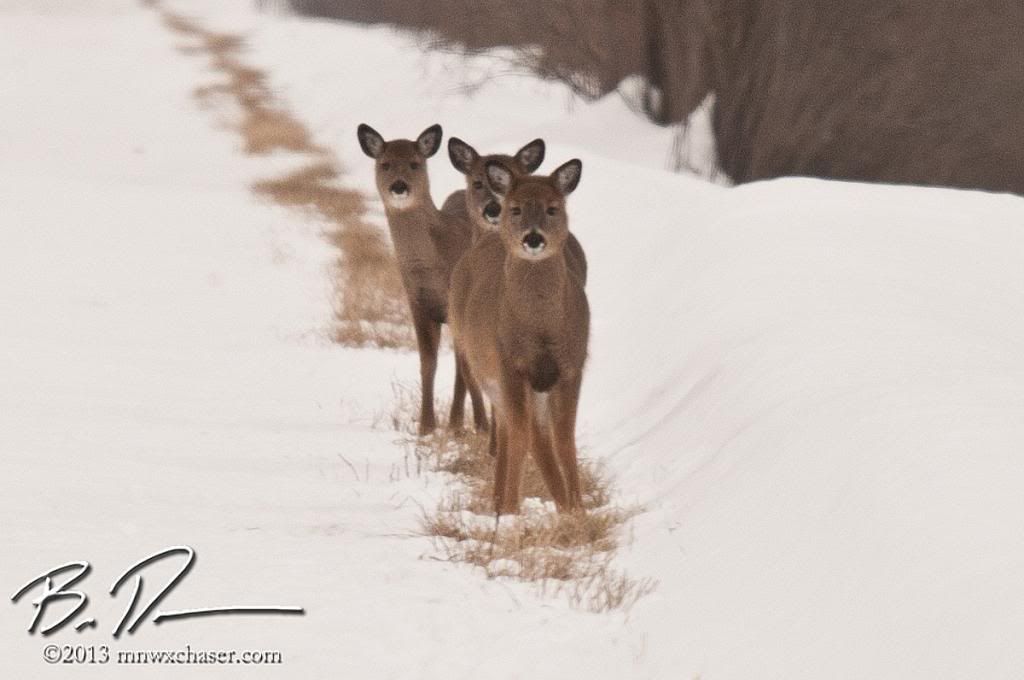 Three in a row. 3 fuzzy whitetail fawns watch us pass near Palisade, MN.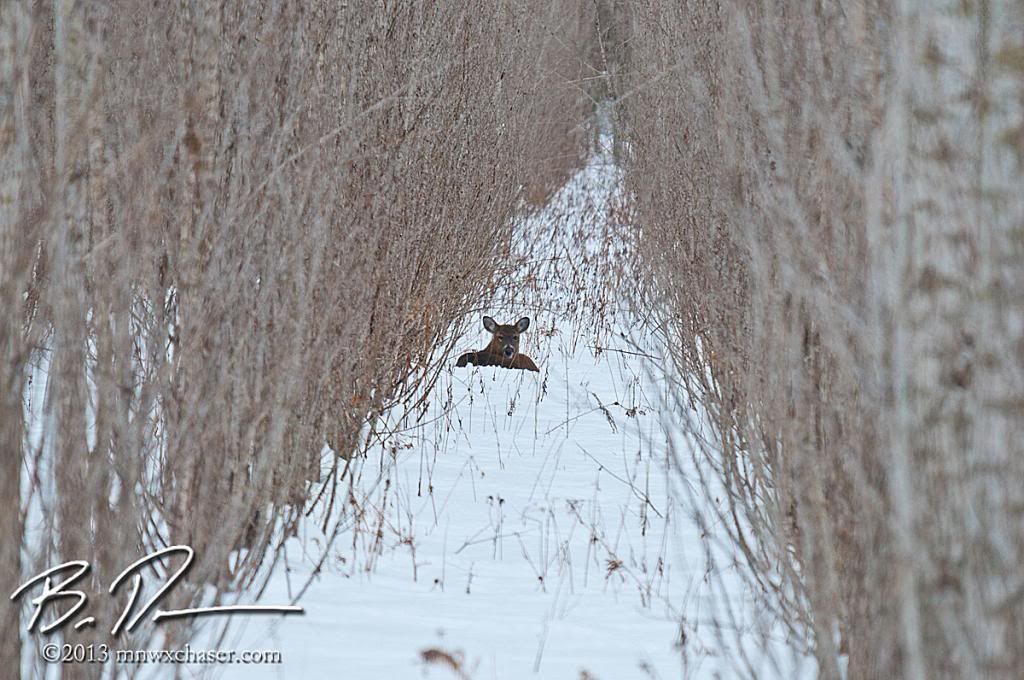 Bedded down. An adult whitetail doe takes refuge in a stand of rapid growth managed timber.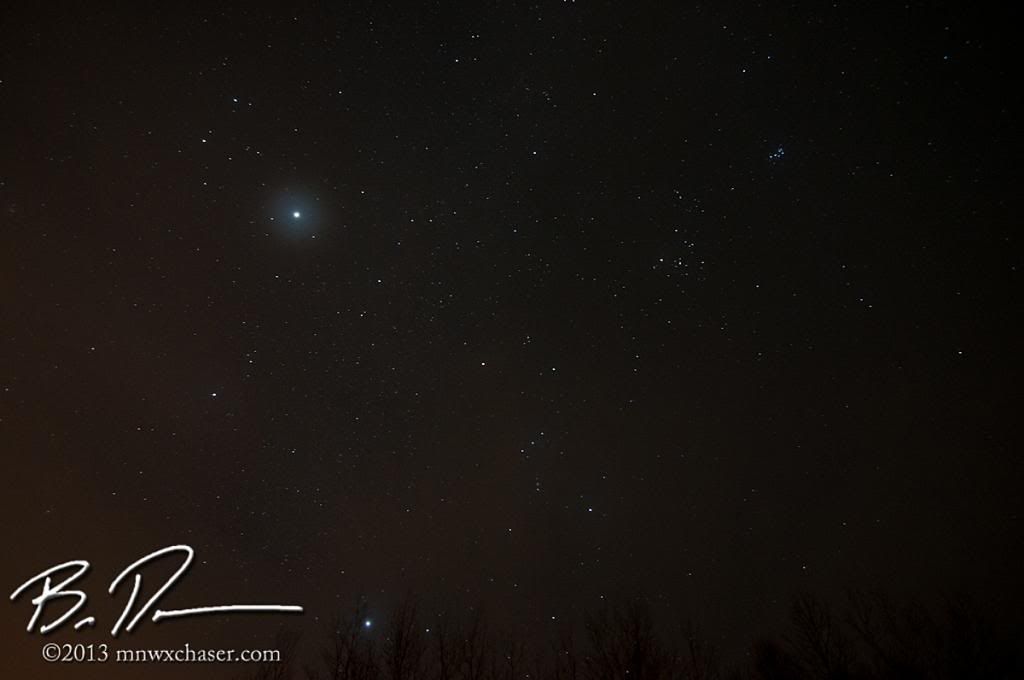 The tranquility of a -20° night near Deer River, MN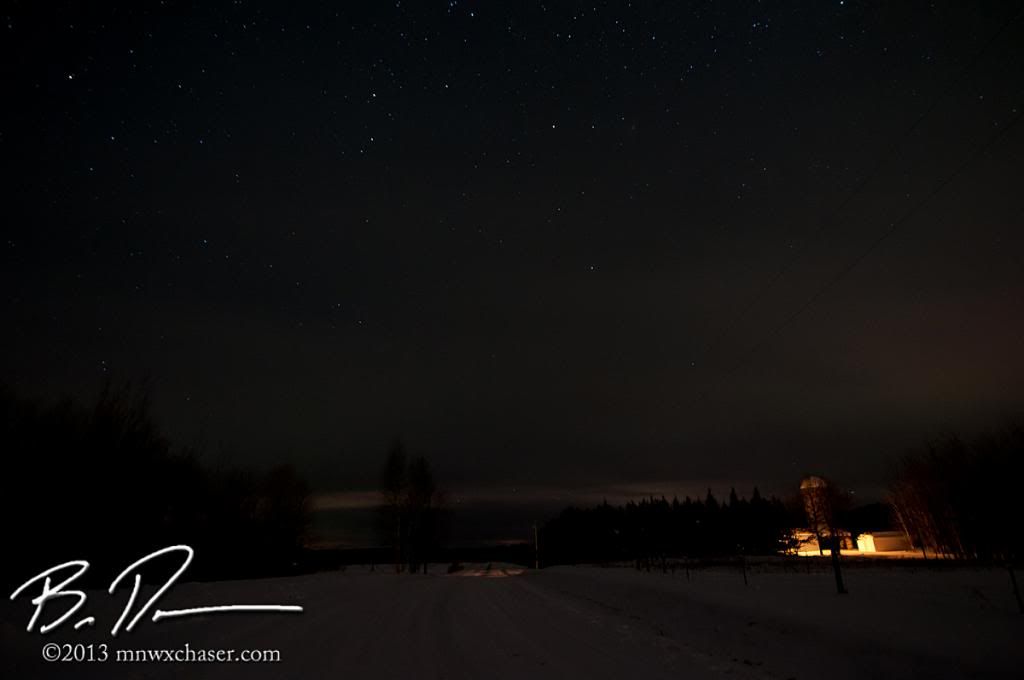 A western Itasca county night under the stars and arctic air.
Sunday morning my brother in law, Jeff, along with a couple of the kids made a run up into southern Koochiching county in search of a timber wolf or tow. No luck again. However, I did add a photo to my collection of interesting things in Minnesota. This sculpture is in Effie, MN and pays tribute to the cowboys who ride in the Effie rodeo. When you think of a rodeo, you don't really think of the heavily forested area of northern Minnesota, but they have a good one up there the last full weekend in July each year. Click here for info on the
Effie North Star Stampede Rodeo
!