As most of my readers know, one of my favorite hang outs is the Sherburne NWR north of Big Lake, MN. I love the remote feeling once you get off the beaten paths and the Wildlife Drive is always a spring favorite once it is open to the public after the eagle eggs hatch. I had some good info a few weeks ago they were looking at burning about 8000 acres as part of the management plan. Many of the native grasses and trees rely on a burn every few years to flourish and the western and northwestern portions on the refuge were on the schedule this year. The dry weather of late coupled with above normal temps, strong winds, and very low relative humidity levels prevented the burn from occurring early this week. Randy Nelson,
Doug Kiesling
and myself kept trading info for the last few days and finally today was the day. I'll have a web page up at some point with video and a lot more pics.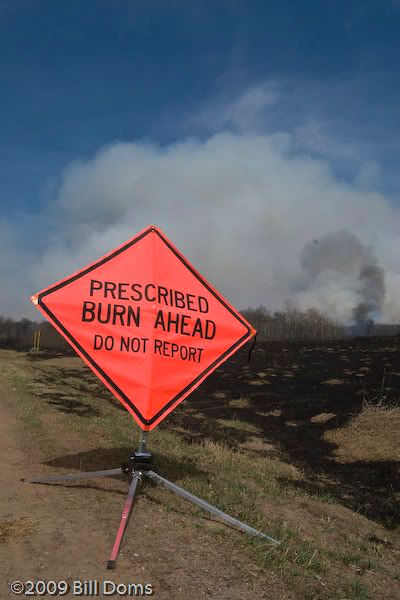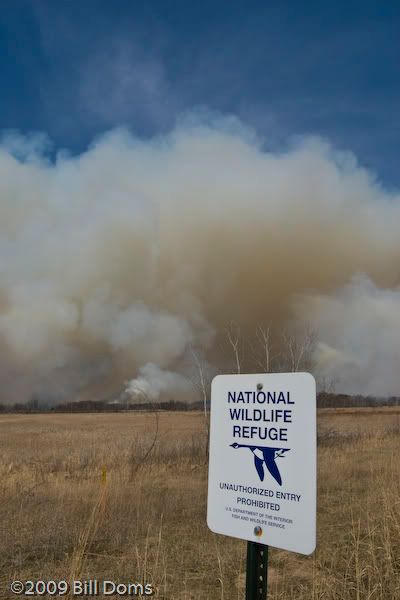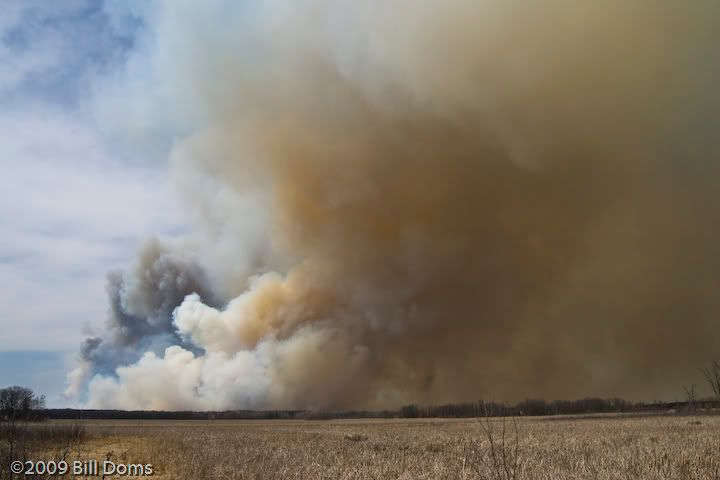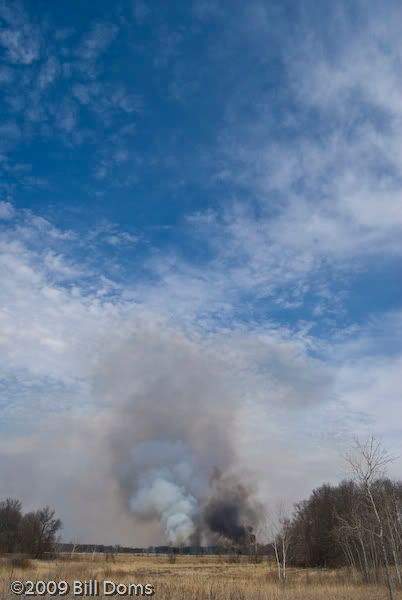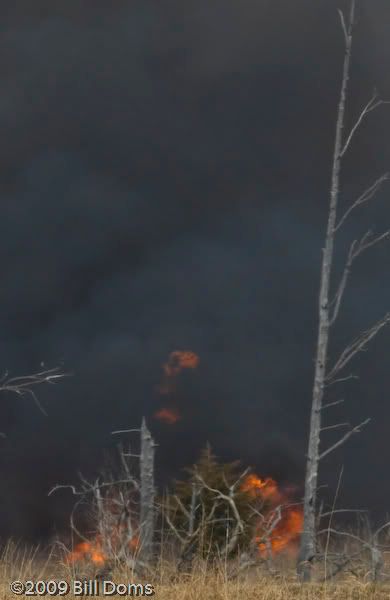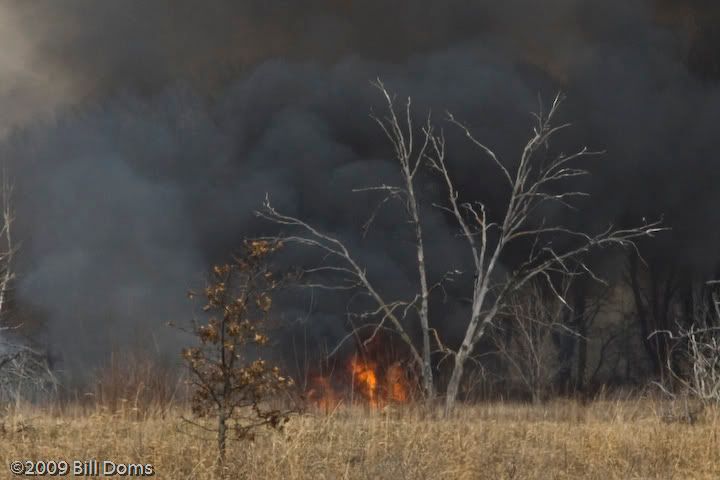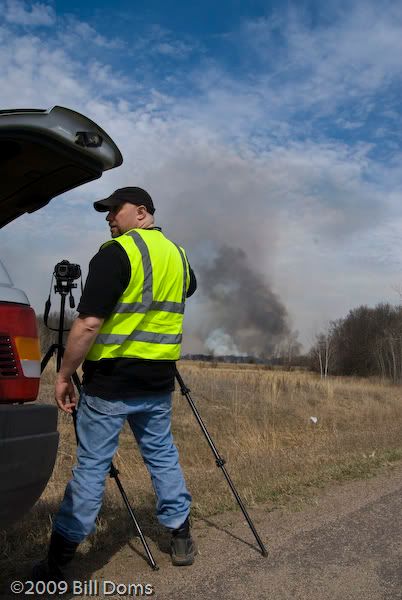 Doug Kiesling of BNVN shooting video of the fire off CR16.