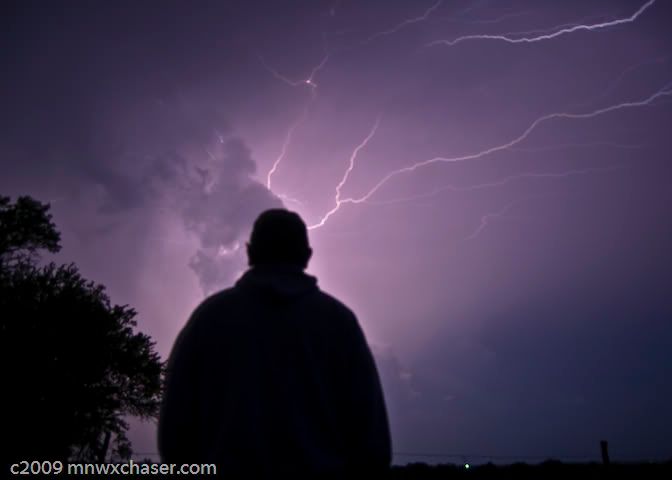 Definitely better than Saturday. Almost felt like a backyarder as I got to travel a lot of the same roads as I did back on June 4th of 2005 with the Hiawatha, KS torn. Anyhow, after dinging around in the Squaw Creek NWR, I headed down to Hiawatha to wait for the short wave and vort max to arrive from western KS. Stopped at the same gas station as I did on 5-4-3 and 6-4-5 only to find out it has become a victim of the economy. Chasers took over the place using the abandoned canopies as shade while waiting. I took up a spot way in the back as I was really trying to stay focused on making the most of the day. Randy Cooper came over and introduced himself. Nice guy. Chatted for a bit about the Kirksville day. During our conversation, he mentioned Scott Currens was there. Scott and I traded chase vids a couple of years ago and it would have been nice to meet face to face but it just didn't work out.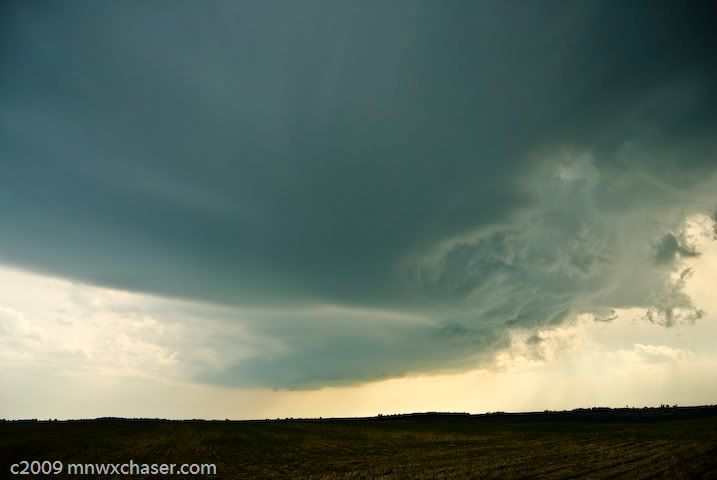 Anyhow, when the first two sups formed I jumped on the southern cell as I was playing the bet it would be the right turner tornadic storm while the northern cell would be the left turner and produce the big time hail. Eventually this is the way it played out but it took forever. My condolences to the guys who got stuck in the 4" stones by the river crossing in Rulo, NE. The same thing damn near happened to me there back in 2005. It was fun to follow the same cell for 4 1/2 hours regardless!
Plan for today is to get my carcass moving for the long drive out to north east Colorado. Front range fun finally.