OK....I'll take the jinx blame for what happened yesterday with no torns in a 15% hatch and is a good example of the reason why I never put a lot of stock in the SPC outlooks. If a black cat crossing your path is bad luck, what the heck does a 4-5 FOOT LONG black snake bring you? All I know is we do not have snakes like this in MN and I am just fine with that.
Started out in Pratt, KS and started drifting east and south with the Cu field. It bothered me I was getting so far away from the the triple point but the southwest surface winds looked like crap. Finally stopped near Conway Springs, KS and watched the cell near Medford, OK go up so figured I may as well take it.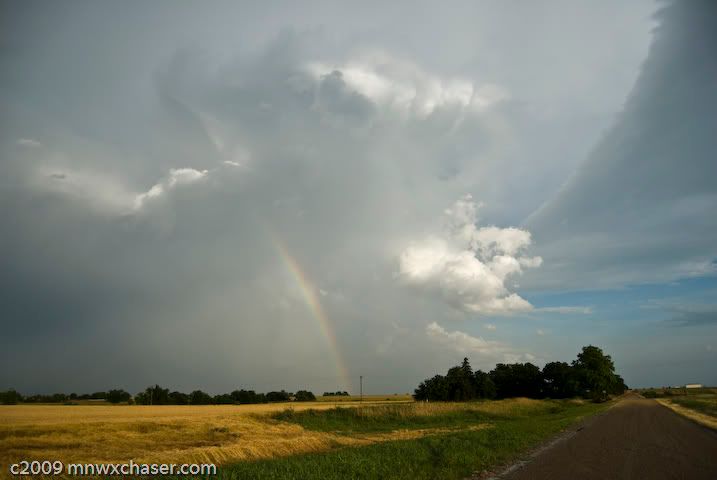 Long story short, the cute little discrete cells out in from of the blob dried up as they went east so took up a position east of Blackwell and north of Ponca City in Oklahoma and let the blobby mess hit me. Staring down the core of a cell with a VIL of 75 was a little hairy and brought back memories of 3 years ago in Montana. Shot some fun video of wind gusts up to 61 mph throwing stuff around in a farm yard and doing some tree damage...that was about it.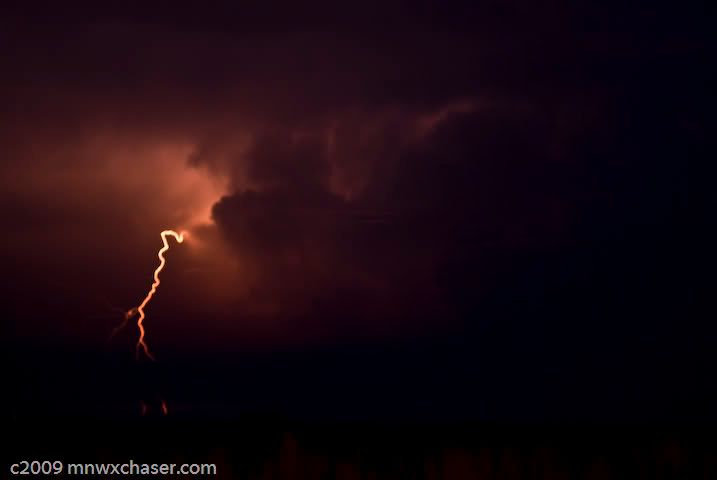 Stopped at a rest area north of Blackwell to take some lightning shots (using the (70-200 as it was A LONG ways off to the east by then.
Made the run up the KS turnpike. The KS State Police were nice enough to let me know my tag light is burned out and took the opportunity to shoot the s*** about the weather for a few minutes before going back on my way again. Came across this storm east of Waverly, KS so stopped and took a few shots just off I 35. Wish there would have been more lightning to go with the fireflies (the green specs in the photo).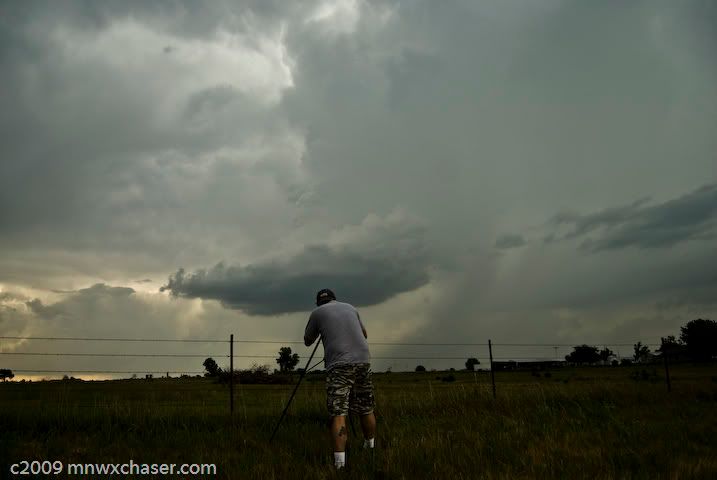 Well, it's time to head for home. I'm not all that interested in the setup for the next few days and I'm ready to see Melinda and the kids again. The trip was OK but just not the same without Cullen. Maybe by July or August we can get into the Dakotas on a short trip yet.
In the coming days I'll work on going through all the photos and video (especially the Amity, MO reported "tornado") and give ya'll a holler (I picked up that phrase in OK yesterday) once I have the webpages done.
Later gators...