Who is Johnny Kelly from Jackson, Mississippi?
http://www.examiner.com/x-5181-Jackson-Weather-Examiner~y2009m5d13-How-often-does-100-or-more-reports-of-tornadoes-occur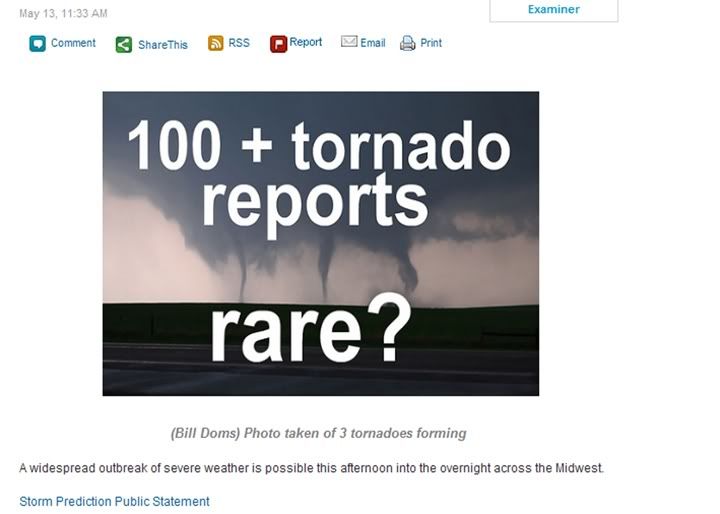 Would have been fine with letting him use the image HAD HE ASKED! This isn't the free backgound image I offer on my website as that one has a CLEAR watermark over the image as www.mnwxchaser.com. My guess is he either Photoshopped out the watermark or took the image from the 5 05 07 page and either cropped out or PS'd out the watermark.
Also, I am sick of this "Examiner" crap and Clarity Digital Group. Their content is copyrighted so how do they get off using copyrighted images without permission by their contributors all the time? Maybe a few lawsuits will do the trick.
Ding-ding-ding....round one. I'm bored and could use a good argument with Clarity now.