The entire chase log
can be seen here
Not a bad chase. I missed that first sup which tore through the east side of the state but got good position on the second round of storms.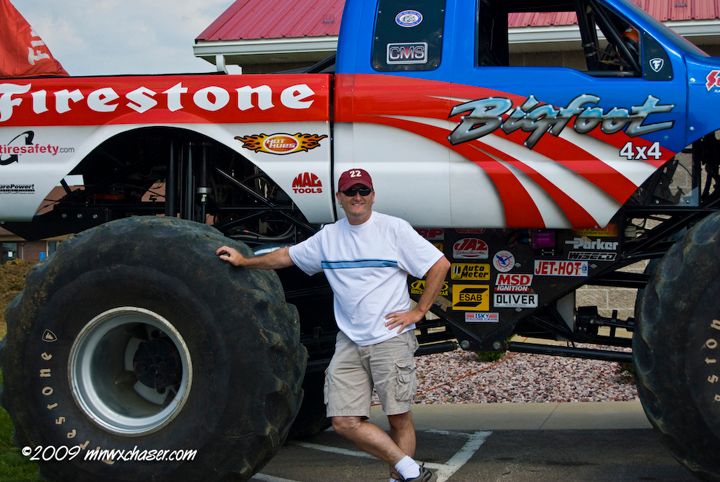 Started out down in Independence, Iowa so I cold pick and choose which cells I wanted as the storms moved south / southeast towards me. Found this sitting at the local Firestone shop doing a PR gig. Remember the old MTV show "Celebrity Death Match"? I'd like to see one of those where Bigfoot goes up against TIV2.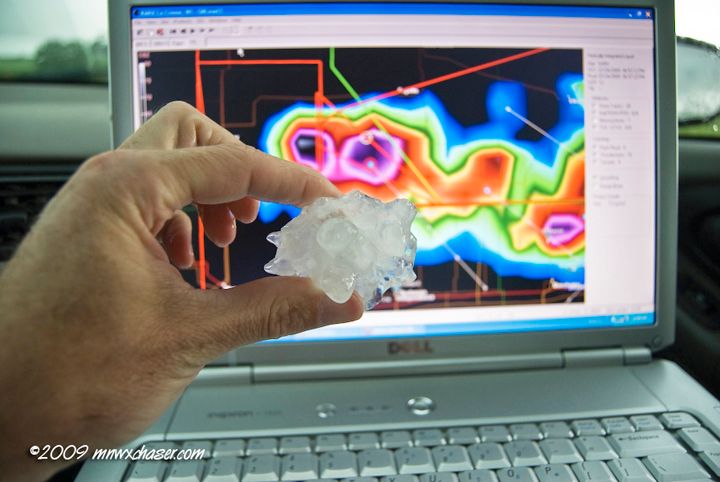 So, in regards to the storms, here is the short version: The formed, they gusted out, they hailed, I went home. Read the full link on the website including the stories about loneliest man from Arkansas looking for a woman and my cussing match with a hoof stomping, snorting, fork horn whitetail while I was tying to take lightning pics.