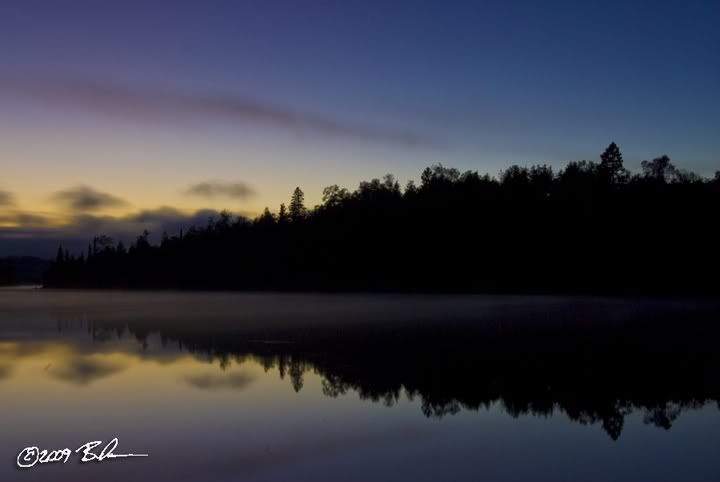 Well Melinda and I moved up our weekend up to the Superior National forest after almost freezing to death last year the first weekend in October. So this year we were greeted bu highs into the 70's and lows in the 50's. Not much for color in the leaves yet but we did manage to see all three canine predators on this trip.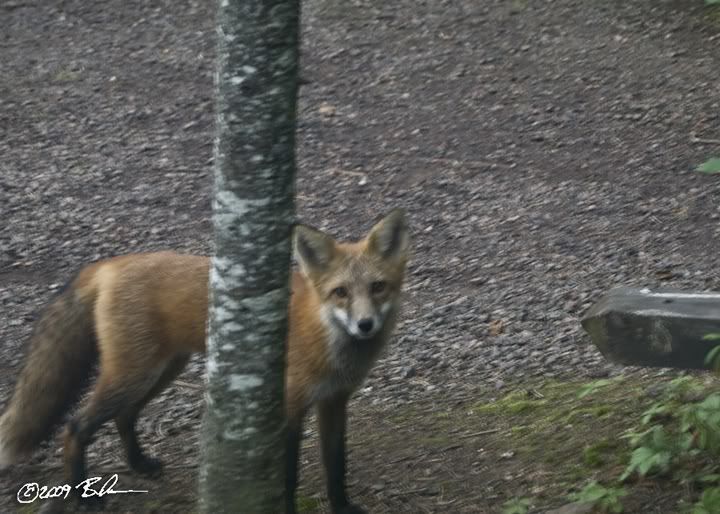 This little guy has obviously been making the campground rounds. Has no fear of humans as I was shooting fog over the lake early one morning and he comes trotting up the tail. At one point he was about 3 feet away. After determining we didn't leave any food out (after thoroughly checking out our campsite as Melinda and I watched) and we weren't going to give him any, he continued on up the trail. I had the cam set to ISO 100 so shutter speed was a little slow hence the blurry shot.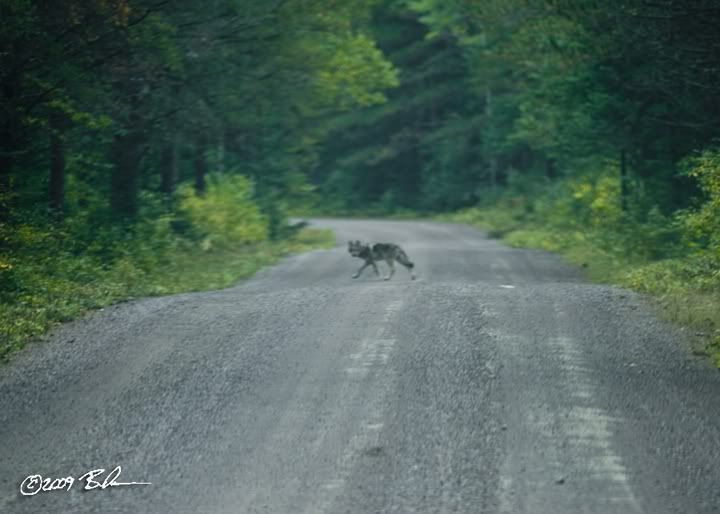 We headed up to Sawbill (one of the BWCA access points). Melinda was driving and I was looking at the map when she grabbed my arm and started pointing. At first I thought this was a large coyote but the lope and enormous feet gave it away as a timberwolf pup trying to sneak across the road in the fog. The dirty windshield didn't help either.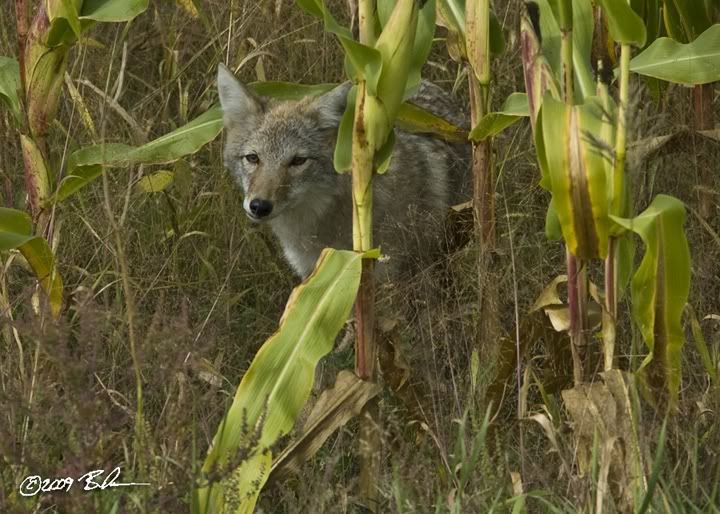 The final piece of the puzzle fell into place on the way home after stopping in Hinckley for a bite to eat, we headed west on 23 towards home when I spotted this coyote stalking something on the edge of a corn field. After making a u-turn and heading back, he evidently didn't think I could see him in the corn. I got you buddy!
So, looks like we will head to Maplewood State Park in the next couple of weeks weather permitting. Sitting here waiting for the other shoe to drop after a fantastic weather weekend up north.